Did Kevin Costner Just Tease John Dutton's Fate On Yellowstone?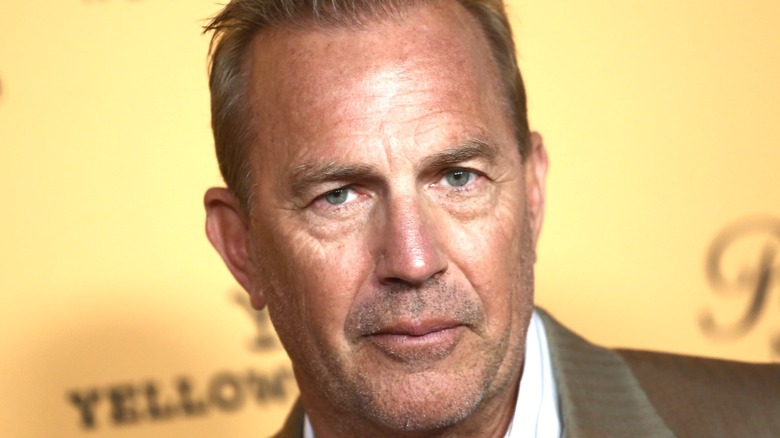 Tommaso Boddi/Getty Images
When Paramount Network's modern-day, Montana-set Western "Yellowstone" premiered in 2018, it proved itself to be the drama with a little something for everyone. It allowed fans of the classic Western to revel in cowboy codes of ethics, kept action and adrenaline junkies on the edge of their seats, gave superhero fans a litany of gray-area good and bad "guys" to get behind or root against, threw in some hyper-realistic contemporary politics, and topped it all off with a little bit of good 'ol fashioned (doomed) romance. After ending Season 3 on some of the most dramatic cliffhangers to hit television since the (literal) cliffhanger in the "Hannibal" series finale, fans eagerly awaiting the November 7 release of Season 4 found little to assuage their fears in the recently released trailer. 
As John Dutton — the ruthless patriarch around which both the show's central family and the majority of its narrative revolves — Kevin Costner is part Tony Soprano, part overprotective father (at least when it comes to the children he likes), and part homage to an American West that, as the show frequently reminds viewers, only ever existed on the silver screen. John Dutton takes the notion of the antihero and pushing it to its extreme — and yet, even fans who love to hate him (as opposed to those who grapple with loving him) don't necessarily want to see him dead. So when the Season 3 finale saw a majority of the Duttons, John included, left for dead after a series of violent attacks, fans were left to wonder whether the better portion of the show's most gripping characters would even live to see Season 4. 
Lucky for fans, Kevin Costner responded to those fears directly and plainly. Wait no, that's not what happened at all ...
Kevin Costner isn't letting fans off that easily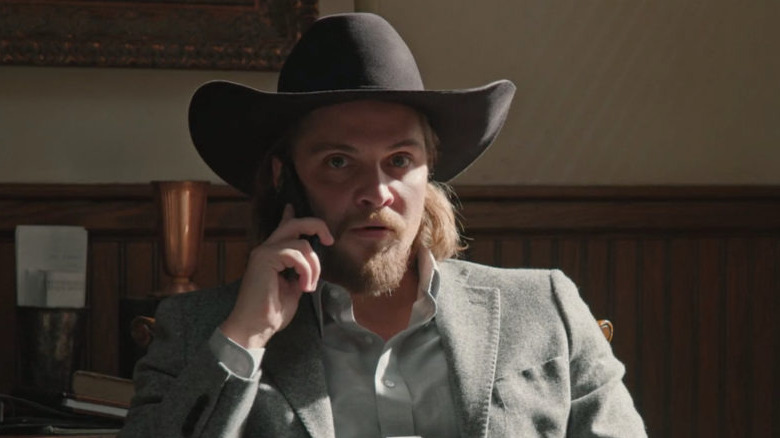 Paramount Network
In a recent Instagram post, Costner leaned hard into fans' worst fears, leaving them with more questions than answers. After posting the trailer for the upcoming season — which intentionally gives fans just enough of Season 3 and just not enough of Season 4 to come to any real conclusions — the actor wrote, simply: "I don't know if you're ready for this one. #everybodypays." 
To be fair, in the tumultuous, violent, and vengeance-is-a-virtue world of "Yellowstone," this could mean any number of things. Viewers have witnessed the Duttons take their revenge on their enemies numerous times in the past (see: The Beck Brothers' hitmen), so it's entirely possible that the "everybody" in both the trailer and Costner's post could refer to whoever is behind the gruesome attacks on Beth (Kelly Reilly), Kayce (Luke Grimes), and John. Of course, it could also mean exactly what it sounds like it means — that the Duttons and everyone around them (including the more straightforward good guys (like Forrie J. Smith's lovable Lloyd) will have to pay for their prior bad acts. 
Knowing Taylor Sheridan's penchant for doing the opposite of what fans expect (a penchant that, after all, is a huge part of what makes the show so compelling) it seems unlikely that every single one of the characters left for dead at the end of Season 3 will actually "pay" with their lives. Then again, that's part of what makes Costner's post (and the trailer itself) so alarming: everybody can't possibly die, or there'd be no show — but that doesn't mean some of viewers' favorite characters won't be given up as a sacrifice to the gods of good television drama. 
As fans know, Sheridan's not afraid to kill his darlings — no matter how beloved they are.