The Characters That Yellowstone Fans Think Shot John Dutton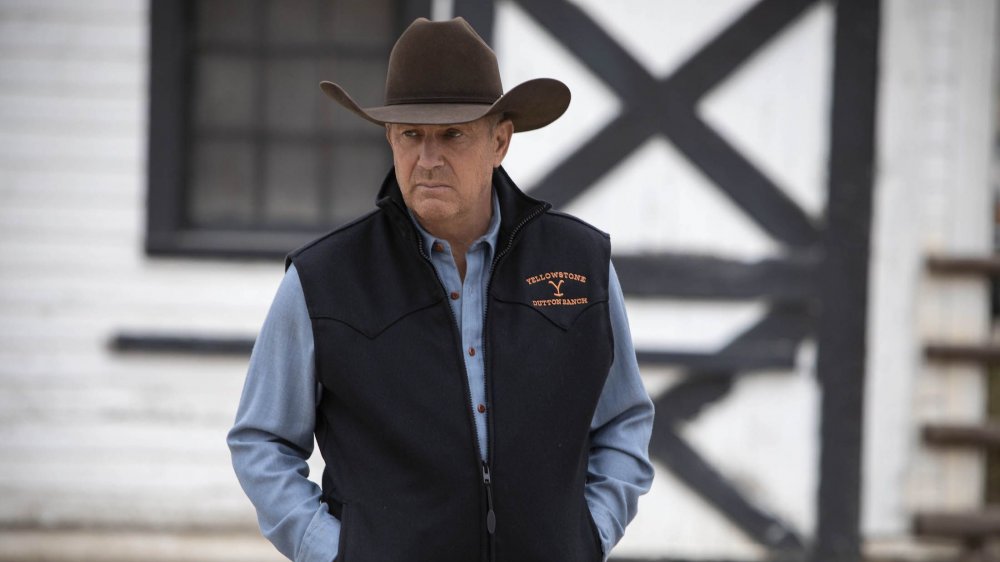 Paramount Network
Spoilers ahead for the Yellowstone season 3 finale
When billions of dollars are on the line, things can get a little messy.
Fans of the hit Paramount Network show Yellowstone learned that the hard way during the season 3 finale. Some unknown force carried out a massive orchestrated attack on the Dutton family with all of the major characters ending up in the crossfire. While John Dutton (Kevin Costner) helps someone whose car broke down, assailants swoop in with a machine gun, leaving him on the side of the road to die. Beth (Kelly Reilly) receives a bomb in the mail, while Kayce (Luke Grimes) gets attacked in his office at the Bureau of Land Management. Their fates now rest in the balance with fans not even sure who carried out these atrocities. Quite a way to go into a months-long hiatus.
Naturally, fans will do what fans do best — speculate! Plenty of theories have already emerged regarding who could be behind this hit job. While season 4 looks to introduce new characters, it remains to be seen how much of a role John, Beth, and Kayce will have on the future of the show. Justice will undoubtedly come to whomever perpetrated the attempted murders, as the surviving Duttons will most likely seek revenge in season 4. One fan theory suggests they may be seeking revenge against villains from a previous season. 
Some fans think the Beck Brothers' hired militia are behind the attack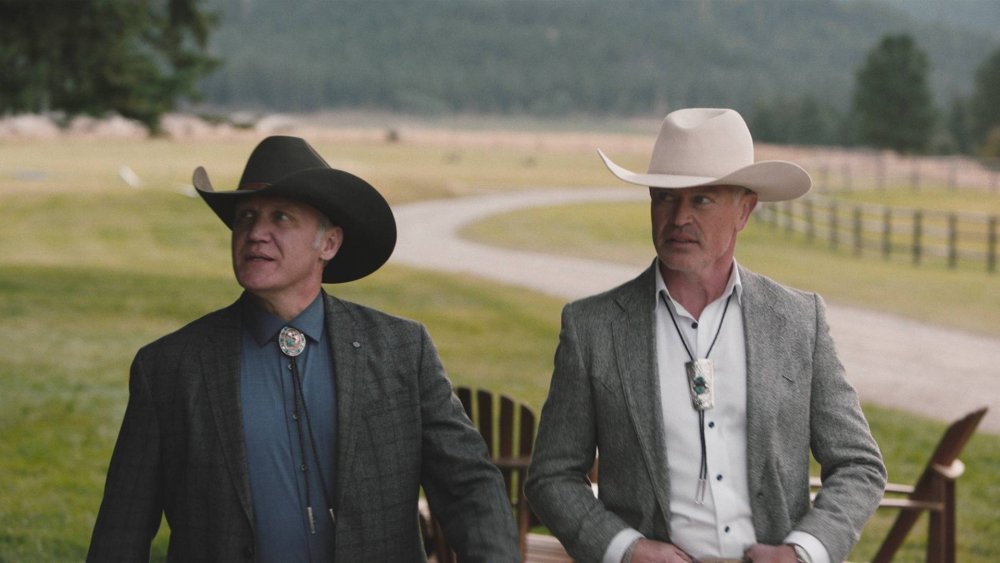 Paramount Network
Express has collected a range of opinions that say everyone from Jamie Dutton (Wes Bentley) to Roarke Morris (Josh Holloway) is behind the attacks. Some fans even seem to think the attacks may have nothing to do with each other, and the Duttons have certainly made enough enemies over the years to where that could conceivably happen. However, one fan of the show has hit upon a rather intriguing theory that could tie everything together nicely. 
Season 2 antagonists, the Beck Brothers (Neal McDonough and Terry Serpico) wanted to take the Duttons' land from them to build a casino. Their plan failed, but before they left for good, they hired a white supremacist militia to kidnap Kayce's son, Tate (Brecken Merrill). In a Reddit thread started by u/aka_slick_willy, the fan of the show points out, "I think if it was done by one group or a person, it is probably the white supremacist militia from S2 that took Tate and then had a bunch get killed or jailed by the Duttons." A militia would certainly have the resources and manpower to execute a string of attacks all around the same time. 
While it's possible the militia is still under the Becks' employment, it's also plausible that after John and Kayce killed some of their members, the group is out looking for revenge. They've had all of season 3 to prepare and regroup, building up their ranks until they have enough to take everyone out in one fell swoop. It would be a good way to show how the Duttons' actions come back to haunt them, and give them a different kind of threat to contend with going into season 4, which should debut sometime in 2021.