The Real Life Brothers That Fans Believe Inspired Yellowstone's Becks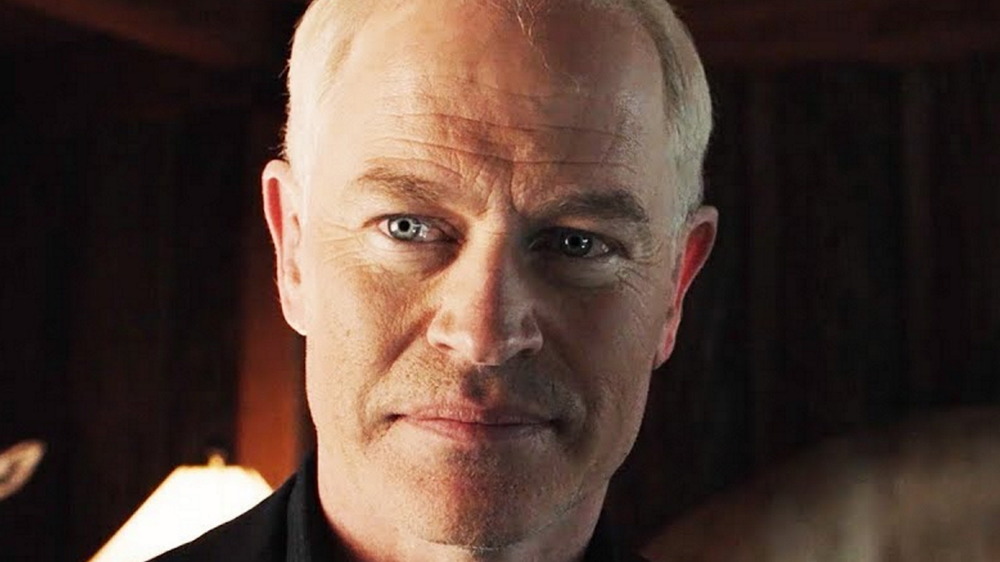 Paramount Network
Yellowstone isn't actually a TV series that's based strictly in reality. While it's set in the modern day, and deals with professional and personal themes that feel pretty realistic, the show's characters and storylines are much more rooted in classic western and TV drama.
Still, that doesn't mean the series' creators haven't taken some inspiration from real life. For example, we know that Y:1883, the upcoming prequel to Yellowstone, seems to be set during a time period that's very significant to the real Yellowstone National Park and surrounding region — and that could have implications for that series' major plot developments. 
It also appears that some of the characters on Yellowstone may be loosely based on real life figures — perhaps even controversial ones. For example, the Beck brothers, who have made life a lot more complicated for John Dutton (Kevin Costner) and his family, are — perhaps — not so fictional after all. Fans have done a great deal of speculating in regard to what real life figures might have inspired these two characters, and thanks to some hints dropped by the creator of Yellowstone, it now seems fairly clear who he based the Becks on. 
Let's take a look at why Yellowstone viewers are so sure they've figured out the mystery.
Some Yellowstone fans think the Beck brothers are based on two famously political siblings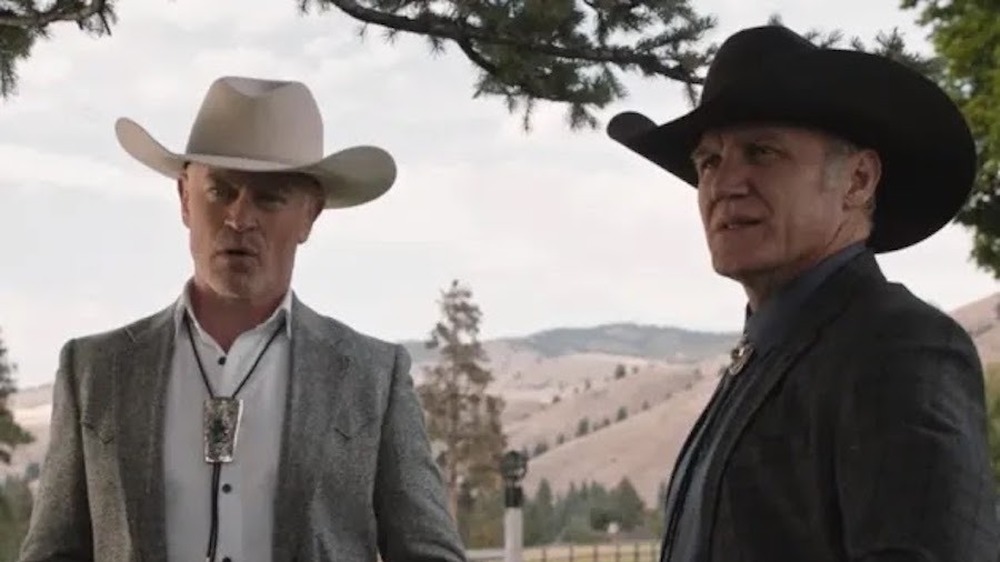 Paramount Network
Here is the evidence: Last year, Yellowstone creator Taylor Sheridan revealed that the antagonistic Beck brothers Malcolm (Neal McDonough) and Teal (Terry Serpico) were "inspired by two actual brothers" (via Deadline). When pushed for more information, all the writer-director would say is that "you don't have to go back too far" in history to find their inspiration — and also implied that these real-life siblings were still alive, when he stated "I don't need them showing up at my house — which, of course, led fans to speculate who he might be talking about.
Following this, the die-hard fans on the Yellowstone subreddit narrowed down the list of possibilities pretty quickly, with user mhmr123 stating their belief that they were based on the Koch brothers, or Charles and David Koch. Other users agreed, including tricxterbynature, who wrote: "The `Beck Brothers` reminded me of the Koch Brothers- along time ago! Ruthless characters!" 
From there, the plot thickened, as mhmr123 shared an interesting bit of trivia — that the son of Kevin Costner, who plays Yellowstone's protagonist John Dutton, is linked to the Koch family. In other words, the cast and crew of Yellowstone has at least one small connection to the wealthy brothers, who've become rather infamous thanks to their numerous financial contributions to political campaigns, which adds weight to the theory that they inspired the Becks. That connection, if you're wondering, is that the mother of Costner's son is Bridget Rooney, who would go on to marry Bill Koch, a somewhat lesser-known brother of Charles and David (via The Village Voice). 
While Sheridan is unlikely to confirm the true inspiration for these TV villains, it's fair to say that fans who see parallels between the affluent fictional brothers in Yellowstone and the real-life political wheelers and dealers with deep industry ties ... could be onto something.