The Hannibal Ending That Could Have Been But Never Was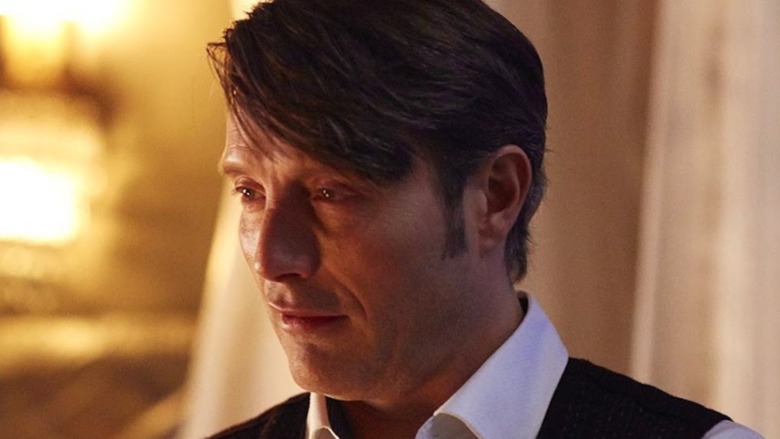 Sony Pictures Television
"Hannibal" was a psychological horror-thriller TV series like no other, having been based on the Hannibal Lecter character made famous by Sir Anthony Hopkins in "The Silence of the Lambs." Over the course of its three seasons, the aspect of the show that kept viewers coming back for more wasn't just the stunning cinematography or the passionate creativity infused into every episode by creator and showrunner Bryan Fuller, or even the visually intricate murders which were equal parts grotesque and beautiful. Instead, the thing that truly had us hooked was the relationship between the main protagonists, Hannibal Lecter (Mads Mikkelsen) and Will Graham (Hugh Dancy).
Although fans have been hoping for a fourth season ever since NBC canceled the show in 2015, it turns out that according to a recent Vulture interview, there had been discussion to make canon during the series finale what Hannigram shippers had been deeply hoping for over the entire show's run.
Lecter and Graham nearly kissed in the finale, according to Mikkelsen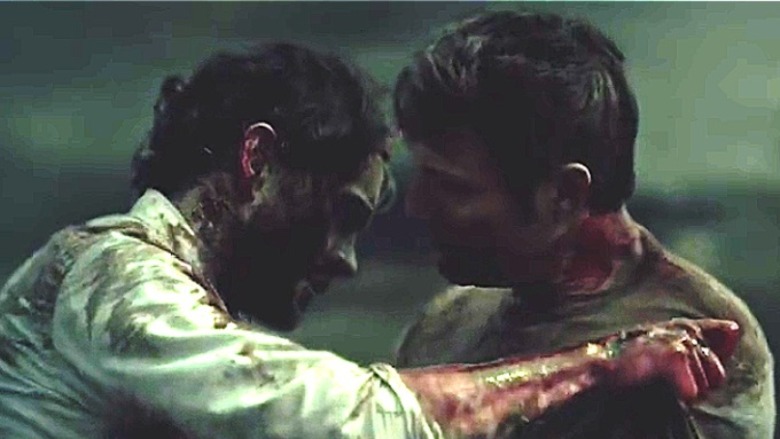 Sony Pictures Television
Apparently, during the final scene of the series where Hannibal and Graham work together to murder Francis Dolarhyde, there is a moment between the two characters where Mikkelsen says that the actors seriously considered locking lips. "We actually did a couple of takes of the very last scene where we were looking at each other, and it was a little too obvious — it was almost a kiss," he told Vulture. "Me and Hugh were like, "Why not? We have a couple of takes. Let's do one. It might be cool."
Now before you go searching through the deleted and trashed takes of the finale to find evidence, it turns out that it never actually happened. When asked whether their lips ever touched, Mikkelsen replied that they didn't. "Never went for the kiss," he said. "Bryan loved it, but he was like, 'Too much, guys. It's too obvious.'"
Although Fuller himself has described the on-screen relationship between Graham and Lecter as "a love story," according to Entertainment Weekly, Mikkelsen also admitted in that same Vulture article that their romance was something that was "not necessarily something that would become physical."
All hope is not lost, though. Fuller had made it clear that he believes the characters survived the last episode, so there's still a small chance we might one day see the kiss for real — whether it is in a possible Season 4, or even a potential movie adaptation, as reported in 2015 by The Guardian.