Beth From Yellowstone Looked Much Different When She Was Younger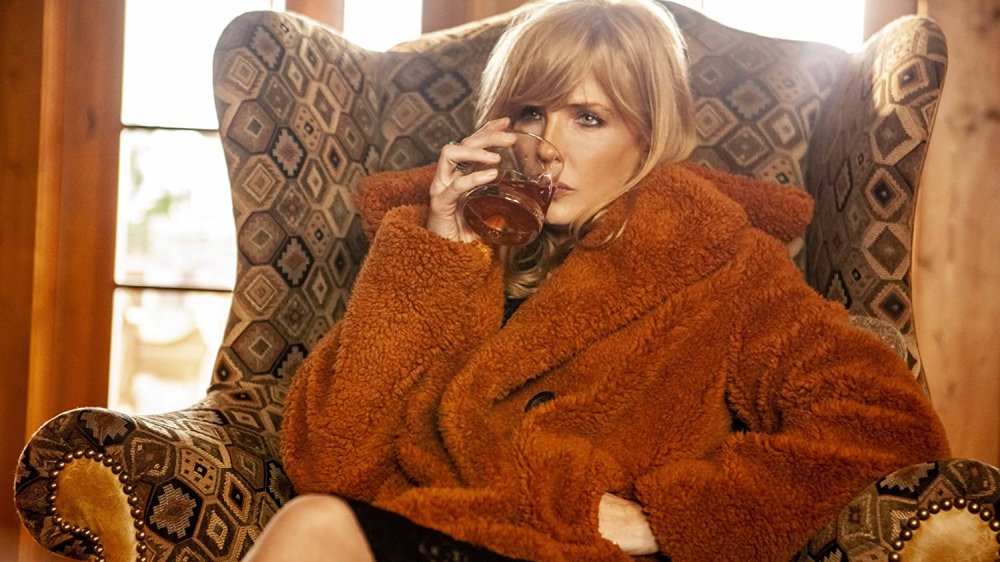 Paramount Network
Yellowstone has been a breakout hit for the Paramount Network. Aside from its appealingly dramatic portrait of Montana land-use conflicts, the cable series succeeds largely on the basis of its fascinating characters. The world of Yellowstone is populated by a truly outstanding ensemble of complicated, damaged people — first among them, prodigal daughter Bethany Dutton (Kelly Reilly).
When we're introduced to Reilly's Beth on the series' very first episode, she's busy ruthlessly dismantling a publicly traded petroleum company and bullying the CEO into thanking her for the privilege. It isn't long afterwards that family patriarch John Dutton (Kevin Costner) summons her back home to Montana so she can apply her particular set of skills to the personal and professional destruction of local real estate rival, Dan Jenkins (Danny Huston). Beth's arrival has an immediate impact on the state of play. The power suit-clad vulture capitalist presents a mean contrast with the rugged ranchers, wranglers and grooms who mill around her father's dynastic Yellowstone Ranch, but her big city life back in Salt Lake doesn't appear to have sanded off any of her rougher edges. As it turns out, you can take the ranch girl out of the ranch, but you can't take the ranch out of the ranch girl.
Beth Dutton feels like the kind of scene-stealing role that Reilly was born to play. She's a hard-drinking, sexually aggressive land heiress with a chip on her shoulder the size of Glacier Park. Reilly's become such a fan favorite in the part that it's easy to forget she's been in the business for decades — and she used to look a lot different.
A fresh-faced Kelly Reilly played Clowance Poldark in Poldark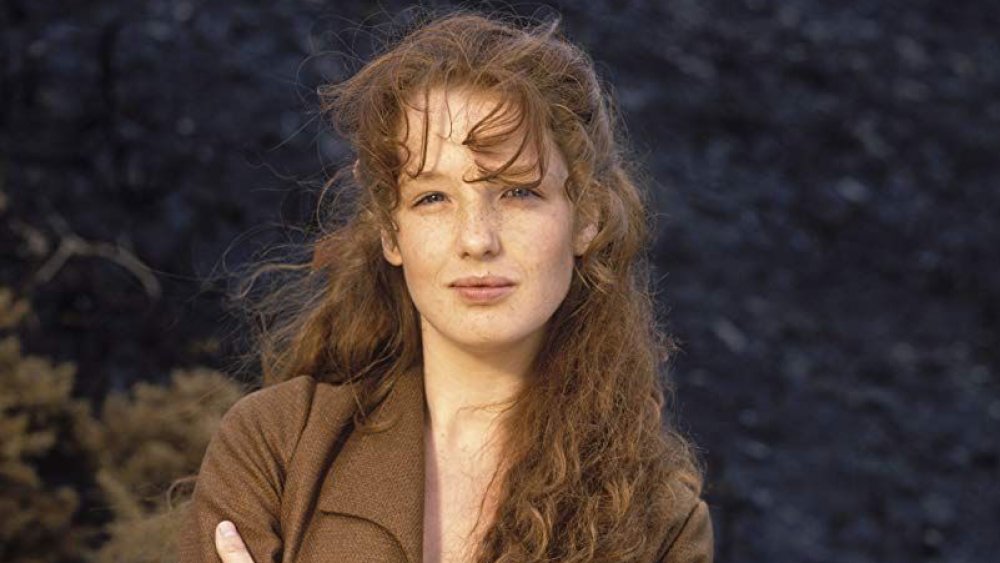 ITV Studios
That's right — long before Kelly Reilly was breaking hearts across Montana as Bethany Dutton, she played the far more genteel role of Clowance Poldark in the 1996 made-for-TV Poldark movie, a spiritual predecessor to the 2015 TV series of the same name. You'd be forgiven if you didn't make the connection, since the young Reilly almost looks like a different person. Although no sane person would argue that Reilly hasn't aged well — she's still a knockout at 42 cast as the 38-year-old Beth — but Beth Dutton's bleached and straightened look is a definite change from the wavy red locks she was rocking in Poldark. 
Beth Dutton is a character overly concerned with appearance. She derives much of her power from her sexuality, and revels in her ability to manipulate the googly-eyed men that surround her. When Beth Dutton enters a room, people notice. Even at her drunkest on Yellowstone, we rarely see her without a perfect patina of makeup, complete with her trademark menacing raccoon eyeliner. It's certainly a contrast with the natural beauty the 22-year-old Reilly brought to Clowance Poldark, though no less striking. 
Kelly Reilly was bright-eyed and short-haired in her first feature film role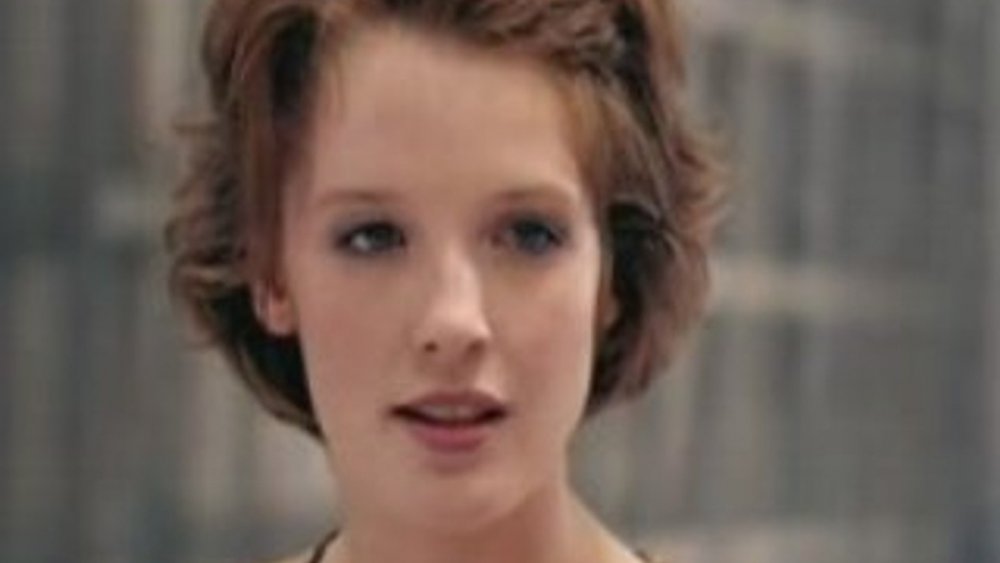 Though Reilly had appeared in small-screen flicks like 1995's Prime Suspect: Inner Circles, 1996's Poldark, and 1998's The Children of the New Forest, she didn't make the leap to the silver screen until 2000, with a role in the Ben Elton-directed British comedy flick Maybe Baby. 
Written by Elton and based upon his 1999 novel Inconceivable, Maybe Baby centers around husband-and-wife couple Sam (Hugh Laurie) and Lucy Bell (Joely Richardson), who are struggling individually and as a two-person team. The Bells have been struggling to have a baby, and nothing they've tried has increased their chances of conception. Compounding these frustrations is Sam's dissatisfaction with his job as a commissioning editor at the BBC. Things take a turn when inspiration strikes, and Sam realizes he should write a screenplay for a film about his and Lucy's troubles. Some initial writer's block throws Sam off, but once he breaks through it by using Lucy's diary entries to shape the story, his script and the subsequent film are a success — and Lucy briefly leaves him because of it. They end up getting back together, but there's no baby by the conclusion of the movie. (That's likely why it's called Maybe Baby.)
In Maybe Baby, Reilly plays Nimnh, an actress playing the film version of Lucy in Sam's movie. At just 23 years old when Maybe Baby was released in the United Kingdom, Reilly looks exceptionally fresh-faced and wide-eyed as Nimnh — and her cut-short hair is a hugely different look to the long locks fans are used to seeing her sport on Yellowstone.
Kelly Reilly took a turn on the TV mystery drama Poirot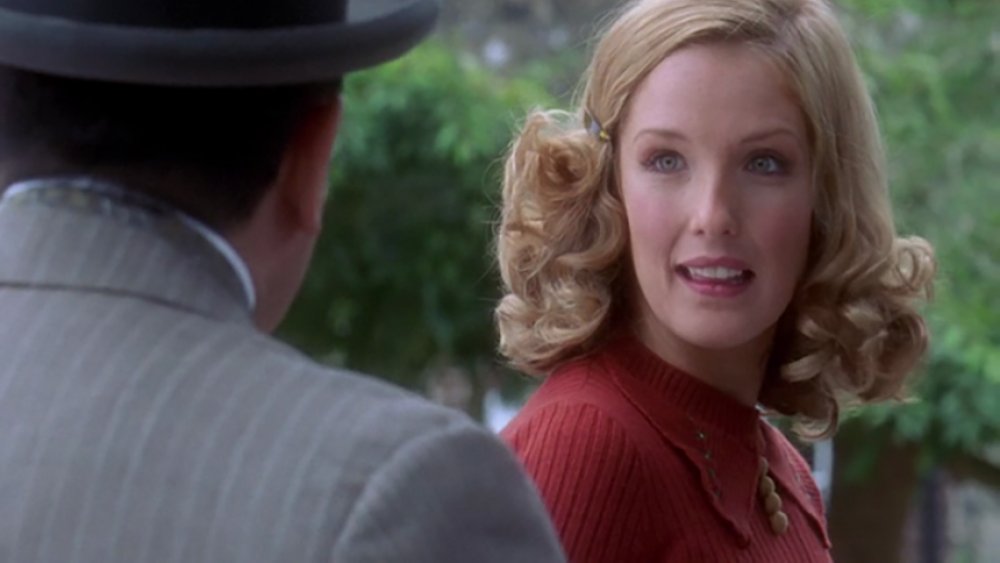 ITV Studios
Reilly returned to the world of novel adaptations when she took a one-off gig starring in ITV's long-running mystery drama series Agatha Christie's Poirot. Premiering in January 1989 and wrapping more than 24 years later in November 2013, Poirot saw Reilly appear near the middle of its run, on a 2003 installment entitled "Sad Cypress."
With strawberry blonde hair curled up to her collarbones and a gold clip keeping her bangs off her face, Reilly played a character called Mary Gerrard, an old friend of the Welman family who resurfaces shortly before Laura Welman (Diana Quick) passes away. Just before Mrs. Welman dies, someone sends to her niece, Elinor Carlisle (Elisabeth Dermot Walsh), an anonymous letter warning her that someone will attempt to get close to Mrs. Welman in an attempt to harm Elinor, who is Mrs. Welman's next-of-kin. The legendary detective Hercule Poirot (David Suchet) investigates, at the request of Mrs. Welman's doctor Peter Lord (Paul McGann).
When Mary shows up, Elinor is rightfully suspicious. Matters only intensify when Elinor's fiancé Roddy Winter (Rupert Penry-Jones) falls in love with Mary and ends his engagement with Elinor pursue a relationship with Mary. This understandably angers Elinor, who openly hopes that Mary would drop dead. Elinor's wish comes true when Mary's body is discovered, having been poisoned after having a meal with Elinor herself. Poirot begins investigating the murder — and the death of Mrs. Welman — to a shocking result.
Kelly Reilly put on another period outfit for Pride & Prejudice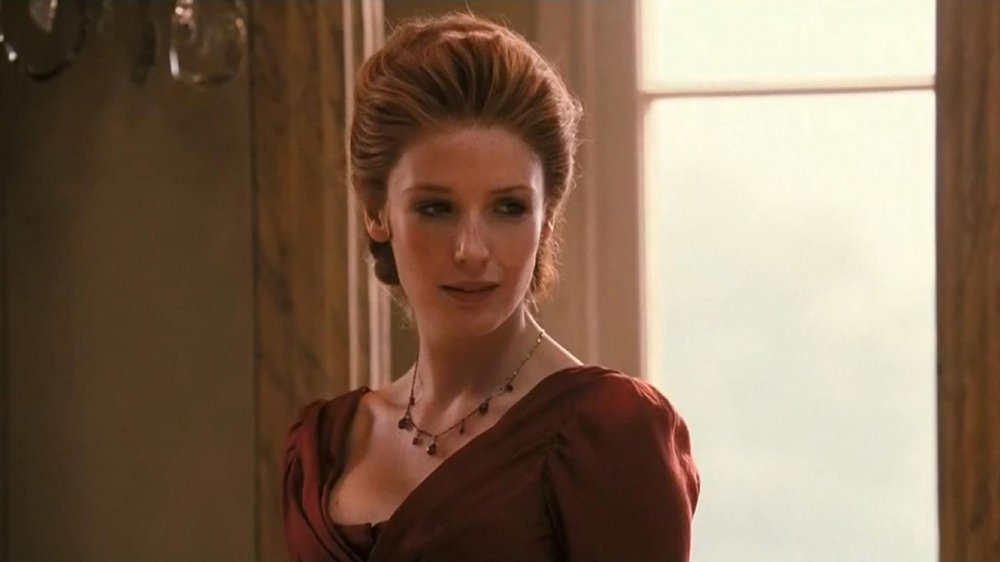 Focus Features
Even though Reilly's gone through a few substantial transformations over the course of her career, she's always been a stunner. Here she is playing Caroline Bingley in the 2005 feature film adaptation of Jane Austen's victorian romance Pride & Prejudice. In the movie, as in the 1813 novel, Caroline is the haughty sister of Charles Bingley, a wealthy bachelor whom Mrs. Bennett intends to marry off to one of her daughters.
In many ways, Reilly's Pride & Prejudice look splits the difference between her fresh-faced appearance in Poldark and the world-weary sensuality that she brings to Yellowstone. It's a rare actress who can be as comfortable in an empire silhouetted dress as she is on a Montana cattle ranch, but Kelly Reilly never lacks the ability to make us swoon.
Catch Reilly at her self-destructive best on Yellowstone season 3. New episodes air Sundays on Paramount at 9 PM Eastern.