The Best Young Female Dynamic Duo On AHS According To Fans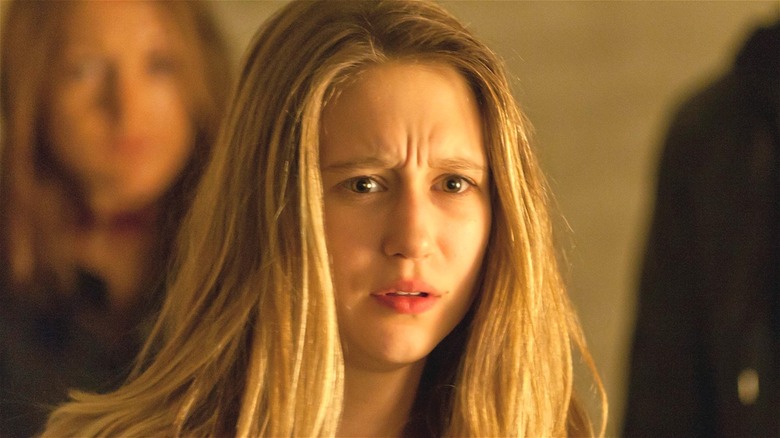 FX
Fans of "American Horror Story" often take to the show's subreddit to discuss news about the upcoming tenth season, reflect on seasons past, and reimagine storylines that didn't work for them. From dissecting Easter eggs hidden across the intertwined anthology series to speculating about future themes, fans are eager to share their thoughts and ideas.
Polls on the forum range from asking about the show's best couples, the best character from a recurring star, and which universe fans would be most likely to survive a night in. A poll by the aptly named u/AHSismypassion asked, "Best chemistry among the young female actresses?" and offered three answers: Emma Roberts and Taissa Farmiga ("Coven," "Apocalypse"), Roberts and Billie Lourd ("Apocalypse," "1984"), and Farmiga and Lourd ("Apocalypse").
Receiving 343 votes, fans were split between two duos, with just 13 votes separating them. So, which "American Horror Story" female duo is the fan favorite?
Sisterhood runs deep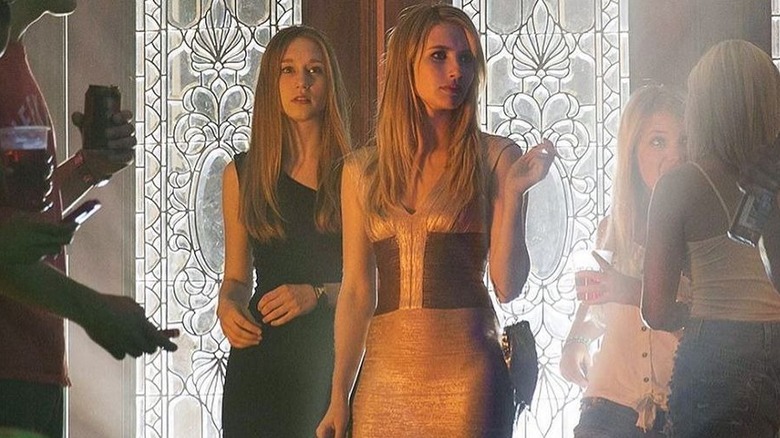 FX
With 144 votes, Emma Roberts and Taissa Farmiga won the poll. Their chemistry sparkled in "Coven," where they portrayed rivalrous sister-witches and would-be sister-wives Madison Montgomery and Zoe Benson, respectively. The entire season was full of dynamic female characters, led by stars like Jessica Lange, Sarah Paulson, and Angela Bassett.
The two reprised their witchy roles in "Apocalypse," which also brought on Billie Lourd as Mallory, a personal assistant-turned-rising-Supreme. Given Farmiga's smaller role in that season, it's not surprising that she and Lourd only received 68 votes in this poll. However, u/Benjen88 explained that they voted for Roberts and Lourd but said that "if Taissa were to get a new role the size of Brooke I could see me switching to Billie and Taissa."
Roberts and Farmiga are long-time fan favorites, while Lourd is relatively new to the franchise. However, Lourd will be starring in "Double Feature," with newcomer Kaia Gerber starring in the other young female role. Perhaps she'll prove to fans that she can hold her own without Roberts or Farmiga.