The AHS Universe In Which Fans Would Rather Spend The Night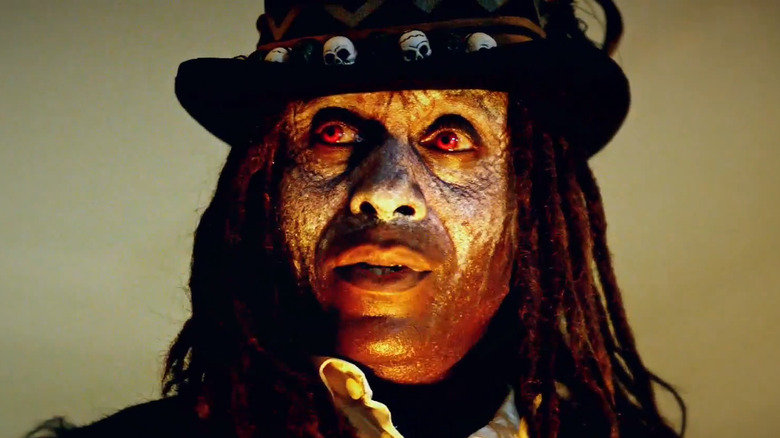 FX
Would you survive a night in a horror story? This question has been explored in meta films like "Scream" and "The Final Girls," where characters are forced into nightmarish scenarios based on horror tropes and must outsmart their attackers. Horror fans often brag they've watched enough scary movies to survive one, but that isn't always the case on-screen.
For "American Horror Story" viewers, there are nine universes to consider with this question. It would be easy to rule out "Freak Show," where a killer clown runs amuck, and "Apocalypse," where the world has already ended and it's a battle between supernatural forces.
In a poll on the show's subreddit, u/SpectreBlack asked, "Where would you rather spend the night?" and narrowed the options down to the Harmon family home from "Murder House," the dizzying Hotel Cortez, the Briarcliff Manor from "Asylum," and the haunted Camp Redwood from "1984."
So, where would "American Horror Story" fans unroll their sleeping bags for the night?
Avoiding a slumber party massacre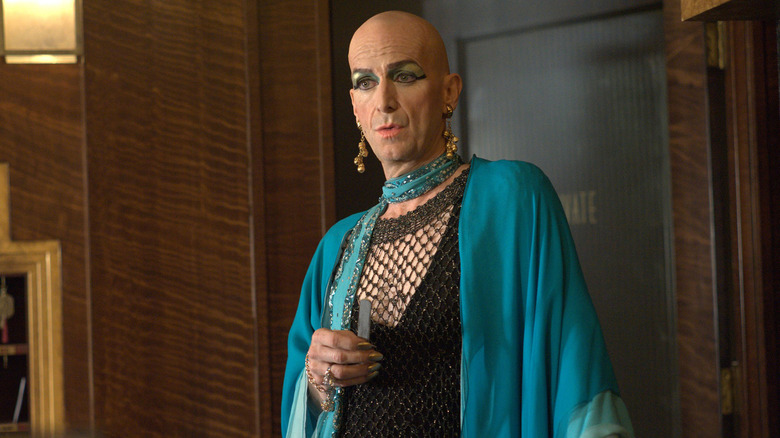 FX
With 193 of the 491 votes, fans decided they'd check into the Hotel Cortez for a night. Season 5's eccentric, art deco hotel may be considered the portal to hell, but fans pointed out that this was the best answer because many guests can stay overnight and leave unharmed. As long as they can avoid being killed, of course.
The top comment from u/ItsDarwinMan82 read, "If Liz Taylor is serving drinks, the Hotel Cortez it is." Taylor (Denis O'Hare), a fashion icon and protective bartender, is upheld by many fans as a comfort character. Other fans agreed that they'd hang out at the bar all night, including u/Prodigal_Son22 who quipped, "The bar at the Hotel Cortez is literally the only place you might be safe."
Aside from the bar, the hotel is home to the vampiric Countess (Lady Gaga) and James March (Evan Peters), who takes pleasure in hunting guests. Additionally, there's a gathering of serial killers and alarming residents like Hypodermic Sally (Sarah Paulson). However, u/telekineticeleven011 suggested that "As long as the Addiction Demon doesn't come out, I would stay a night there."
And the worst place to stay the night, according to fans? Briarcliff Manor, receiving just 52 votes, was explained by one user as being unsafe because of the sadistic Nazi doctor, zombie-like creatures, torturous treatments and punishments, and the possibility of being abducted by aliens. Suddenly, the Hotel Cortez sounds comparable to a Hilton Hotel.