Brand-New Loki TV Spot Promises A Wild Ride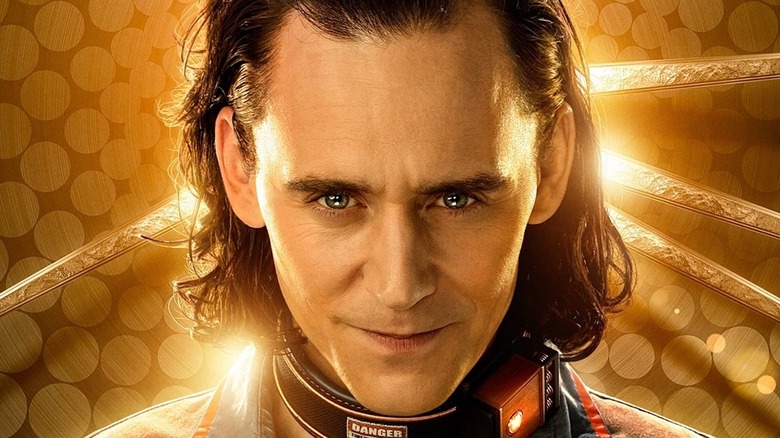 Marvel Studios/Disney+
Marvel Studios and Disney+ are really treating audiences this year, as the latest live-action series set within the Marvel Cinematic Universe edges closer and closer. So far, we've had the idiosyncratically delirious "WandaVision" with Elizabeth Olsen's Scarlet Witch dealing with her own grief over Vision's death, while "The Falcon and The Winter Soldier" saw Anthony Mackie's Sam Wilson finally step up to the mantle of Captain America. But the next episodic adventure from Kevin Feige and the Marvel Studios folks will take things a little more cosmic as Tom Hiddleston's God of Mischief takes center stage in "Loki."
Arriving in July, "Loki" follows the eponymous Asgardian after he escaped the timeline with the Tesseract during the events of "Avengers: Endgame" (and technically, "The Avengers"), but he'll wind up being apprehended by the Time Variance Authority. Their job is to keep the timeline in check, and since Loki is now a 'variant' individual who has strayed out of his designated universe, he's forced to work with them to take down some sort of bigger threat. A recently released synopsis for the series even confirmed what will happen if Loki doesn't work with the TVA, and let's just say the stakes are high.
Although there's still a number of weeks to go until the series starts streaming on Disney+, a new TV spot for "Loki" promises the cosmic ride that awaits Marvel fans.
He brings about 'the literal ends of worlds'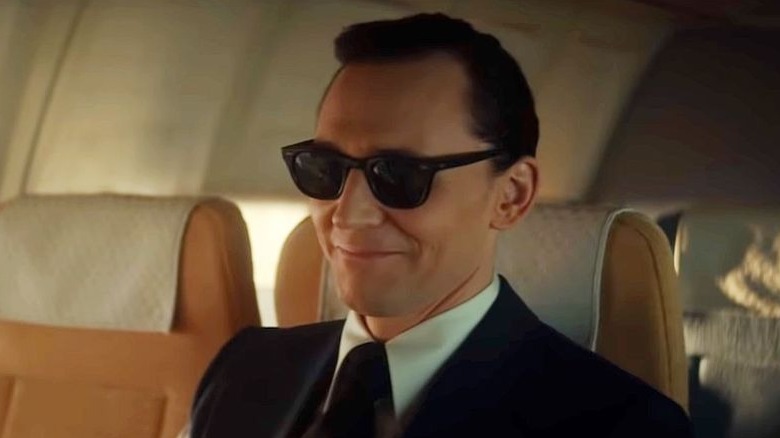 Marvel Studios/Disney+
The new "Loki" TV spot arrived on ESPN recently (which you can now watch on YouTube), and it teases the uneasy relationship Tom Hiddleston's character has with Owen Wilson's Mobius M. Mobius. The narration from Wilson's bizarre authoritative figure and Gugu Mbatha-Raw's Ravonna explains that this version of Loki is "insubordinate, stubborn and unpredictable," which just about sums him quite nicely, don't you think? This is all being said while Loki generally causes chaos, of course.
It's important to remember that this isn't the version of the character who redeemed himself in "Thor: Ragnarok" and in "Avengers: Infinity War," this Loki was only just apprehended by the Earth's Mightiest Heroes for trying to take over the planet. So it isn't surprising that he's going to be a little more chaotic than usual. But a line from Mobius seems to suggest that Loki will inadvertently cause the destruction of numerous worlds over the course of the series, explaining that wherever he goes he's followed by "the literal ends of worlds" whether that's by his own hand or because someone else is pulling the strings remains to be seen.
Of course, Mobius could be talking about someone else entirely here, and it's just some sly editing from Marvel Studios designed to make us think Loki's the bad guy here. Which he is a bit ... But you get the point. The TV spot shops off a number of destructive scenes throughout the cosmos, while Tom Hiddleston repeats a classic line from "The Avengers" where he explains how he's "burdened with glorious purpose." It's not so glorious when you've been locked into a pair of handcuffs though, Loki. Sorry.