We Finally Know The Release Date For Loki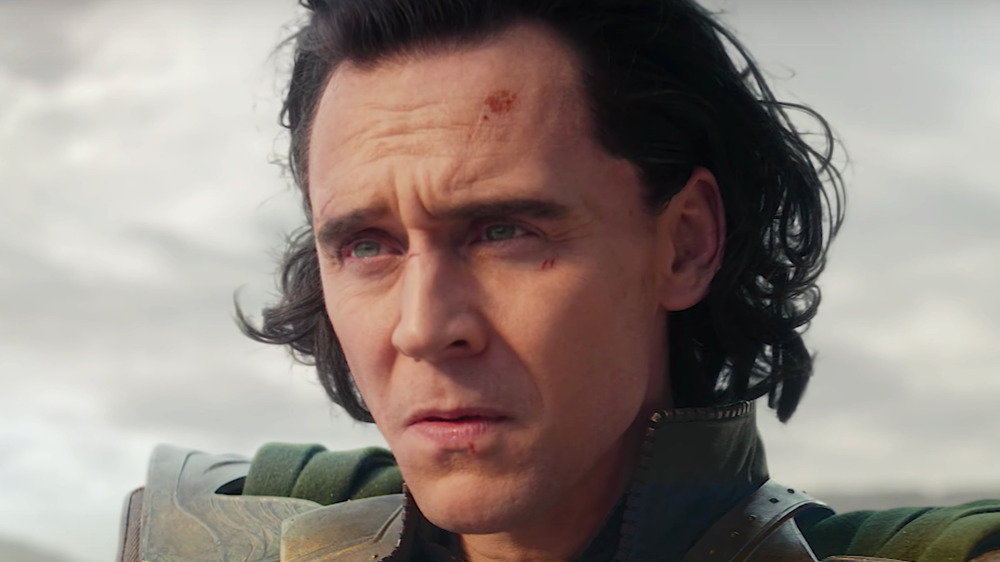 Disney+/Marvel Studios
With 23 films under its belt so far and many more in the works, the Marvel Cinematic Universe is showing no signs of slowing down anytime soon. 
The Disney-owned property made a bold move by carrying the famous franchise over to TV, but there's no question that their efforts have certainly paid off. The company has seen huge success so far with Wandavision, and The Falcon and the Winter Soldier's release is just around the corner. Now the release date for the series starring everyone's favorite MCU villain has officially been announced, as well, proving once again that an object in motion tends to stay in motion — especially when that object is billion-dollar multimedia franchise. Loki will see the return of Tom Hiddleston as the mischievous brother of Thor, along with the arrival of some new members of the MCU, namely Owen Wilson and veteran British actor Richard E. Grant. 
So when can fans finally see what happened to Loki after Endgame? Today's big announcement from Disney provided an answer at last.
Loki will be released Summer 2021
Disney+ revealed that the release date for Loki will be June 11 via the Television Critics Association Winter Press Tour, and later confirmed the news on the official Marvel Studios Instagram. The announcement also provides a summary of the series, which reads: "Loki features the God of Mischief as he steps out of his brother's shadow in a new series that takes place after the events of Avengers: Endgame."
Superfans of the movies will remember how Loki sought redemption for his crimes when he helped save Asgard from his power-hungry sister, Hel (Cate Blanchett) in Thor: Ragnarok, and that he sacrificed his life in Avengers: Infinity War. However, the time-travelling events of Avengers: Endgame had Loki escaping his fate and living to fight another day. So just what is the ambitious Asgardian up to in the new series? 
According to the first trailer for Disney+'s Loki, the titular Norse God of mischief is at the mercy of an organization known as TVA — which fans of the comics know stands for "Time Variance Authority." Though it looks as if Loki may start out as a prisoner in the beginning, he apparently teams up with the mysterious organization for the sake of the greater good — at least for now. 
Die-hard Loki fans should set a reminder on their calendars for Friday June 11, when the first episode of Loki airs on Disney+.