The Steamy Thriller That's Dominating Netflix's Top 10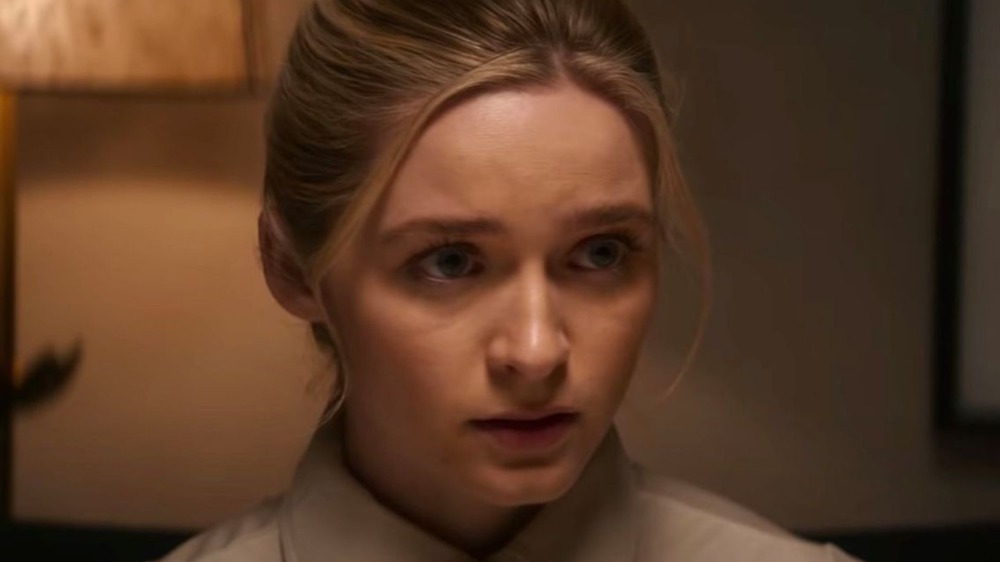 Voltage Pictures
The erotic thriller genre was basically dead before Netflix revived it with steamy, twisty, mildly disreputable movies and shows like 365 Days, Dark Desire, and its most recent sexy hit limited series Behind Her Eyes. The newest steamy thriller on Netflix is the just-released movie Deadly Illusions, which is heating up the streaming service's daily Top 10 chart, where it's currently sitting at No. 5. 
The film stars Sex and the City's Kristin Davis as Mary Morrison, a very successful, semi-retired author who is given a huge advance to work on a new book in a popular series she had ended years ago. Her family really needs the money, too, as her businessman husband Tom (Dermot Mulroney) blew half their savings in a bad deal. She's been focusing on taking care of her kids and is experiencing a pretty severe case of writer's block, so she hires a beautiful, seemingly perfect young nanny named Grace (Greer Grammer) to help her out. Mary — who becomes a different person when she's writing, she says –- becomes obsessed with Grace, and the two begin having an affair.
Or do they? Is it all in Mary's literary imagination? Or is Grace actually a dangerously obsessed stalker who might be a killer? There's twist after twist along the way, and also a lot of shots of Kristin Davis smoking cigars. Mary Morrison loves to smoke cigars.
Deadly Illusions is a sexy thrill ride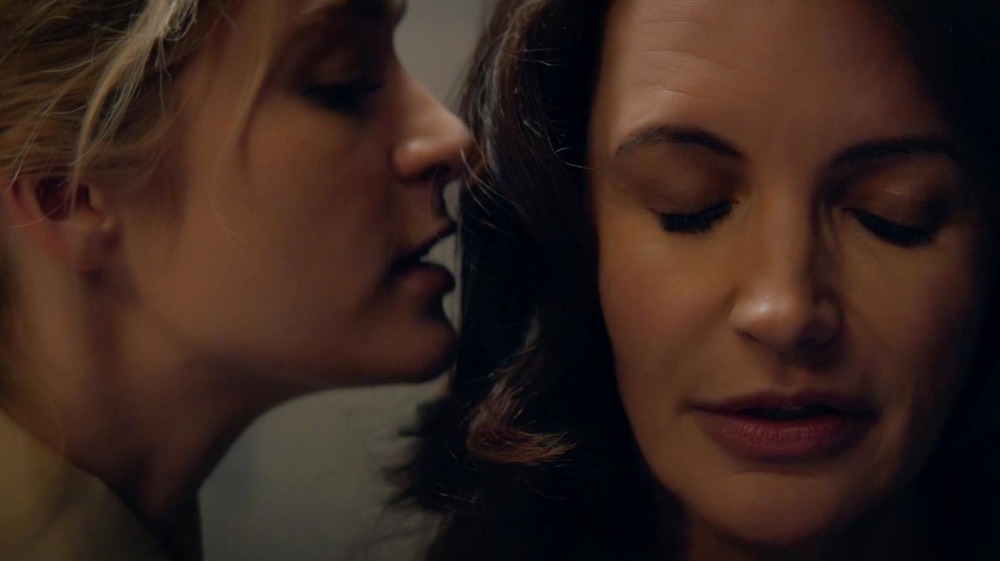 Voltage Pictures
Deadly Illusions comes from writer-director-producer Anna Elizabeth James, and is an independently produced film that Netflix bought during the 2020 Cannes Film Festival. It's part of an interesting section of the film world that isn't produced by Netflix but is produced with the intention of getting bought by Netflix. It's a Netflix movie that isn't a Netflix Original.
Deadly Illusions doesn't have enough reviews on Rotten Tomatoes for a number grade, but the two reviews on the aggregator are both negative. "Movies don't come much clunkier than Deadly Illusions, an unconvincing mishmash of psychodrama and erotic thriller filled with silly plot holes, obvious dialogue, and risibly bad actions and reactions," the Los Angeles Times' Gary Goldstein wrote in his review of the film.
The film is derivative (specifically of the early '90s nanny thriller The Hand That Rocks the Cradle) and hard to follow, but if you're just looking for some steamy thrills and a pulpy plot to watch while you're home alone, Deadly Illusions may do it for you.
(Deadly Illusions is not to be confused with Deadly Illusion, a thriller from 1987 starring Billy Dee Williams, Vanity, and Morgan Fairchild).