Why Grace From Deadly Illusions Looks So Familiar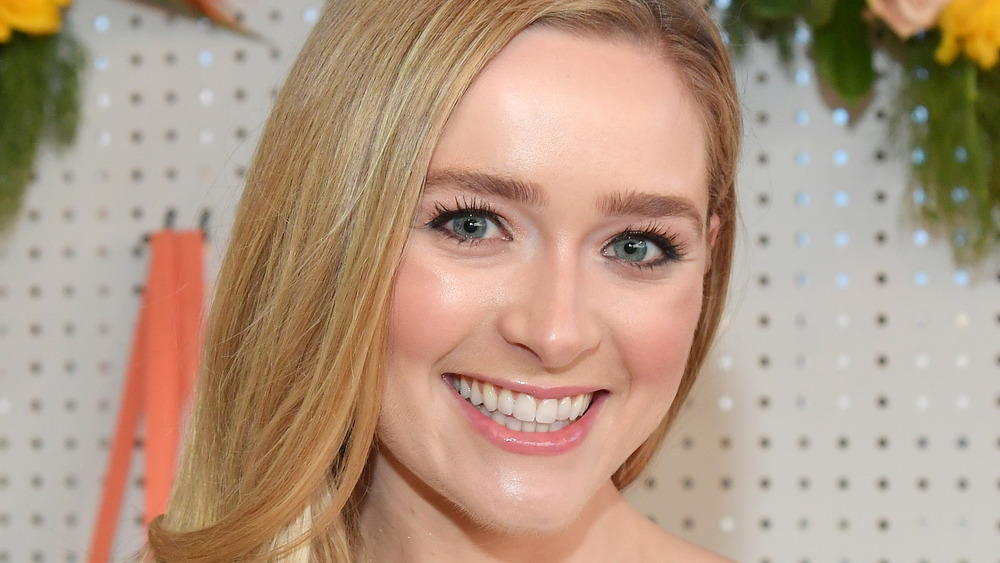 Amy Sussman/Getty Images
Not to be mistaken with the 1987 crime drama with almost the exact same name — or the 2020 thriller of the exact same name — director and writer Anna Elizabeth James's upcoming Deadly Illusions is the story of Mary Morrison (Kristin Davis of Sex and the City fame), a bestselling author afflicted with a major case of writer's block. She's prompted to hire a sitter to take care of the house while she hones in on her writing again, and a young woman named Grace answers the call. That's all well and good, but it alone wouldn't make for much of a movie.
Luckily, the trailer hints at much, much more. Grace does her job as well as anyone, quickly forming a bond with Mary and her husband Tom (Dermot Mulroney). Unfortunately for Mary, Grace has... ulterior motives, shall we say. Despite only having the trailer to go off of, it looks like Grace actress Greer Grammer is set to give quite a performance. If she looks familiar, here's where you may have seen her before.
Greer Grammer was an 'Awkward' best friend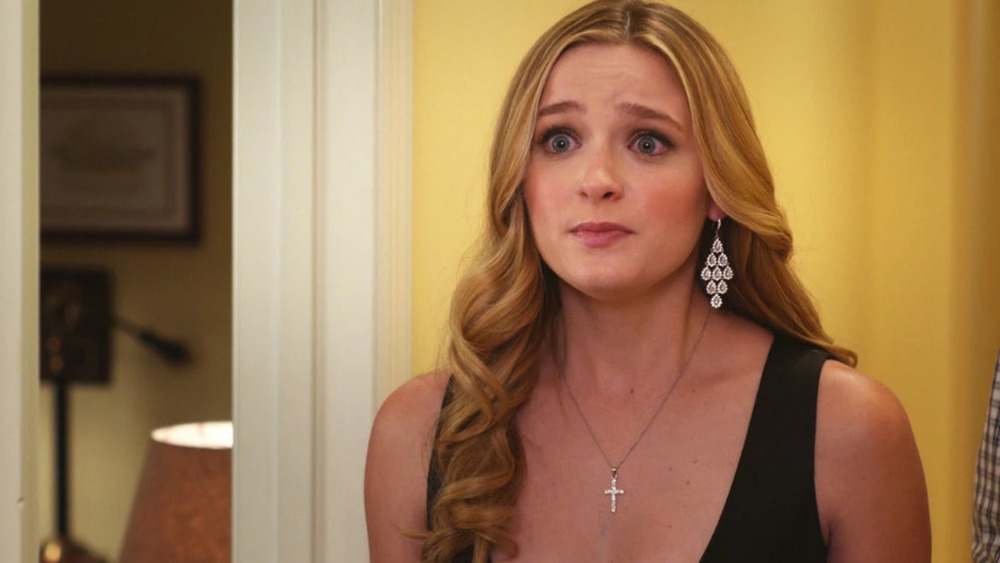 MTV
At summer camp, the unpopular Jenna Hamilton (Ashley Rickards) loses her virginity to the popular Matty McKibben (Beau Mirchoff) — a sign that maybe her life is turning around. While maintaining the relationship under the rug, Jenna receives a letter suggesting ways in which she might become less unpopular. When she goes to toss it, however, she somehow manages to break her arm, unintentionally making it look like a suicide attempt. Thus begins Awkward (among the many shows joining the decade club in 2021), the show about how Jenna's life does turn around after all that — but not in the direction she expects.
Being a high school girl, Jenna has to deal with, well, other high school girls, including the mean-spirited Sadie Saxton (Molly Tarlov). Grammer plays Sadie's best friend Lissa Miller, who for a while appears to be exactly what she presents herself as: a cheerleader without a clue. Given time, however, Lissa evolves, revealing hidden depths hardly to be expected of "a girl like her," so to speak. It's a classic case of not being able to read a book by its cover, and Grammer performs the character's surprising evolution with aplomb.
Greer Grammer was part of a dangerous 'family' on Manson's Lost Girls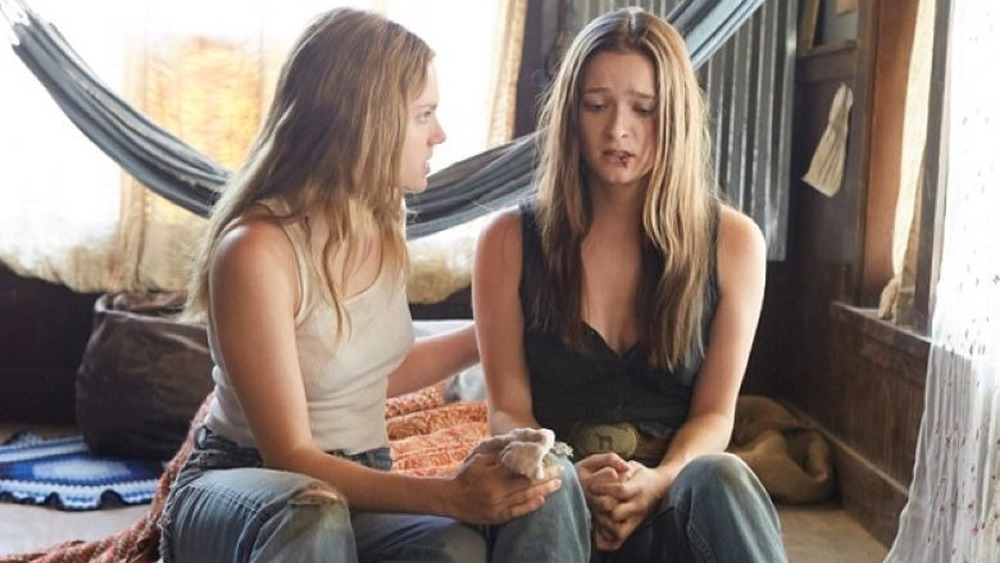 Lifetime
Charles Manson will forever be a name that holds a lot of weight. His polarizing life of music, crime, and cultism is the subject of just about every form of media imaginable, from documentaries that delve into the truth to a South Park parody ("Merry Christmas, Charlie Manson!"). Manson's Lost Girls falls somewhere in the middle of that spectrum, a fictional depiction of the events as they occurred. The film tells the story from the eyes of Linda Kasabian (Mackenzie Mauzy), one of the many Manson Family followers, but one of the few to see through what was going on.
Grammer plays Leslie Van Houten, a Family member who doesn't maintain the relative innocence that Linda does. It's the love-fueled summer of 1969, there are drugs galore, and Leslie is there for all of it. As The Independent puts it, she comes "to regard Manson as Jesus Christ, and was swept up in his plan to murder at random and blame the slayings on African-Americans." She's a terrible woman who does terrible things — it's almost scary that Grammer portrays her so well, but that's what the best acting is made of.
Greer Grammer was in 'The Middle' of a relationship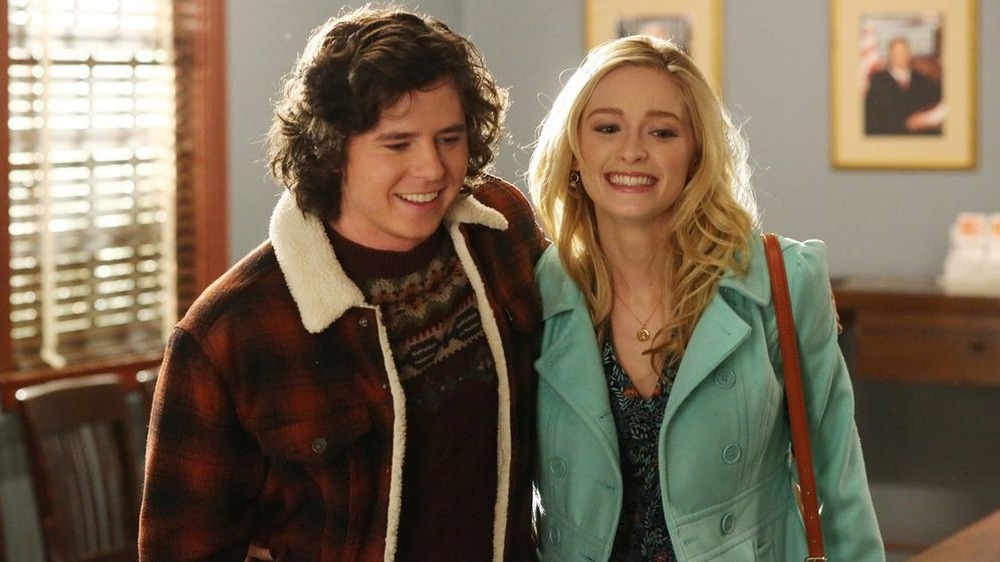 ABC
Perhaps unsurprisingly, everything about The Middle is smack in the middle: it's about a middle-class family headed by a middle-aged couple from the Midwest. A bit on-the-nose, sure, but the show's Rotten Tomatoes score is the one thing that's notably far above the middle. Much of the show's well-earned appeal stems from the cast's heartfelt portrayal of middle-class life, from the perpetual struggles of matriarch Frankie Heck (Patricia Heaton) to the romantic floundering of her athletic and popular son Axl (Charlie McDermott).
Over the course of the series, Axl dates quite a few ladies: Courtney (Brittany Ross), Debbie (Natalie Lander), Cassidy (Galadriel Stineman), Devin (Gia Mantegna), and April (Grammer). What makes April stand out from the rest is that Axl chooses to marry her — but neither his family nor hers approves, which doesn't go over well for the lovebirds. It's a real shame, because though she's not the brightest bulb in the chandelier, April is a sweet girl whose love for Axl is as true as anything. 
Greer Grammer has had a number of guest roles over the years
ABC Family
Grammer is new enough on the Hollywood block that she's still building up her resume, but she has appeared in her fair share of movies and shows nonetheless. On the big screen side of things, she got her start in indie films like Almost Kings and Chastity Bites, and would go on to star in Netflix dramas such as The Last Summer.
Grammer is arguably more of a TV actress, however. Indeed, she got her start in a 2010 episode of the classic Nickelodeon sitcom iCarly. Awkward took up most of her time over the next few years, but in 2015 she landed a guest role on another sitcom, this one for adults: Melissa & Joey. Since then, she's appeared on an episode of Cupcake Wars, police procedural Rush Hour, and in the TV movie Deadly Sorority. Grammer has a few productions waiting in the wings as well, so there's plenty more where that came from.
Deadly Illusions releases exclusively on Netflix on March 18th.