The Steamy Thriller On Netflix That 365 Days Fans Should Binge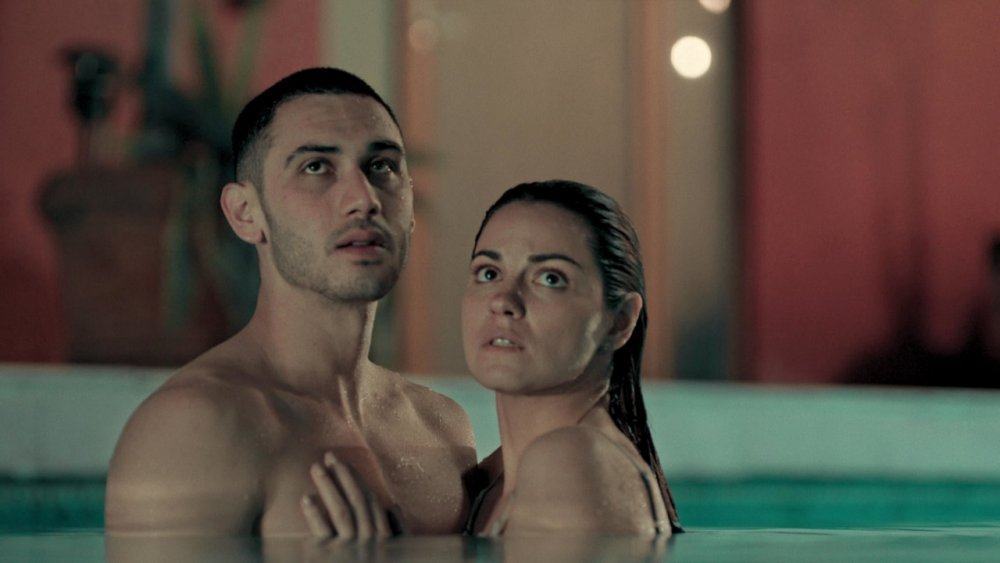 If you're looking for a steamy thriller, Netflix has you covered.
Dark Desire, the Spanish-language series making waves on Netflix, has become one of the streaming platform's most popular watches. With people stuck at home thanks to the COVID-19 crisis and watching more streaming content than ever, Netflix has struck gold once again, and if you were a fan of 365 Days' intrigue, you'll definitely love Dark Desire.
Here's the plot synopsis from Netflix: "Alma Solares [Maite Perroni], a prestigious lawyer and college professor, visits her best friend for the weekend to 'process the grief' of the latter's divorce."
The story, however, takes a quick, shocking turn, and, "During the getaway, Alma meets Dario Guerra [Alejandro Speitzer], a 23-year-old, and they have a wild tryst. She returns home with her husband and daughter, determined to forget her lapse in judgment, but her life becomes a living hell. What started as a minor adventure becomes an incendiary passion, and then a dangerous obsession, unraveling a chain of secrets of a past that fatally binds them all."
Ultimately, it's no surprise that Dark Desire has become such a huge quarantine-era hit, especially if you're into sexy, dangerous shows like You, the Penn Badgley-led series that has become one of Netflix's most talked-about properties. Here's why you should binge Dark Desire now if you're a fan of 365 Days or other steamy thrillers.
Dark Desire is full of crazy twists and turns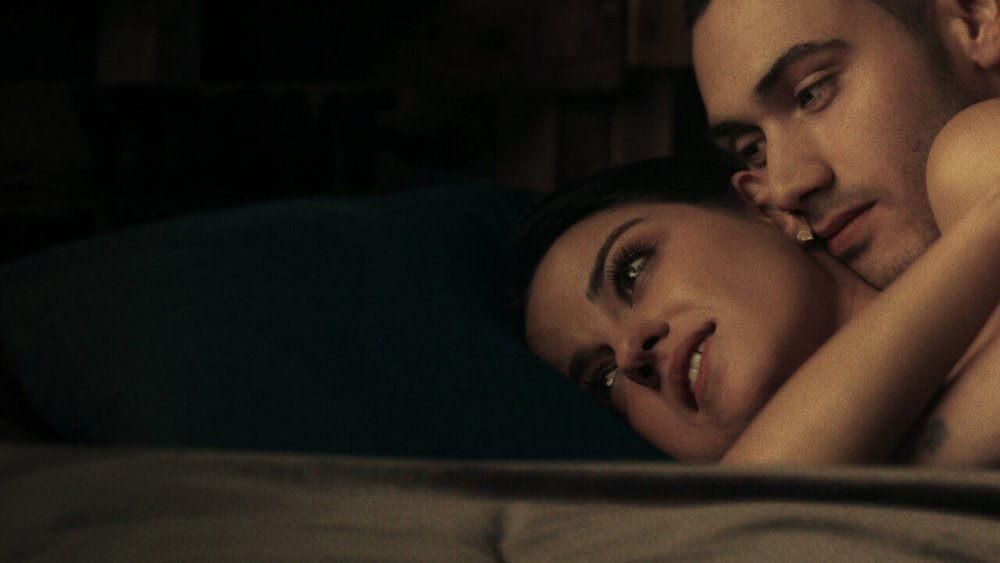 Netflix
Everybody's looking for totally escapist fare during these troubled and uncertain times, and Dark Desire certainly fits the bill. In the first few episodes alone, we're treated to a bunch of totally insane twists and turns, including a stalker, multiple secret extramarital affairs, cases of mistaken identity, an unsolved murder being passed off as a suicide, and of course, plenty of steamy scenes.
In the aftermath of films like the Fifty Shades trilogy, which brought intense love scenes into the mainstream, movies like 365 Days and Fatal Affair and series like Dark Desire have become shockingly huge hits. What's more, there could be plenty to come, since, based on the entirely explosive ending of Dark Desire's 18-episode debut season, the path seems to be paved for a second season, though there's no official word on that just yet.
With the coronavirus crisis shuttering entertainment production and shutting down Hollywood and international film and television markets, however, it's hard to tell when exactly Dark Desire would be able to resume production for an upcoming second season. That being said, after its rousing success, it does seem likely that Netflix will offer the series a second go-around, even if it takes a while.