The Psychological Thriller Series That's Heating Up On Netflix Right Now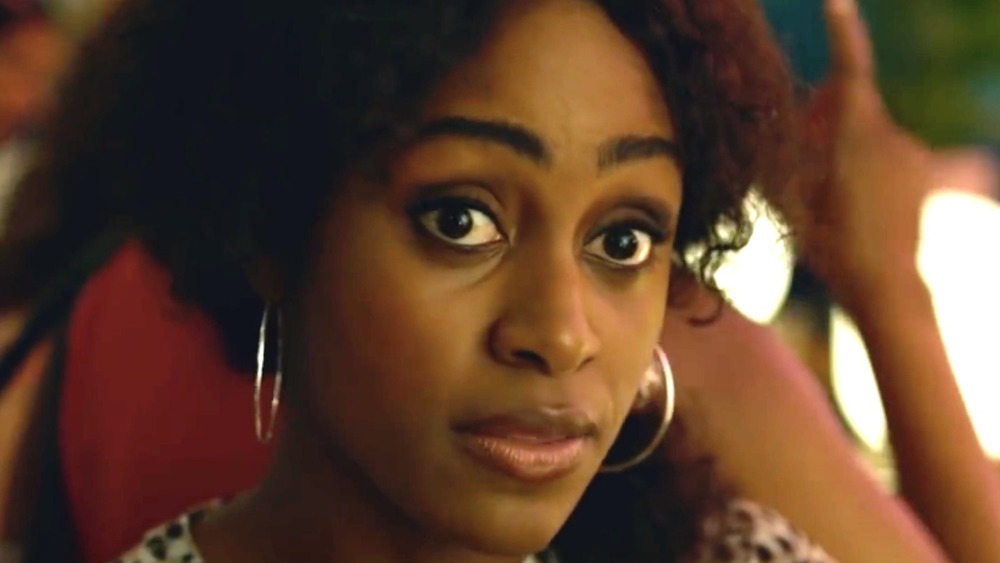 Netflix
February is the month of love thanks to the inclusion of Valentine's Day, and Netflix has plenty of romantic comedies to make you feel all warm and cuddly on the inside. If you want to feel good about starting up a relationship with the apple of your eye, then the streaming platform has ample originals, such as To All the Boys: Always and Forever and Squared Love; however, Netflix is also devoted to equal representation when it comes to showing all the various outcomes that can emerge from a sensuous outing, which isn't always pretty.
For the latter, Netflix has the British series Behind Her Eyes. Instead of cute misunderstandings and immense declarations of love, the psychological thriller has deceit, twists, and more than its fair share of surprises. By the looks of it, there's a sizable audience who want to get their minds bent as the limited series has shot its way into Netflix's Top Ten. It makes for an easy binge-watch because once you start it, you're going to want to see how this web of lies gets untangled. 
Behind Her Eyes sets an ominous tone that takes you through the intricacies of a messy love triangle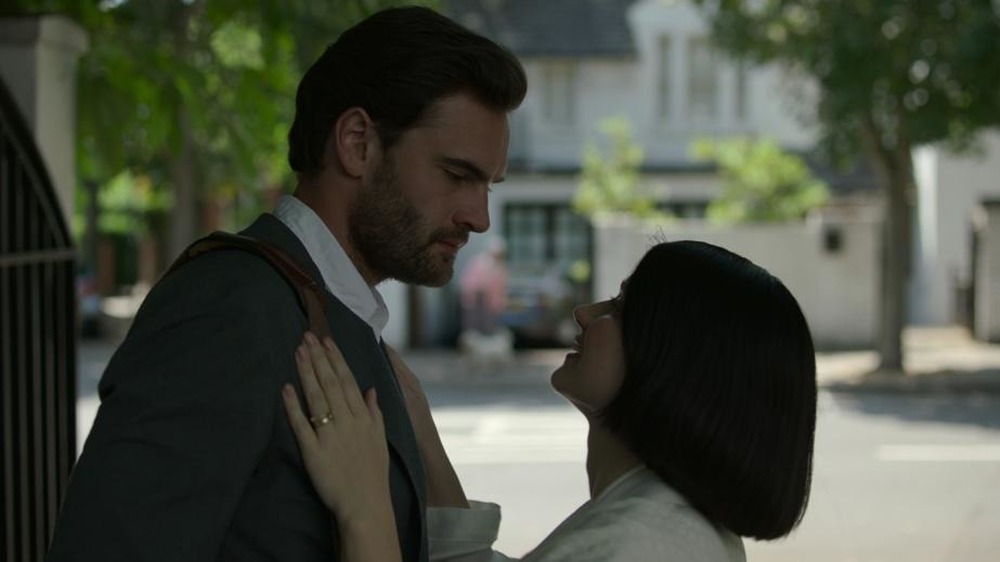 Netflix
Behind Her Eyes is one of those shows that you should go into knowing as little as possible. Suffice to say, this is a series that leaves you guessing from one episode to the next, and it all leads up to a massive reveal that unless you've read the book it's based on, you aren't going to see coming. It all leads up to a bonkers finale that Anita Singh of The Daily Telegraph described best when she wrote, "You'll either love or hate the big reveal."
The basic set-up of the show is that you have single mother Louise (Simona Brown), who takes a new job as a secretary for a talented psychiatrist, David (Tom Bateman). The two soon begin a romantic affair, which only gets further complicated as Louise strikes up a friendship with David's wife, Adele (Eve Hewson). Over the course of the show, Louise is drawn deeper and deeper into the couple's strange relationship where she discovers truths she may not be ready to learn.
Behind Her Eyes immediately raises a ton of questions, and it's going to leave you guessing until the very last scene. There are only six episodes to get through until all is revealed, and you're going to want to get through it as quickly as possible or else it's going to keep you up at night. Rest assured, the finale will keep you talking for a while.