Why Mary From Deadly Illusions Looks So Familiar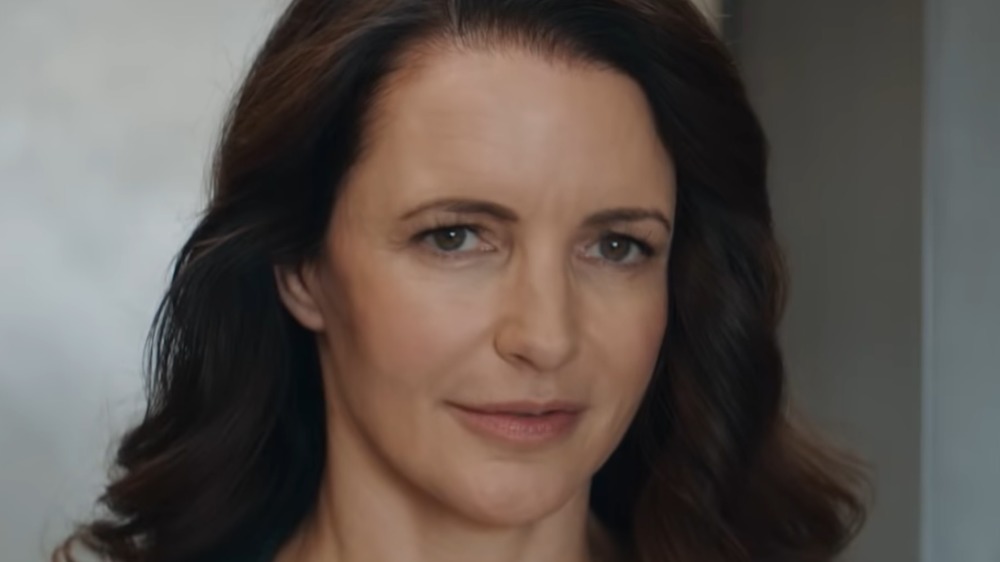 Netflix
Seduction. Revenge. Madness. These are the words used to describe the soon-to-be-released thriller Deadly Illusions, premiering on Netflix on March 13. The film's protagonist is best-selling novelist Mary, who is burdened with one too many distractions and anxieties: relentless pressure from her publisher, an emotional-unavailable husband, and two incredibly rowdy twins. Unable to wring herself free of a serious case of writer's block, she hires a young caretaker to relieve some of the pressure. But little does this novelist know that his seemingly sweet woman is actually wielding her charisma like an assassin's blade, prepared to do anything to get what she wants. 
Any thriller or suspense film fanatic has their own individual reasons for loving such movies. But according to Book Riot, the entertainment value of the thriller genre can be directly linked to its "high action, fast pace, and life-and-death stakes" and "characters who are put through hell." Critically-acclaimed black comedy thriller I Care A Lot is a great example of these two aspects at work — but good writing and editing aren't the only elements that make or break a film. You also need good acting. Luckily, Deadly Illusions has a stellar cast — and a few faces you might actually recognize.
Here is why Mary from Deadly Illusions looks so familiar.
Before Sex and the City, Kristin Davis got her big break on a '90s T.V. drama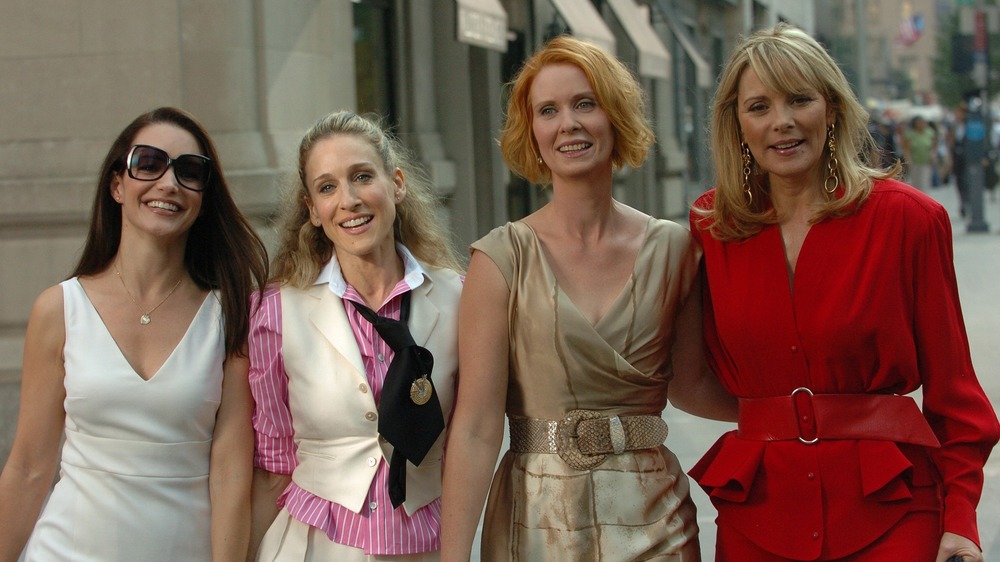 Warner Bros. / HBO
Mary is played by Kristin Davis, whose biggest claim to fame is playing the blue-blooded Charlotte York Goldblatt in the beloved HBO series Sex in the City. Having received nominations and wins at both the Emmy's and Golden Globes for the role, Davis solidified herself as an A-list Hollywood celebrity in the late nineties and mid 2000s. But her role on Sex in the City wasn't her big break.
Before Davis was romping about New York City with co-stars Sarah Jessica Parker, Kim Catrall, and Cynthia Nixon, she, just a few years earlier in 1995, took on the life-changing role of the evil Brooke Armstrong in Melrose Place, a prime time soap opera on Fox that lasted seven entire seasons. Playing a "young, conniving intern at D&D advertising," she became one of the series' most hated characters, fulfilling the intentions of the writer's room. Dying a tragic death after hitting her head on the side of pool, Davis' time on Melrose Place was quite short, but it certainly was enough for her to garner the attention of Sex and the City's casting directors.