Edward Mordrake From American Horror Story Is Unrecognizable In Real Life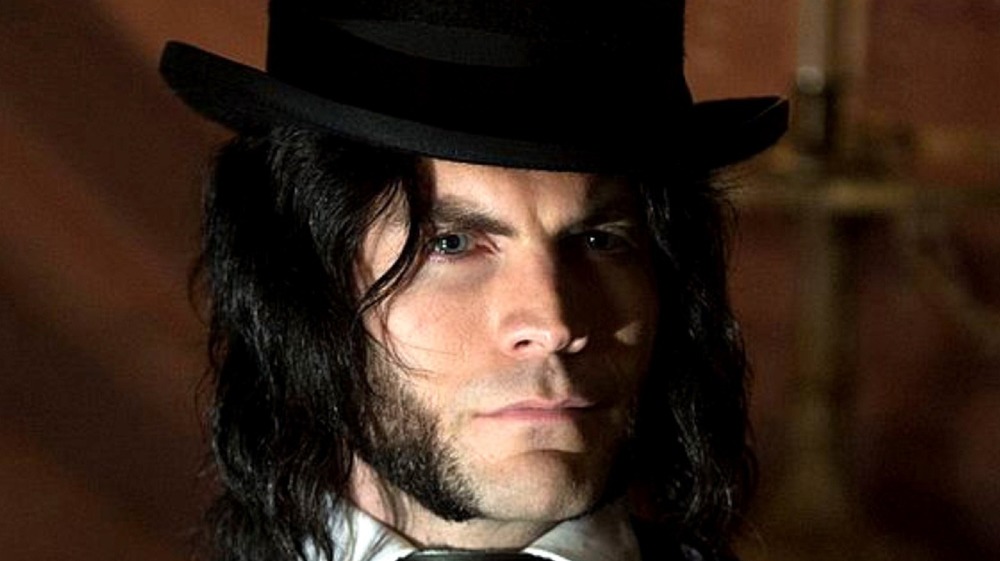 FX
There is a handful of cast members that undergo incredible transformations during the filming of almost any American Horror Story season. While some characters like Pepper and Shelley undergo absolutely horrific alterations, there are others in the AHS universe whose terrifying physical appearances aren't so apparent. This rule definitely applies to Freak Show's Edward Mordrake, the ghost of a former carnie played by Wes Bentley.
Before making his American Horror Story debut, Bentley starred in films such as American Beauty (1999) and The Hunger Games (2012). In 2014, Bentley terrified viewers when he appeared as Edward Mordrake, who is essentially the carnie version of the grim reaper in Freak Show. At first, the only unusual thing about his character is his incredibly long and oddly shaped beard. In fact, the character's entire demeanor isn't entirely hostile, but he still carries an intimidating energy. However, it's what lurks underneath the former aristocrat's hat that completely caught many viewers off-guard.
Wes Bentley's makeup transformation for Edward Mordrake was quite shocking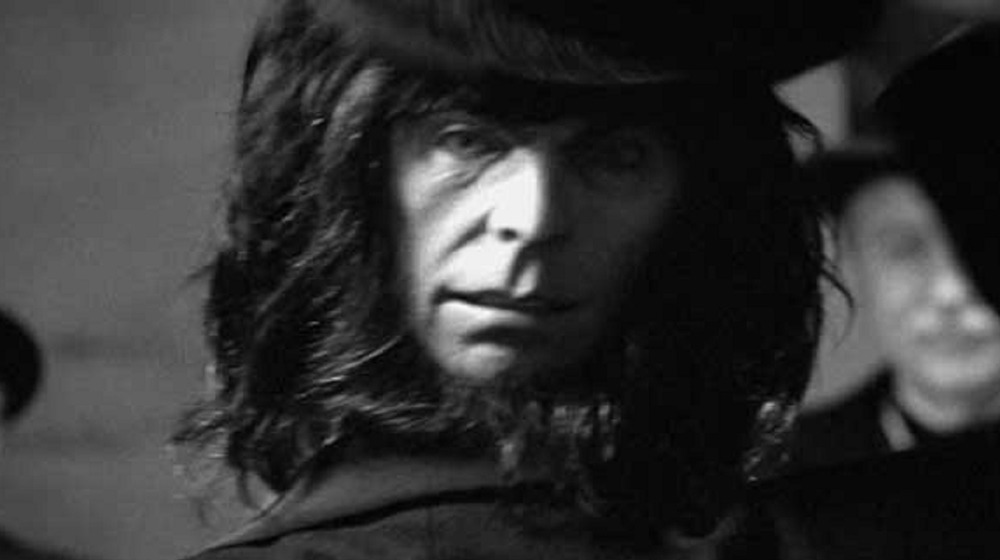 FX
In Freak Show, the spirit of Edward Mordrake is conjured after the troupe's leader, Elsa Mars (Jessica Lange), insists that the carnie rehearse one of her numbers. According to AHS lore, Edward Mordrake only appears if a troupe performs on Halloween. With his spirit now free, Edward begins to roam the grounds of the camp in order to collect a soul to add to his own ghostly freak show. However, there is a short interview process that potential carnies have to undergo before Edward decides to kill them and take their soul. However, the one who makes the final decision isn't Edward himself, but rather the malformed face that resides on the back of his head that only Edward can hear.
It's this aspect of Edward that makes him absolutely terrifying. The second face lies hidden underneath his hat, and when it makes its appearance, it truly adds another layer of horror to the character. Bentley's tragic portrayal of the character as well also gives him more depth. Not only is the viewer subjected to seeing this horrific monstrosity, but Edward is also constantly tormented by this sinister being that loves to inflict harm on others.
After appearing in Freak Show, Bentley returned for the show's fifth season, Hotel, in 2015. Playing the role of detective John Lowe, Bentley's acting skills were put to the test as he tried to solve a wicked case involving a serial killer, all the while trying to find his kidnapped son. While he didn't have to undergo what was probably a solid amount of makeup and prosthetics, that still didn't take away from the dark secrets his character hid during the duration of the season. Following Hotel, Bentley appeared briefly in the show's sixth season Roanoke as Ambrose White, another vengeful spirit. After his AHS stints, Bentley moved on to the Paramount Network exclusive show, Yellowstone, where he plays the role of Jamie Dutton, an attorney who has strained relationships with various family members.