Why Jamie Dutton From Yellowstone Looks So Familiar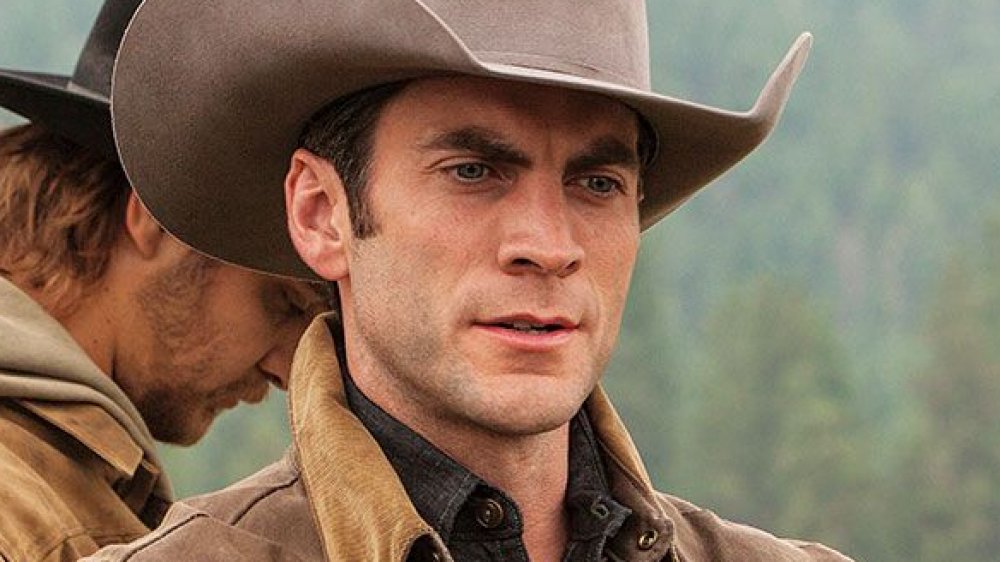 Since its premiere on Paramount Network in June 2018, the Western drama series Yellowstone has generated a lot of chatter. Much of the discussion around the series has been about its lavish Big Sky Country setting and its brazen, unapologetically melodramatic narrative entanglements. Thanks in large part to a full-blown pressure-cooker of a second season that perfectly combined those elements, Yellowstone has officially become a cable TV ratings behemoth, and stands as one of the most watched shows on television. 
Although Yellowstone is best known for shots of its glorious Montana vistas and its many narrative twists and turns, neither of those things would register quite as strongly if there wasn't a talented group of actors breathing humanity into every single moment and image. The Tye Sheridan-created series would likely play more like a daytime soap opera than a bracing primetime drama if not for Yellowstone's esteemed cast members. 
Yellowstone's high-priced star Kevin Costner (who plays John Dutton) tends to get most of the headlines, but the actors who portray the Dutton children are notable talents in their own right — with Kelly Reilly (Beth Dutton), Luke Grimes (Kayce Dutton), and Cole Hauser (Dutton's adopted son Rip Wheeler) having already carved out steady careers prior to signing onto the show.
The actor who plays Jamie, the eldest of the Dutton clan, is a slightly different story, however. His name is Wes Bentley, and was once one of the hottest names in Tinseltown. Though he hasn't yet achieved superstardom, you've definitely seen Bentley's face in a few high-profile projects over the years. Here's why Jaime Dutton from Yellowstone looks so familiar.
Wes Bentley had a big time breakout with American Beauty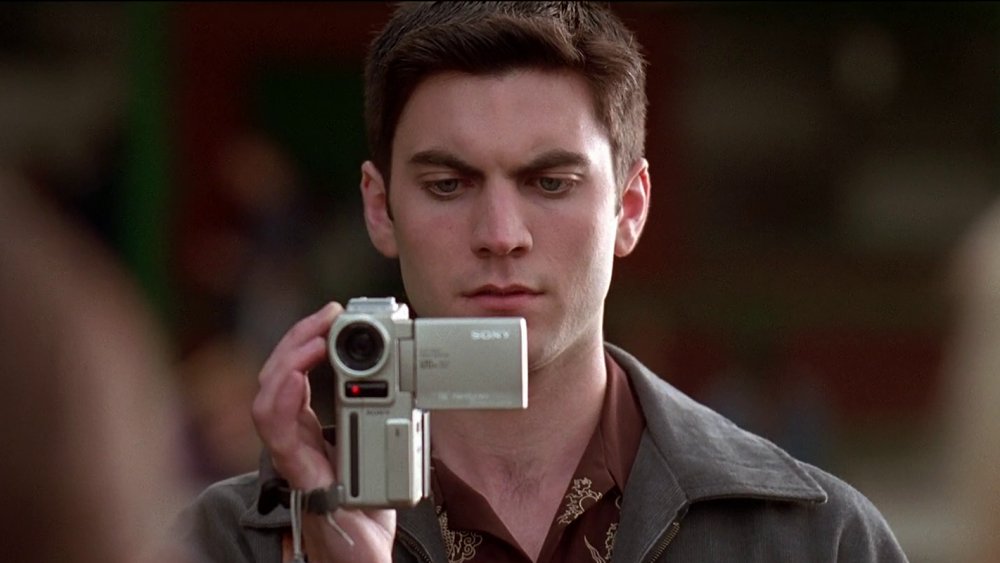 Dreamworks Pictures
There are actors who toil around as supporting players in B-movie fare for years before they find breakthrough success, and there are those who step directly into the spotlight via a scene-stealing performance in a huge project. Wes Bentley is very much from the latter camp. The actor didn't claim his first feature film role until 1998, when he was 20 years old, and just a year later, he found himself earning rave reviews for his supporting turn in a drama that wound up being the Best Picture winner at the 2000 Oscars ceremony.
The film was none other than Sam Mendes' biting study of suburban decay, American Beauty. Bentley gave a spellbinding performance as the slightly creepy neighbor-slash-filmmaker-slash-drug dealer Ricky Fitts, and had one of the most memorable scenes in the movie: the one in which he waxes poetic about all the soul-crushing beauty in the world while watching a video of a plastic bag floating in a breeze. (If you haven't seen the film, you've at the very least seen one of the 1,000 parodies that scene has inspired over the past two decades.) Bentley's soulful earnestness and steely gaze are the reasons that moment resonated so strongly when American Beauty hit theaters in 1999. They're also the reason the actor was pegged as a gifted performer destined to become one of the biggest actors in Hollywood.
Wes Bentley ran the game in The Hunger Games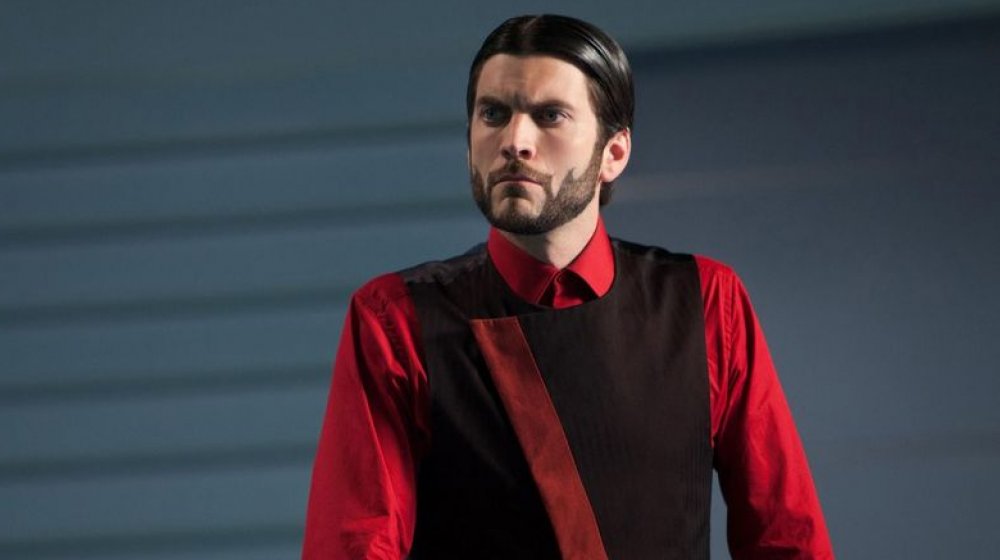 Lionsgate
Unfortunately, the superstardom that seemed so certain for Wes Bentley in the wake of American Beauty's success never fully materialized, and the actor spent the better part of the next decade working in underwhelming projects and struggling with addiction. Still, the actor's potent on-screen presence was glimpsed in Michael Winterbottom's 2000 indie gem The Claim, and through a giddily hammy turn as the big bad Blackheart opposite Nicolas Cage in Ghost Rider. A few more years would pass before Hollywood really gave the Bentley a chance to work his way back into good graces.
He finally got that opportunity in one of the biggest movies of 2012: the big-screen adaptation of the best-selling young adult novel The Hunger Games. Bentley sported a ridiculously stylized beard and slicked-back hair as Seneca Crane, the Head Gamemaker who attempted to force the hands of Katniss (Jennifer Lawrence) and Peeta (Josh Hutcherson) before ultimately allowing them to leave the arena with their lives. He may not have gotten a ton of screen time in the film, but Bentley's prickly turn as the tormented tormenter remains one of the more memorable parts of the O.G. The Hunger Games flick.
Wes Bentley has worn many hats on American Horror Story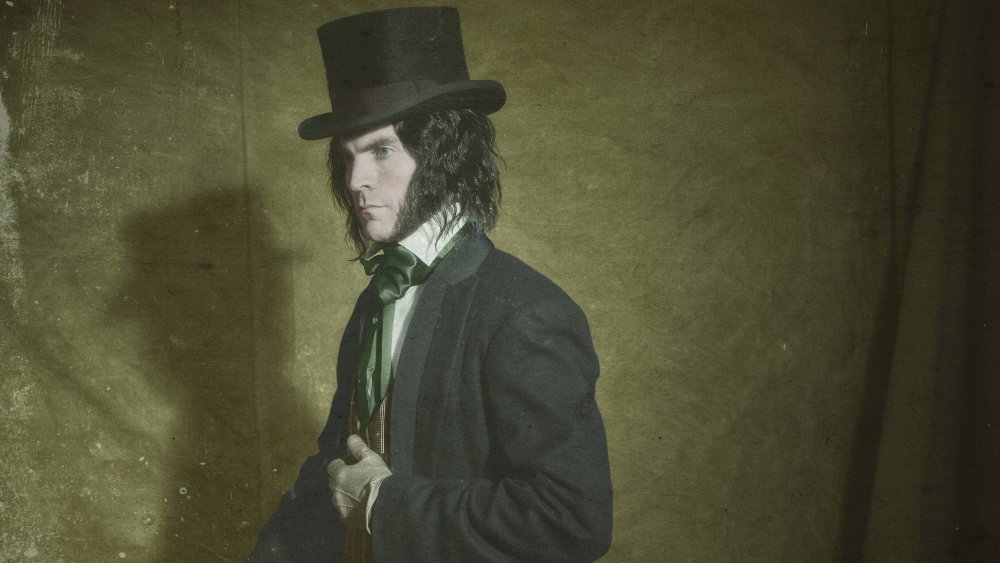 FX
Wes Bentley kept himself quite busy in the years post-Hunger Games, claiming roles big and small in both film and television. Though Yellowstone is the TV venture currently earning Bentley raves, he nabbed his first small-screen credit on Ryan Murphy's anthology series American Horror Story. 
Like so many American Horror Story actors before him, Bentley has been called upon to play multiple roles on the series. The first came on the fourth season of AHS, subtitled Freak Show, which aired from 2014 to 2015. Bentley's two-faced character Edward Mordrake was the very definition of "freak show," with the demented character wreaking unholy havoc over three chilling episodes that season. 
The following season of American Horror Story, subtitled Hotel, found Bentley returning to Murphy's macabre world as a series regular. He portrayed LAPD Detective John Lowe, whose work on a murder investigation eventually leads him to the ill-fated corridors of the Hotel Cortez, the host to all manner of unhinged insanity.
Bentley's third appearance on American Horror Story came a year later in the Roanoake storyline, and saw him getting a bit meta while portraying an actor named Dylan who'd been cast in a documentary about the mysterious Lost Colony of Roanoke Island. Like that colony, AHS: Roanoake often feels like the "lost season" of the series — even if it remains one of the most vital.
Wes Bentley went to space in Interstellar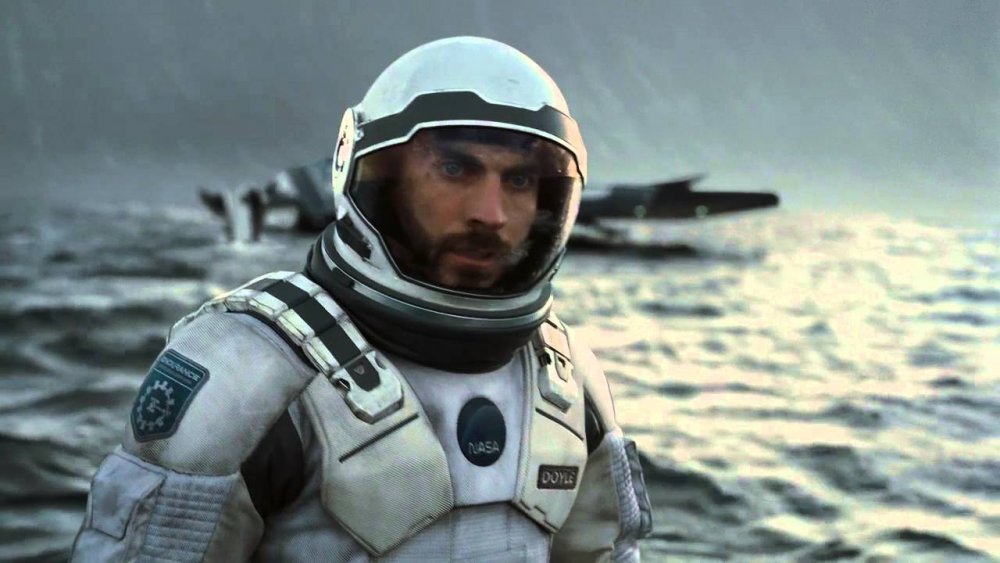 Paramount Pictures/Warner Bros./Legendary Pictures
With titles like The Better Angels, Cesar Chavez, and Welcome To Me all finding release in 2014, one might be apt to observe it as the year Wes Bentley went all in on indie fare. But that would be overlooking the fact he'd also landed a major role in one of 2014's biggest movies: Christopher Nolan's wormhole-jumping mind-melter Interstellar. 
Given Interstellar's jaw-dropping cast (Matthew McConaughey, Anne Hathaway, Michael Caine, Jessica Chastain, and Matt Damon to name a few), it's almost easy to forget Bentley was even in the film at all — particularly as his character, a scientist named Dr. Doyle, made a fairly early exit from the action. There's little doubt, however, that you remember Doyle's demise, as it came during an impactful sequence on Interstellar's terrifying water planet.
Bentley managed to make a well-rounded human being of Doyle in his limited screen time, and continues to do so with virtually every role he claims — whether it be in blockbuster fare (see Mission Impossible: Fallout), or in overlooked indies (see the aforementioned The Better Angels). Here's hoping he continues to accomplish as much with Jamie Dutton on Yellowstone's upcoming third season.