Shelley From American Horror Story Is Unrecognizable In Real Life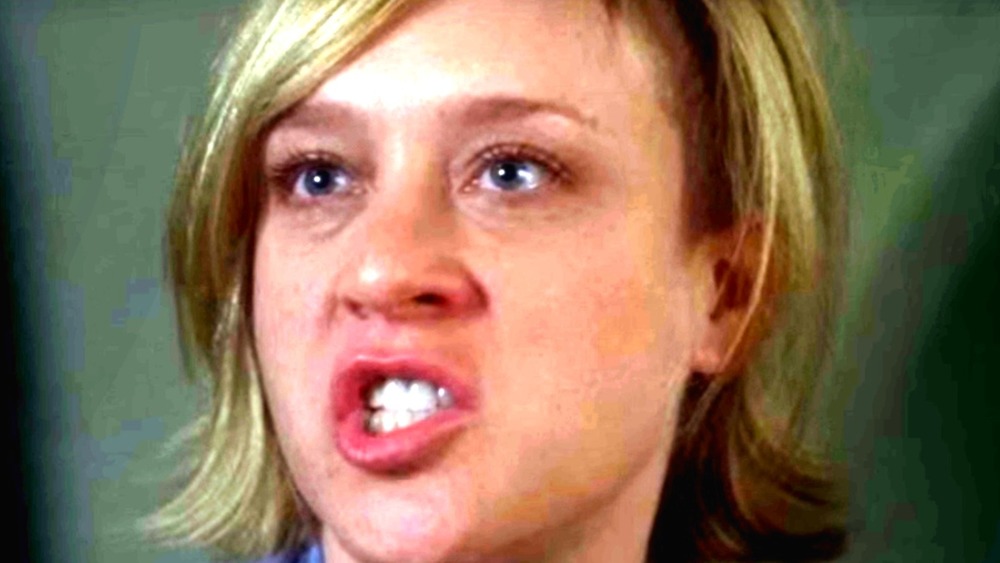 FX
Although American Horror Story is jam-packed with a ton of terrifying seasons, Asylum is a definite standout. Taking place all within Briarcliff Manor, a sanitarium for patients dealing with mental illness, Asylum dives deep into awful treatment of the patients. While the season does have other subplots involving demonic possession, a serial killer, and aliens, the main focus mostly revolves around the patients as they endure Briarcliff's awful atrocities. 
As the horror anthology's second season, Asylum had veteran faces from the first season like Jessica Lange, Sarah Paulson, and Evan Peters, while additionally introducing new cast members such as Joseph Fiennes, Lizzie Brochere, and James Cromwell, and many more. One of the new faces to join the Asylum was award-winning actress, Chloe Sevigny. 
Prior to joining the cast, Sevigny was known for her roles in films such as Boys Don't Cry (1999) and American Psycho (2000), as well as Nicolette Grant in Big Love. In American Horror Story, she played Shelley, a patient at Briarcliff Manor who suffered from nymphomania. However, this character undergoes a terrifying transformation that made Sevigny completely unrecognizable.
Chloe Sevigny's makeup transformation was extremely taxing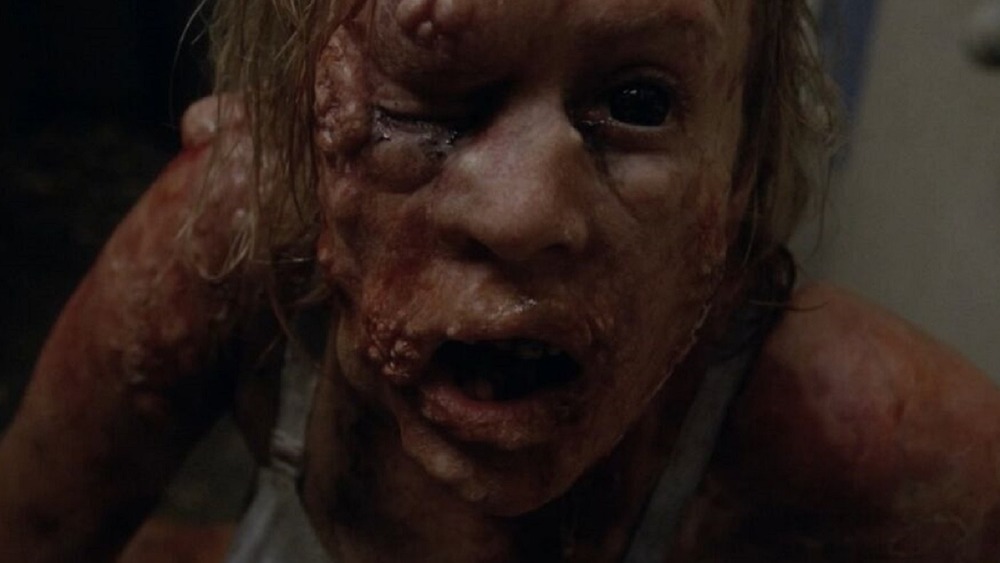 FX
During the course of the season, Shelley has an encounter with Briarcliff's cruel physician, Dr. Arden. The two get into an altercation after Arden attempts to sexually assault Shelley. The fight takes a dark turn after Shelley makes fun of Arden's below average member, causing Arden to knock her unconscious and perform terrible experiments on her. If amputating her legs wasn't enough, Arden also injects her with an unknown elixir that he claims will help her become immortal. Instead, she is turned into a hideous creature that is incapable of human speech, and covered in gigantic sores.
During an interview with Screen Crush, Sevigny explained the grueling makeup process for the monster transformation. "I don't know how much more dialogue I have, there's lots of gurgling...You see her transform into something not-so pleasant to look at that takes four hours of prosthetic makeup," Sevigny explained. Additionally, in a separate interview with Uproxx, Sevigny also said that the transformation also required prosthetics in order to keep her legs bent for several hours at a time. "I had to be wheeled around in a wheelchair and I was feeling quite helpless," the actress said. "It was a strange feeling to have to need assistance to do lots of different things."
After her performance of Shelley in Asylum, Sevigny was brought on for the show's fifth season, Hotel in 2015. During this season, Sevigny played Alex Lowe, a doctor who was searching for her kidnapped son Holden. This role was much larger than her previous stint in Asylum, and didn't require the demanding time it took to transform her into Shelley. Since Hotel, Sevigny has appeared in a number of television shows and films such as Bloodline, The Dinner, and The Snowman. More recently, the actress starred as Sarah Wilson, an army mother, in the HBO drama We Are Who We Are.