What Chris Hemsworth Has Been Up To Since Extraction
This content was paid for by Netflix and created by Looper.
Chris Hemsworth is one of the most in-demand action stars in Hollywood, and his exhilarating performance as Tyler Rake in Extraction proves exactly why his star is still on the rise even though he's already on top of the entertainment world. In the film, which was written by Joe Russo and directed by Sam Hargrave, Hemsworth keeps you on the edge of your seat during his intense fight scenes, while he also delivers on some incredibly poignant emotional moments that make the movie all the more powerful. It remains to be seen whether Hemsworth's character will return for the upcoming Extraction 2 after that mysterious final scene, but the actor has kept himself quite busy ever since the film's chart-topping debut last spring.
In addition to launching his own fitness brand, helping Thor: Ragnarok director Taika Waititi do virtual readings of children's books, engaging in a fun fake feud with Deadpool's Ryan Reynolds, and participating in charity efforts with his fellow Avengers, Hemsworth has been very busy bulking up his filmography even further over the last few months. Here's a look at what Chris Hemsworth has been up to since Extraction took over Netflix last April.
Escaping from Spiderhead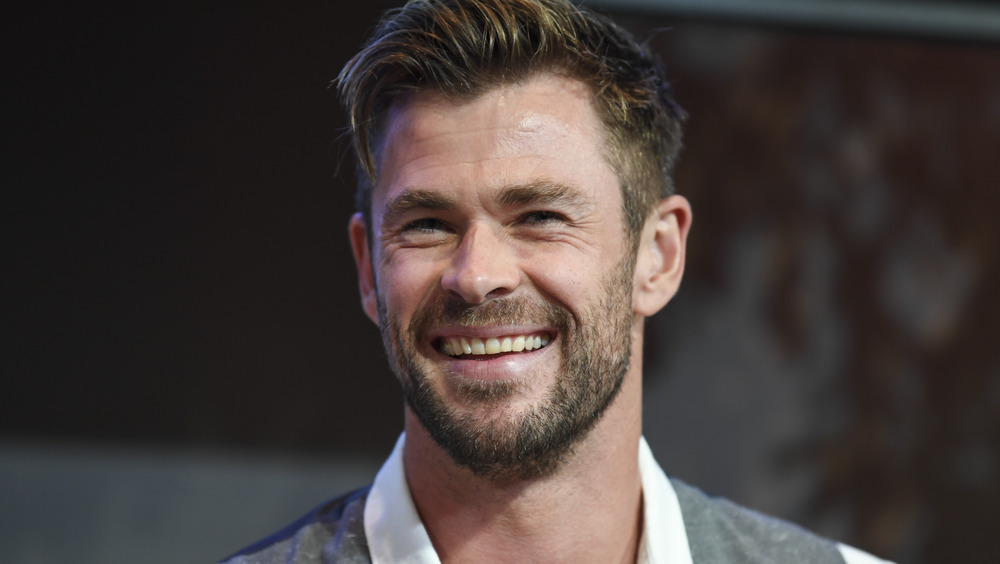 James D. Morgan/Getty Images
In early December, Chris Hemsworth shared a photo of himself with director Joe Kosinski and actor Miles Teller to announce that production for his upcoming film Escape from Spiderhead had officially commenced. A brief first glimpse at the film was later revealed as part of the epic Netflix 2021 film preview in January, showing that Hemsworth is going to be as dapper as ever while driving a speedboat in this new sci-fi adventure.
The film adapts a thrilling short story by George Saunders that was first published in The New Yorker in 2010. The story centers on a man who is avoiding prison time by participating in a medical experiment of mind-altering serums that can affect a person's emotions, perceptions, and expressions. As the trials continue, the dangerous consequences of these powerful pharmaceuticals become clear, and the protagonist has to try and make decisions for himself beyond what the medicines might compel him to do. Louvecraft Country's  Jurnee Smollett also stars in the movie, which was scripted by 6 Underground screenwriters Rhett Reese and Paul Wernick.
Thundering love for Thor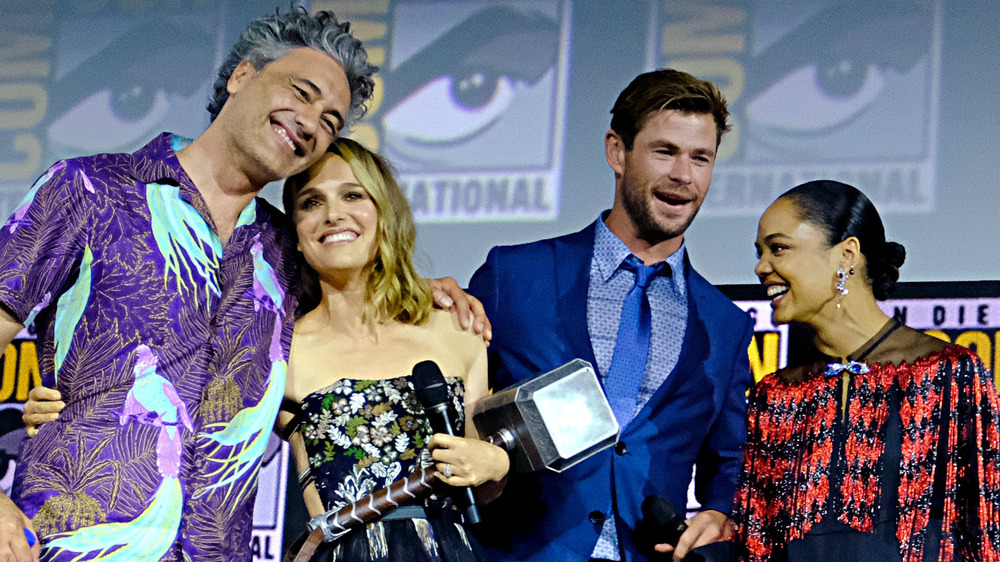 Alberto E. Rodriguez/Getty Images
Bulking up for Hulk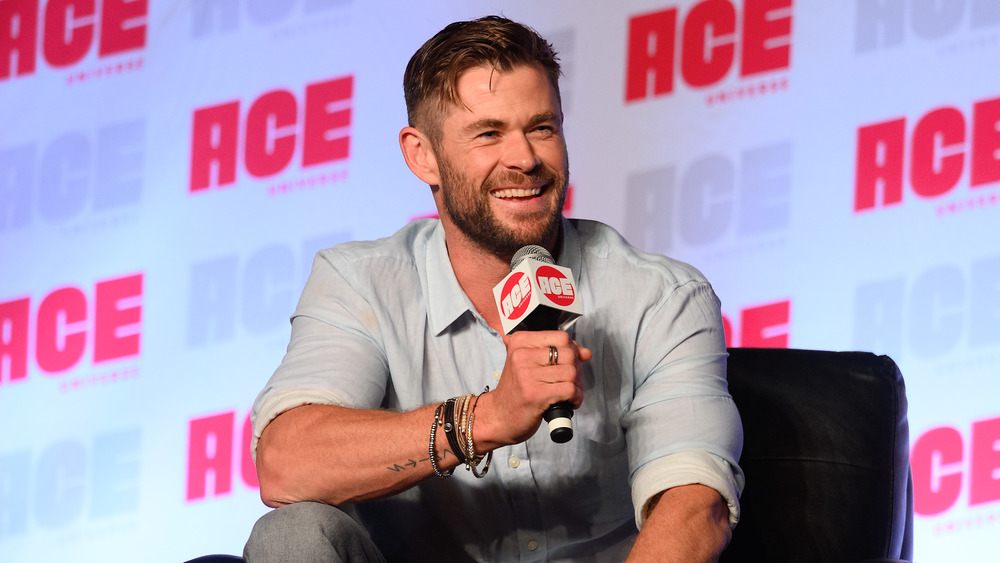 Daniel Boczarski/Getty Images
Speaking of Chris Hemsworth's muscle-building routines, the actor has also been busy preparing his body for some time inside the ring for an upcoming biopic about the iconic wrestler Terry Bollea, better known as Hulk Hogan. The Netflix film will be helmed by Joker director Todd Phillips from a script by Scott Silver, and it is expected to follow Hulk Hogan's rise from an amateur fighter in the late '70s into one of the most marketable faces in the World Wrestling Federation in the '80s.
Hemsworth teased some of the ways he has been preparing for the role in an interview with Total Film (via GamesRadar), saying, "I will have to put on more size than I ever have before, even more than I put on for Thor. There is the accent as well as the physicality and the attitude." Meanwhile, upon seeing Hemsworth's fitness photos on Instagram, Hulk Hogan himself gave him a stamp of approval in November, joking on Twitter, "He's already there! He's ready BROTHER!!! But is he good looking enough to play me?"
In addition to the Hulk Hogan biopic, Hemsworth has also added a few other projects to his upcoming work slate, including a role in Furiosa, the spin-off of George Miller's Mad Max: Fury Road, and a gig narrating a new nature special for this year's Sharkfest at National Geographic. In other words, everything's coming up Hemsworth in 2021, and we wouldn't have it any other way.