Natalie Portman Confirms Big Thor: Love And Thunder Detail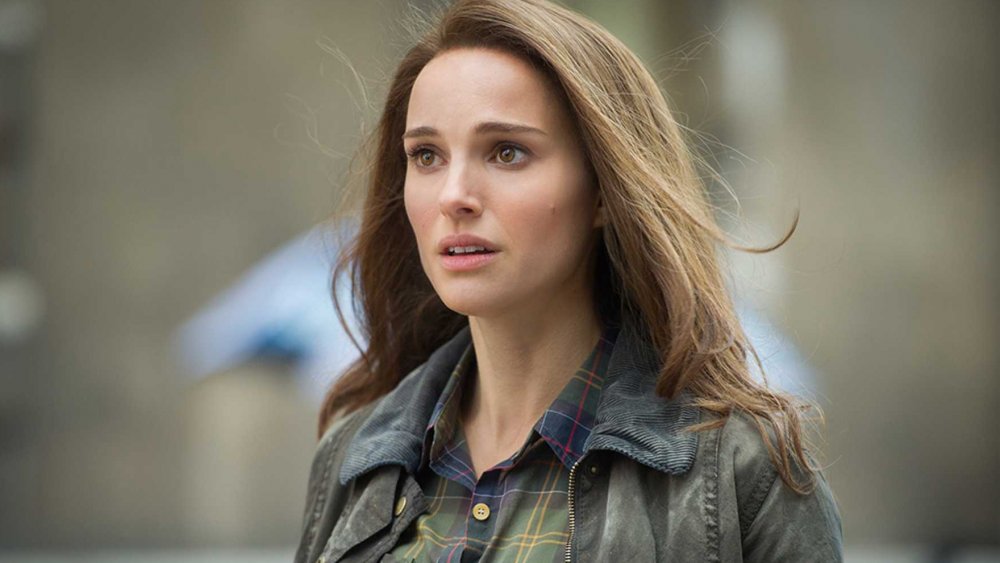 Disney/Marvel Studios
After the thrilling and colorful Thor: Ragnarok, fans of the fictional Norse God have been eagerly anticipating what director Taika Waititi has in store for his next Marvel outing, Thor: Love and Thunder. We've already learned a few tantalizing details about the film. According to Waititi himself, it will have plenty of insanity with a heaping spoonful of romance. It will also see the return of Jane Foster, played by Natalie Portman, who will be taking on the mantle of Thor herself in the new Thor installment.
That news in particular set off a wave of fan speculation about whether the movie would be incorporating the plot of the comic series Mighty Thor written by Jason Aaron, penciled by Russell Dauterman, and colored by Matthew Wilson. Now, thanks to an interview Portman gave to Yahoo, we have some confirmation that those comics will indeed be used as the basis for Thor: Love and Thunder. 
When asked for details about the upcoming movie, Portman revealed, "[I]t's based on the graphic novel of the Mighty Thor." She also confirmed that an important — and heartbreaking — plot line from that comic series will be incorporated into Thor: Love and Thunder.
What Mighty Thor tells us about Thor: Love and Thunder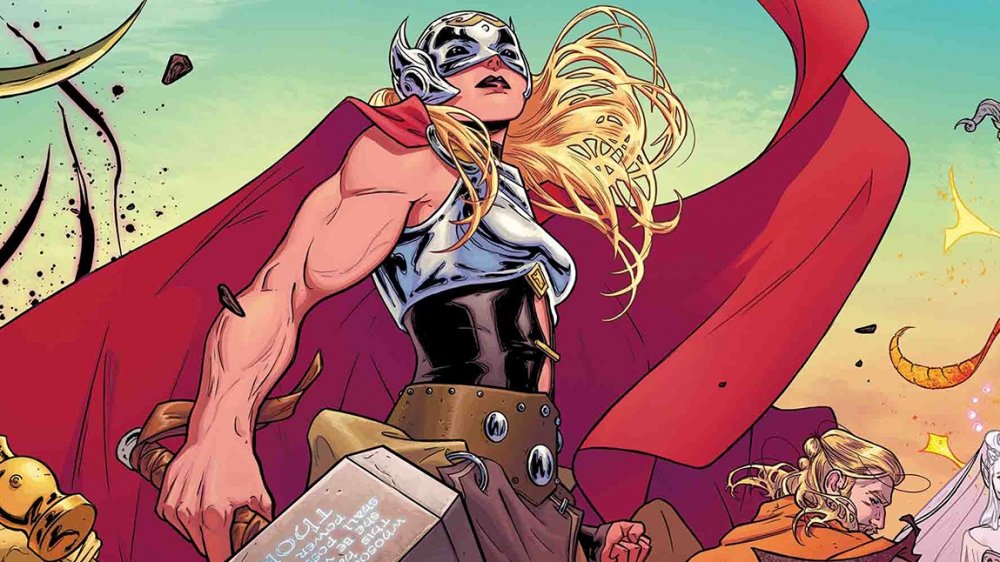 Russell Dauterman, Matthew Wilson/Marvel Comics
We've known that Jane Foster would be taking over the duties of the God(ess) of Thunder in the fourth Thor movie since the announcement was made at a panel for the upcoming film during 2019's San Diego Comic-Con. But Portman's admission that the movie will pull from the comic series Mighty Thor also gives us some more details about exactly what to expect once she picks up Mjolnir.
In that comic run, Jane is battling breast cancer when she answers the call after the former God of Thunder (played in the Marvel Cinematic Universe by Chris Hemsworth) is forced to abdicate his position. (Don't worry, he's probably not going anywhere permanently.) Jane takes to her new godly duties with aplomb, but they take a major toll on her body. The power of Thor's hammer conflicts with her chemo treatments, meaning that the longer she fights the forces of darkness, the more she puts herself at risk for succumbing to cancer.
As well as confirming Mighty Thor as an influence for Thor: Love and Thunder, Portman also alluded to Jane's cancer storyline being a part of the film. In the interview, she shared, "[Jane's] going through cancer treatment and is a superhero on the side."
There's still a lot to learn about the film, but one thing is for sure: Thor: Love and Thunder is shaping up to be a wild and emotional ride. It's currently set for release on February 11, 2022.