Thor: Love And Thunder Will Feature Yet Another Guardians Of The Galaxy Character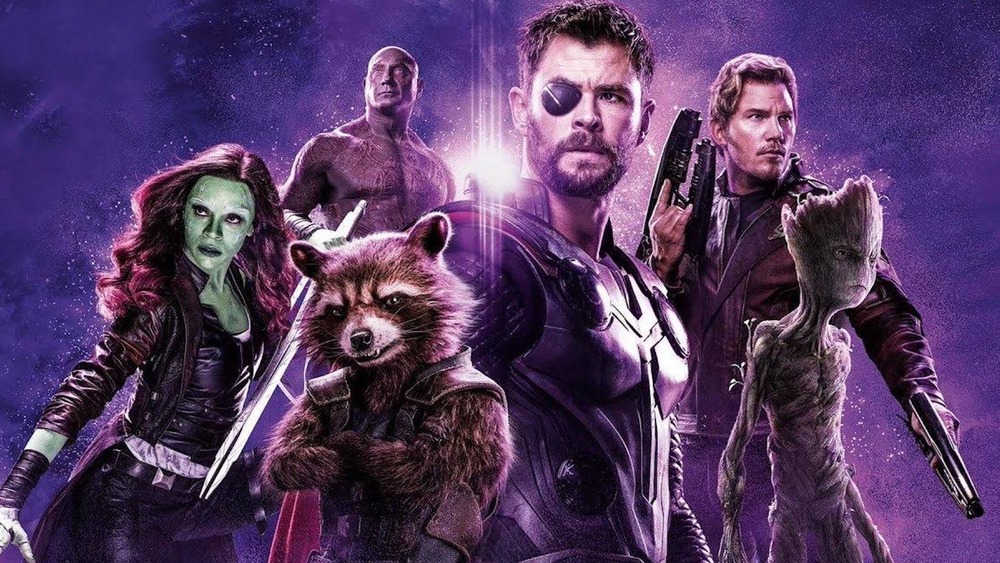 Disney/Marvel Studios
The Asguardians of the Galaxy are re-assembling, and the cast of Thor: Love and Thunder is appropriately getting bigger by the day.
If you haven't been tracking the progress of the fourth chapter in Marvel's Thor franchise, filming on Love and Thunder (which sees the return of Thor: Ragnarok helmer Taika Waititi) is officially underway in the land down under. That means much of Thor 4's cast and crew are currently in Sydney either shooting scenes for the film or quarantining ahead of joining the production.
While fans have long known that Chris Hemsworth, Natalie Portman, and Tessa Thompson would be in town for Thor 4, the rumored inclusion of Marvel Cinematic Universe faves the Guardians of the Galaxy has largely gone unconfirmed — even if many assumed Star-Lord and company would turn up, since the Thor was last seen jetting off into the unknown alongside them. Per Digital Spy, the Guardians' Thor 4 appearance was recently confirmed by Star-Lord himself (Chris Pratt) in an Instagram chat with Spider-Man star Tom Holland. 
Seems another Guardians star has now confirmed a Thor: Love and Thunder appearance, with Digital Spy reporting that Karen Gillan (Nebula) hinted at her own participation during a brief but telling interaction with a fan. It all started when said fan questioned whether or not Gillan was wearing a wig in one of her posts. Gillan responded stating, "I'm not, this is the REAL DEAL. This is my hair. I cut it the other day in preparation for Nebula, so that we don't have to get so much hair into the bald cap because I have so much hair, it's unbelievable. It's just so thick."
With Guardians of the Galaxy Vol. 3 not scheduled to shoot until later this year, it's a safe bet that Gillan's "preparation" is instead for a role in Thor: Love and Thunder.
Karen Gillan is already in Australia and prepping to shoot her Thor: Love and Thunder scenes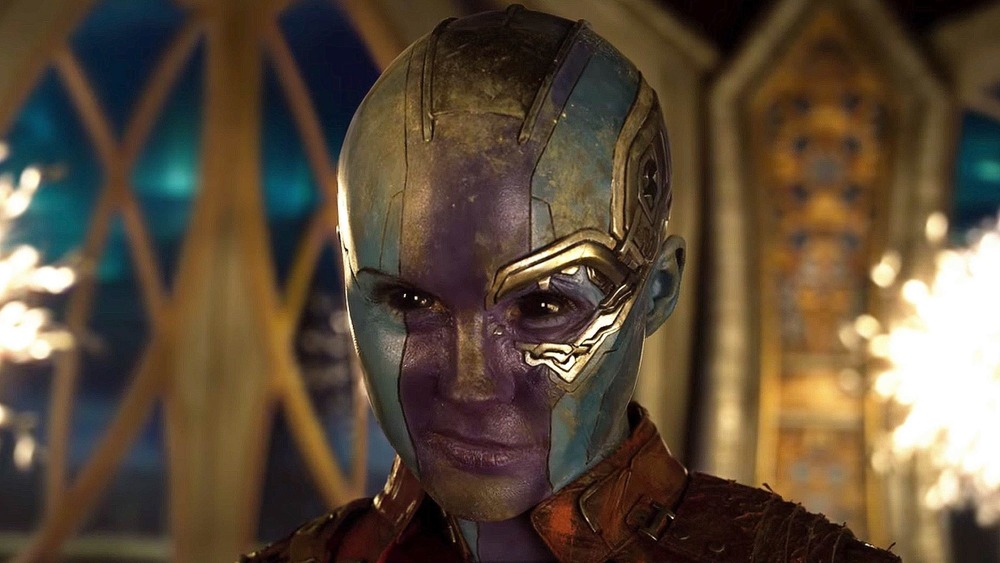 Disney/Marvel Studios
Even as the Guardians' involvement in Love and Thunder remains uncertain, it's now clear the gang may play a much bigger part in Thor's upcoming adventure than originally believed.
Whatever the case, Thor's continued involvement with the Guardians is beyond good news as their teaming was one of the most delightfully unexpected twists in Avengers: Infinity War and Endgame. And while we're all primed for some of that vintage back-and-forth between Pratt and Hemsworth, it's safe to say many a Marvel die-hard is just as eager to see what's in store for Gillan's Nebula.
After first appearing as a villain with a serious grudge against her adoptive sister Gamora (Zoe Saldana) in 2014's Guardians of the Galaxy, Gillan's Nebula has gone on to become one of the more complex characters in the MCU. These days, she's actually more of a hero, having bonded in unexpected ways with Gamora while figuring out how to take down their big, bad Papa Thanos (Josh Brolin). Of course, that endeavor changed things dramatically for both of them, with the head-spinning events of Infinity War and Endgame having altered trajectories for each of them in truly fascinating ways.
Odds are, we'll have to wait until Guardians of the Galaxy Vol. 3 drops to fully grasp where Nebula's story is going, but until then it's gonna be great to see Gillan trading barbs with the God of Thunder in Thor 4. 
As it happens, Gillan may get to work in full Nebula regalia sooner than we think, with Digital Spy claiming the actor teased her arrival on location via a recent Instagram post stating, "Hello, Sydney!!!!" With the Guardians re-assembling in Sydney and Thor: Love and Thunder starting to take shape, the film's May 2022 premiere cannot get here fast enough.