Thor: Love And Thunder Set Pics Feature A Guardians Reunion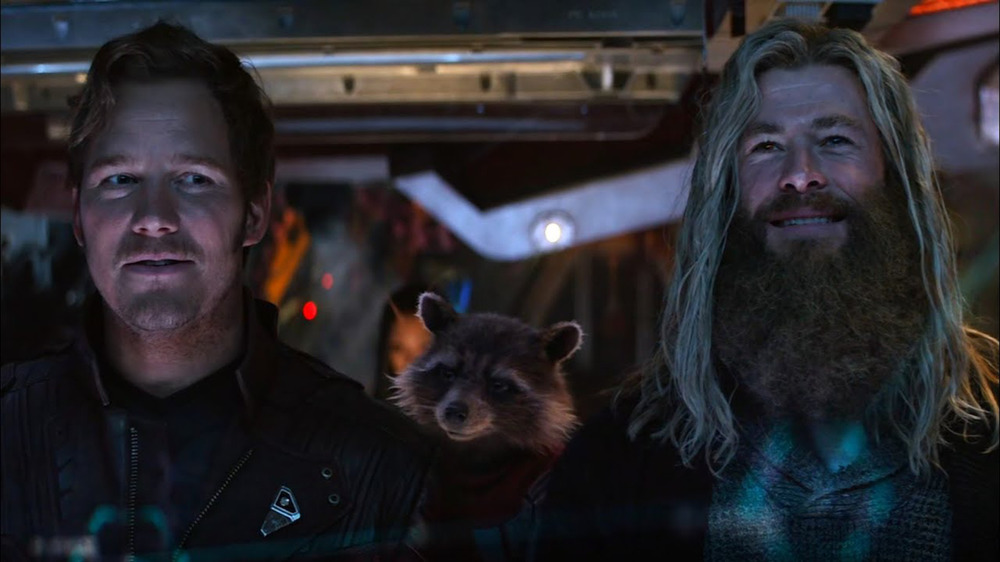 Marvel Studios
The next Thor movie has started filming, and some familiar faces from the Marvel Cinematic Universe have been spotted on set.
The Geek History Podcast on Twitter revealed some on-set pictures from Taika Waititi's forthcoming Thor film, Love and Thunder, and some of the infamous Guardians of the Galaxy, who teamed up with the God of Thunder in previous MCU films, can be clearly spotted alongside Chris Hemsworth's Thor.
In the photos, you can spot Hemsworth as Thor alongside Chris Pratt as Peter "Star-Lord" Quill, Karen Gillan as the once-evil part-android Nebula, and even Sean Gunn as the ravager, Kraglin Obfonteri, who was once the second-in-command to Yondu (Michael Rooker). Beyond that, Thor is wearing an outfit that looks suspiciously like the outfit worn by Thunderstrike, an important character in the original Thor comics.
This doesn't come as a huge surprise, considering that 2019's Avengers: Endgame concluded with Thor joining the Guardians and leaving his home kingdom of Asgard under the rule of his right hand woman Valkyrie (Tessa Thompson). In time since Endgame was released, fans have waited for confirmation that the rest of the Guardians of the Galaxy gang would pop up in Thor: Love and Thunder — so check out these photos that guarantee we'll see at least some of the Guardians in the next Thor movie.
Here's what we know so far about Thor: Love and Thunder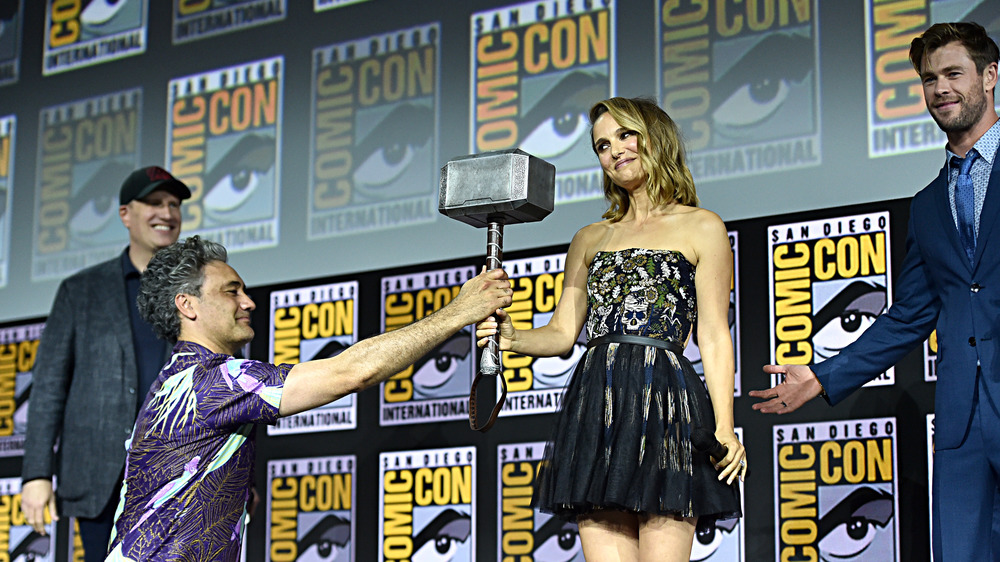 Alberto E. Rodriguez/Getty Images
As far as Love and Thunder is concerned, not only do we know for sure that several of the Guardians will return, but we know that Hemsworth, Thompson, and original Thor leading lady Natalie Portman will all return. After the first two Thor movies, Thor and Thor: The Dark World, were released in 2011 and 2013, the series lay dormant until Waititi took the reigns for 2017's Thor: Ragnarok, breathing new life into the Asgardian hero's standalone story.
Love and Thunder, so far, has promised to mark a new era of the MCU, by giving Portman a hugely expanded role when her character, Jane Foster, is set to wield Thor's hammer and Valkyrie will become the franchise's first LGBTQ+ superhero. After numerous delays due to the COVID-19 pandemic, Love and Thunder is finally filming in Australia, so fans will hopefully get to see what surprises the film has in store before too long.
As of this writing, Thor: Love and Thunder is set for release on February 11, 2022.