How One Of Ralph Macchio's Favorite Karate Kid Scenes Influenced Cobra Kai's Daniel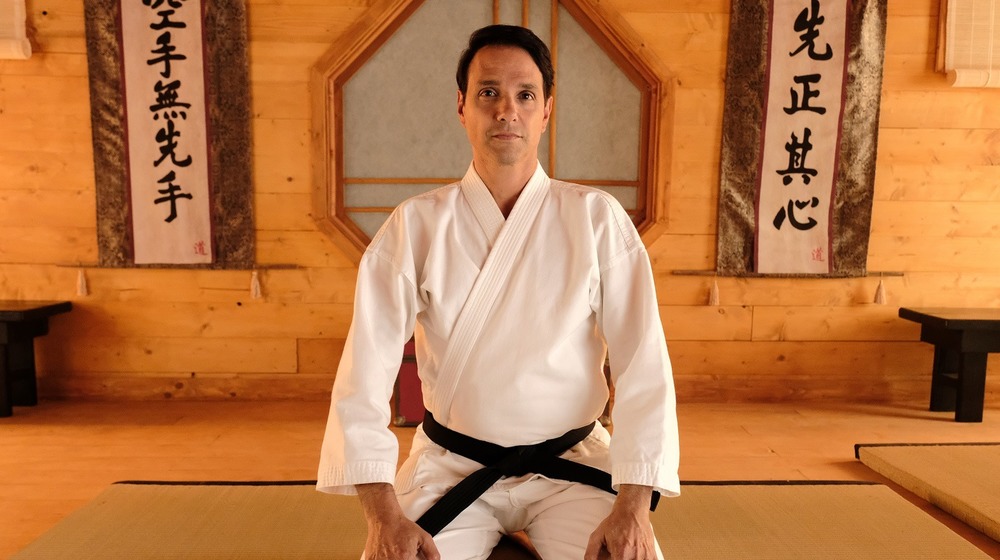 Netflix
Though Mr. Miyagi (Pat Morita) is no longer around in Cobra Kai, the late, great sensei's legacy looms large over the show, particularly when it comes to how Daniel LaRusso (Ralph Macchio) approaches both fatherhood and his teachings at Miyagi-Do. Long after the events of The Karate Kid films, Daniel still lives by his former mentor's words and tries to impart his wisdom upon a new generation of his own students.
For Daniel, Mr. Miyagi was more than just an instructor; he was also a second father to him, and their relationship has been strongly paralleled in Cobra Kai, as Daniel takes great care to introduce his daughter Samantha (Mary Mouser) to the principles of Miyagi-Do and takes Robby Keene (Tanner Buchanan) under his wing, training him both in and outside of the dojo. Father-son dynamics are also a major element of Johnny Lawrence's (William Zabka) journey in Cobra Kai, as he compensates for his strained relationship with his biological son Robby by mentoring Miguel Diaz (Xolo Maridueña) and also reckons with his own influential sensei, John Kreese (Martin Kove).
It is no accident that these parent-child structures are as central to the drama in Cobra Kai as they were in The Karate Kid, and it hearkens back to one of Ralph Macchio's favorite moments in the entire series.
This is the movie moment that stands out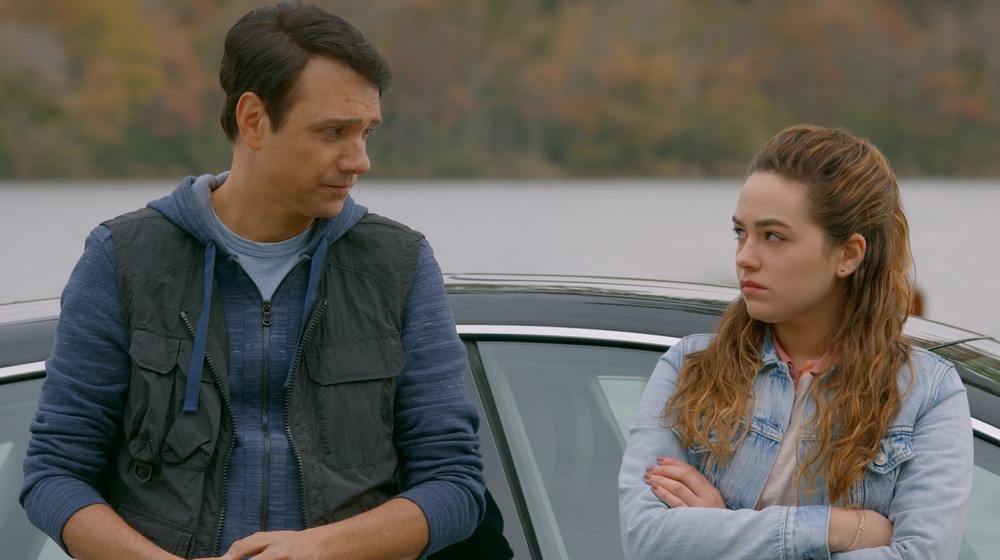 Netflix
In a recent interview with Esquire, Macchio talked about how Daniel and Johnny's parenting issues in Cobra Kai directly relate to the original Karate Kid series, saying, "The father figure was always ingrained in the original Karate Kid. And Cobra Kai is that. You have a guy who has a family that's together, and you have another guy who is trying to put his family together."
William Zabka added that the fact that both he and Macchio are now raising children in their own lives also factors into their characters' development, saying, "The paternal part of growing up and getting some years on you stretches your heart. That plays into the show."
When asked about a specific scene in The Karate Kid II in which Mr. Miyagi's father passes away, and Daniel comforts him by talking about his own father's death, Macchio said it was "one of [his] favorite scenes of the trilogy" and speaks to the beauty of the entire series. "Anytime you ground that connection of having that father figure in your life for a boy growing up is so important," Macchio said.
It appears that in season 3, Daniel will continue to honor his memory of Mr. Miyagi by returning to his former home in Okinawa, Japan, and fans can probably Mr. Miyagi's impact on Daniel to be an essential element of his character development for however the streaming series lasts.
Cobra Kai season 3 premieres on Netflix on Friday, January 1.