How Cobra Kai Season 3 Will Change Everything You Know About Mr. Miyagi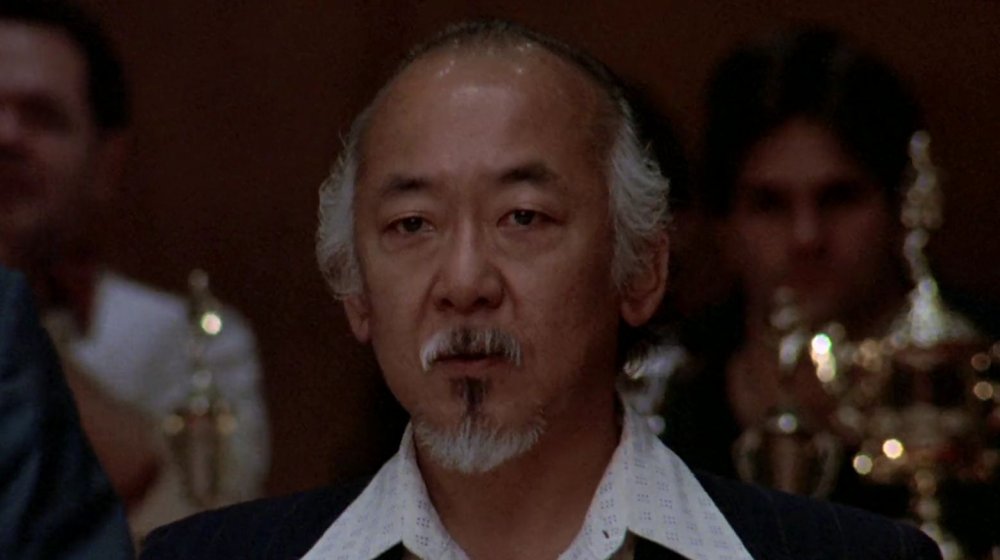 Columbia Pictures
Since Cobra Kai made the jump from YouTube to Netflix, Karate Kid fans haven't been able to get enough of the sequel series. The show follows the continued rivalry between Daniel LaRusso (Ralph Macchio) and Johnny Lawrence (William Zabka) as they teach karate to the next generation of kids. Sadly, due to the death of actor Pat Morita in 2005, Daniel's beloved sensei Mr. Miyagi can't physically appear in the series, but the memory of his lifelong friendship with the now adult Daniel has been threaded throughout the series. 
You should brace yourself, though, because Cobra Kai's third season will change your perception of Mr. Miyagi forever.
Netflix's teaser for season 3 focuses heavily on Daniel and Mr. Miyagi's bond, and hints that there are things Daniel doesn't know about his mentor. Macchio backed up that assertion in an interview with Conan O'Brien, in which he revealed that part of the season, set to premiere on Netflix in 2021, was filmed in Okinawa, Japan. The actor told O'Brien that season 3, "dives into the origin of Miyagi-Do Karate, and we learn a little bit about some secrets ... past history that is new to the audience and to LaRusso, my character."
What those secrets are remains to be seen, but if the first two seasons of Cobra Kai are any indication, viewers can expect everything they know about the sensei to be upended.
Mr. Miyagi may not have been as nonviolent as he led Daniel to believe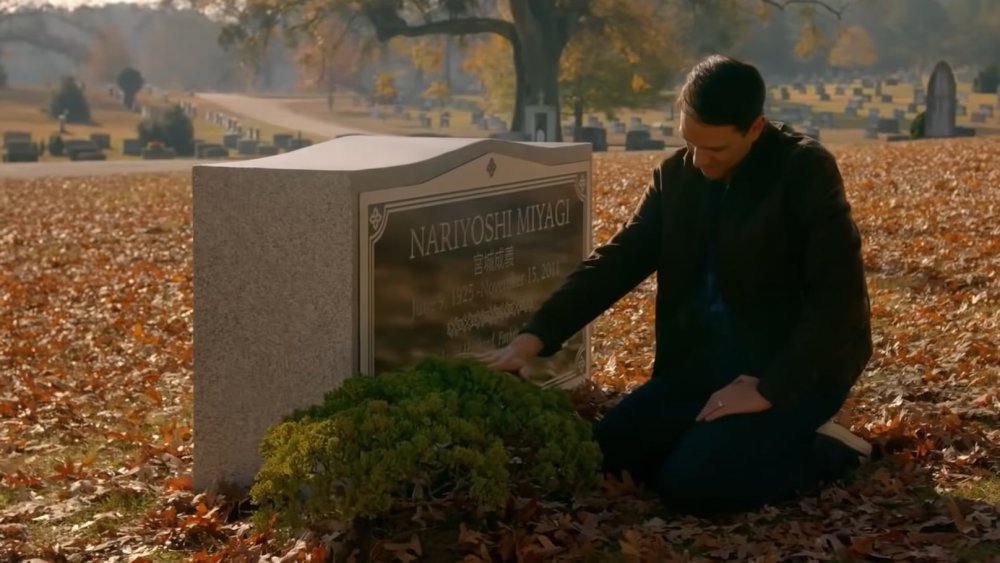 Netflix
In the first teaser for season 3, Daniel says, "Mr. Miyagi treated me like a son, he wouldn't keep any secrets from me." Someone off-camera responds, "Are you sure about that?" Tellingly, we then see someone bring down what appears to be a sai near Daniel's head.
When he took Daniel on as a student, Mr. Miyagi insisted that karate should only be used for self-defense. Additionally, the sensei was always depicted as a calm, wise adult with all the answers. Since Cobra Kai delights in re-framing all of the small details that the franchise previously told fans, right down to the assertion that Johnny is an irredeemable villain, it only makes sense that Mr. Miyagi wasn't always the perfect mentor and teacher that Daniel believes him to be.
If Cobra Kai has a mission statement, it's that people are rarely ever entirely good or bad. Most people exist in the gray zone, and that presumably includes Mr. Miyagi. If Daniel is going to continue to grow as a mentor to his own students, then his journey into his teacher's past will be essential. Whether he discovers that Mr. Miyagi didn't always believe that karate should be a nonviolent practice, or something even more shocking, the revelation will no doubt serve as a reminder that even our heroes are fallible.