Small Details You Missed In The Official Cobra Kai Season 3 Trailer
There's a lot to look forward to in 2021, including a new season of Cobra Kai. The third season of the hit action-drama — its first as a Netflix Original — is drop-kicking its way onto the streaming service in January, and the first trailer for the series' return promises a lot of exciting showdowns ahead.
In Cobra Kai season 3, the students and senseis of Cobra Kai and Miyagi-Do will all face the fallout of the high school melee, which left Miguel Diaz (Xolo Maridueña) in the hospital. As John Kreese (Martin Kove) exerts his iron-fist control over the Cobra Kai dojo, Johnny Lawrence (William Zabka) will seek redemption by helping Miguel, and Daniel LaRusso (Ralph Macchio) will confront a part of his past while helping his daughter Samantha (Mary Mouser) deal with the issues of her present. Daniel and Johnny may also become unlikely allies in an effort to redeem their own children from the consequences of their own long-standing feud.
There are a lot of great details about Cobra Kai season 3 stuffed into Netflix's first trailer for the new season, so let's take a look at some of the smaller things we noticed.
Cobra Kai is officially under new management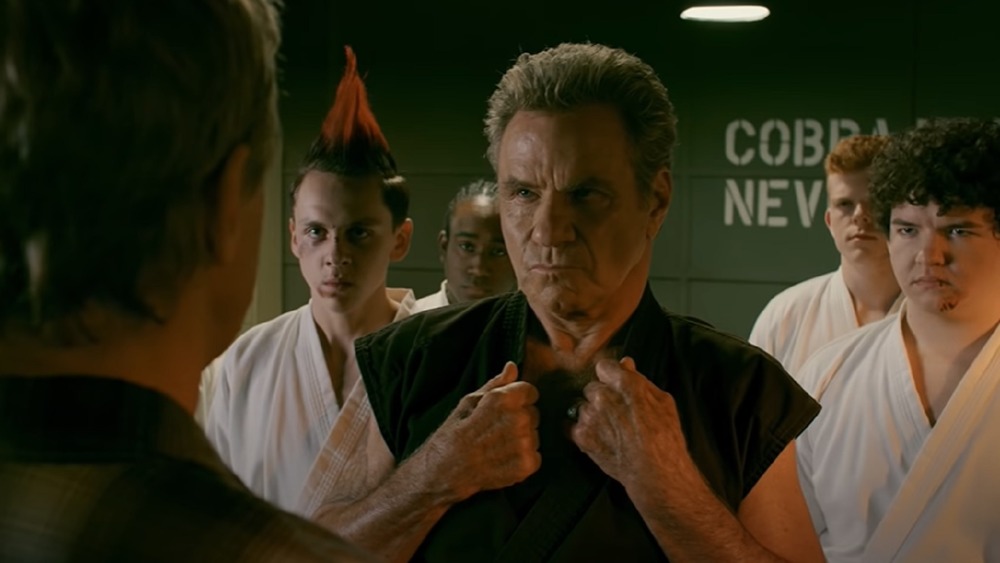 Netflix
After Kreese staged his hostile takeover of Johnny's dojo in Cobra Kai's season 2 finale, fans might have expected Johnny to fight his former sensei for the right to run his own karate school. However, Johnny makes it clear in the trailer that he isn't going to force anyone's hand, telling Kreese, "You want Cobra Kai? It's yours."
Perhaps Johnny's reluctance to try to regain control of the dojo is owed to him feeling like he has "failed" as a teacher – or it could be the disappointment one of his students expresses about his entire ethos. Hawk (Jacob Bertrand), who now appears to be fully committed to Kreese's "no mercy" approach to training, gives Johnny a piece of his mind, saying, "The truth is, you got soft and we paid the price." Hawk is clearly referring to the fact that Miguel showed restraint against Robby Keene (Tanner Buchanan) during their brawl, and Miguel was kicked off the second-story ledge as a result of that decision. Rather than spending all his time warring with Keene over Cobra Kai, though, Johnny is obviously ready to devote his energy to a more important battle.
Johnny is going to be Miguel's sensei in another way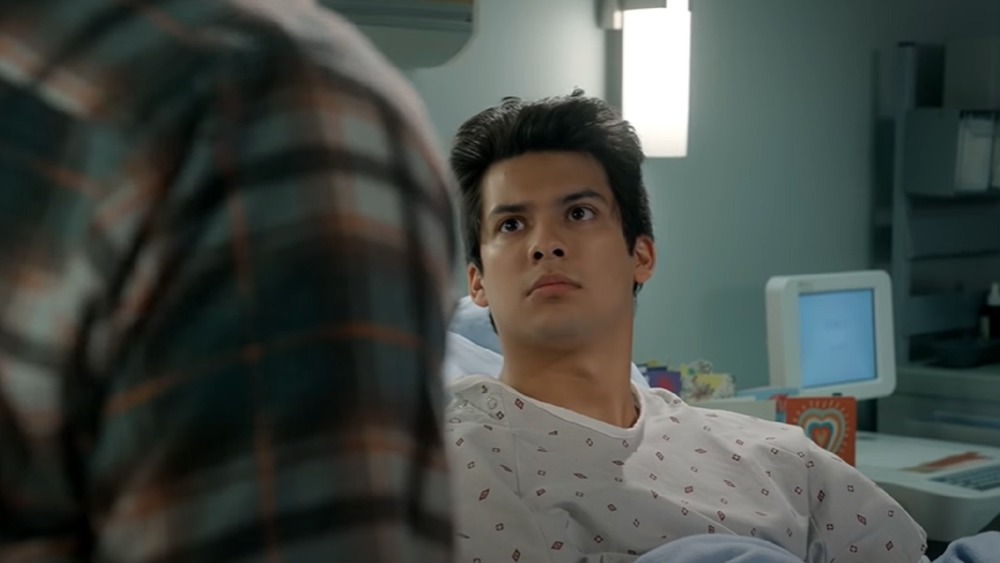 Netflix
The trailer for Cobra Kai season 3 reveals that Miguel will indeed survive his injuries from his big fall, but he will not emerge unscathed. Shots of him using mobility assistance devices like a wheelchair and a walking harness indicate Miguel may not be able to walk as a result of a neck injury, but Johnny appears ready and willing to train him once again. When Miguel begins to say that he "might never be able to [walk]," Johnny shuts down his pessimism, insisting, "'Never,' 'can't' — those are just words. They're meaningless."
Johnny's tutelage of Miguel won't be easy, however, as we see Miguel fall from his hospital bed after a stirring speech from Johnny, in which he insists, "You're not a kid anymore. The world isn't just going to hand it to you. You want something? You're going to have to crawl across the floor. Use your damn teeth if you have to." As difficult as Miguel's recovery may be for them both, though, Johnny is obviously prepared to put in the work. He tells him, "I'm always going to be right here next to you. I will always be your teacher."
Kreese will face an unlikely nemesis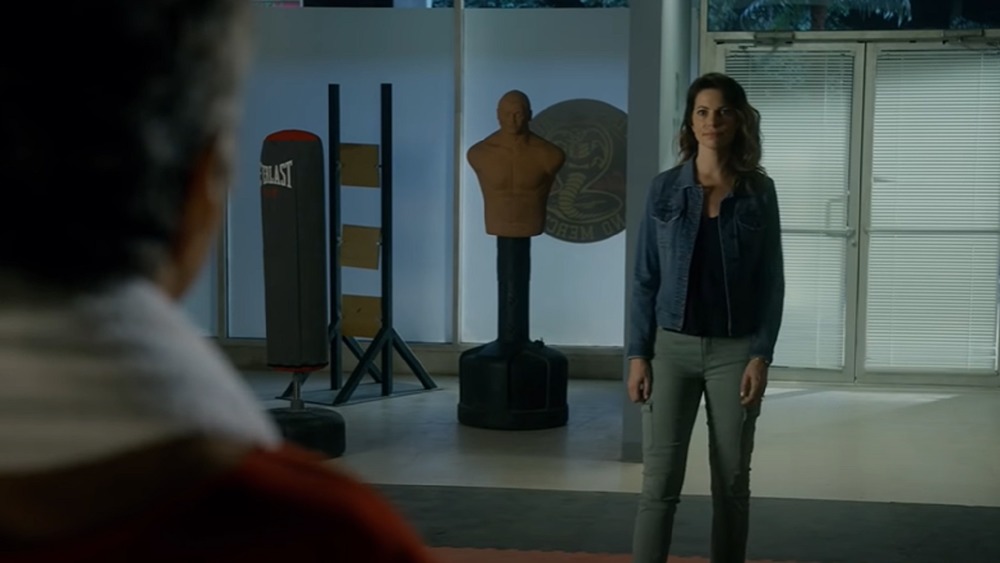 Netflix
From the looks of the wall art that can be found around Cobra Kai in the trailer — including a menacing "fear does not exist in this dojo" sign — Kreese will waste no time in spelling out his more nefarious objective in running the place. In a shudder-inducing speech to his students, he rejects the idea that his training should include concepts of morality, saying, "Your enemies think they're the hero and you're the villain. There is no good. There is no bad. Only weak or strong."
While Johnny has given up on his fight with Kreese, it looks like the sinister sensei will have some unlikely nemeses in season 3. Daniel takes a stroll into the dojo with something to say to Kreese, but his wife Amanda (Courtney Henggeler) takes an even more aggressive approach. In one key shot from the trailer, we see Amanda sauntering into the dojo to confront Kreese, and then later slapping him across the face. Talk about striking first!
Kreese may also make an unlikely ally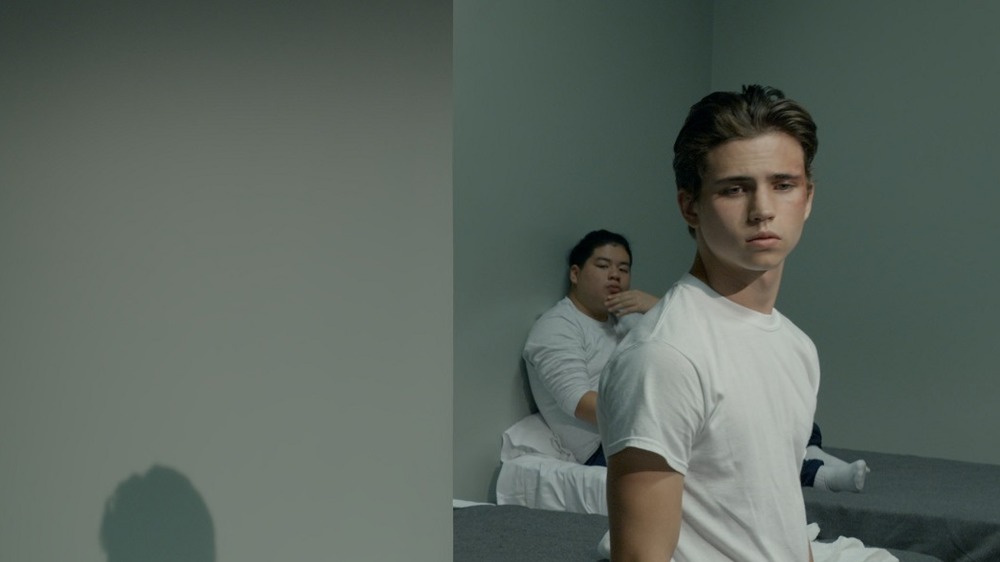 Netflix
It appears that Robby is going to be in for a world of pain when he serves his time in juvenile detention for his attack on Miguel. Sprinkled throughout the Cobra Kai season 3 trailer are several shots of him in the youth jail, being confronted by a group of fellow inmates. The many bruises on Robby's anguished face indicate that his Miyagi-Do training will not always protect him against his aggressors.
However, we also see that Robby is potentially making a friend on the inside; a quick shot of him receiving new company shows none other than John Kreese himself lurking in the visitation room. Whether Robby is ready to turn his back on his father and his former sensei in favor of Kreese's ruthless agenda remains to be seen, but it looks like Kreese is at least going to try to recruit Robby during his darkest hour.
Teamwork makes the dream work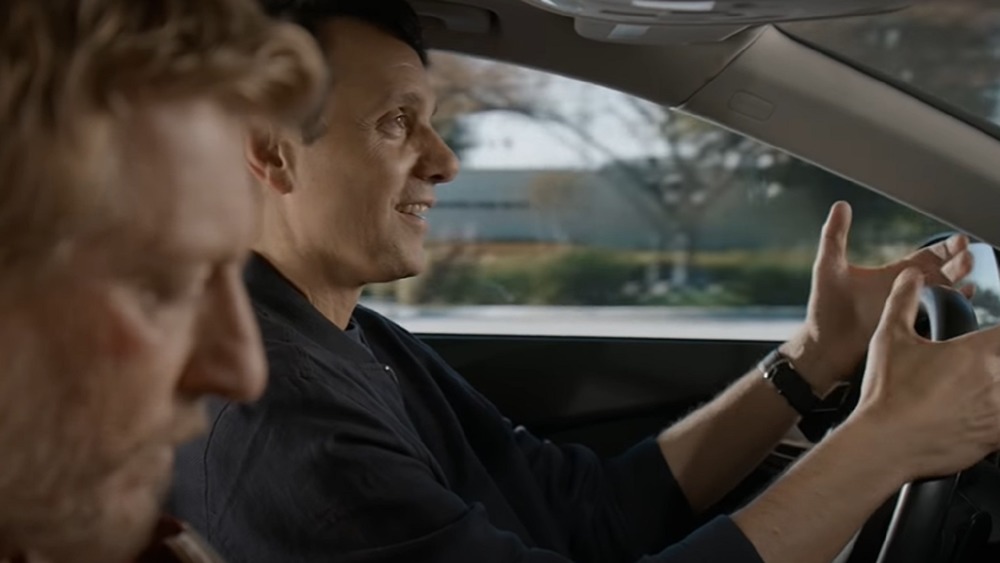 Netflix
The trailer for Cobra Kai season 3 reveals that Daniel is going to offer an olive branch to Johnny in hopes that they might be able to get their kids out of the mess their rivalry started. "The whole reason these kids got into trouble is because of us," Daniel says. "We can't let them suffer because of our issues. The only way to end this is by working together. So, what do you say?"
Judging by the shots of Daniel and Johnny roundhouse-kicking a few random folks in a car garage, that offer will be accepted. Amanda even teases the two about their newfound alliance in a speakerphone conversation, joking, "What are you, Tango and Cash?" 
As much as Daniel and Johnny may be willing to set aside their differences, though, it seems their students will still be duking it out with one another like nothing ever changed.
The war has just begun for these two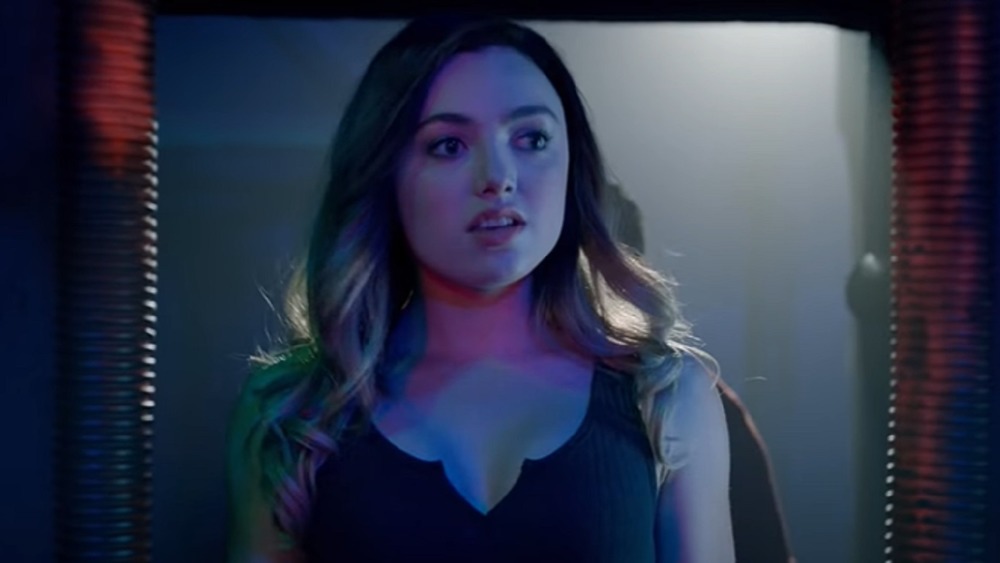 Netflix
As badly as their last battle ended, the students of Cobra Kai and Miyagi-Do aren't done fighting just yet. In the season 3 trailer, we see Demetri (Gianni Decenzo) going after his former bestie-turned-nemesis Hawk, tripping him up on the soccer field at their high school. Given Hawk's preference for ultra-aggression, there's no doubt that move will elicit a response.
Meanwhile, Samantha isn't done dealing with her fiery foe Tory (Peyton List). As Sam struggles with a question over whether the kids of Miyagi-Do are really "the good guys" like she thought, Tory stalks into Samantha's scene twice, and her expression indicates that she's more than ready to settle certain scores between them. The moment with Tory silently sauntering up to Samantha at Miyagi-Do is particularly intimidating. The good news for Samantha, though, is that it appears her father won't abandon the cause of preparing her for such a fight — Daniel and Samantha are shown engaging in some one-on-one training in his dojo, just like old times.
Daniel will experience a blast from the past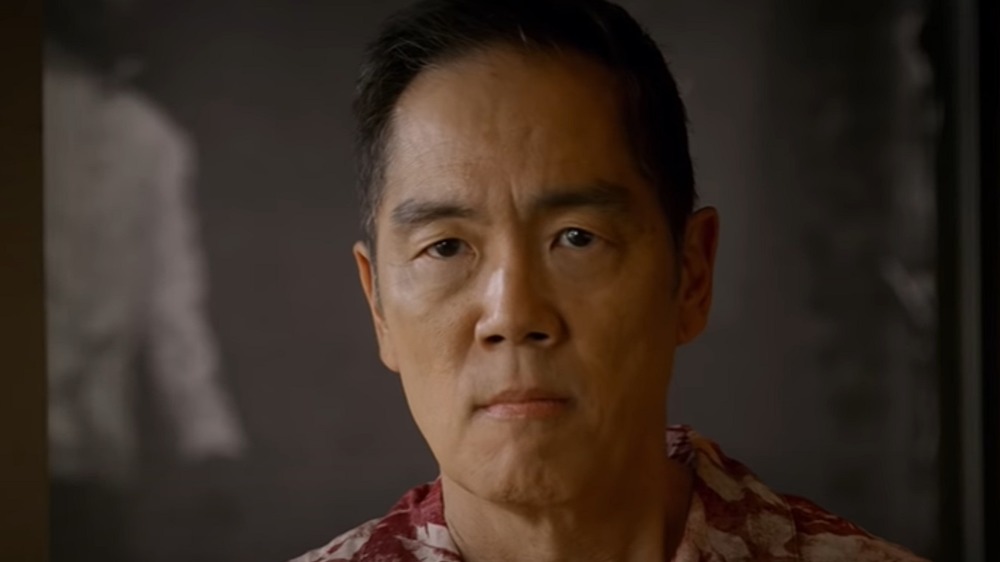 Netflix
Cobra Kai season 3 is expected to follow Daniel on a return to Okinawa, Japan, the childhood home of Mr. Miyagi (Pat Morita) that Daniel visited and faced some new foes in during The Karate Kid Part II. In the trailer for Cobra Kai's third season, we see that not one but two familiar faces will be a part of that journey.
The trailer includes a very brief look at the return of Daniel's former love interest Kumiko (Tamlyn Tomita), the dancer who was also a niece of Mr. Miyaki's former girlfriend in Okinawa. While Kumiko is all smiles in the trailer, Daniel's former rival from the film, Chozen (Yuji Okumoto), has a much more stern expression when he arrives. After Chozen challenges Daniel to "find out" just how much Mr. Miyagi taught him, the two are shown hitting the mat for a rematch that is decades in the making.
Mark your calendars for Cobra Kai season 3 to hit Netflix on January 8, 2021.