The Ralph Macchio Easter Egg You Definitely Missed In Cobra Kai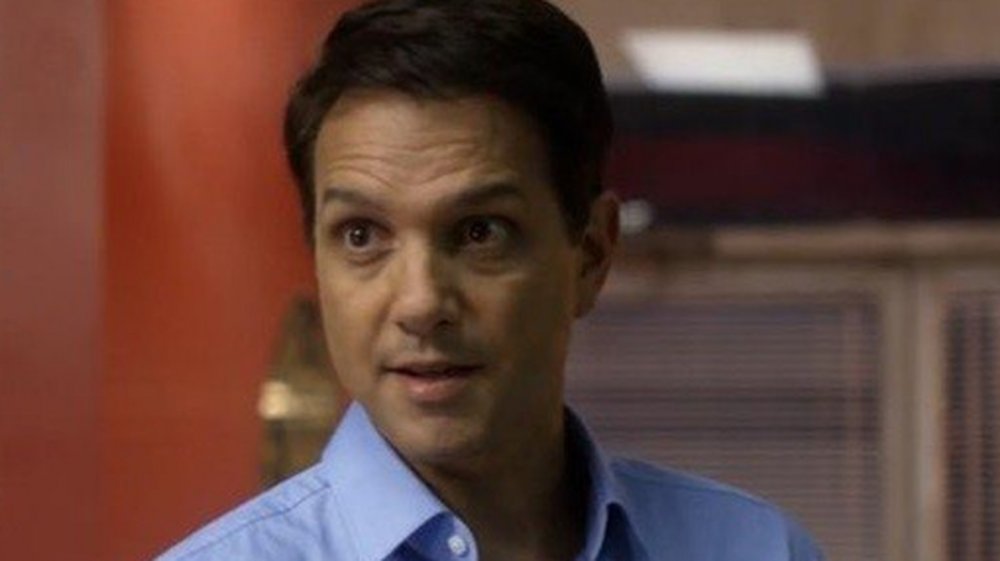 Netflix
As a solid story and stunning visuals can be for a movie, at the end of the day, a film production is nothing without its actors. In the case of 1984's The Karate Kid, the casting list is especially packed, including now-famous names like Pat Morita as Mr. Miyagi and Elisabeth Shue as Ali Mills. However, the undisputed cornerstone of the film is Ralph Macchio, who signed on as the lead — Miyagi's star pupil, Daniel LaRusso. His performance was vital to The Karate Kid's success and ensured his place in pop culture for decades to come.
Macchio took part in the original three Karate Kid movies before retiring Daniel for the better part of two decades. In 2018, he triumphantly returned to the role that put him on the map for Cobra Kai, where he continues to tell the petty, adult Daniel's story to this day. Of course, Macchio isn't a one-trick pony; he tried out a variety of different acting parts over the years to fill out his filmography. In keeping with its well-documented history of '80s Easter eggs, Cobra Kai made sure to give a nod to one of his other notable works from the decade in so subtle a manner that it likely flew under your radar.
Cobra Kai calls back to Macchio's performance in The Outsiders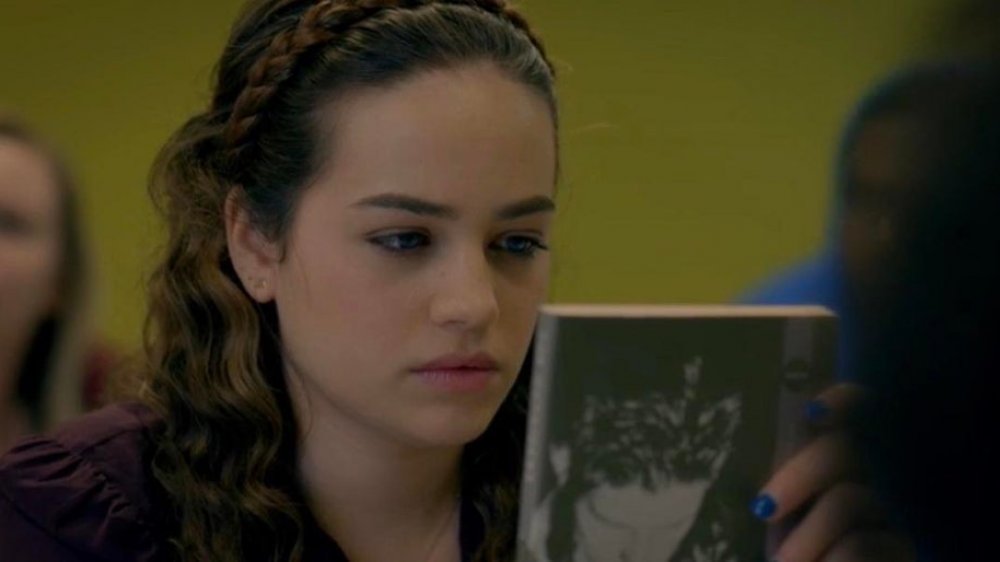 Netflix
Upon rewatching Cobra Kai, one fan recently took to Reddit to share a very niche Easter egg hidden at the end of the show's second season that they recently uncovered. In the episode entitled "No Mercy," Daniel's daughter Sam (Mary Mouser) is shown holding a copy of S.E. Hinton's 1967 novel The Outsiders. As it is, this isn't really a groundbreaking discovery, since most school-aged kids are required to read the classic novel at one point or another. However, there is a much deeper meaning behind it, connecting it to Ralph Macchio's pre-Karate Kid acting work.
Back in 1983, roughly a year prior to The Karate Kid's theatrical premiere, Ralph Macchio took on a leading role in Francis Ford Coppola's big-screen adaptation of The Outsiders. He played the hot-headed greaser Johnny Cade to perfection, bringing all of the attitude and swagger readers necessary to bring the character into live-action for the first time. Cobra Kai's recollection of his biggest role before becoming known worldwide as Daniel LaRusso is a reminder that, before Macchio crane-kicked his way into cinematic history, he had to start somewhere. That somewhere just so happened to require him to don a denim jacket and grease his hair.