What Cobra Kai Fans Think About Robby's Guilt In Season 2's Finale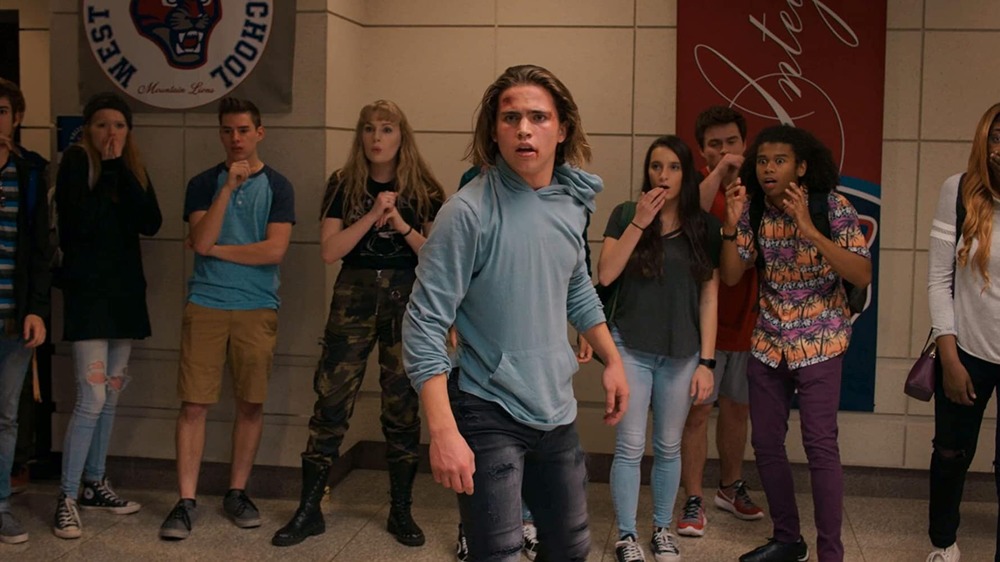 Contains spoilers for Cobra Kai season 2.
Fans who start watching Netflix's Cobra Kai for its cool, 1980s-style The Karate Kid nostalgia get just that to their heart's content, but the martial arts comedy-drama has also developed into a surprisingly mature and thoughtful take on concepts like regret and generational trauma. It looks like the upcoming season 3 will deliver quite a lot on that particular front, thanks to the dramatic ending of Cobra Kai season 2. "No Mercy" showed the series' perma-conflicted Robby Keene (Tanner Buchanan) accidentally and dramatically break bad when he kicked his nemesis, Johnny Lawrence's (William Zabka) star student Miguel Diaz (Xolo Maridueña), off a balcony, grievously injuring the Cobra Kai warrior. 
Robby's decision to attack Miguel was all the more dramatic because Miguel had already won their epic battle, but ultimately chose to embrace his sensei's — and Robby's father's — advice by showing his opponent mercy. Still, some viewers feel that while Robby did deliver the devastating and uncalled-for final attack, he might not be quite as guilty of the outcome as one would expect. 
Here's what Cobra Kai fans think about Robby's guilt in season 2's finale.
Some fans think it's understandable that Robby didn't accept Miguel's mercy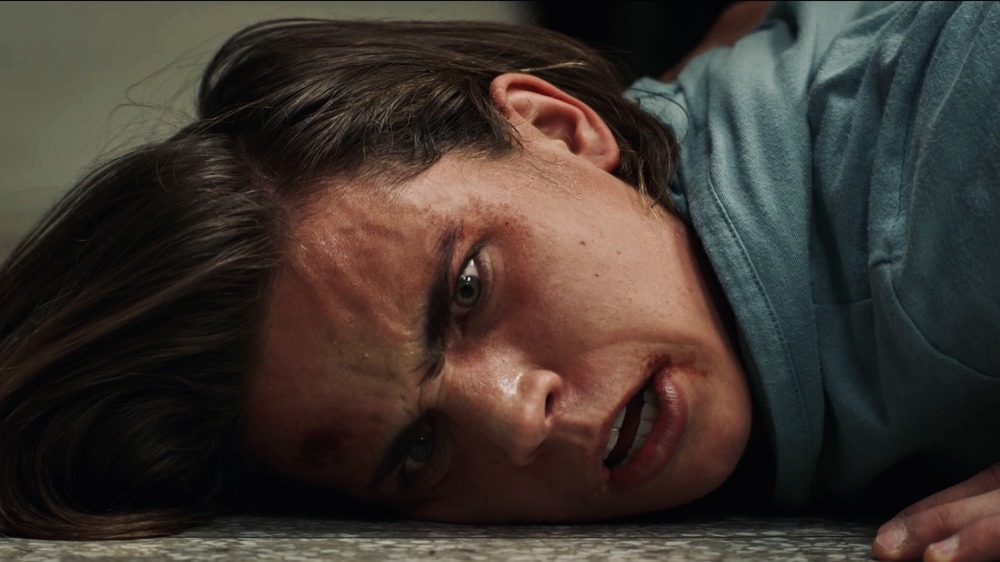 In a Reddit discussion about Robby's actions, user joveezus admits that the Miyagi-do hotshot's final attack was a mistake, though Robby's horrified face clearly shows he didn't intend to hurt Miguel as badly as he did. However, they also argue that Robby isn't really to blame for not accepting Miguel's show of mercy. "Miguel showed mercy at the wrong time," they write, noting that it's pretty weird for Miguel to suddenly go on mercy mode after all the terrible things he has done to Robby in the series. 
After all, they point out, Miguel physically intimidates Robby right from the start, and later cheats in the All Valley tournament final by tugging on Robby's injured arm. He also started the fateful fight by attacking Robby, who was merely trying to break up the fight between Tory and Sam. The fight also takes place after Robby learns Miguel has kissed Sam — and Miguel isn't shy rubbing the fact that Johnny is his sensei on Robby's face during the battle. "Then you expect Robby to remain calm after all of that?" joveezus asks. "He definitely made a mistake by pushing Miguel off the ledge, but I highly doubt he intended to take it that far as he looked surprised himself when Miguel fell. I respect Robby's character for being patient with Miguel that long."
Others agree with the sentiment. As user Jesh3023 puts it, "Robby gets too much flak I think," pointing out that Miguel has often been the antagonistic party between the two. 
Still others, though, side with Miguel, such as Media-Time: "There is NO EXCUSE for throwing somebody off of a staircase and potentially killing them. Especially when he gave you mercy."
Still, regardless of intentions and motivations, the ending of the fight guaranteed that Robby will start Cobra Kai season 3 in a pretty bad place. Hopefully, redemption and peace of mind are on the horizon.