Will Cobra Kai Season 3 Release Early As A Surprise To Fans?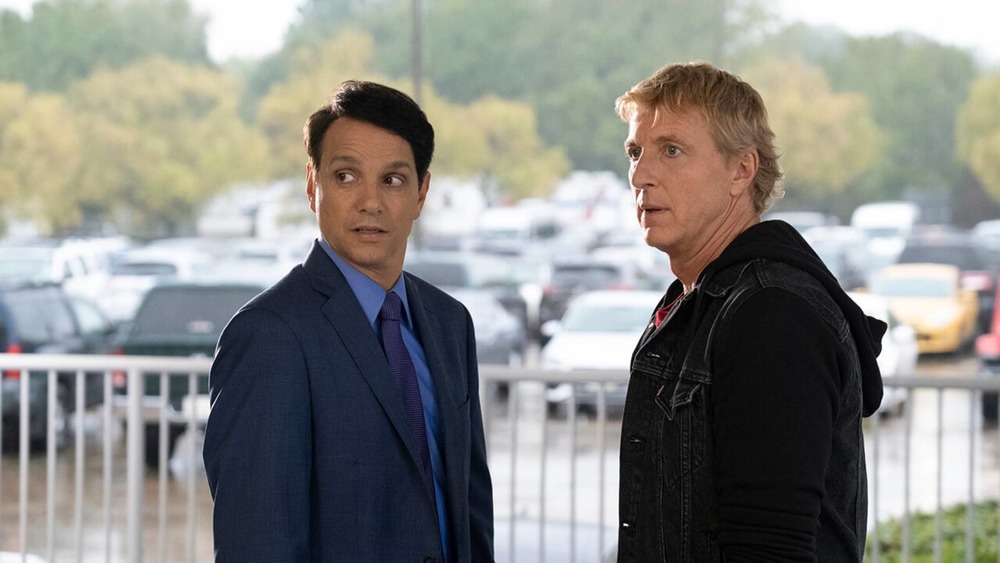 Netflix
Cobra Kai may have shifted from a YouTube series to Netflix, but it's clear the show has a dedicated fan base that will follow the series anywhere, as evidenced by all the hype in the build-up to season 3. 
The ending of season 2 left everyone in a precarious position. The teenage students of both the Cobra Kai and Miyagi-Do dojos got into an all-out brawl at the high school, resulting in Miguel (Xolo Maridueña) suffering a catastrophic injury. Meanwhile, season 2 ended on a massive cliffhanger with the reveal that the old flame of both Daniel LaRusso (Ralph Macchio) and Johnny Lawrence (William Zabka), Ali Mills (Elisabeth Shue), wants to get back in touch — at least, with Johnny. 
The recent trailer for Cobra Kai season 3 pretty much confirms everyone has let their demons get the better of them, so we should be in for an intense batch of episodes that's been set to drop on January 8, 2021 for a while now. However, in the most un-2020 turn of events you can possibly imagine, there's some evidence fans of the series may be able to watch season 3 sooner than anticipated. Nothing has been confirmed, so take this with a grain of salt, but there's a good chance you'll be able to ring in the new year with some Cobra Kai action. Go ahead and assume a victory crane pose.
Netflix may release Cobra Kai season 3 a week early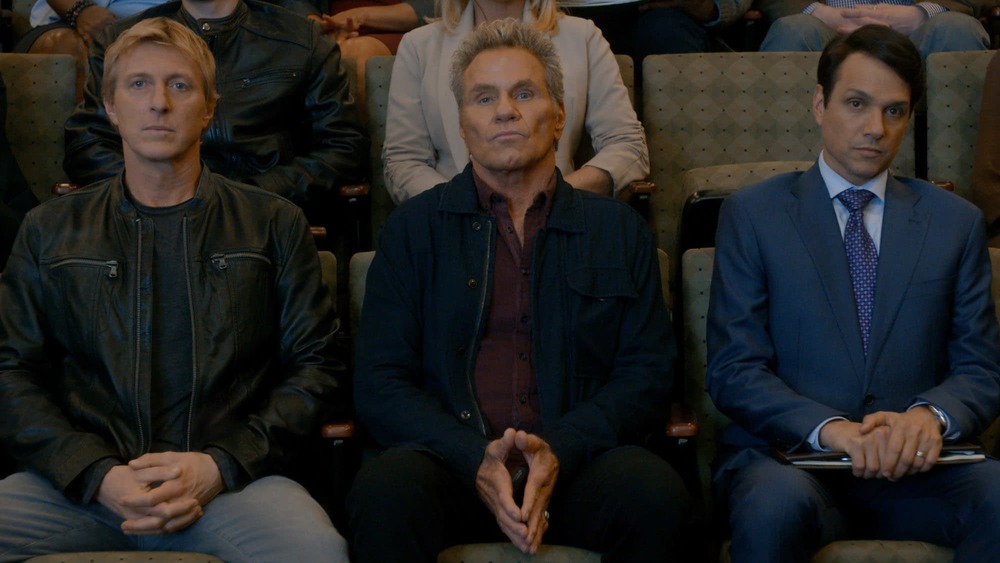 Netflix
There are many details you may have missed in the most recent Cobra Kai season 3 trailer; one you shouldn't overlook is the release date reveal at the end that reads "Coming January." It's a bit odd they wouldn't give the exact date because they'd want people to know when they should tune in. One possibility is that the streaming service is shuffling things around to make itself more competitive in a pretty crowded market. 
January 1, 2021 was originally the release date for Robert Rodriguez's next film, We Can Be Heroes, but the company recently moved that to December 25, 2020. This was likely done to compete with other high-profile movies hitting rival streaming services on Christmas Day. You have HBO Max releasing Wonder Woman 1984 the same day it goes to theaters, as well as Disney+ dropping Pixar's Soul. That's a pretty crowded field, and Netflix needs a way to break through the noise.
We Can Be Heroes is a good way to get some eyeballs on Christmas Day, and Cobra Kai season 3 could be the appropriate chaser to keep those eyeballs coming through New Year's Day. With the We Can Be Heroes switch, Netflix doesn't really have all that much coming out on January 1, and Cobra Kai would be the perfect way for the service to make headlines at the very beginning of the new year. 
As of right now, this is all just speculation, but don't be surprised if Johnny Lawrence and the rest of the Cobra Kai fighters return to your screen on January 1.