Cobra Kai's Season 3 Trailer Confirms What We Suspected All Along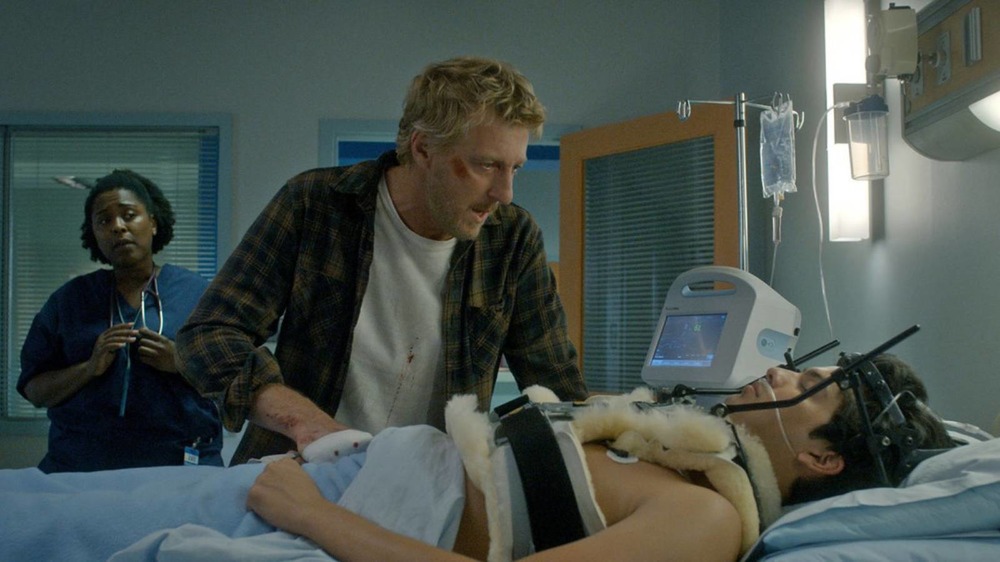 Netflix
Cobra Kai is the sequel to The Karate Kid the world didn't know it needed. 
The first two seasons aired on YouTube Premium and left fans wanting more with the cliffhanger finale where an all-out brawl takes place between the students of Miyagi-Do and Cobra Kai. In the scuffle, Miguel (Xolo Maridueña) ends up getting thrown off a staircase  and cracks his spine on the railing below. The last we saw him, he was in critical condition at the hospital, his fate in the balance. 
That's not even getting into the struggles Johnny Lawrence (William Zabka) and Daniel LaRusso (Ralph Macchio) find themselves in with their respective dojos, particularly with Lawrence allowing John Kreese (Martin Kove) to take control of Cobra Kai. There are numerous loose plot threads for season 3 to pick up, and with the latest trailer, we now have a better idea of what direction the new season will take, and it pretty much confirms what we assumed all along.
We can expect Miguel's recovery and a Johnny-Daniel team-up going into season 3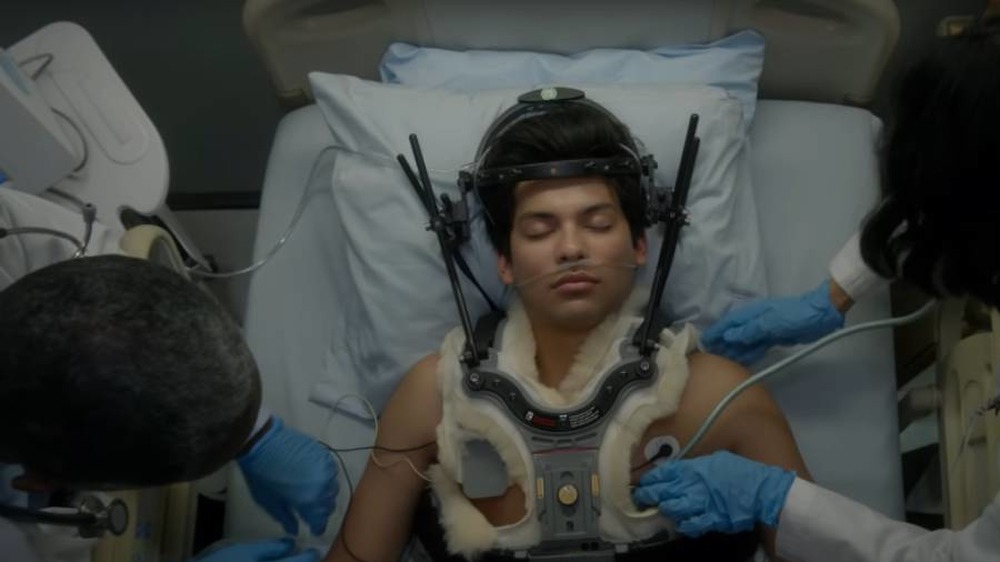 Netflix
Small details in the previous season 3 trailer gave us a good glimpse into what we can expect going forward on Cobra Kai, and the new trailer confirms some plot points fans have suspected since season 2 ended. The season will focus a good deal on Miguel's injury as well as his subsequent physical therapy. It appears as though he's paralyzed from the waist down, and Johnny will be there by his side to help him learn to walk again.
Another prominent plot point seems to be a collaboration between Johnny and Daniel, while Kreese continues to manipulate the Cobra Kai students. It looks like a gang war is about to break out between the two divisions, with fights regularly happening between the teens, and the fate of every student at stake. 
The new trailer also confirms some highly anticipated returns, such as Chozen (Yuji Okumoto) from The Karate Kid Part II, coming back. Additionally, season 3 sees the return of Kyler (Joe Seo) from season 1 of Cobra Kai, who joins the titular dojo. It appears as though he will continue having an antagonistic role.
While this is just what we know so far, fans should expect a few more surprises, such as the sought-after return of both Johnny and Daniel's former girlfriend, Ali Mills (Elisabeth Shue). You can see how these plot lines and more play out when Cobra Kai season 3 debuts on Netflix on January 8, 2021.