Pixar's Creative Team On The Magic Behind The Studio - Exclusive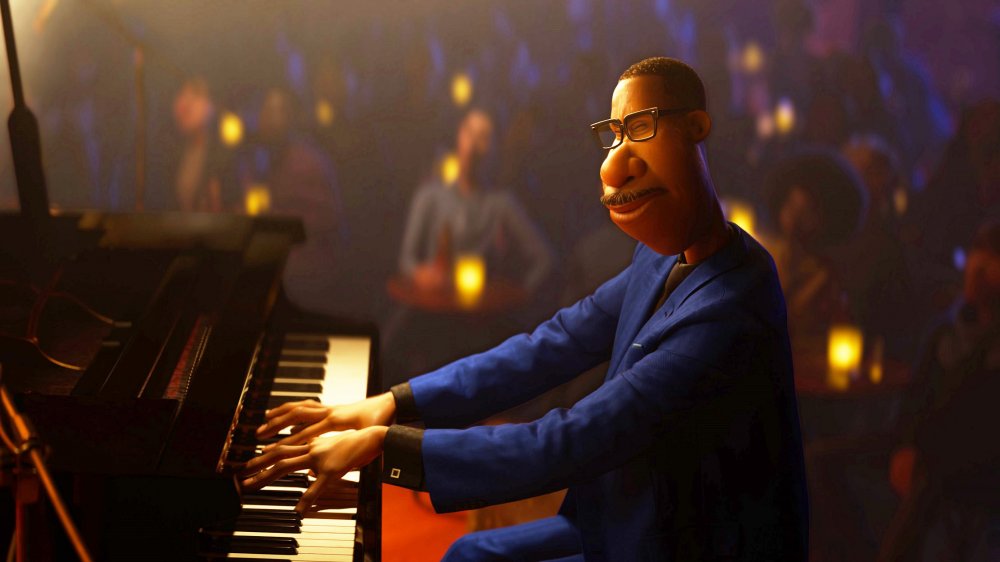 Disney/Pixar
Disney might just have created — or solidified — your holiday plans with its recent news: The latest Pixar feature, Soul, will make its debut on December 25, exclusively on the streaming platform Disney+.
The film's story revolves around Joe Gardner (voiced by Jamie Foxx), a New York City middle-school band teacher and nimble-fingered pianist with a deep love of jazz. Joe actively dreams of having a music career beyond instructing students. Sure, he wants to educate the budding young performers he instructs daily, but he also longs to be in the spotlight, entertaining audiences with his gift. Joe finds pure elation when he receives an opportunity to put his skills to work by playing alongside a jazz legend. But as he's basking in the glow of his excitement one day, Joe takes a misstep that yanks him from the New York streets and launches him into the Great Beyond, the place where a person's soul is created and shaped before they get to Earth. There, he meets 22 (a character voiced by Tina Fey), who gives him the lowdown on the bizarre environment in which he's landed.
With Soul, once again Pixar has done what it does best. The studio has brought a thought-provoking story to life with stunning visuals, a captivating score, and energy that threads through Joe Gardner's journey. In an exclusive interview with Looper, Soul's co-director Pete Docter, who was joined by producer Dana Murray and co-writer Kemp Powers, discussed the combination of components that draw audiences to Pixar's cinematic offerings.
Soul's co-director answers an 'impossible question' about Pixar's magnetic pull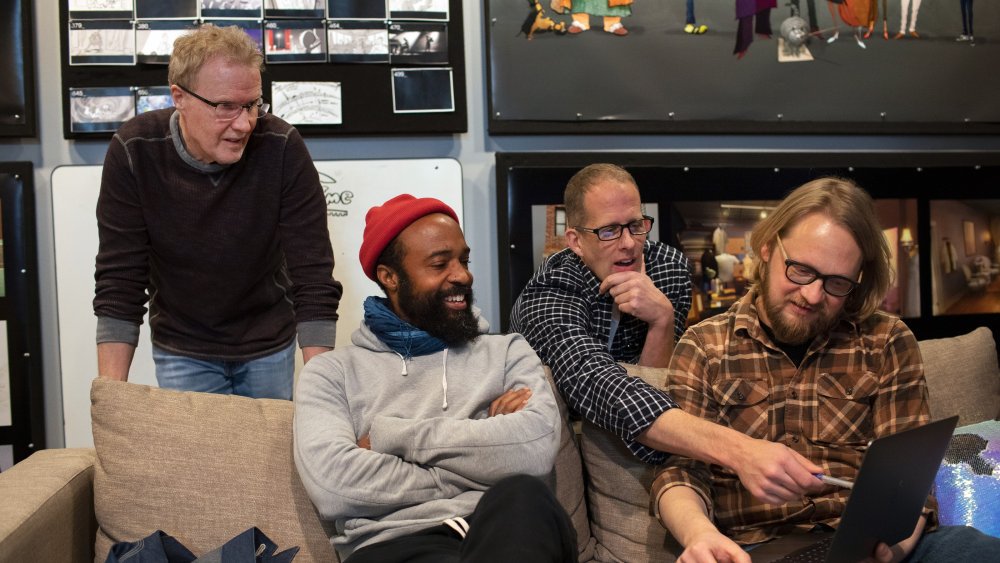 Disney/Pixar
Pete Docter is a guy who wears many hats. He's Pixar's chief creative officer, an animator, a voice actor, a screenwriter, and a producer. He co-wrote (with Mike Jones and
Kemp Powers) and co-directed (also with Powers) Soul, and he has some ideas on what it is that people love about Pixar flicks — even if it's hard, when asked, to put it into words.
"That's an impossible question to answer," Docter said with a laugh, "but I will say, I think that we bet on people. There are a lot of ideas that you can love, but chances are, an idea might crumble away and need to be replaced. So, if you get the right people, who can come up with new stuff and constantly reinvent, then you're in a much better, stronger position."
He also noted that Pixar's distinctive visuals are yet another strong suit: "I think, personally, that our medium, the way we use computer graphics, allows us to present things that look like candy." Docter continued that thought, sharing how Pixar movies' "interesting, intriguing, funny, and fun" looks help deliver their messages. 
"[The way they look], we can bring in a little bit more depth. There's stuff there for kids, on the surface, but when you think more about what we're saying, there are deeper concepts and themes that are resonant for us as filmmakers and adults," he said. "So, that's why I love working on the films, because I feel like they always speak to something that's eating away at me that I'm trying to figure out. And I hope that's then what makes them intriguing for other people."
Much like previous Pixar releases Inside Out and Up, Soul encourages introspection and philosophical thought via an entertaining audiovisual extravaganza. Catch Soul in all its glory when it debuts on Disney+ this Christmas — December 25, 2020.