New Batman Set Video Has Fans Speculating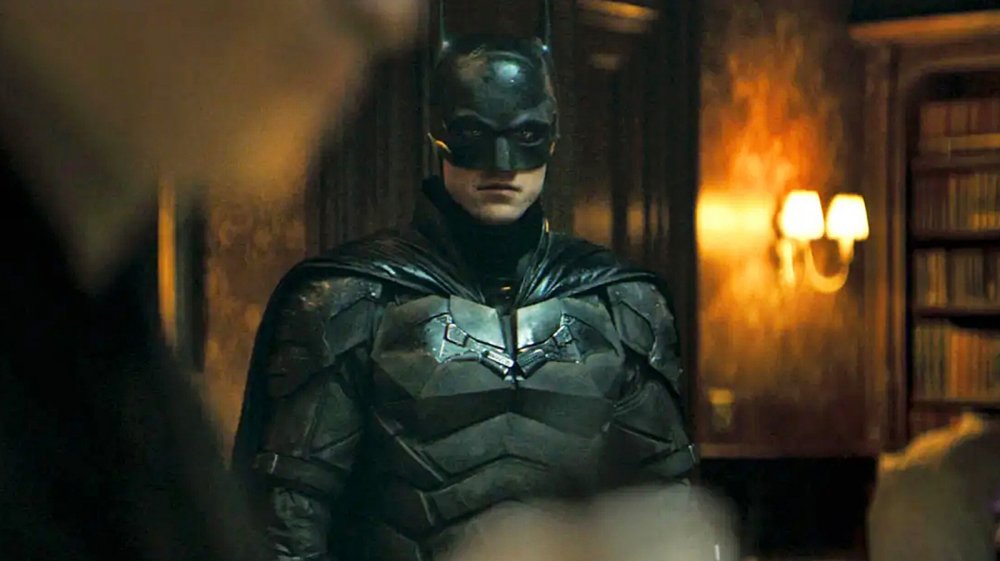 Warner Bros./DC Entertainment
The Batman may always have an airtight plan, but he sure keeps a leaky film set.
An intrepid Twitter user has posted a short video clip to the social media site that may hint at an exciting set piece from the upcoming film, which has recently resumed production in the U.K. after its latest COVID-19-related delay. It's the latest in a steady stream of leaked images and videos from the flick's on-location shoots, many of which have suggested details about The Batman which we probably wouldn't have been privy to otherwise.
This latest leak is actually the second bystander-shot video from the set to hit the internet in as many days, and we'll get to them both shortly. First, though, it's important to note that filming on The Batman appears to be proceeding at a nice steady clip after its most recent production hiccup. It was reported by Vanity Fair on September 3 that studio Warner Bros. had hit the pause button due to a positive COVID test among the cast and crew; while the studio never publicly confirmed exactly who it was that came down with the novel coronavirus, sources close to the production confirmed to multiple outlets that the infected party was none other than The Batman's star, Robert Pattinson. 
Fortunately, COVID didn't keep the actor out of commission for long. The Batman resumed production on September 17, and Pattinson was spotted on set shooting scenes as Bruce Wayne on October 12. It's not clear, though, whether we're looking at R-Patz or a stunt double in either of the two newly-leaked videos — because it's Wayne's Batty alter-ego that's featured in each.
New videos from the set of The Batman show the Caped Crusader in action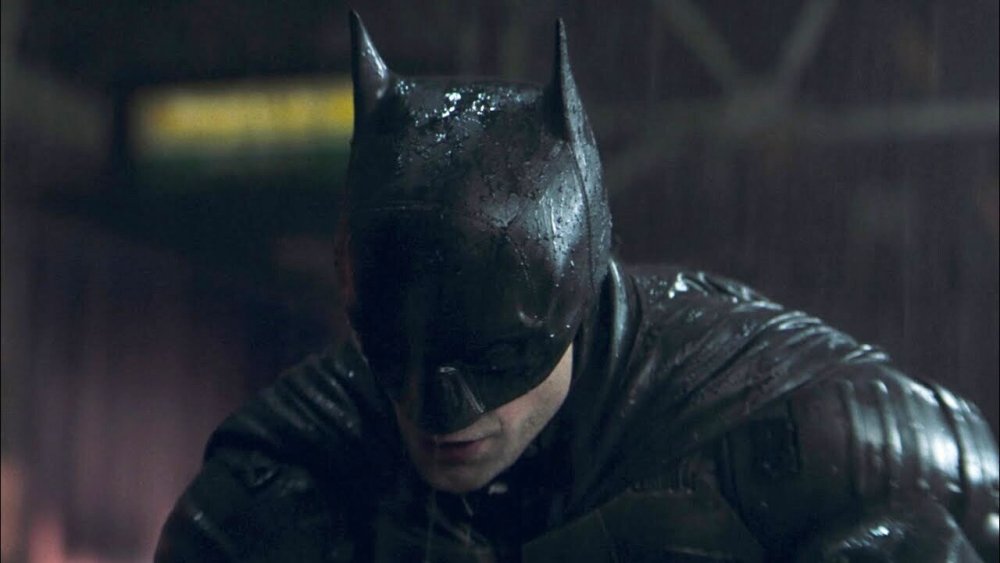 Warner Bros./DC Entertainment
In the most recently leaked video from Twitterer @Hellkr1, a dark figure can be spotted in an opening near the top of an ornate tower; according to the user, this is the stunning Royal Liver Building, one of three structures known as the "Three Graces," which sit on the waterfront of the River Mersey. As the figure steps out onto an architectural feature, he raises his arms — at which point it's obvious that this isn't the same Batsuit that previous leaks have shown us. 
User @DrawsTom wanted to know, "Is he wearing his coat? What's going on here?" Well, it may very well be a bit chilly in Liverpool this time of year, but user @Xenoverse_ took the words out of our mouths with his response: "Looks like a wingsuit." 
Yep, it sure does. 
It's not clear whether the video depicts a shot being set up, or if the cameras were actually rolling — but either way, it looks like Bats will be doing some gliding to the rescue in The Batman. Another video hit the web yesterday, courtesy of Twitter account @DRMovieNews1. It gives us the Dark Knight in full costume aboard his motorcycle, accompanied by a helmeted individual on a similar-but-smaller bike. Although it's impossible to make out who Batman's companion is on account of the helmet, the tweet's caption reads, "The Batman set footage keeps rolling in! Here is Batman and Catwoman on their bikes. Super cool!" Sounds about right. 
If that isn't Selina Kyle, who will be portrayed in the film by Zoë Kravitz, we couldn't venture a guess as to who else it might be.
Production on The Batman will soon move to Chicago
The Batman's U.K. shoot is about to wrap up, with the production due to move stateside at some point this month. According to MovieWeb, its destination is Chicago, where director Matt Reeves will shoot five days' worth of "extensive driving sequences" — which is pretty darned exciting, as we're pretty sure that said scenes will involve that ridiculously awesome, souped-up Batmobile that the director gave us a look at via Twitter back in March.
That's not the only reason for Bat-fans to be excited about the move. As it turns out, the Windy City has been the shooting location for some of the most insane car chases in the history of film. 1980 alone brought two movies involving frenzied chases through the streets of Chicago: The Hunter, the final film of the legendary Steve McQueen, and The Blues Brothers, with its third-act chase involving seemingly every police car in the city. Other examples include 1986's Running Scared, with a chase scene involving a taxicab pursuing a limousine down Chicago's famous elevated train tracks (you read that right), and ... 2008's The Dark Knight, which featured Batman's intense pursuit of the Joker all along Chi Town's Lower Wacker Drive.
Hopefully, American Bat-fans are just as shutter-happy as their Brit counterparts, because we have a burning need to see that burly Batmobile flying down the street in pursuit of some hapless crook. We'll be keeping an eye out for more leaks — or hey, maybe even an official promo still or two — and we'll keep you up to speed.