Brand-New Photos Of Colin Farrell As The Penguin Will Blow Your Mind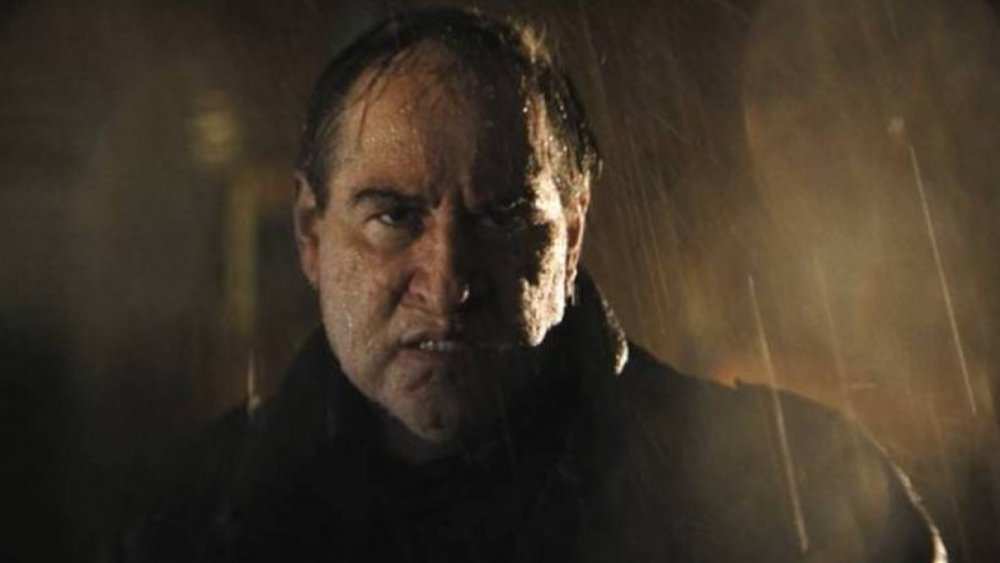 Warner Bros./DC Entertainment
While we wait (and wait) for Matt Reeves' The Batman to arrive in theaters, there's a thirst for more concrete evidence of what this Robert Pattinson-starring take on the Dark Knight will look like. We've seen the trailer, reveled in it, and picked it apart, but we need more. 
One thing we didn't see much of in that first trailer is Colin Farrell, who is positioned to look extremely different from how we're used to seeing him. In The Batman, Farrell isn't playing the Batman or Bullseye (again) — he's playing Oswald Cobblepot, a.k.a. the Penguin. If you've seen Danny DeVito's portrayal in Batman Returns (or even Robin Lord Taylor's on Gotham), you know that Farrell needs to go through a pretty stunning transformation.
Since the film was delayed and is, in point of fact, still filming, one of the best ways to find out more is by hunting down what's happening on set. Today we have a sneak peak at some behind-the-scenes photographs — snapped during the shooting of what is obviously a funeral scene at St. George's Hall in Liverpool, where Pattinson was also spotted — that do more than give us a solid glimpse at Farrell as Penguin. They're also set to blow our collective minds over just how different he looks.
What the Penguin's appearance says about his character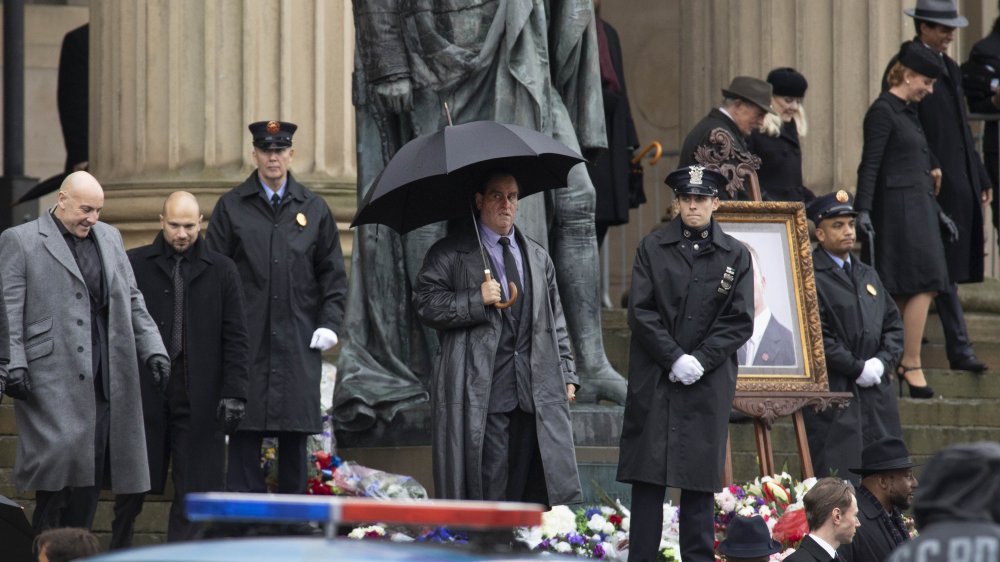 Colin McPherson/Getty Images
Keep in mind that Matt Reeves is taking a page more from Christopher Nolan's Batman playbook than he is Tim Burton's. Yes, this is a film based on a comic book character, but the Penguin isn't a carnival freak show living out of a sewer with fins for fingers, a mouth full of black goo, and a supernatural ability to commune with literal Penguins like he is in Batman Returns.
Reeves' version of Gotham City is far more grounded, and so too must Farrell's Penguin be. But unlike Robin Lord Taylor's younger, prettier take on Gotham, this Penguin is older and less refined.
Farrell serves up some classic New York City mobster vibes: slicked black hair, pinstripe suit, long leather coat, and of course, that classic Penguin umbrella. Clearly, though, Farrell is wearing a fat suit under those pinstripes, as well as a nose prosthetic. Another interesting makeup choice is that he's got a lot of scarring on his face, which could be the result of violence, but could just as easily be from serious acne.
We may not know much about where Penguin fits into The Batman yet, but we can surmise that the Penguin's appearance will likely have an impact on the way people perceive him and the way he perceives himself.
The Batman is currently filming and due in theaters March 4, 2022.