How Zoe Kravitz Is Preparing To Play Catwoman In The Batman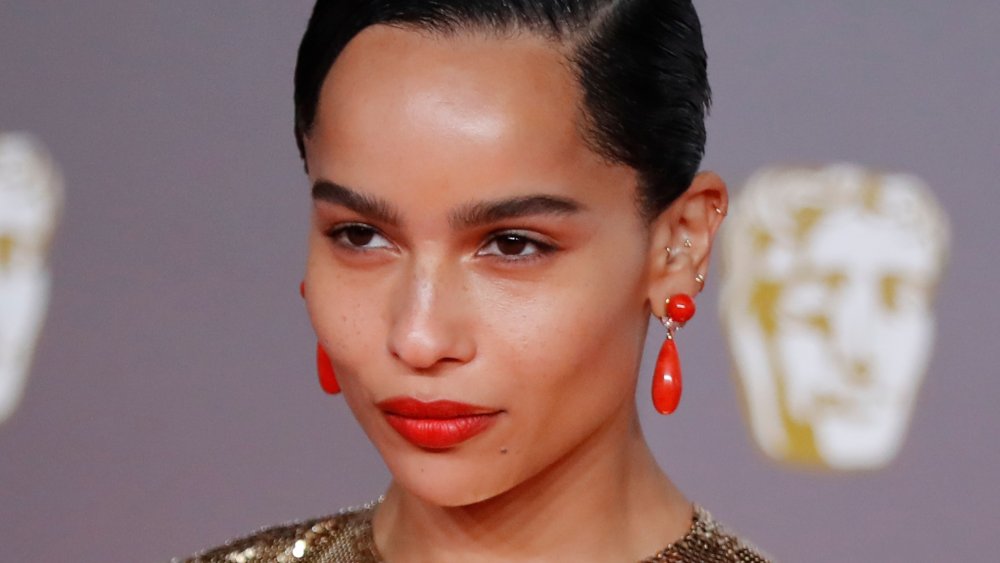 Tolga Akmen/Getty Images
Zoe Kravitz is sharpening her claws for her next big role.
The daughter of music and television royalty Lenny Kravitz and Lisa Bonet (who looks exactly like her parents), Kravitz has carved out an impressive career of her own over recent years, thanks to acclaimed turns on prestige dramas like Big Little Lies and in hit blockbusters like Mad Max: Fury Road. In October 2019, the magnetic star, who's currently starring on Hulu's series reboot of High Fidelity, signed on to play Catwoman in director Matt Reeves' upcoming caped crusader feature The Batman.
As Kravitz gets ready to follow in the storied footsteps of everyone from Eartha Kitt and Michelle Pfeiffer to Halle Berry and Anne Hathaway, she's been faced with plenty of questions about the exciting project. Though the film is still largely shrouded in mystery, save for long-known details like the fact that Robert Pattinson is playing Bruce Wayne and that the story will have a neo-noir bend to it, Kravitz has the all-clear to answer some queries about her blockbuster part in The Batman. Here's what Zoe Kravitz has to say so far about playing Catwoman in The Batman.
Zoe Kravitz is focusing on what's important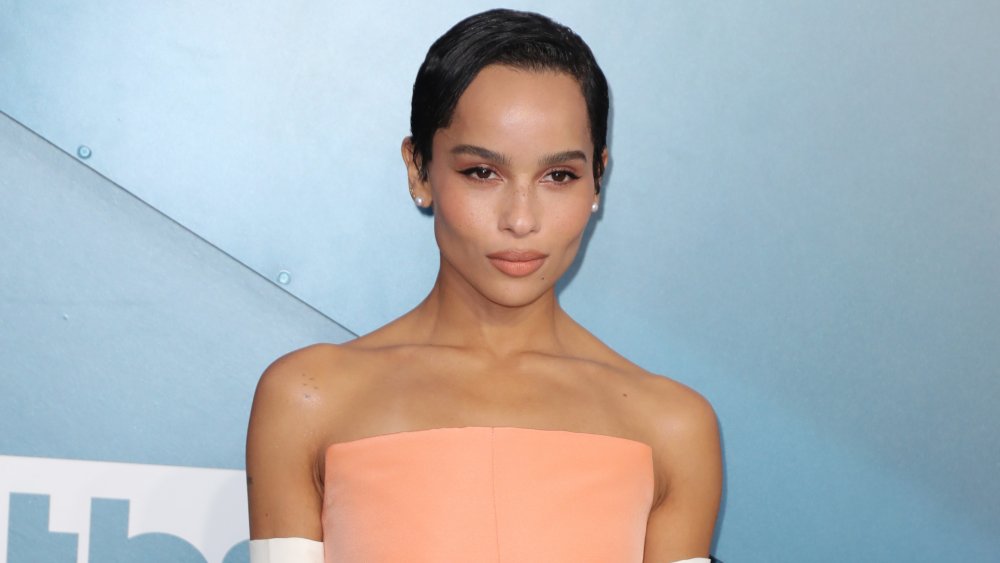 Leon Bennett/Getty Images
In an interview with Variety about High Fidelity, the conversation came around to The Batman. When asked about the "unique brand of pressure" that comes with DC films, Kravitz did say she was "definitely" nervous. She admitted, "I was excited when I got the role, and usually when you get a job the people who are excited about it are you, your parents, your agent, your friends and that's kind of it. But when the press release came, I got more text messages and calls than I've gotten on my birthday, on my wedding day. All of a sudden, the reality began to sink in about what this means not only to me, but to everybody else culturally — and the fans of this universe are so dedicated and opinionated."
The pressure to deliver a top-notch performance that will satisfy fans — paired with Kravitz's appreciation for the character of Catwoman — has led her to take an admirable approach to preparing for The Batman: she's going "internal." 
"It was a little scary, but also whenever I get nervous about something, I feel it pushes me to a better place anyway, so I welcome the nerves. If you start focusing too much on what people are going to think you're doing yourself a disservice, it's almost like you're putting your energy in the wrong place," said Kravitz. "Of course, I want to honor the fans and hope they like what I do with the role, but in order to do what I think I need to do with Catwoman I have to go internal and forget about the rest of the world."
Of course, Kravitz has had a little bit of Catwoman preparation already. In 2017, she voiced Selina Kyle in The Lego Batman Movie, so this is actually her second crack at playing Catwoman.
Rehearsing with Robert Pattinson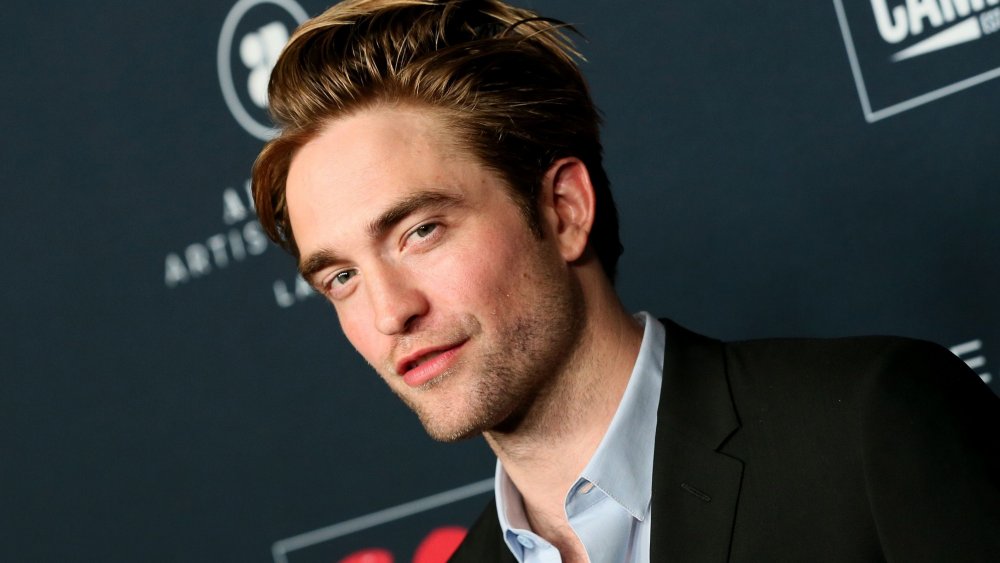 David Livingston/Getty Images
Of course, Kravitz isn't the only high-profile person in The Batman; the title role will be played by Robert Pattinson, who has made the leap from teen vampire dramas to superheroes throughout this career. When asked about working with Pattinson, Kravitz had nothing but compliments for her co-star, revealing that the two have been sinking hours into rehearsals in preparation for an "intense" bout of filming.
"I've never worked with him before, but we've been together for the last few weeks, I had to camera test with him and now we've been training together and rehearsing together and he's just a delightful person and such a wonderful, thoughtful actor. I think he's perfect for the role and it's going to be such an adventure," Kravitz shared. "I'm excited to have him as my partner in crime and to be there to support each other, because it's intense. It's going to be a long shoot and there's a lot of pressure, and I know he has my back and I have his."
Batman fans have already gotten a first look at Pattinson's take on the Caped Crusader — and have heard him make some waves controversial comments about Batman not being a superhero as well. As far as Kravitz is concerned, there's no sign of her Catwoman look just yet (though some fans have let their imaginations run wild). However, this capable actress is definitely up to the task, so fans can rest easy knowing that Selina Kyle will be properly honored.
The Batman swoops into theaters on June 25, 2021, and until then, you can catch Kravitz in High Fidelity, which is streaming on Hulu now.