Everything You Should Know About Ratched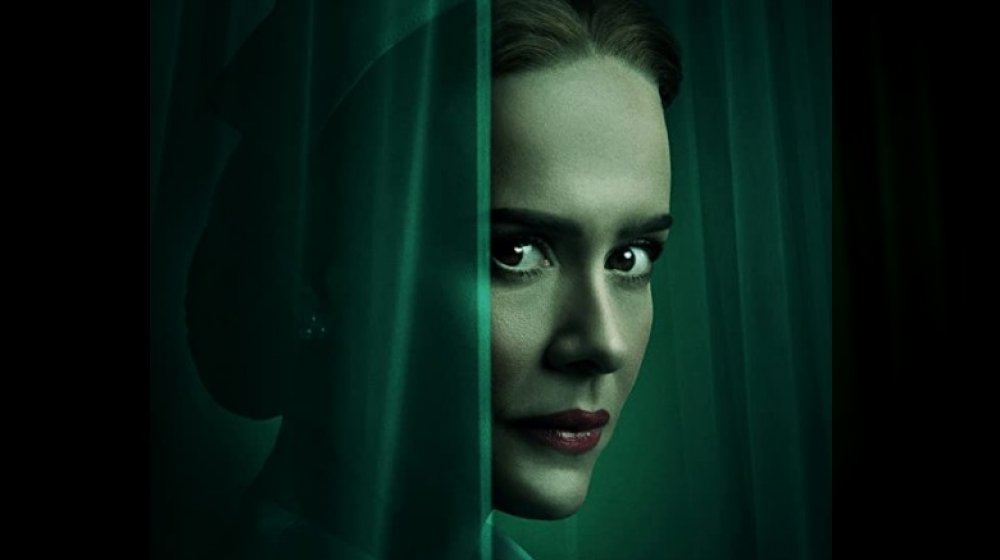 For being such an iconic villain, Nurse Ratched is a fairly mysterious character. We don't get much of her backstory in either the book or film version of One Flew Over the Cuckoo's Nest. As a matter of fact, we never even learn her first name in Ken Kesey's original novel –- the movie names her Mildred, but the book only ever calls her Nurse Ratched or Big Nurse. That lack of backstory is set to change with the upcoming Netflix series Ratched, in which Sarah Paulson is set to star as the eponymous bad guy.
What do we know about the woman in the starched white cap? In One Flew Over the Cuckoo's Nest, Nurse Ratched rules over the psychiatric ward with an iron fist, pitting the men there against one another. She exploits their fears and weaknesses to keep them in line, and is only halted by the antics of a patient named McMurphy. In the end, she loses control over everyone under her care, leaving the psychiatric hospital and its patients forever changed.
The Netflix show is a prequel, which will chronicle Ratched's rise to power and the slow corruption of her own psyche. Excited to plumb the depths of the scariest nurse ever put to the screen? Then read on: This everything we know about Ratched so far.
Release date and where to watch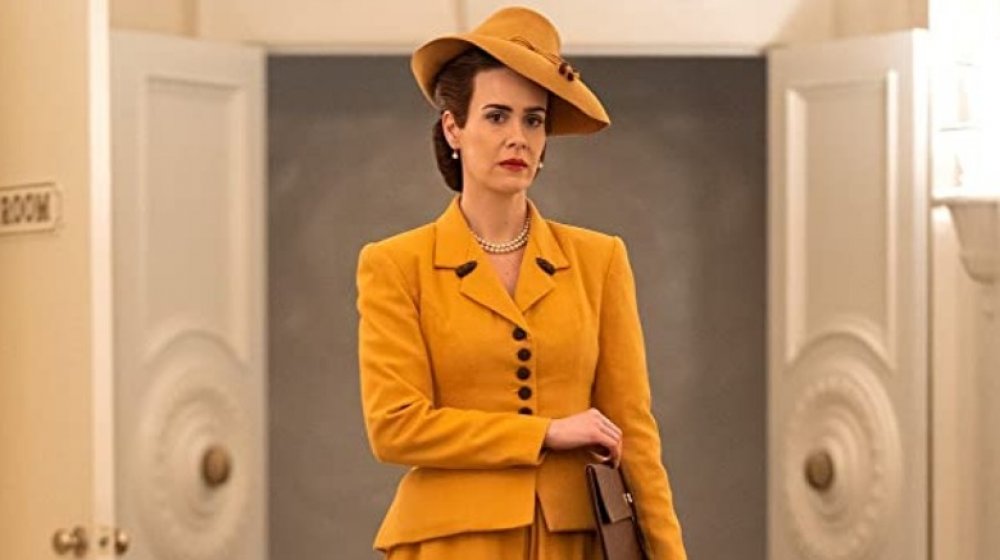 So where and when can you watch Ratched? The show is coming to Netflix and, from the sounds of things, there is already a multi-season arc planned out. Netflix reportedly signed the show up for two seasons right out of the gate, and star Sarah Paulson has revealed plans for at least four seasons: "Ideally, by the time we're in season four," she said in 2019, "we're in that story of the Cuckoo's Nest."
When will the series hit the streaming service? The first season is set to debut on September 18, 2020. Like all Netflix series, Ratched will be released in its entirety on that day, giving you eight episodes to watch if you want to binge the whole thing on day one.
If you're keeping score, the novel One Flew Over the Cuckoo's Nest was released in 1962, and the film version was released in 1975. Really, it's about time we added something new to this classic tale of conformity and individualism.
Who plays Nurse Ratched?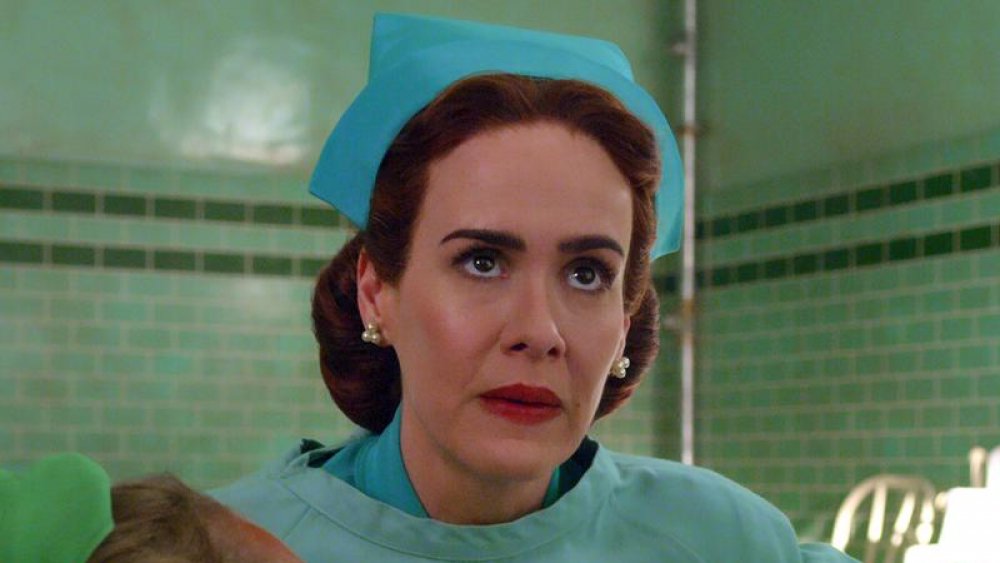 Nurse Ratched is one of the most iconic film villains of all time, so it goes without saying that a powerhouse actor is needed to take on the role. In the 1975 film, Louise Fletcher was that actress. Fletcher actually won the only Oscar of her storied career for playing the uncaring nurse. Luckily, the Ratched series has a pretty strong successor to Fletcher in the lead role: Sarah Paulson.
Paulson is probably best known for her work in the American Horror Story and American Crime Story anthology series, for which she has won numerous awards. But she has plenty of other strong work on her resume: Highlights include Glass, 12 Years a Slave, Bird Box and Mrs. America. Paulson excels at portraying complex characters, to the point that she seems to have astonishingly few limits to her talent. Suburban mom with an illegal side hustle? She's got it covered in Ocean's 8. Marcia Clark, lead prosecutor in the infamous O.J. Simpson murder case? She'll win an Emmy and hit the red carpet with the very woman she portrays. Anyone who's seen Paulson in action knows that she will nail the role of Nurse Ratched with aplomb, and bring the character to life for a whole new generation of fans.
The rest of the cast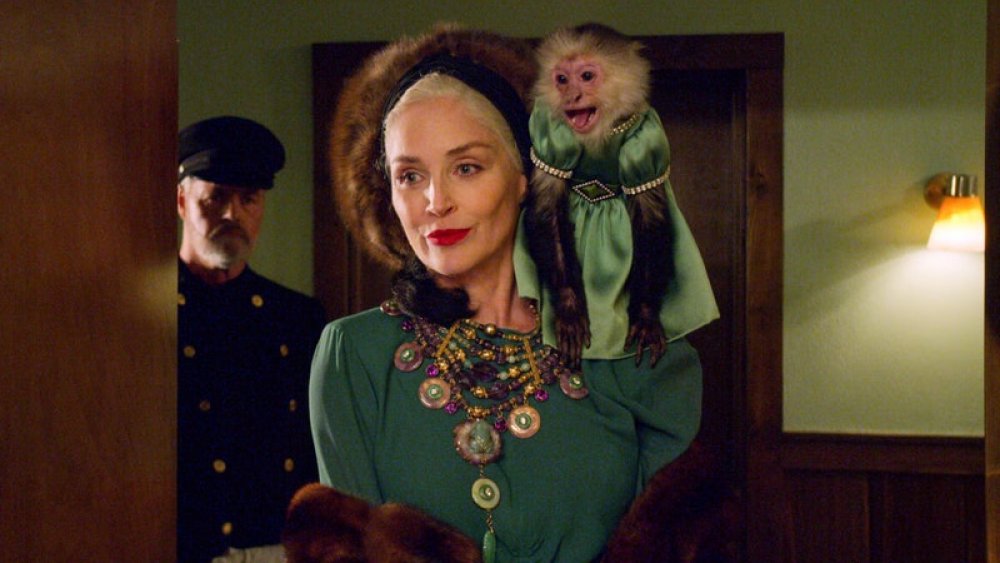 Sarah Paulson isn't the only actor to get excited about in Ratched. She will undoubtedly be the star attraction, but she'll be accompanied by a sparkling mix of big names and up-and-coming talents. Some names on the cast list stand out immediately: Sharon Stone, Judy Davis, Vincent D'Onofrio, Cynthia Nixon, and Rosanna Arquette are all set to appear in Ratched. Considering the show has a two season deal, however, we aren't sure when all these actors will actually show up, or how long their characters will stick around.
Besides those major names, there are a few other familiar faces you might notice in Ratched. Alfred Rubin Thompson is listed as appearing in over a dozen episodes as Albert Allison –- you might recognize him from Sons of Anarchy and some small roles in Silicon Valley and Modern Family. Hunter Parrish (Silas in Weeds), Amanda Plummer (Honey Bunny in Pulp Fiction), Harriet Sansom Harris (Ellen in Addams Family Values), and Corey Stoll (Yellowjacket in Ant-Man) are a few other actors you might find your eye snagging on. Any way you slice it, it's one heck of a talented cast.
The trailer
Specifics about the plot of Ratched are a bit thin on the ground as of this writing, but there is a pretty lengthy trailer out that offers a number of hints as to what shape the story might take. A big part of Nurse Ratched's character in the source material is how cold and distant she is — exploring how she got to be so icy appears to be the main thrust of the show. However, Ratched also looks to be a bit more fun than One Flew Over the Cuckoo's Nest, even though it's focusing on a despicable character. The bizarre lighting, over-the-top costuming and makeup, quippy nature of the characters, and even the music selection all hint at a more theatrical depiction of the character than we've seen previously. Judging from the scenes in the trailer, we'll also get to meet several other hospital workers who help shape Nurse Ratched and her time spent as an army nurse.
What is Ratched about?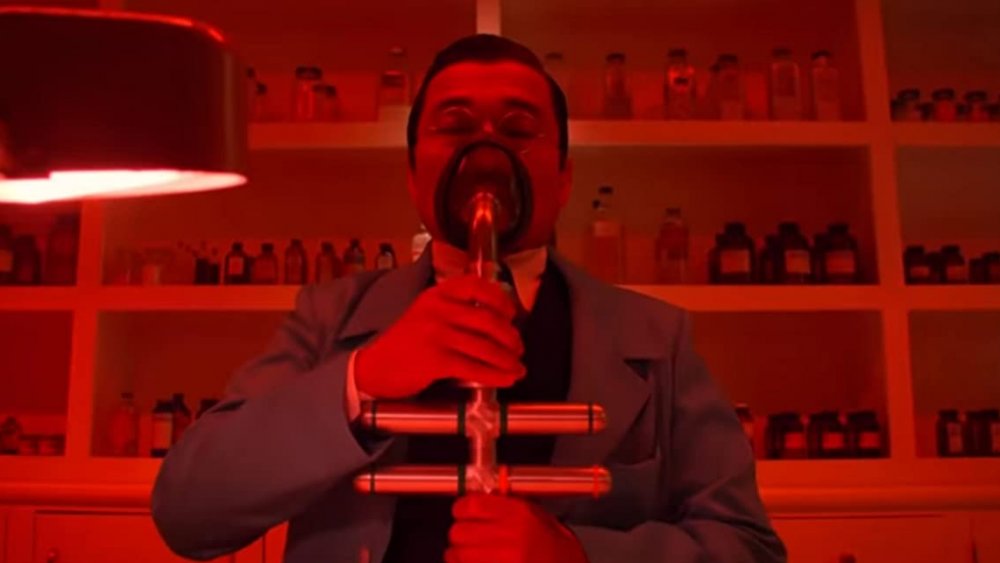 If you're unfamiliar with the finer points of Nurse Ratched's character, here's a primer. She's the antagonist of One Flew Over the Cuckoo's Nest, the head nurse of a mental ward where she rules with ironclad authority. Nurse Ratched is an expert in psychological manipulation, knowing just what buttons to push to keep her charges cowed. That changes when brash, uncontrollable McMurphy is admitted to the ward and promptly starts a war for control with Nurse Ratched. The results of this conflict are calamitous for everyone involved. Most horrifically, Ratched's invocation of one patient's anxieties pushes him into committing suicide.
According to Deadline, Ratched is a prequel story that will follow the character's "journey and evolution from nurse to full-fledged monster." The series begins in 1947, and will follow Mildred Ratched as she moves from job to job, presumably leaving ruin and terror in her wake. There are apparently at least four seasons planned for Ratched, with the idea being that the fourth season will portray at least some of the events of One Flew Over the Cuckoo's Nest.
How many episodes will there be?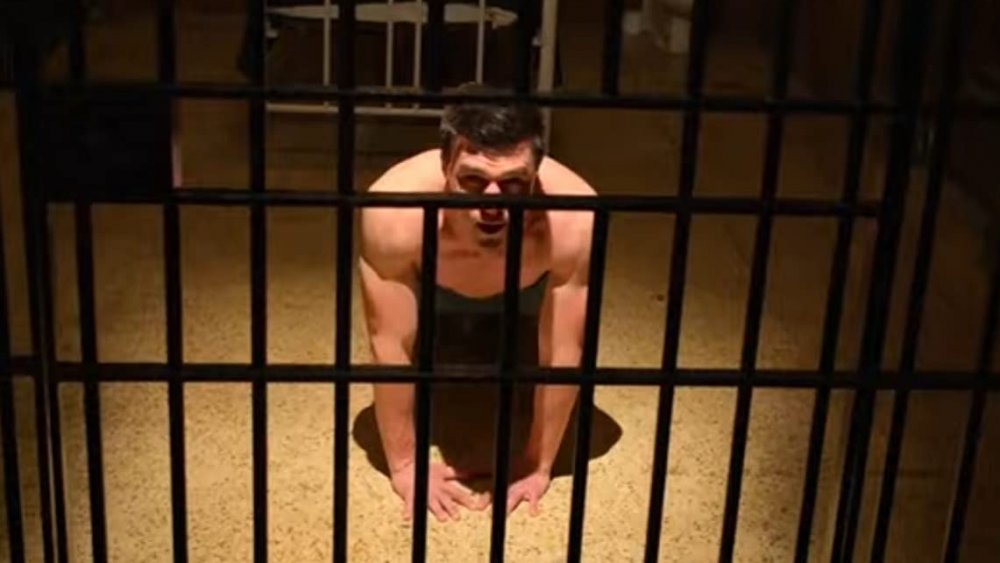 Though we don't yet know how many episodes will make up Ratched in total, we do have a few numbers at our disposal. Netflix originally ordered the series for two seasons and a total of eighteen episodes. We also know that the first season is eight episodes in total, which indicates that the second season will be ten episodes.
As far as speculation, we don't know yet how long episodes will be, but it's a pretty safe bet that they'll run in the 45-60 minute time-frame. We also know that the creators have mapped out at least four seasons for Ratched. However, there's no guarantee the series will get to execute these big plans — the world of TV is, after all, a fickle business.
Finally, we also know the episode titles for season one, which gives us some indication of where things might be headed. "The Ice Pick" indicates we'll see lobotomies, whereas "Angel of Mercy" calls to mind one of the sarcastic nicknames Ratched is given in the novel. A few others include "Got No Strings," "The Bucket List" and "The Dance."
How closely tied is it to One Flew Over the Cuckoo's Nest?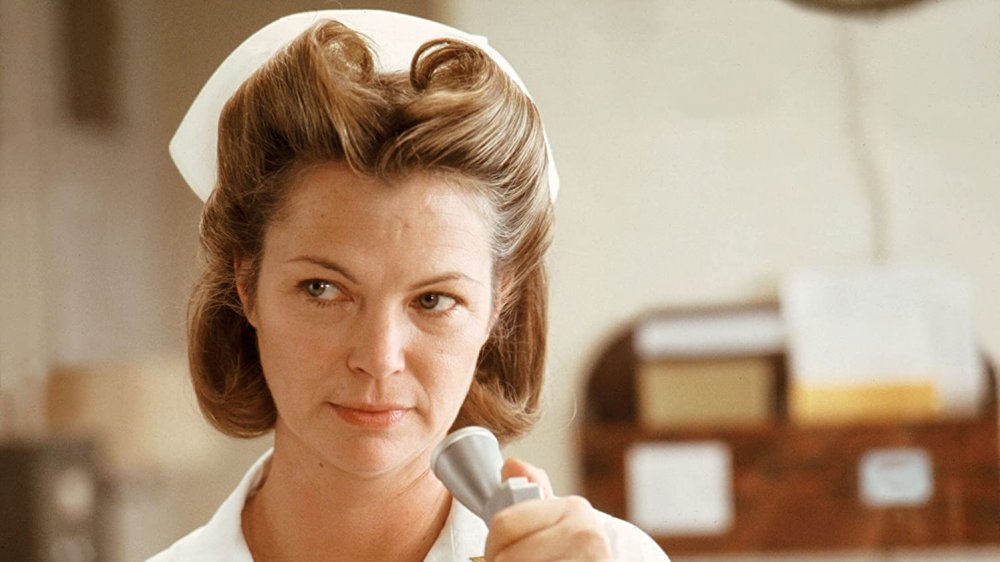 Surprisingly, Ratched seems to have little to do with its famous source material, beyond its focus on the novel and movie's iconic villain. A look through the character list does not indicate any familiar characters from the novel or movie -– at this point, it doesn't look like we'll see Harding, Billy, Chief Bromden, or anyone else from the ward on this show. However, it sounds like we'll eventually get to some of them.
Executive producer Ryan Murphy has indicated that he's planned for four seasons of Ratched, with the fourth being tied directly to the source material. As he told SlashFilm, he plans for McMurphy to show up as an adversary in the fourth season. if you're familiar with the events of One Flew Over the Cuckoo's Nest, you know what's in store.
One other way Ratched is tied to Cuckoo's Nest comes from Michael Douglas, who is a producer on the series. He produced the 1975 film as well, and Ryan Murphy has said that Douglas is heavily involved in many aspects of the series, including casting. Douglas' involvement bodes well for fans of the original film.
Who are the creators?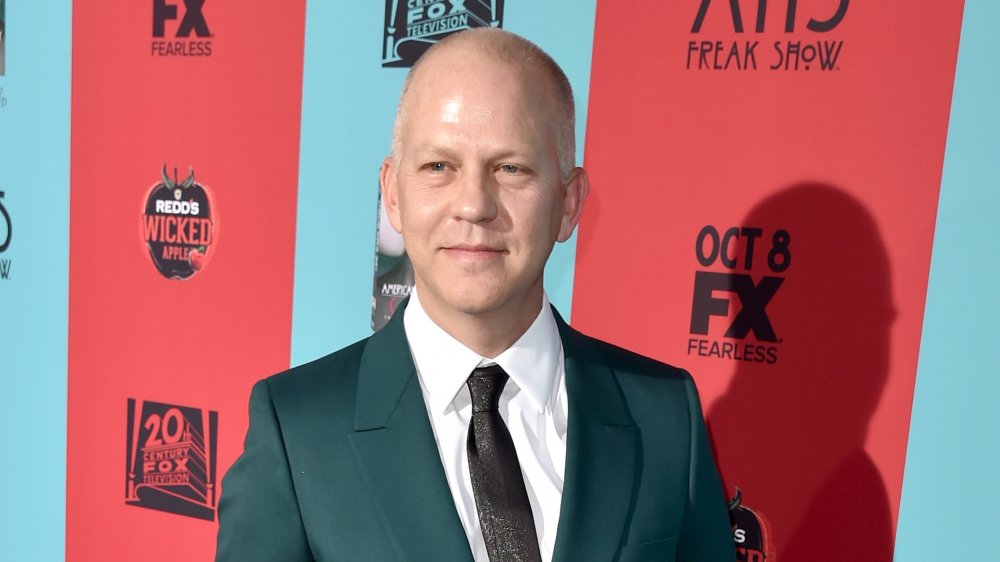 Kevin Winter/Getty Images
One of the major reasons we're so pumped for Ratched is the impressive slate of people helping bring it to life. Ryan Murphy, co-creator, executive producer, and one of the directors of the show, comes to mind immediately in this regard: His impressive success with series like American Horror Story, Glee, Scream Queens, and Hollywood all point towards another slam-dunk series. Interestingly, the show is co-created by a total newcomer named Evan Romansky, who apparently captured some serious magic with his script.
We also know the directors behind each episode in the first season. Murphy himself will sit in the chair for the first two episodes, then hand things off to Nelson Cragg, who has worked as a director and cinematographer on other Murphy series like Pose and American Crime Story, for episode three. Michael Uppendahl, Jennifer Lynch, Daniel Minahan, and Jessica Yu will all get a crack at different episodes of Ratched, with Uppendahl being the only other director besides Murphy with two episodes. Daniel Minahan, who has directed episodes of series including Hollywood and Game of Thrones, will direct the season one finale.
In short, the people in charge of Ratched have a lot of experience with the sort of show it appears to be: Experimental, visually distinct, and boundary-pushing.