Mortal Kombat Movie Release Date, Cast And Plot - What We Know So Far
NetherRealm Studios
Get ready for Kombat.
The long-in-the-works cinematic reboot of Mortal Kombat, the venerable video game franchise that has pitted a rotating cast of fighters against each other in gory duels to the death for three decades, is coming our way soon. The debut feature from veteran commercial director Simon McQuoid promises a sleek, modern update of the property following two previous cinematic outings. There was 1995's Mortal Kombat, which featured an egregiously miscast Christopher Lambert as the thunder god Raiden and was largely seen as a disappointment, and 1997's Mortal Kombat: Annihilation, which is mainly remembered for one of the most stilted line readings in film history, and which sports a jaw-dropping 2 percent Fresh rating on Rotten Tomatoes.
While the reboot admittedly has a pretty low bar to clear, we're confident that it will do so, and the flick has the potential to be flat-out awesome. Sure, McQuoid might not have a ton of experience, but he's won a bunch of awards for his commercial work, and he shot Mortal Kombat from a screenplay by Greg Russo, a scribe who knows his way around the franchise. Speaking with ComicBook late last year, Russo revealed that in his younger years, he practically lived at the arcade — and Mortal Kombat II was his machine. "[My] preparation was being a lifelong fan and being a huge gamer myself," Russo said. "It was easy for me to draw from a lot of the things that I really enjoyed about the games ... we wanted to tell a new story that's going to be exciting, but that's gonna be faithful to the lore and the games that everybody knows and loves."
While plot details have largely been kept under wraps, we do have a few intriguing details — and the flick's full cast has been revealed, which we'll get to momentarily. Here's everything we know so far about the Mortal Kombat reboot.
What is the release date of Mortal Kombat?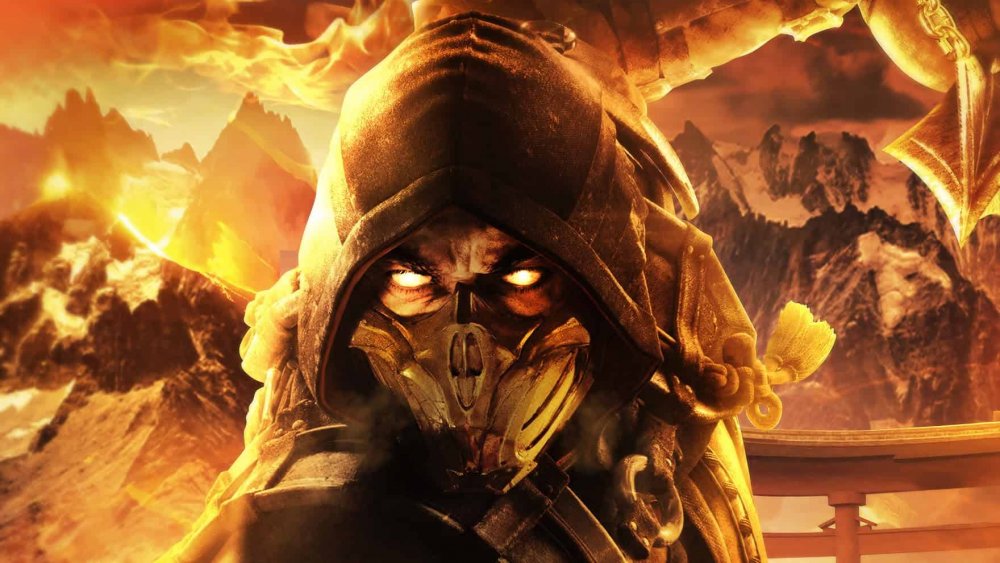 NetherRealm Studios
As you are surely aware unless you've just emerged from a months-long, Rip Van Winkle-style slumber, the film and television industry has been severely disrupted this year due to the ongoing COVID-19 pandemic. Productions have been shut down, release dates have been endlessly shuffled, and high-profile films like The Invisible Man and, shockingly, Disney's live-action Mulan remake have seen their release strategies shifted to focus on in-home viewing.
Fortunately for Mortal Kombat fans, though, the new flick was able to complete principal photography late last year, long before the pandemic reared its ugly head. The movie is currently in post-production, in the hands of editors, composers, and visual effects artists who can do their jobs while maintaining social distance, so as far as we now know, the flick's announced release date will not be affected. That date: January 15, 2021.
It should be said that we don't know at this time whether the exhibition industry will have recovered, even partially, from the pandemic which has left movie theaters shuttered across the U.S. for the bulk of 2020. It's quite possible that Mortal Kombat will end up delayed, or released directly to digital VOD platforms, but we're optimistic that we'll be able to take in all the bloody action on the big screen. 

Who is in the cast of Mortal Kombat?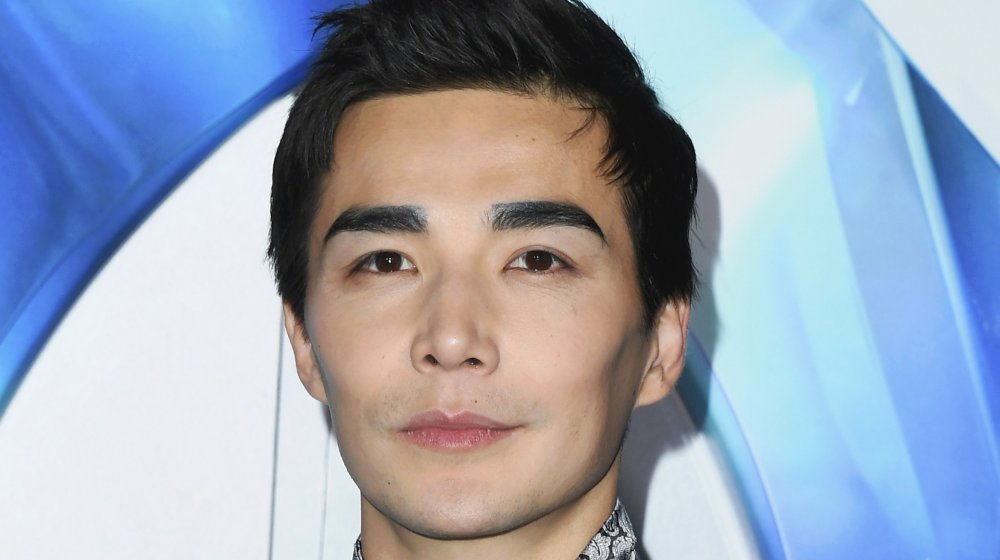 Jon Kopaloff/Getty Images
As we mentioned, the cast of Mortal Kombat was announced late last year, and while some of the faces won't be terribly familiar to audiences, it's a bunch that seems well-suited to the material. In the lead role of Liu Kang will be Ludi Lin, who got something of a dry run for Mortal Kombat when he starred as a very Kang-esque video game character in the Black Mirror episode "Striking Vipers." It's the talented actor and martial artist's most high-profile genre role yet, following his recent turns as the Black Ranger in 2017's Power Rangers and as Captain Murk in 2018's Aquaman (which was directed by James Wan, one of Mortal Kombat's producers).
Also among the cast: Joe Taslim (Star Trek Beyond, The Raid: Redemption) as Sub-Zero; Hiroyuki Sanada (Avengers: Endgame, Westworld) as Scorpion; Jessica McNamee (The Meg) as Sonya Blade; Tadanobu Asano (Thor: Ragnarok) as Raiden; Mehcad Brooks (Supergirl) as Major Jackson "Jax" Briggs; Chin Han (Ghost in the Shell) as Shang Tsung; Max Huang (Sense8) as Kung Lao; Sisi Stringer (Bloody Hell) as Mileena; Josh Lawson (Bombshell) as Kano; and Lewis Tan (Deadpool 2) in an as-yet undisclosed role.

What's the plot of Mortal Kombat?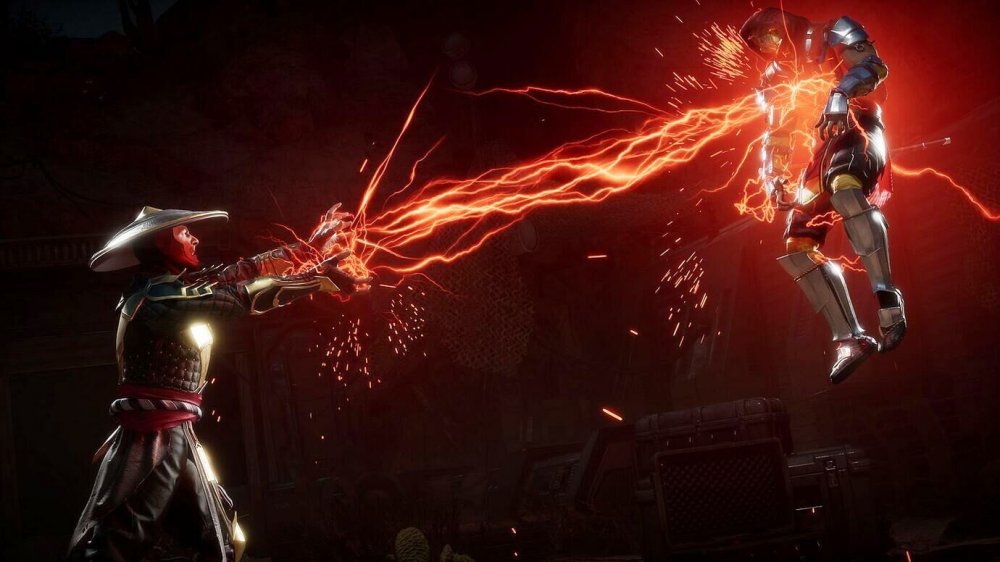 NetherRealm Studios
As to the flick's plot, we're going to go out on a limb to say that it will probably involve a grand fighting tournament featuring the above-named characters, who will be doing battle to prevent some catastrophe befalling the Earth, such as an incursion by Outworld Emperor Shao Khan (which is, for our money, the role that Tan is likely playing). We only say this because it's the basic story format for the bulk of the games in the franchise, and in his conversation with ComicBook, screenwriter Russo indicated that his film will be reasonably faithful to the games.
No hard plot details have yet been made available, but we know what you're thinking: What about the bread and butter of the entire Mortal Kombat world, those gruesome fatalities? Well, hold onto your butts, because Russo took time to ensure us that the flick won't disappoint in that respect. "I can say for sure that the fatalities that we're gonna put into the film are from the [games]," the scribe said. "Everything will always have that point to what's happening in the story, that it will feel awesome and badass, but it's going to play a role, you know, it's not just going to be there just to be showy ... it's going to be faithful to the games and it's going to earn its R rating, I guess I'll say that."
That is all that we can reasonably ask for. Check back here for more news as it breaks, as we'll be updating this post all the way up to the release of Mortal Kombat on January 15, 2021.