What The Cast Of Ozark Looked Like Before All The Fame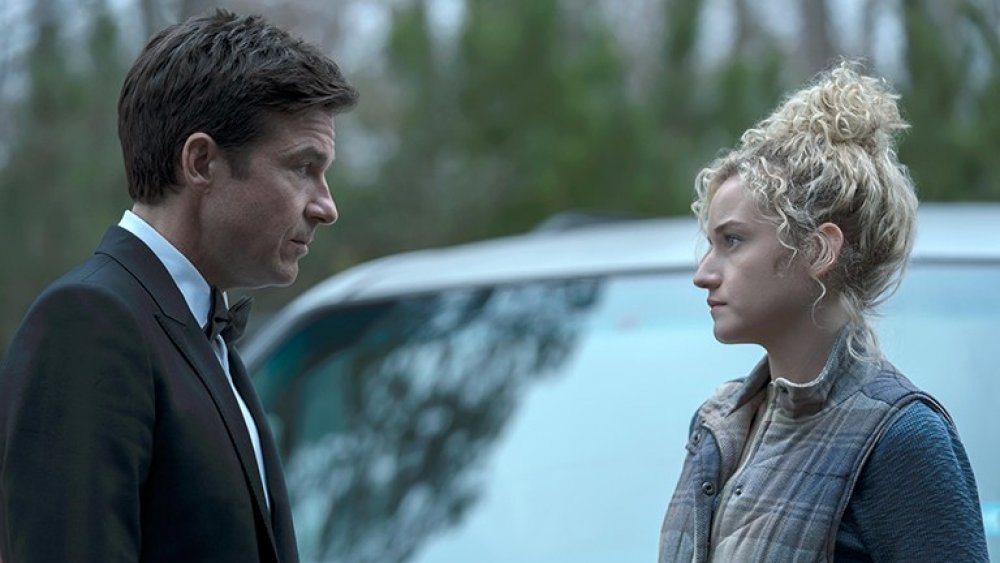 Though it feels like the show has been around much longer, a mere three years have passed since Netflix dropped viewers into the sweaty-palmed rabbit hole that is Ozark. Over that brief period, Ozark has continued to ravage the hearts and minds of its audience by subjecting the once mild-mannered Byrde family to no end of personal and professional trauma; the sort that can only come when your family has ties to Mexican cartels, Kansas City crime syndicates, backwoods heroin empires, and a ceaseless wave of noble and nefarious individuals with eyes on bending you to their will.
Along the way, Ozark has become not only one of the best-loved original series the streaming giant has ever produced, but also a perennial awards season player that's made Emmy winners of stars Jason Bateman (for directing) and breakout Julia Garner (for acting).
Not surprisingly, Ozark's wild success has only bolstered the profile of pretty much every single member of its cast, some of whom really didn't need much of an introduction to the public consciousness to begin with. Whether those cast members are old hat at the celebrity game or just getting the initial taste of stardom, their stories all began somewhere other than in the criminal-minded mouth of madness that is their Netflix hit. Here's what the cast of Ozark looked like before all the fame.
Jason Bateman was practically born into showbiz, and Ozark has only cemented his place among Hollywood elite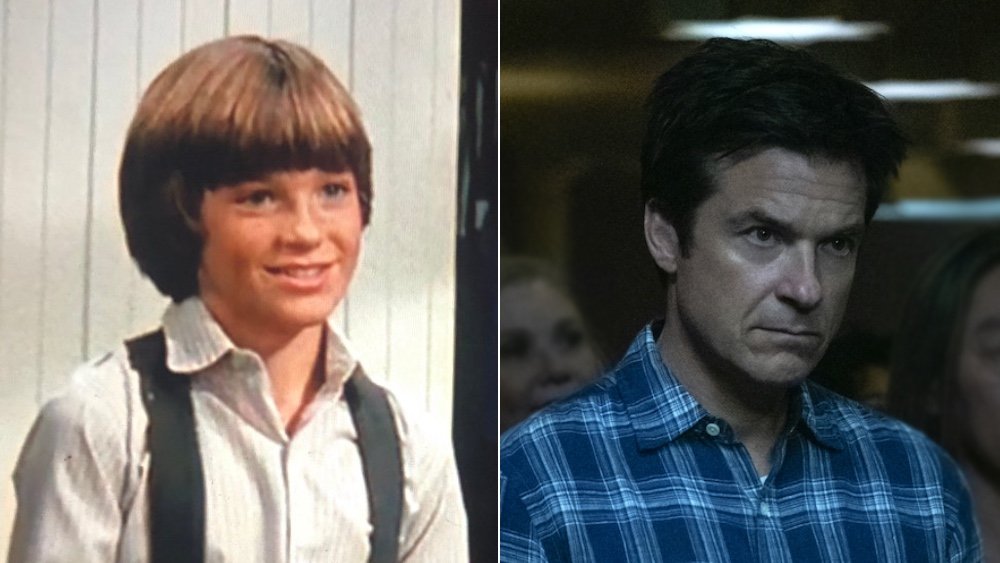 On the topic of "old hat" celebrities in the Ozark cast, few have worn the hat quite as long as series star Jason Bateman. Whether you realize it or not, the man who portrays the tortured mastermind of Ozark's first family of money laundering is on the verge of entering his fourth decade in the Hollywood spotlight, and he's done so having survived all manner of ups and downs in Tinseltown.
As you might expect given Bateman's relative youth and the length of his career, his time in the spotlight started in the early days of his life. In fact, the talented actor/director/producer got his first big break in showbiz at the age of 12, with a recurring role as James Cooper Ingalls on NBC's long-running family drama Little House on the Prairie.
Bateman followed that turn with a memorable run on Silver Spoons, and continued to make waves throughout the '80s with appearances on the hottest shows of the day. He even played the part of teen heartthrob during his time on Valerie. Though Batemen struggled a bit in the '90s, he found his way back into the spotlight when he joined the esteemed ensemble cast of Fox's cult favorite comedy series Arrested Development, and has remained a steady presence in front of and behind the camera ever since.
Laura Linney has been cinema's secret weapon for years, and that continues with Ozark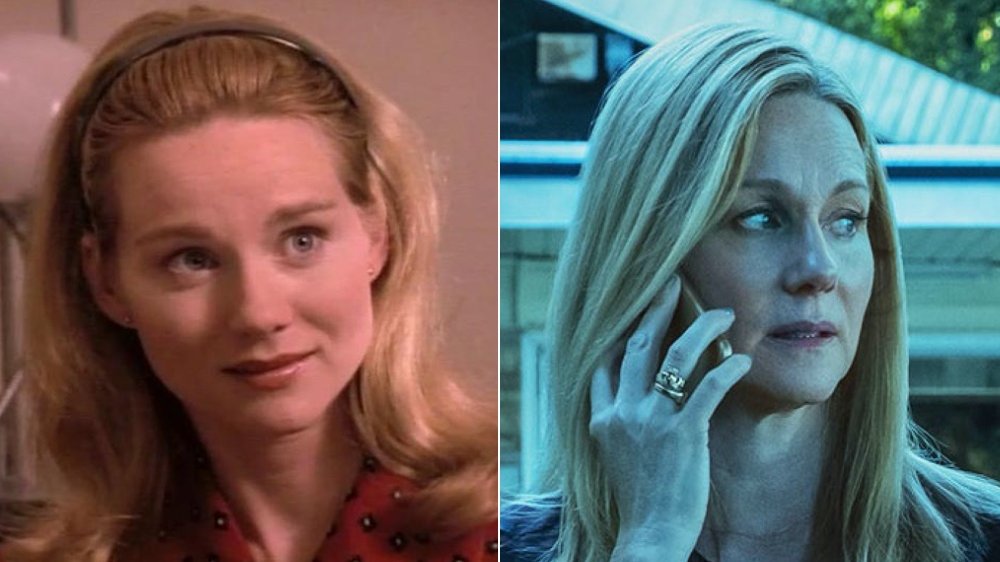 She may not have had quite as long a run in showbiz as her onscreen hubby, but there's really no arguing that the woman who portrays Wendy Byrde (a.k.a. the feverishly ambitious Lady Macbeth of Ozark) has had just as impressive a run in Hollywood. Some would likely argue Laura Linney's resume is every bit as notable as Jason Bateman's, if not more so.
And even a cursory glance at Laura Linney's IMDb page will confirm as much. She got her first taste of the cinematic life with a brief appearance opposite Susan Sarandon and Nick Nolte in the 1992 drama Lorenzo's Oil, and spent the better part of the decade delivering equally memorable supporting turns in highbrow fare like Searching For Bobby Fischer (1993), Primal Fear (1996), and the showbiz satire The Truman Show (1998). All the while Linney was earning raves on the small screen for her work on PBS' American Playhouse productions Tales of the City (1993) and More Tales of the City (1998). Linney's career shifted into high gear after her Oscar-nominated appearance opposite Mark Ruffalo in the 2000 indie dramedy You Can Count On Me. 
The years since have seen Laura Linney become one of the best-respected actors of this or any generation, with two more Oscar noms and a handful of Emmy wins to prove it.
Julia Garner has been on the path to stardom since an early age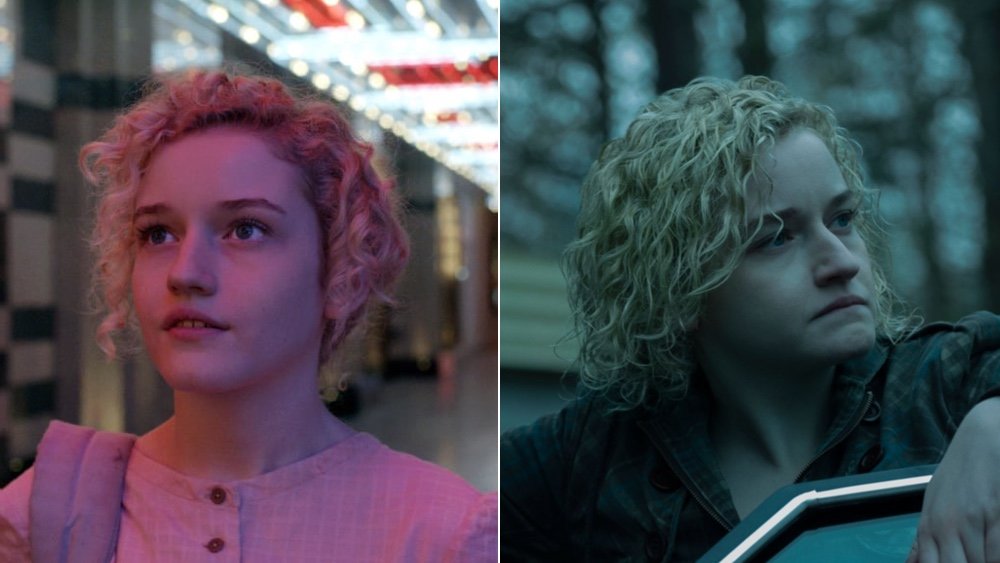 For some Ozark fans, the series was a welcome introduction to the actor who portrays the foul-mouthed, tough-as-nails, and surprisingly savvy Ruth Langmore. For those viewers with more indie-minded tastes, however, Julia Garner was already a well-known screen presence with an impressive list of credits in both film and television.
Like many of her Ozark co-stars, Garner's rise to fame began in her teens. The actor earned her first big-screen credit with a supporting turn opposite future MCU star Elizabeth Olsen in the 2011 cult drama Martha Marcy May Marlene, and has continued to blaze a trail on the indie scene since earning praise for her work in the 2013 creeper We Are What We Are, 2015's Grandma (opposite the great Lily Tomlin), and the eerily timely 2020 drama The Assistant. 
If you happened to miss Garner's work in those projects, it's entirely likely you remember her from a brief appearance in Frank Miller's and Robert Rodriguez's stylish comic book sequel Sin City: A Dame to Kill For, or for her heartbreaking performances as a terminally ill young woman in Netflix's beautifully bonkers miniseries Maniac. Most likely, you remember Garner for her work as the almost ill-fated Kimmy Breland in FX's spy drama The Americans, a near flawless series in which she was frequently one of the most intriguing supporting players.
Sofia Hublitz has been cooking up quite a name for herself in her young career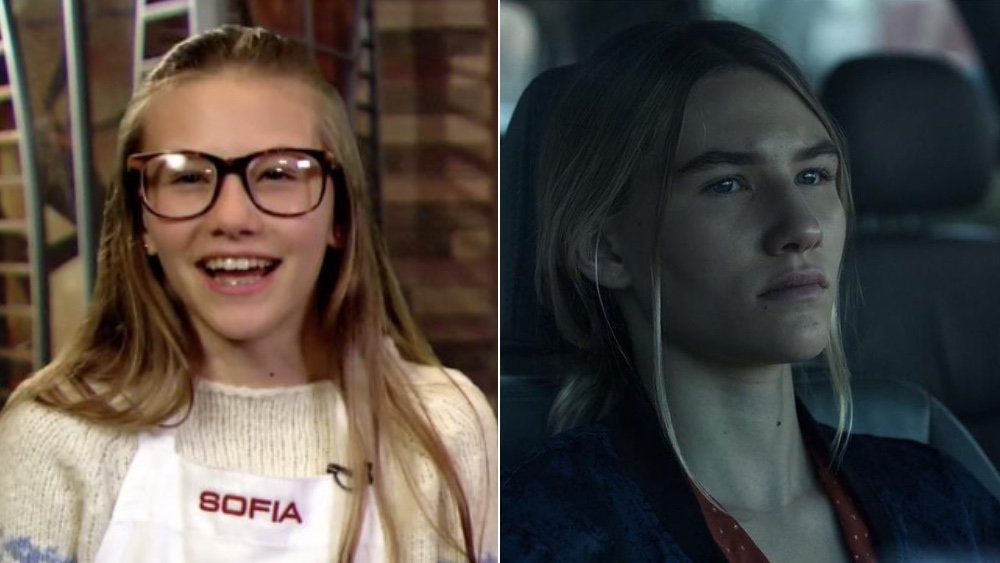 Familiar faces abound in the Ozark cast, but the series' producers have skillfully rounded out the show's ensemble with a bevy of fresh faces, with Marty and Wendy Byrde's kids two of the freshest of the fresh. That's particularly true of the actor who portrays their eldest child Charlotte, a complex character that's been hesitantly stepping into a more active role in her parent's nefarious doings since season 1.
That face belongs to Sofia Hublitz, and while she's clearly making the most out of her breakout moment in the taut Ozark narrative, the lauded series is hardly her first go in the saddle. Ozark isn't even Hublitz's first appearance on a critically acclaimed series, as she made more than a memorable guest appearance on FX's Emmy-winning series Louie and turned up in Louie-land again for a one-off turn in Horace and Pete.
But if you want to go way, way back, we can tell you Sofia Hublitz actually got her first big break in the land of reality television. She did so by attempting to please the palate of the infamously cantankerous Chef Gordon Ramsay on the first season of MasterChef Junior. And though Hublitz didn't take the top prize in the competition, she did break into the top 10, which is impressive enough.
Skylar Gaertner played a hero in the making before getting tangled in the Ozark web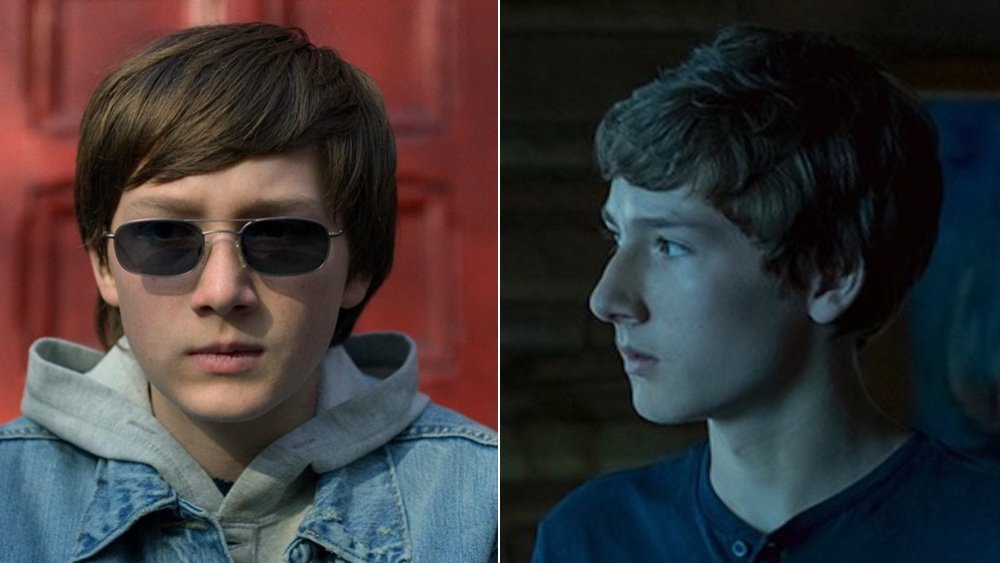 The actor who portrays Sofia Hublitz's gun-loving brother Jonah on Ozark is very much a star on the rise. You might be a bit surprised to find that young Skyler Gaertner has actually been working in showbiz for a lot longer than his fictional big sis. While he's only recently joined the ranks of teen stardom, he's been a working actor for over a decade already, and appears primed to make the most of his Ozark stardom moving forward.
Gaertner's star began its ascension way back in 2008 when the actor, still a toddler, scored a role in the pilot episode of the short-lived NBC dramedy Lipstick Jungle (which starred none other than Brooke Shields).
From there, Gaertner has worked more than steadily, earning one-off roles on series like Law & Order: SVU, Person of Interest, and Nurse Jackie. Like Julia Garner, he also turned up in a couple of memorable episodes of the FX drama The Americans, and racked up a handful of indie credits with 2014's They Came Together (opposite Amy Poehler and Paul Rudd), 2015's Sleeping with Other People (with Alison Brie and Jason Sudekis), and I Smile Back (alongside Sarah Silverman). But we'd lay even odds you recognize Skylar Gaertner for his work as young Matt Murdock in Netflix's brilliant-but-still-cancelled Marvel series Daredevil.
Lisa Emery has gone from perpetual supporting player to breakout star with Ozark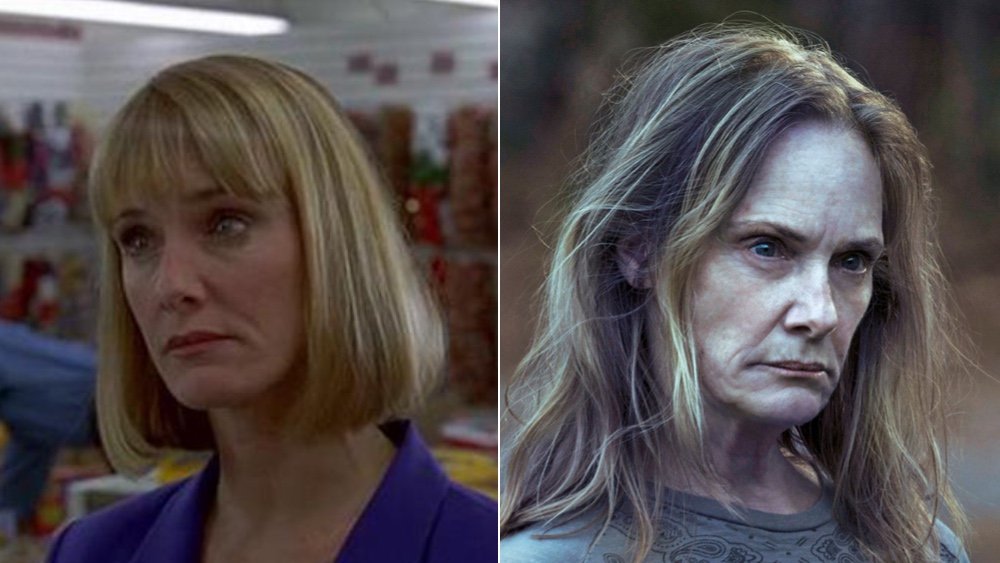 Ozark is likely the first time you've ever really taken notice of veteran character actor Lisa Emery. That's not a reflection on you, or anyone else for the record, 'cause if there's a single veteran player in the Ozark landscape who can truly call the series her breakout, it is indeed Emery.
Break out she has in her stint as the impetuously psychotic queen of the Ozark heroin trade Darlene Snell. After turning up early in Ozark's first season, Emery's Darlene remained one of the genuine wild cards in the series' singular cast of characters, and remains a true enigma since deviously offing her hubby and taking up with the wayward teen Wyatt Langmore.
Emery's had skin in the acting game for a couple of decades now, claiming supporting roles in '90s films like Wolf, In & Out, and A Map of the World. The 2000s found Emery appearing in such fare as Diane Lane's psycho-sexual thriller Unfaithful and the overlooked 2002 indie gem Rodger Dodger (co-starring Jesse Eisenberg). The years since have seen Emery score roles in Noah Baumbach's Margot at the Wedding, as well as on lauded TV series Law & Order and Fringe — not to mention a memorable recurring turn on season 1 of Netflix's MCU offering Jessica Jones.
You almost certainly know Peter Mullan's face from decades of work, even if you don't know his name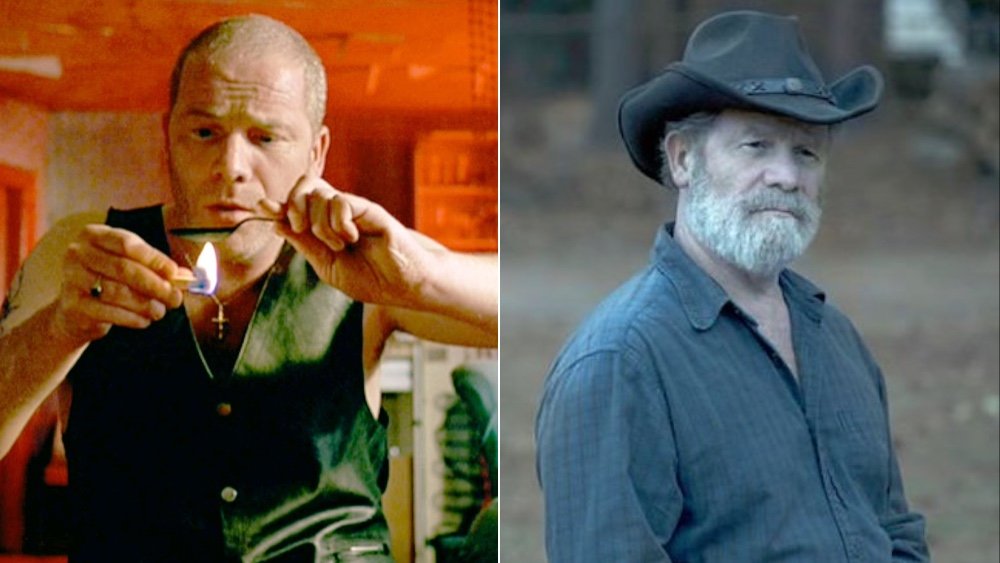 There are likely two classes of viewers when it came to the season 1 appearance of Darlene Snell's now dearly departed hubby Jacob: those who had no idea who the hell he was but marveled at his low-key ferocity, and those who said, "Peter Mullan's in this? It just got 1,000 times more interesting — he'll bring some serious low-key fire to the mix."
Though low-key isn't always the goal for Peter Mullan, the beloved character actor has spent the better of the past 30 years building an impeccable reputation in the movie biz for his devotion to craft, his skill at developing characters, and his genuinely magnetic screen presence. Mullan's reputation was more than bolstered by his simmering, scene-stealing turn as Jacob Snell, and his presence was greatly missed throughout the series' barn-burner of a third season.
Again, that was hardly a surprise for viewers who instantly recognized the Scottish actor on Ozark, as they've long studied his work in indie gems like Trainspotting (1996), Session 9 (2001), and 2007's unheralded gem Boy A (opposite a baby-faced Andrew Garfield). They've also helped him stand out in high-profile fare like Children of Men (2006), Harry Potter and the Deathly Hallows: Part 1 (2010), and Stephen Spielberg's War Horse (2011), not to mention small-screen offerings such as Top of the Lake (with Elisabeth Moss) and Olive Kitteridge (with Francs McDormand). That said, most viewers likely recognize him for recently playing ill-fated tech tycoon James Delos in HBO's Westworld.
Charlie Tahan has grown up on screen, and continues to wow in Ozark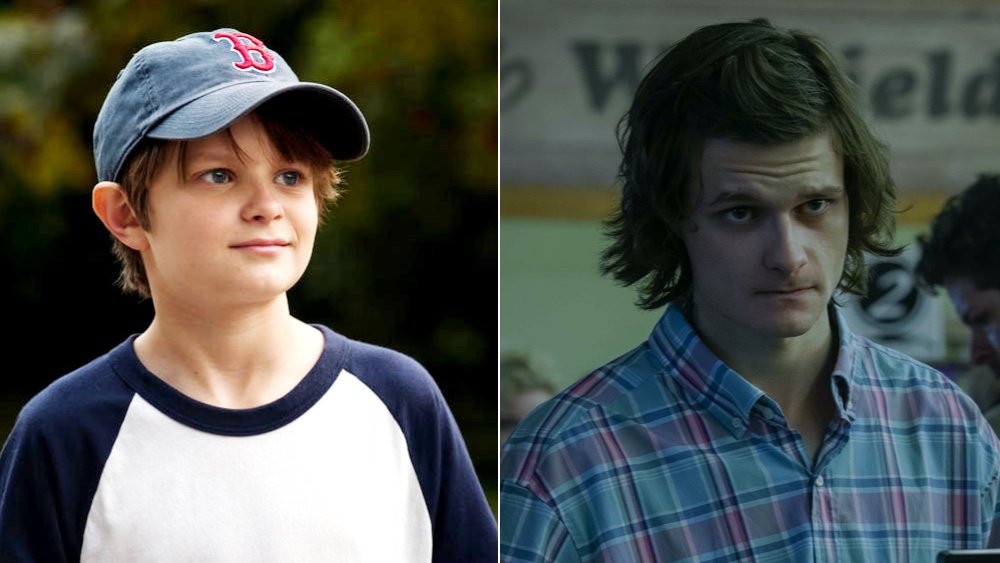 A quick glance at Charlie Tahan's boyish features and wildly unkempt hair would likely lead you to believe he's yet another of the rising stars amid Ozark's brilliant cast of youngsters. While that assumption wouldn't be completely off point, we'd also be quick to tell you that, like much of the series' young cast, Ozark is far from Tahan's first dramatic rodeo. At 22, the gifted young performer has already cobbled together dozens of film and television credits, going back to the age of nine.
Perhaps that already deep resume is why Tahan is so effective in the role of Wyatt Langmore in Ozark, with the actor skillfully imbuing the whip-smart yet deeply troubled youngster with equal parts new world naiveté and old world wariness. Whatever the case, Tahan's work is undoubtedly of the endlessly watchable nature.
As for Tahan's pre-Ozark career, it began with his memorable turn opposite Will Smith in 2007's I Am Legend. Since then, audiences have watched the actor grow from playing fresh-faced kids wise beyond their years (see Fringe, Charlie St. Cloud, and Blue Jasmine) to emotionally unstable teens (Weiner-Dog, Super Dark Times, and Gotham). As for what lays ahead for Tahan, we haven't a clue. But we're beyond excited to continue watching him grow as an actor.
Harris Yulin was a legend long before he turned up on Ozark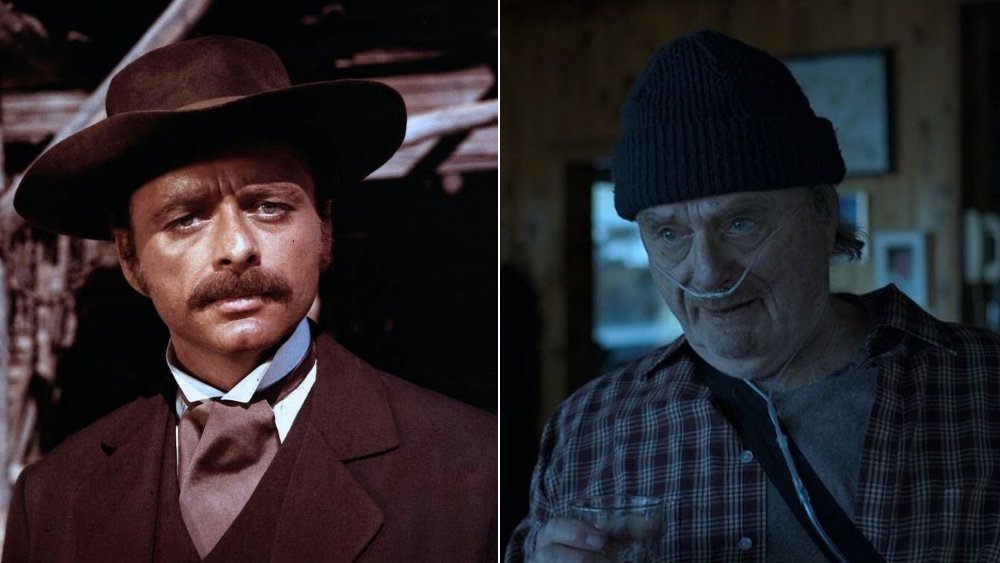 While Charlie Tahan certainly brought his share of world-wary energy to the Ozark landscape, his contributions (and really those of the entire cast) paled in comparison to the sobering gumption provided by the great Harris Yullin over the show's first two seasons. As Yulin has been acting professionally for half a century, it's also safe to assume the emotionally bruised, achingly remorseful grit, and often unabashedly effervescent spirit he brought to the proceedings were the direct result of having already lived a lifetime of his own in and out of the Hollywood spotlight.
While the current expanse of film and television lovers almost certainly recognize Yulin from his bevy of salty old tough guy roles in both mediums over the past couple of decades (see Training Day, The Place Beyond The Pines, Unbreakable Kimmy Schmidt). Of course, older fans are certain to remember the actor for his work in the likes of Scarface, Ghostbusters II, and particularly his 1970 breakout role playing Wyatt Earp to Stacy Keach's "Doc" Holliday and Faye Dunaway's Katie Elder in the underrated Western 'Doc'. And just for the record, if you've yet to see any of those films or shows, they're all more than worthy of discovery, just like the impressive career of Yulin himself.
Janet McTeer is finally starting to get the notoriety she deserves after her Ozark turn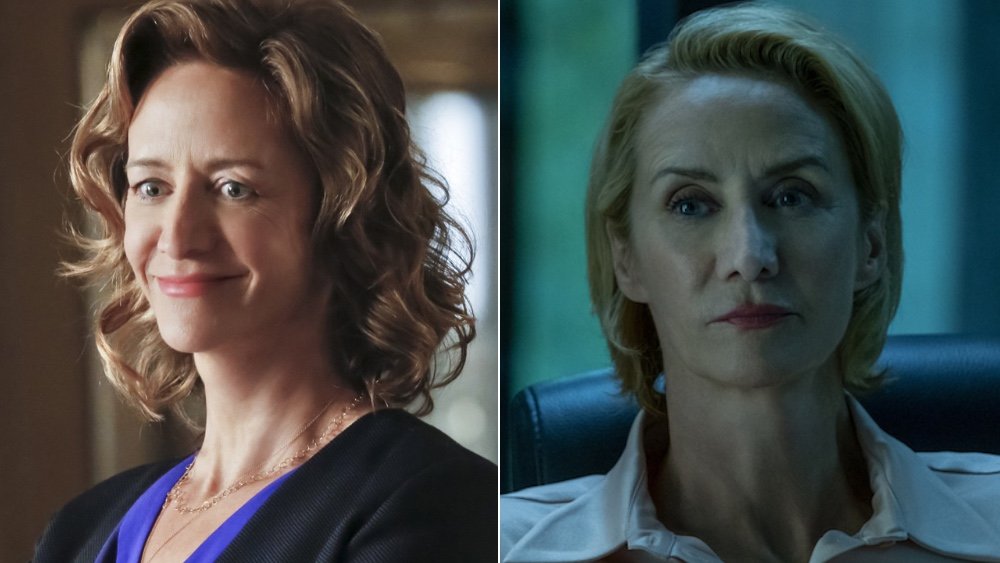 In a perfect world, moviegoers the world over would regard the name Janet McTeer with the same sort of reverence as Kate Winslet, Tilda Swinton, and Helena Bonham Carter — or even her Ozark co-star Laura Linney. As it is, the always amazing, twice Oscar-nominated actor's name is rarely included in such storied company as Linney's, or her UK contemporaries. She has, however, still managed to carve out quite a glorious little career on the fringes over the past 30 years, and there's little question her searing portrayal of cartel attorney Helen Pierce in Ozark's second and third seasons will only help seal McTeer's reputation as a true actor's actor.
Jason Bateman and the Ozark casting team were undoubtedly aware of Janet McTeer's rep before bringing the actor aboard their pitch black little crime saga. McTeer did not disappoint, delivering a formidable performance as stoically authentic and viscerally thrilling as her character's shocking series exit.
That's sort of become McTeer's M.O. over the years, and the actor's keen ability to bring emotional sincerity to any character is a big part of what's kept her so gainfully employed in widely lauded film and TV productions over the years, i.e. Carrington (1995), Songcatcher (2000), Tumbleweeds (1999), Damages (2012), Paint It Black (2016) and of course, Netflix's Jessica Jones, where she played the titular super's wayward Mama.
Esai Morales has been a steady presence in Hollywood since 1982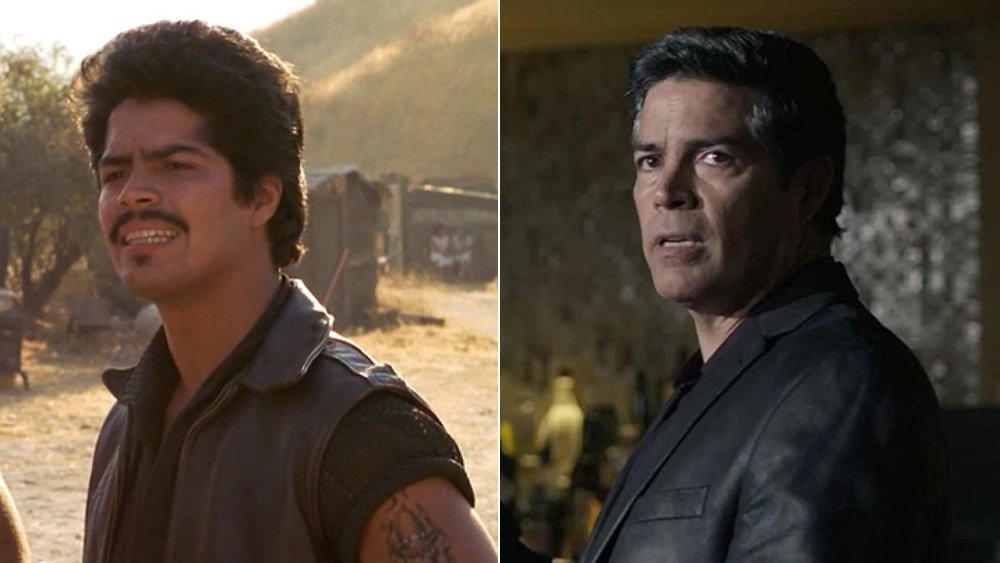 Like many of his Ozark co-stars, Esai Morales has been working in and around Hollywood for a very long time, and has pretty much played any role you can imagine. As such, he likely needed little introduction to the bulk of Ozark's viewership. As Morales has broken bad on both big screens and small over the years, it wasn't a total shock he was portraying a business-minded advisor to a major cartel boss, even if his character's unceremonious exit at the end of season 1 was.
That exit proved a turning point in the Byrdes' ongoing saga as stark as any in Ozark's overarching narrative. The moment itself also remains one of the series' most genuinely surprising twists, more or less setting the table for the jaw-dropping, tone-shifting shenanigans that have come in seasons since.
As for Morales, he brought the same sort of measured presence and cocksure sincerity he's known and deeply respected for in entertainment circles. Of the actor's enduring career, it's built on that very reputation, and has landed him prime gigs in films like Bad Boys (1985), Freejack (1992), and Fast Food Nation (2006) over the years; not to mention small-screen roles on shows like NYPD Blue, Jericho, and Battlestar Galactica spinoff Caprica. If you want to see Morales before he became a star, you'll want to check him out with a fully coiffed 'do in 1987's beloved musical biodrama La Bamba.
Tom Pelphrey has gone from soap star to rising star with Ozark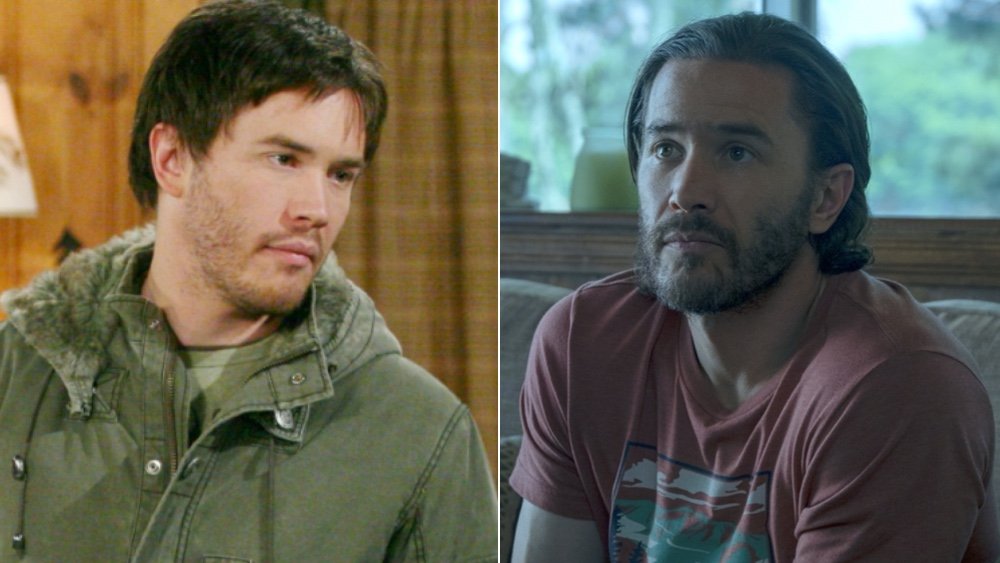 Every new season of Ozark has brought with it a handful of new characters and fresh faces. Few of the season 3 Ozark noobs made quite as big an impact on the season's torturous narrative as Tom Pelphrey. The actor turned up as Wendy Byrde's troubled brother Ben, and proceeded to shake things up in the Lake Ozark region in truly irreparable ways before being turned over to cartel hitmen by Wendy herself.
While we can't officially confirm whether or not Ben is actually dead just yet (and likely won't be able to until Ozark's fourth and final season hits Netflix), at the moment it does appear Tom Pelphry's time on Ozark was of the sparkle and fade sort.
That may be good news for Pelphrey, who's been making quite a name for himself in recent years after a string of solid turns in Showtime's critically adored, southern-fried crime series Banshee, and in Netflix's far less lauded MCU adaptation Iron Fist. The actor is next suiting up as Hollywood legend Joseph Mankeiwicz for the great David Fincher in the Netflix venture Mank (2020). While we wait to see how the two-time Daytime Emmy winner handles himself in Fincher-land, it's safe to say he's come a long way from his formative days on soap operas Guiding Light and As the World Turns.