What Happened To The Cast Of Numb3rs?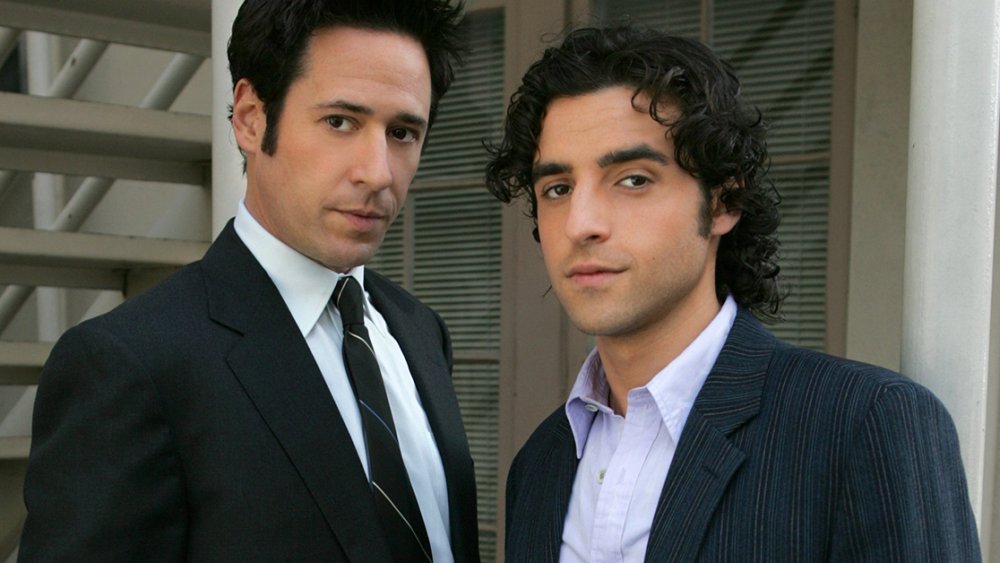 CBS Television
Historically speaking, there's been no particular shortage of procedural thrillers on TV. In fact, the crime drama has been a small-screen staple pretty much since television was invented, and is rivaled these days only by legal and medical dramas in terms of primetime prominence. Still, with so many offerings hitting the networks from one year to the next, it's not all that easy for one procedural or another to separate itself from the pack, and separation typically requires some sort of narrative device no other show has.
In the case of CBS' long-running procedural Numb3rs, that device was math, and the series offered up a genius-level mathematician (David Krumholz) using the science of numbers to help his FBI brother (Rob Morrow) solve crimes in the Los Angeles area. Equal parts whip-smart detective saga, stark family drama, and incisive character study, Numb3rs utilized that clever setup to often-thrilling effect, proving a surprise hit for CBS when it made its 2005 debut. The series would eventually produce 119 episodes on the network in its six-season run, airing its series finale in early 2010.   
Yes, surprising as it may be, Numb3rs has actually been off the air for over a decade. In the years since its final bow, it has become a bit of a cult hit in syndication. Not surprisingly, the series' brilliant principle cast members have all since gone on to bigger and better things on screens big and small. Here's a look at what happened to the cast of Numb3rs. 
Rob Morrow has continued to impress since Numb3rs ended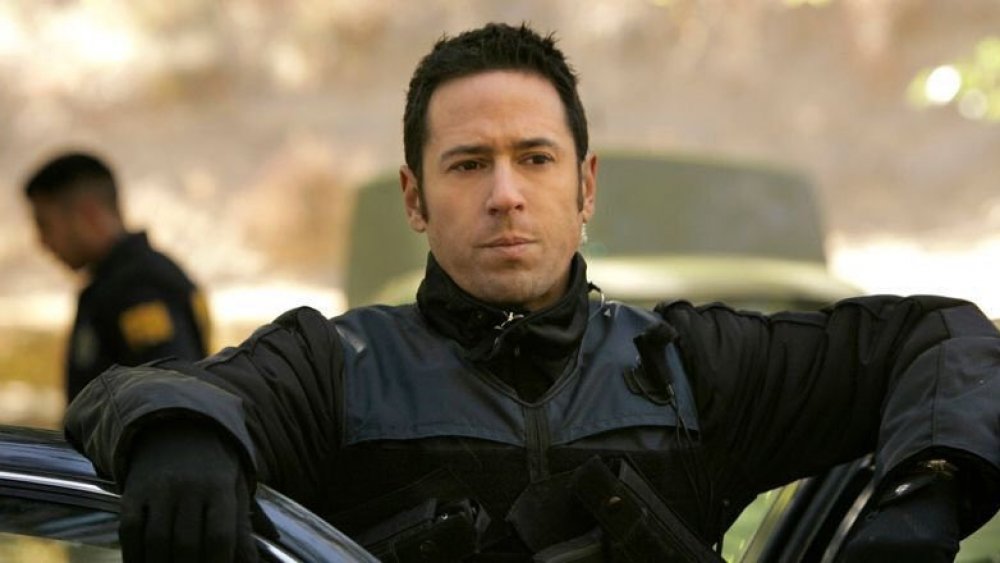 CBS Television
The cast of Numb3rs was pretty well stacked with a mix of veteran actors and relative newcomers. Chief amongst the vets was Rob Morrow, who'd already logged one small-screen hit in the early '90s via CBS' charming existential dramedy Northern Exposure. Numb3rs saw Morrow stepping into a very different sort of character in Don Eppes, the no-nonsense lead agent in the FBI's Violent Crimes Division. Morrow appeared as Don in 118 of Numb3rs 119 episodes, and proved a necessary narrative anchor for the show when it spun off into mathematical flights of fancy, which it often did. 
Morrow has kept himself quite busy since Numb3rs bid farewell to network television. His first post-Numb3rs gig came on HBO's wildly popular Hollywood satire Entourage, on which he played attorney to Jeremy Piven's cantankerous super-agent Ari Gold. Morrow followed up that gig with a series of appearances in TV and films, including a memorable appearance in the 2013 indie musical Begin Again (opposite Mark Ruffalo and Keira Knightley). A few years later, Morrow made another small-screen splash when he turned up in the FX anthology series American Crime Story, portraying attorney Barry Scheck, who was a key player the O.J. Simpson trial.
Since then, Morrow has claimed supporting roles in popular series like Designated Survivor, Chicago P.D., and Hawaii Five-0. He even made a hilarious guest appearance on Netflix's animated masterpiece BoJack Horseman. Currently, Rob Morrow is sharing the screen with the likes of Paul Giamatti and Damien Lewis in Showtime's hit drama Billions.  
David Krumholz has been a steady presence on the fringes of Hollywood in his post-Numb3rs career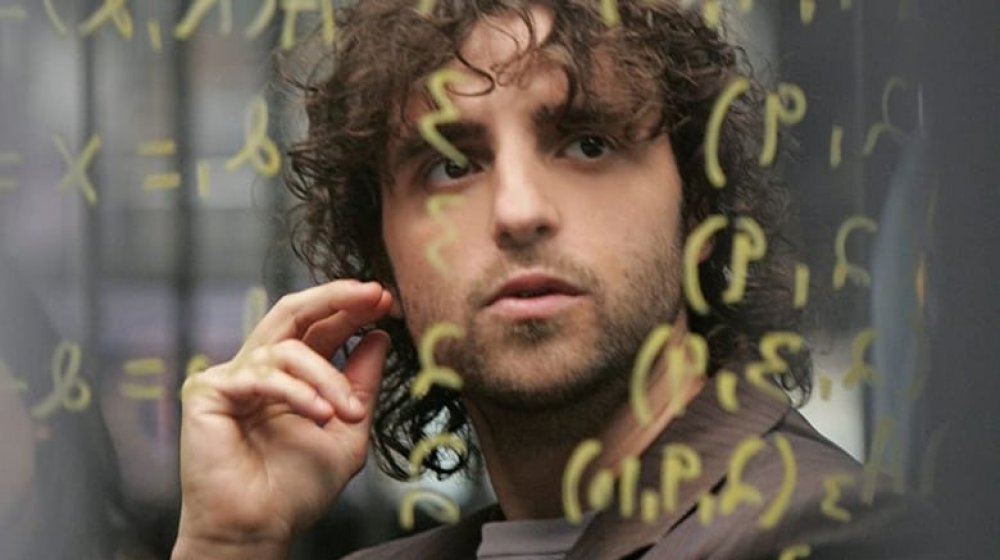 CBS Television
Much like the actor who portrayed his big bro in Numb3rs, David Krumholz had been making the rounds in Hollywood for years before landing the CBS drama. Unlike Morrow, Krumholz had been in the game since his youth, earning his first screen credit when he was just 15 years old. His breakout role came a couple of years later when he turned up as a cranky Elf named Bernard opposite Tim Allen in the Disney holiday hit The Santa Clause. From there, Krumholz booked numerous gigs in film and television, making notable, often scene-stealingly hilarious appearances in films like Slums of Beverly Hills, 10 Things I Hate About You, Harold & Kumar Go To White Castle, and Joss Whedon's Serenity, among many, many more. 
Numb3rs, however, offered Krumholz a chance to stretch his talents into more traditionally dramatic territory. His math-whiz character proved that, while comedy was undoubtedly Krumholz's strength, he could still tug at viewers' heartstrings by building a character as intellectually charismatic and cocksure as he was deeply insecure. 
Krumholz has largely kept to that approach in his post-Numb3rs career, splitting his time between playing comic foil and dramatic anchor in both film and television. That approach has led the actor appear on small-screen hits like The Newsroom, Mom, The Good Wife, Master of None, and HBO's The Deuce. It's also found him scoring roles in cinematic ventures like This is the End, The Judge, Hail, Ceasar!, and The Ballad of Buster Scruggs. Most recently, Krumholz delivered another impressive dramatic turn in HBO's star-studded miniseries event The Plot Against America.    
Judd Hirsch has only added to his legacy in the wake of Numb3rs cancellation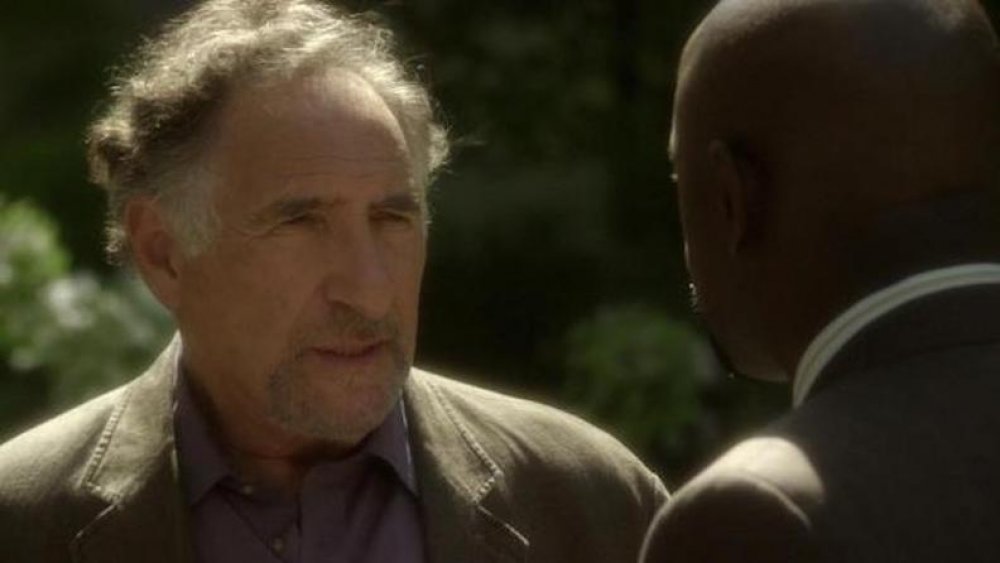 CBS Television
On the topic of veteran actors who managed to make a stark impact on the Numb3rs narrative, the great Judd Hirsch is likely the one with whom most TV fans were most familiar before he appeared on the series. He had, after all, already become a star via his role in the iconic ensemble sitcom Taxi (opposite Andy Kaufman, Danny DeVito, Tony Danza, Christopher Lloyd, and more), and even fronted his own hit series with NBC's Dear John. He'd also delivered more than memorable work in films like Ordinary People, Running on Empty, Independence Day, and A Beautiful Mind.
Hirsch's work as Don and Charlie's city planner papa Alan Eppes on Numb3rs was no less memorable, with the actor bringing his signature blend of nervy neuroticism, plain-speaking mensch-iness, and heartfelt emotion to a role that required plenty of each. 
The beloved actor has continued to work since Numb3rs aired its finale. Immediately following Numb3rs' cancellation, Hirsch turned up in a slew of films, including This Must Be The Place (opposite Sean Penn), Tower Heist, and The Muppets. He followed those movies with a memorable arc on FX's now-defunct legal drama Damages, and went on to deliver equally impressive work with supporting turns on The Good Wife, The Big Bang Theory, Maron, and The Goldbergs. Recent years have also seen Hirsch turn up in Noah Baumbach's highly underrated Netflix flick The Meyerowitz Stories, and opposite Adam Sandler in 2019's pulse-pounding thriller Uncut Gems. 
He also reprised his Independence Day role for the much-maligned sequel Independence Day: Resurgence. Most recently, Hirsch appeared in Hulu's Al Pacino-fronted streaming series Hunters as the famed Holocaust survivor, writer, and Nazi hunter Simon Wiesenthal. 

Alimi Ballard has continued to play tough guys since leaving Numb3rs behind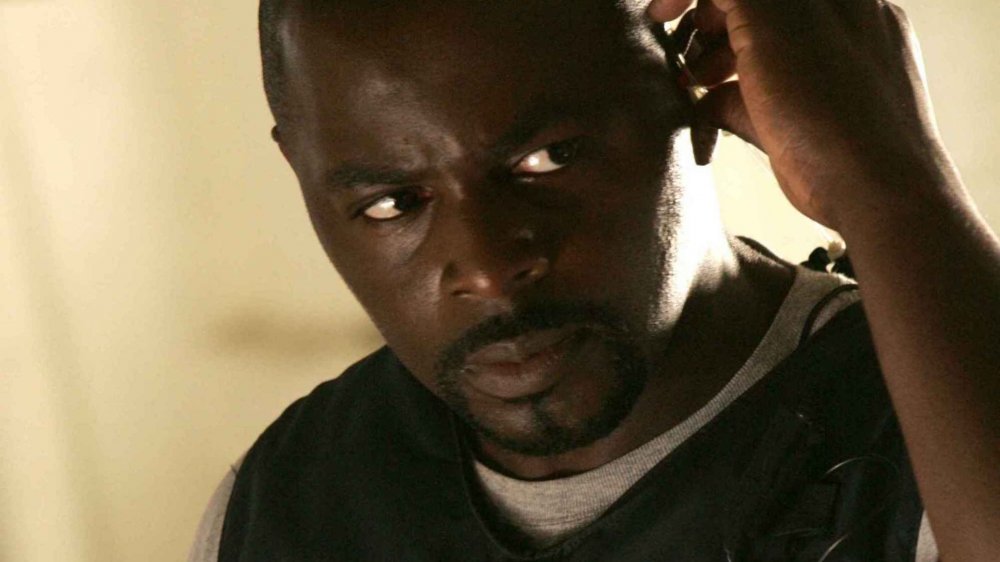 CBS Television
Unlike most small-screen procedural series, Numb3rs didn't really feature a lot of tough guys doing tough guy things, instead opting to put the brains behind the operations front and center for much of the action. That doesn't mean the series didn't feature any action, though, nor does it mean Numb3rs was lacking in tough guys. When it came time for action, Alimi Ballard's FBI Field Agent David Sinclair was usually front and center.
Like many of his co-stars, Ballard had been making his way in Hollywood for a few years before landing his Numb3s gig. Unlike his co-stars, Ballard had yet to find his breakout role prior to booking the role of David Sinclair. He had, however, made quite an impression with solid supporting work in the likes of Deep Impact, Men of Honor, Sabrina The Teenage Witch (he was Quizmaster Albert), and James Cameron's tragically short-lived sci-fi series Dark Angel.  

Like the rest of Numb3rs' principle cast, Ballard hit the ground running when the show ended, immediately winning a role in the fifth chapter of the Fast and the Furious franchise, Fast Five, and even getting in on the Marvel game by voicing both Falcon and Spider-Man for video game adaptations. He also landed a recurring role on CBS' long-running crime drama CSI: Crime Scene Investigation, and has made cameo appearances in a dozen other series. Most recently, Ballard appeared as New Orleans kingpin Marcel Dumas on USA Network's cartel-ish drama Queen of the South.
Diane Farr has kept herself quite busy since making her Numb3rs exit
CBS Television
Unfortunately, not all of the faces that appeared in the Numb3rs 2005 pilot were around for the 2010 finale. In the case of Diane Farr, she didn't appear in either. Though her character was a major part of the Numb3rs narrative, the veteran TV actor didn't make her first appearance until the season 2 premiere. When she did, her Megan Reeves (an FBI behavioral specialist) altered the landscape of the show in intriguing new ways, and not only because she was romantically involved with one of the story's most intriguing characters.
Reeves' romantic entanglement was a rather minor (if memorable) aspect of her character, who contributed to the team's crime-solving schtick in increasingly valuable ways throughout her 66-episode run. By the time she made her first appearance, Farr had, of course, already made a similar impact on several small screen series, The Drew Carey Show, Roswell, and Rescue Me among them.
Farr has unsurprisingly continued to book steady work since her Numb3rs character decided to leave the FBI and counsel troubled young women. Immediately after Numb3rs, Farr steamed up the screen with David Duchovny with a season-long arc as Hank's TA Jill on Californication. She's gone on to make similarly memorable appearances on White Collar, Private Practice, Two and a Half Men, Modern Family, and Black-ish. Of late, Farr has appeared in underrated sitcoms like Splitting up Together and Thumb Runner (opposite her old Numb3rs co-star Dylan Bruno). 
Since Numb3rs, Peter MacNicol continues to be one of the more intriguing actors around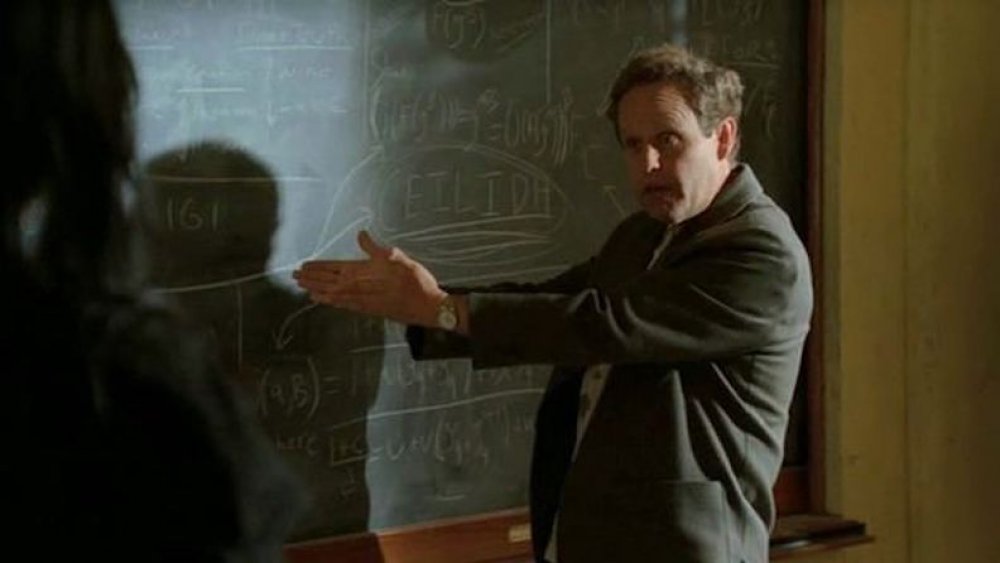 CBS Television
For television fans who spent any time gazing at the tube in the 1990s Peter MacNicol needed no introduction when he made his first appearance as Dr. Larry Fleinhardt on Numb3rs. That's because the actor had more than left his mark on a pair of the decade's more memorable series in Chicago Hope and Ally McBeal. Film lovers of the late '80s might also have recognized him, of course, as MacNicol's work in the much-maligned Ghostbusters 2 proved just as memorable. 
You're likely aware of MacNicol's singular acting style from those projects. His work as Charlie's bestie-slash-university colleague, theoretical physicist Larry Fleinhardt, proved no less endearingly nervy, and was frequently the very essence of scene-stealing on Numb3rs. 
After his lengthy run as Dr. Fleinhard on Numb3rs, MacNicol (who also did some gonzo voice work on Adult Swim's Harvey Birdman prior to appearing on the show) has continued to bring that same approach to pretty much every character he's played. That list of characters is surprisingly long, with MacNicol immediately following Numb3rs with a brief arcs on Grey's Anatomy, CSI: Cyber, Marvel's Agents of S.H.I.E.L.D., and The Mindy Project. He was also one of the few high points in the otherwise critically reviled 2012 board-game actioner Battleship.
MacNicol is currently appearing in the CBS legal drama All Rise, but if you want to see the actor at his absolute best, you'll want to revisit his utterly brilliant work as power player Jeff Kane on HBO's searing political satire Veep.