What The Cast Of Knight Rider Is Doing Today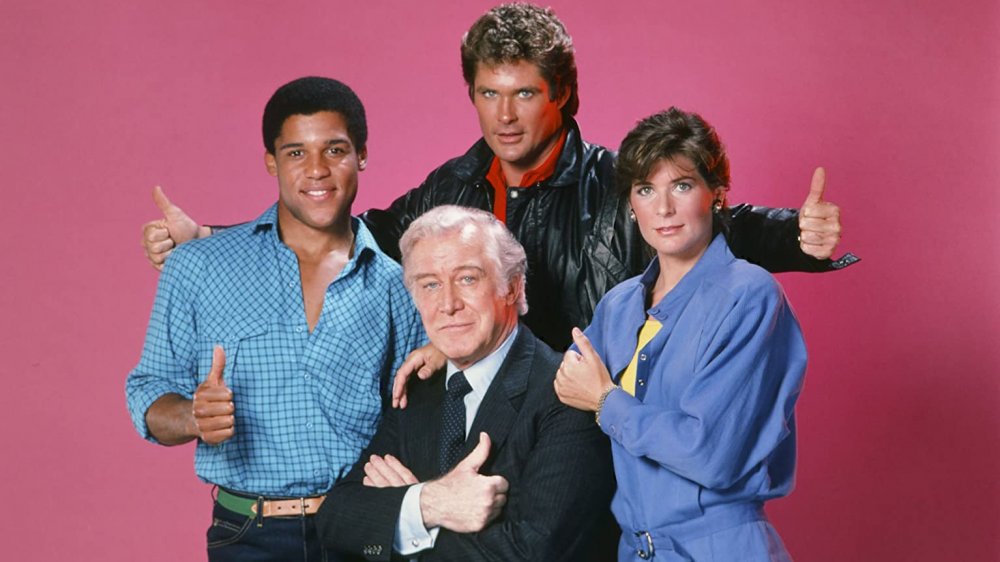 In 1982 — back when you could still count the number of TV networks on one hand and Blockbuster Video wasn't even open yet — the action drama Knight Rider premiered on NBC. With an unforgettable opening theme and featuring the near-indestructible artificially intelligent car KITT (Knight Industries Two Thousand), Knight Rider enjoyed four years on NBC and spawned an entire franchise including spin-offs, reboots, made-for-TV movies, and video games. 
David Hasselhoff starred in the original series as crime-fighting hero Michael Knight. Originally an LAPD detective named Michael Long, he's recruited by the clandestine group FLAG (Foundation for Law and Government) after he's shot in the head on duty. FLAG nurses him back to health, gives him reconstructive facial surgery, and lets the world believe he's dead so he can fight for justice as the reborn Michael Knight. His primary tool is KITT (voiced by William Daniels), the snarky smart car with more high-tech gadgets than your average James Bond flick. 
It's been decades since the first Knight Rider was on the air and without KITT, Hasselhoff and most of the actors who played friends and foes have moved on with their lives. Some bid acting farewell, some kept working but with less time in the spotlight, while others are doing better than ever. Keep reading to find out what the cast of Knight Rider is doing today.
David Hasselhoff has been busy Hasselhoffing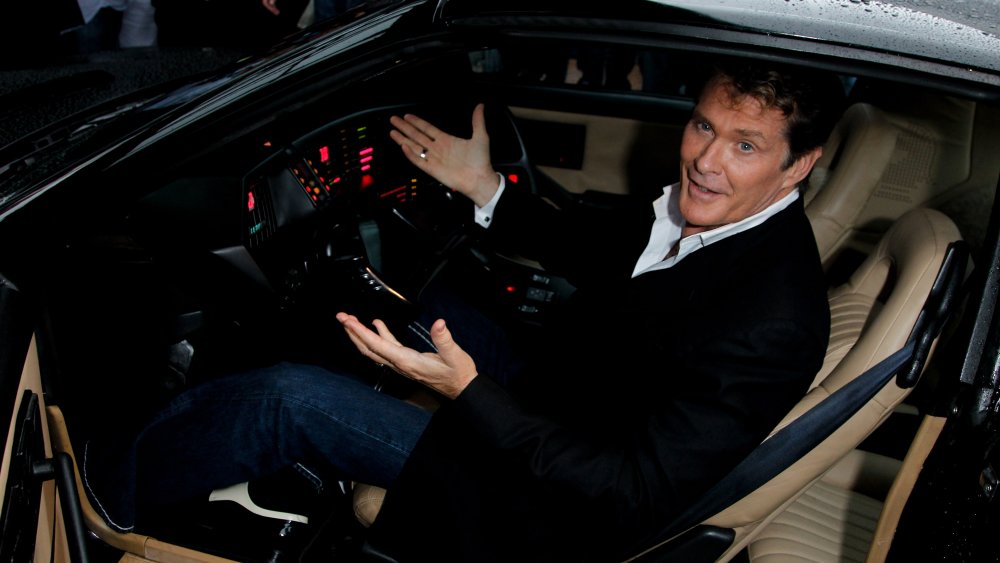 Sean Gallup/Getty Images
The end of the original Knight Rider series didn't end David Hasselhoff's time on television. After fighting injustice with KITT, Hasselhoff got the leading role of lifeguard Mitch Buchannon on Baywatch, which ran for an impressive 11 years. Along with numerous film and TV projects, he reprised the role of Michael Knight in the 1991 TV movie Knight Rider 2000, returned to his brief role as Snapper Foster in The Young and the Restless, and beat Samuel L. Jackson by ten years when he played Marvel superspy Nick Fury in the 1998 TV movie Nick Fury: Agent of Shield. 
In the 21st century Hasselhoff's acting work became increasingly self-referential, with Hasselhoff often appearing as himself in otherwise fictitious TV shows and films. He shows up as himself in episodes of The West Wing, Just Shoot Me!, and even Spongebob Squarepants (both the show and the movie), among others. He does it on the big screen, too, playing himself in Piranha 3DD, in the 2011 comedy Hop, and had one of Marvel's best cameos as the villain Ego taking on the form of Hasselhoff in Guardians of the Galaxy Vol 2. In 2010, Hasselhoff and his daughters starred in the short-lived reality series The Hasselhoffs, he played a fictionalized version of himself in the mockumentary BBC series Hoff the Record, and in 2017 he starred with Ken Jeong in the action comedy Killing Hasselhoff.  
Hasselhoff hasn't stopped singing, either — in 2019 he released his 14th album, Open Your Eyes.  
William Daniels was still active long after Knight Rider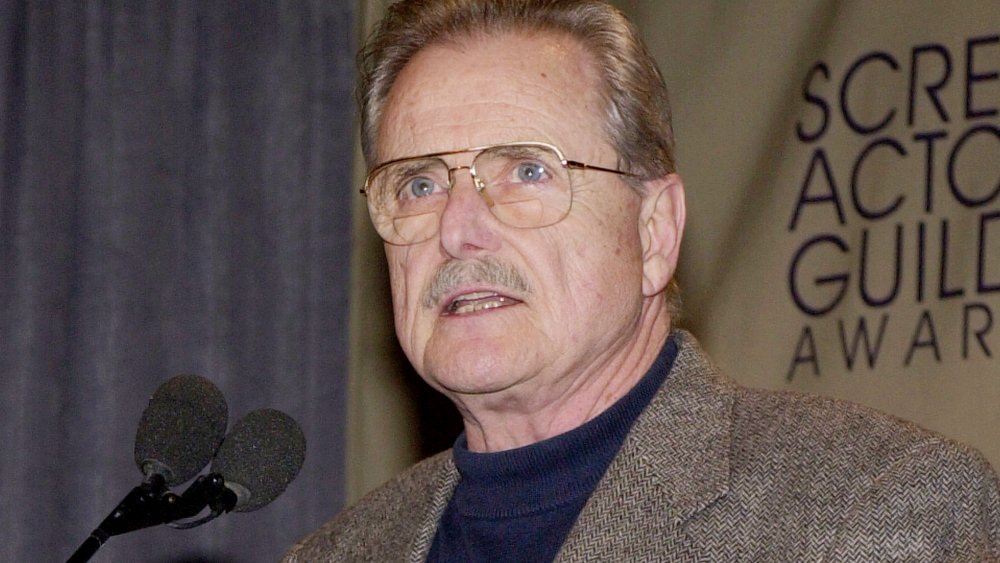 Getty Images
You won't remember William Daniels in fistfights with bad guys on Knight Rider, but that's because he filled a much more important role. Daniels was the voice of the smart car KITT for all of the original Knight Rider series, as well as the 1991 TV movie Knight Rider 2000. 
Before, during, and after the original run of Knight Rider, Daniels was playing the role for which he's most fondly remembered — as Dr. Mark Craig on the medical drama St. Elsewhere. Along with plenty of recurring and one-off TV and film roles in the intervening years — including parts on Scrubs, Star Trek: Voyager, The Closer, and Grey's Anatomy — Daniels would find a new generation of fans as Cory Matthews' (Ben Savage) teacher in the long-running sitcom Boy Meets World, later reprising the role for the spin-off Girl Meets World. He never completely left Knight Rider's snarky Trans Am behind — he voiced KITT for two episodes of The Simpsons, the Lego Dimensions video game, and the 2006 comedy The Benchwarmers. 
Daniels enjoyed a long, distinguished acting career beginning in the '50s. In 2017 he shared the story of his career in his memoir There I Go Again: How I Came to Be Mr. Feeny, John Adams, Dr. Craig, KITT, and Many Others. 
Edward Mulhare is sadly no longer with us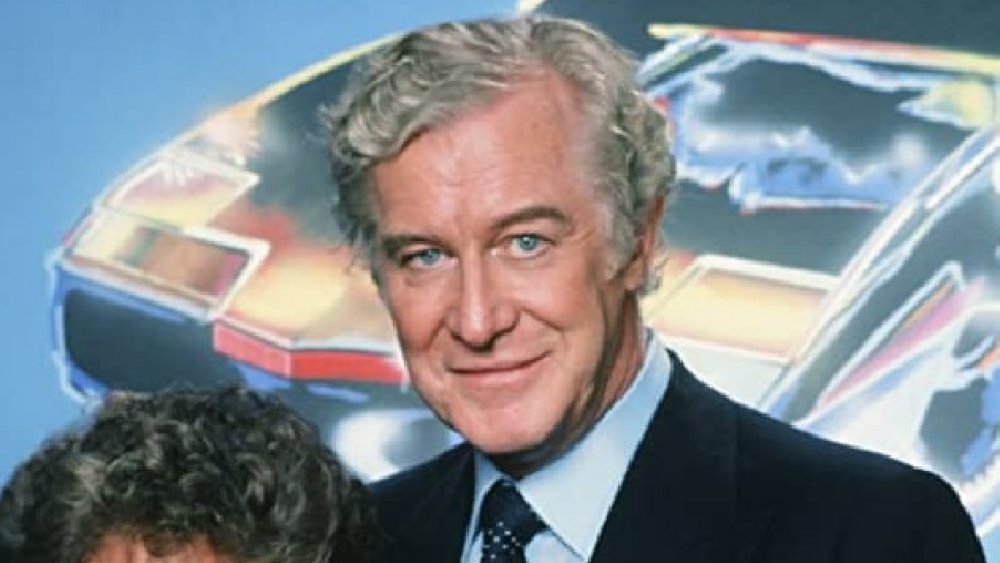 He wasn't often on the action side of things, but Knight Rider wouldn't have been the same without Edward Mulhare as FLAG head Devon Miles. It's Devon who arranges for Michael Long to be brought into FLAG and remade as Michael Knight, who oversees the creation of KITT, and who recruits other important FLAG assets. Miles and Knight don't like each other very much in the beginning of Knight Rider, but as the series continues it's clear the older Englishman develops paternal feelings toward the hero. 
Mulhare's acting career predates Knight Rider by about 40 years. Among his more memorable classic roles was Captain Costanzo in the 1965 World War II adventure flick Von Ryan's Express, and the poltergeist Captain Daniel Gregg in the 1968-70 sitcom The Ghost & Mrs. Muir. 
Unfortunately, Mulhare passed away in 1997 from lung cancer. Between the end of Knight Rider and his death, Mulhare could be seen mainly in one-off television appearances on shows like Murder, She Wrote and MacGyver. He was there to play Devon Miles once more in the 1991 TV movie Knight Rider 2000. His final film came out the year of his passing — the Jack Lemmon/Walter Matthau comedy Out to Sea. 
Patricia McPherson is out of the garage and in nature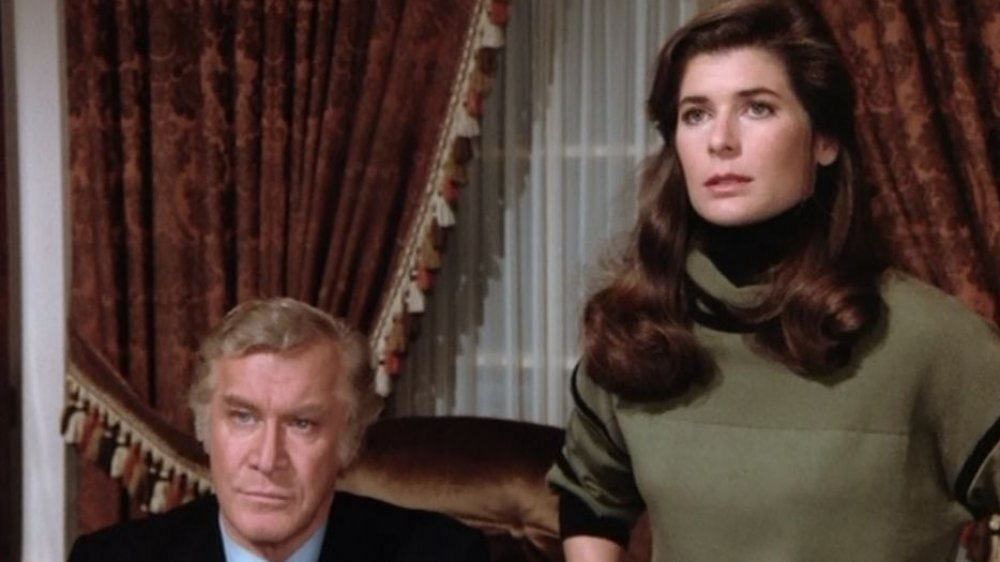 For most of Knight Rider, Patricia McPherson played Dr. Bonnie Barstow, KITT's lead technician and a love interest for Michael Knight. It was Bonnie who repaired KITT between missions and who often criticized Knight for not being more careful with the vehicle. Barstow disappears in Knight Rider's second season only to reappear in season 3. The narrative reason given was that Dr. Barstow had continued her graduate studies, but according to Nick Nugent's The Knight Rider Companion, both fans and other cast members fought hard to get McPherson back. 
McPherson's acting gigs grew fewer and farther apart after Knight Rider's 1986 finale. She scored mainly small roles in other TV series like MacGyver, Matlock, and Star Trek: The Next Generation. Her last credited role was in a 2009 episode of the sci-fi series Warehouse 13. 
While she's no longer acting on TV, McPherson hasn't left the spotlight completely. In more recent years she's become an environmental activist. In particular, she works to preserve Southern California's Ballona Wetlands, investigating potentially illegal and environmentally harmful actions by natural gas companies working in the area. 
Rebecca Holden is acting and singing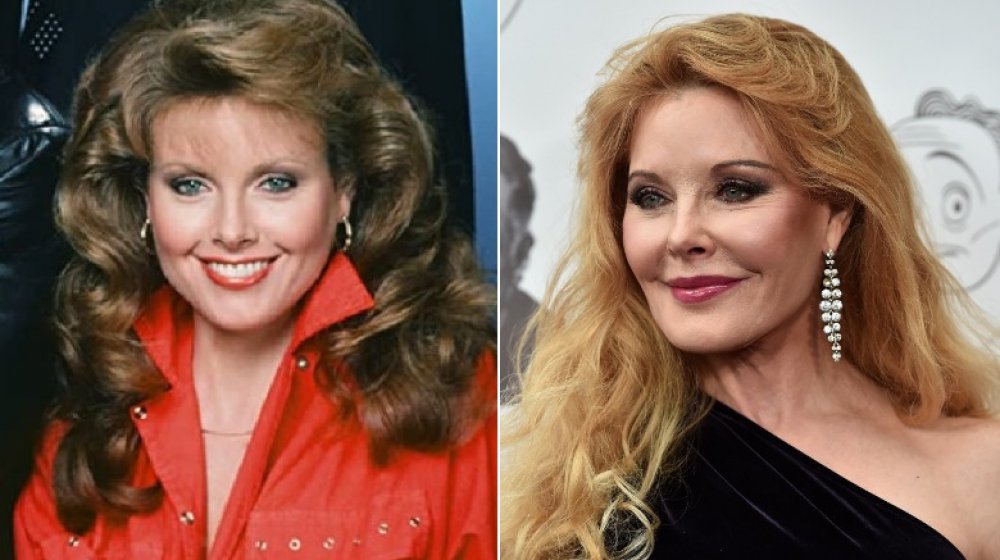 Alberto E. Rodriguez/GettyImages
When Patricia McPherson temporarily left Knight Rider in the show's second season, she was replaced by Rebecca Holden. Holden played April Curtis, KITT's new mechanic and FLAG's lead designer. Like her predecessor, April Curtis worked on KITT when Michael Knight wasn't busy using it to oil slick bad guys. She took on kind of a motherly role to the smart car — praising KITT when the car performed as it should, and scolding it when it malfunctioned. Holden's last appearance was in season 2's penultimate episode, "Let It Be Me," and McPherson returned as Bonnie Barstow in season 3. April Curtis wasn't heard from again. 
Rebecca Holden, on the other hand, kept going beyond the bounds of Knight Rider. In the late '80s she had one-off spots on shows like Remington Steele, Night Court, and a three-episode recurring role on General Hospital in 1987. Her acting since then has been sporadic, but she's still working today in TV and films. 
Like former co-star David Hasselhoff, Holden has entertainment aspirations beyond acting. She started touring with a country band in 1986, and continued performing and recording music into the 2010s, with her videos appearing on TNN and CMT.
Peter Parros is one of the Haves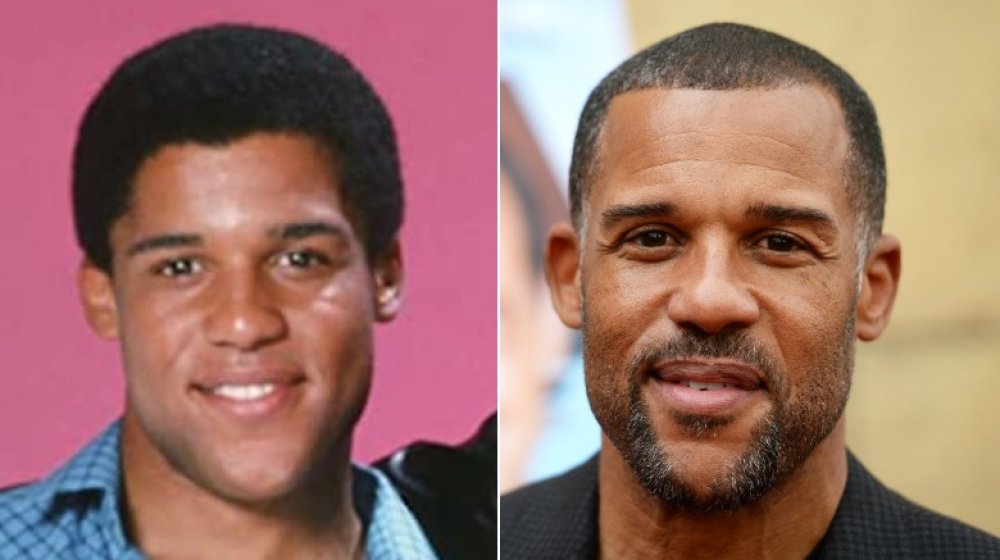 Robyn Peck/AFP via Getty Images
It isn't until Knight Rider's fourth and final season that Reginald Cornelius III, a.k.a. RC3, becomes part of FLAG's team, played by Peter Parros. RC3 starts off as a Chicago vigilante, scaring off crooks with a fake assault rifle. After Michael Knight and KITT team up with RC3 to take down some bank robbers in "Knight of the Juggernaut," he's recruited into FLAG as both a mechanic and, occasionally, Knight's sidekick. 
Unlike some other Knight Rider alumni, Parros has enjoyed a lot of regular TV work since the end of the series. From 1989-1991 he was one of the two leads for the police procedural drama The New Adam-12. He's also been a familiar face in multiple American soap operas. In 1992 he played Tyrone Mitchell on Santa Barbara, in 1994 he replaced Charles Malik Whitfield as Dr. Ben Price on One Life to Live. For 12 years he played yet another Dr. Ben — this time Dr. Ben Harris — on As the World Turns.
More recently, Parros stars as wealthy judge David Harrington in Tyler Perry's hit soap opera The Haves and the Have Nots on the Oprah Winfrey Network. 
Val Kilmer is back in the danger zone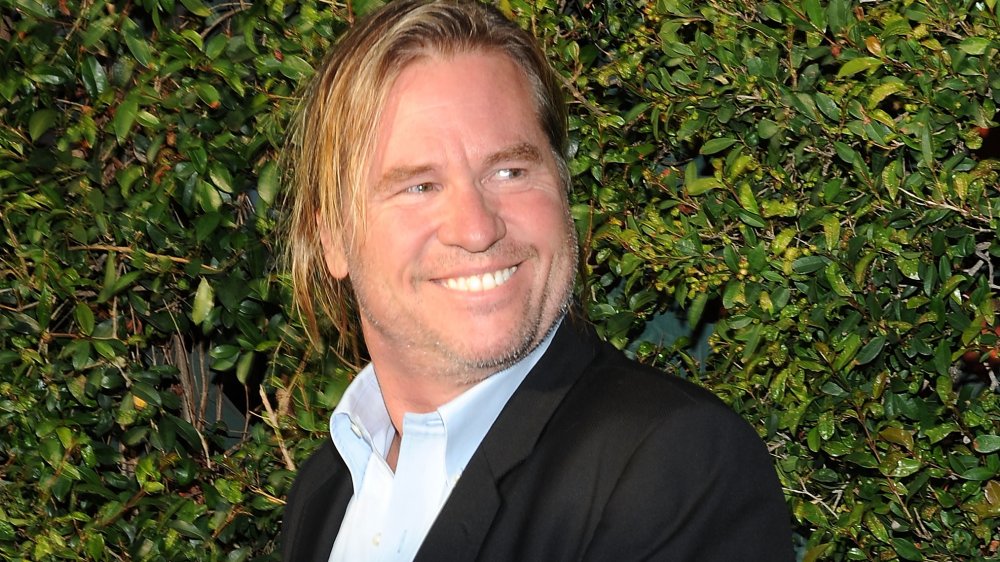 Valerie Macon/AFP/Getty Images
What is Val Kilmer doing on this list, you ask? Well, as you probably know, Kilmer had nothing to do with the '80s version of Knight Rider. But in the 2008 Knight Rider TV movie and the subsequent short-lived series, it was Val Kilmer playing the voice of the artificially intelligent car KITT.
After the Knight Rider remake shuttered, Kilmer enjoyed regular work in film and TV. He plays a vengeful ghost in the 2010 horror The Traveler, a fictionalized version of himself in 2012's The Fourth Dimension, and Officer Gert Rafto in the 2017 psychological crime drama The Snowman. He's also done some fun voice work, including the 2011 video game Spider-Man: Edge of Time and as both Star Trek's Borg and the Masters of the Universe character Man-E-Faces on a 2014 episode of Robot Chicken.
Acting-wise, Val Kilmer dropped off the radar in 2015 and 2016, and fans were worried. For two years, publicly Kilmer largely denied rumors that he was battling cancer. In 2017, he opened up about his health issues with The Hollywood Reporter. Kilmer told THR during his two silent years he was struggling with throat cancer, including a procedure on his trachea that "reduced his voice to a rasp and rendered him short of breath." 
Thankfully, Kilmer still seems eager to work. Among other upcoming projects, he'll be reprising the role of hotshot pilot Iceman in Top Gun: Maverick.
Peter Cullen's voice can still be heard all over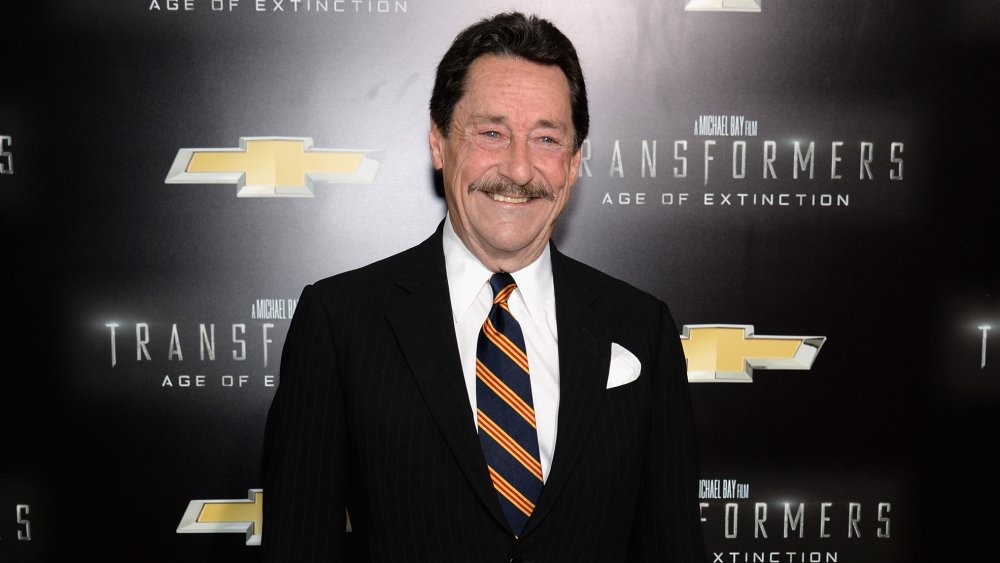 Dimitrios Kambouris/Getty Images
If Knight Rider's KITT had a nemesis, it was KARR (Knight's Automated Roving Robot). KARR was the prototype for what would later become KITT, but KARR's programming cared less about protecting human life and more about doing whatever it could to protect itself. The rival vehicle first appears in season 1's "Trust Doesn't Rust" and is brought back in season 3 for "KITT vs. KARR." While Paul Frees voiced KARR for the later appearance, it's Peter Cullen providing the ruthless car's electronic voice in season 1. He reprised the role for the short-lived 2008-09 Knight Rider series in "Knight to King's Pawn."
Cullen has kept very busy since his short stints on Knight Rider. Any Transformers fan should know his name. Cullen has been the voice of Autobot head honcho Optimus Prime for decades — from the '80s Saturday morning cartoons to Michael Bay's live-action films, and lots of video games and series in-between. 
But Cullen's work hardly begins or ends with Transformers. He's voiced the lovably sad Eeyore in a lot of Winnie the Pooh related media. He's done voices for Adventures of the Gummi Bears, Chip 'N' Dale Rescue Rangers, The Smurfs, Teenage Mutant Ninja Turtles, Rainbow Brite, and he was even the voice of the merciless alien hunter in 1987's Predator.
KITT was captured by a few collectors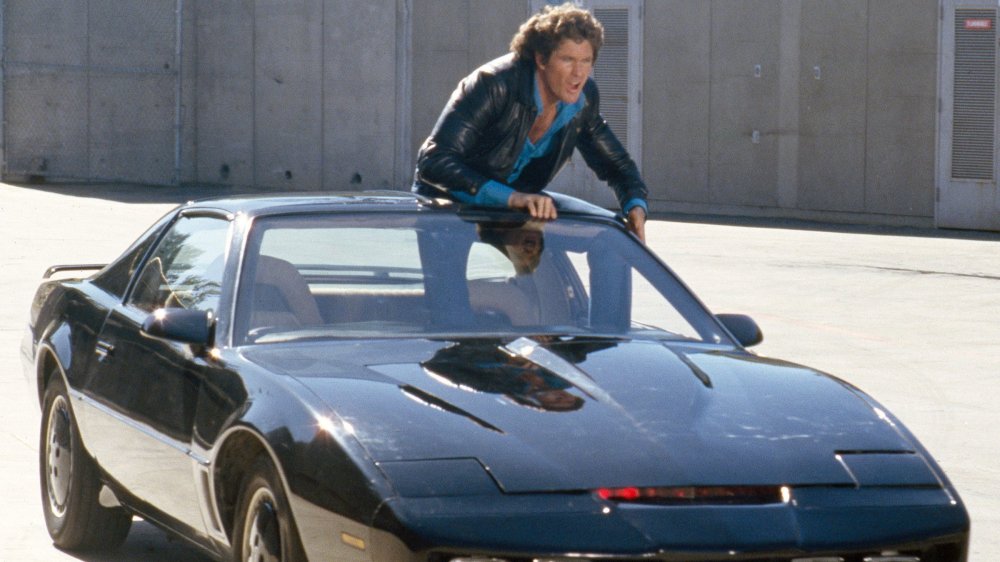 And of course, who could forget KITT? Not just the actors who provided his voice, but the car itself? What ever happened to Knight Industries Two Thousand? 
Well, as you probably guessed, Knight Rider needed more than one car to bring the action and drama to life. In 2017 Newsweek's Joe Veix looked into what happened to the different KITTs from the series, and discovered there had been between 14 and 16 different Pontiac Trans Ams owned by the studio, and most of them were acquired through a stroke of luck. In 1983 a train transporting Pontiac Trans Ams derailed. While none of the cars were damaged, California state law deemed none of the cars could be sold to drivers. General Motors sold the cars instead to Knight Rider for $1 a piece, with the stipulation that they would all need to be destroyed once the show was done with them. After the series ended, the studio rented a crane and smashed all but five of the cars with a wrecking ball. 
Knight Rider super fans Joe Huth and AJ Palmgren tracked down the surviving five KITTs. One is somewhere in the UK, though Newsweek doesn't give specifics. Two are in museums — Indiana's Cruise Automotive Museum and the Miami Auto Museum. Huth and Palmgren bought the remaining two, one of which had been sent to a junkyard after being parked behind a Universal Studios theme park maintenance building for 15 years.