The Real Reason Minkus Disappeared On Boy Meets World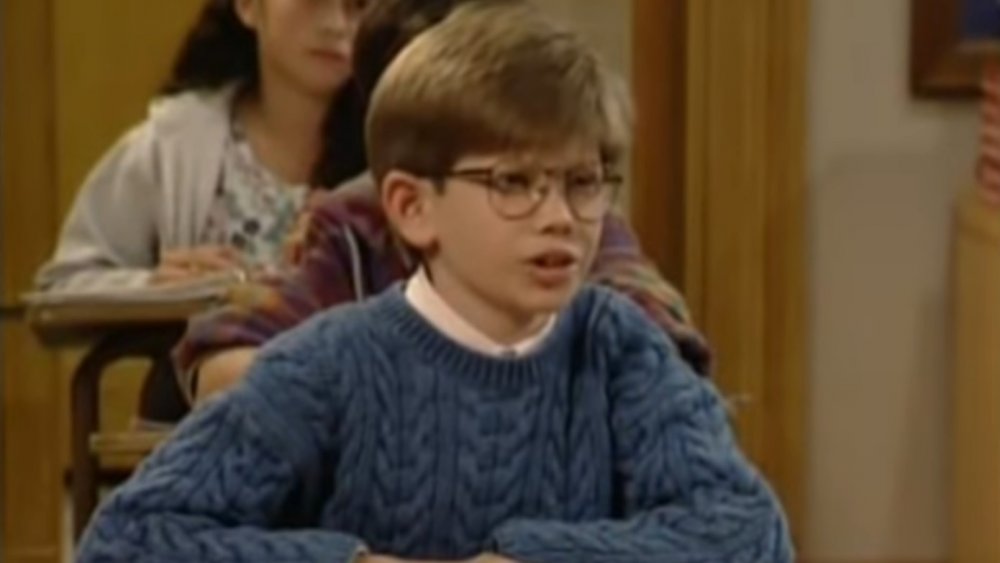 ABC/Disney
Boy Meets World was an uncommonly good sitcom for young adults that struck the right blend of pathos and escapism. Cory (Ben Savage), Shawn (Rider Strong), and Topanga (Danielle Fishel) were the bedrock of the show, but as with most sitcoms, it was often the supporting characters that added the right amount of zest to the world.
In the show's first season, the character of Stuart Minkus did a lot of that heavy lifting. This nerdy character was always on the periphery of the action, ready with a well-timed joke or insult aimed at Cory and the gang, with whom he shared a frenemy-style relationship. The performance of Lee Norris elevated what might have been a tired trope into a dynamic part of life at John Quincy Adams Middle School.
Considering his popularity on the first season of the show, it was a surprise when season 2 rolled around, and Minkus was nowhere to be seen in the halls of John Adams High School. The strange choice to drop the character from the show has puzzled fans for decades — but all these years later, we now know exactly why Minkus was written off the show.
Why Minkus was written off Boy Meets World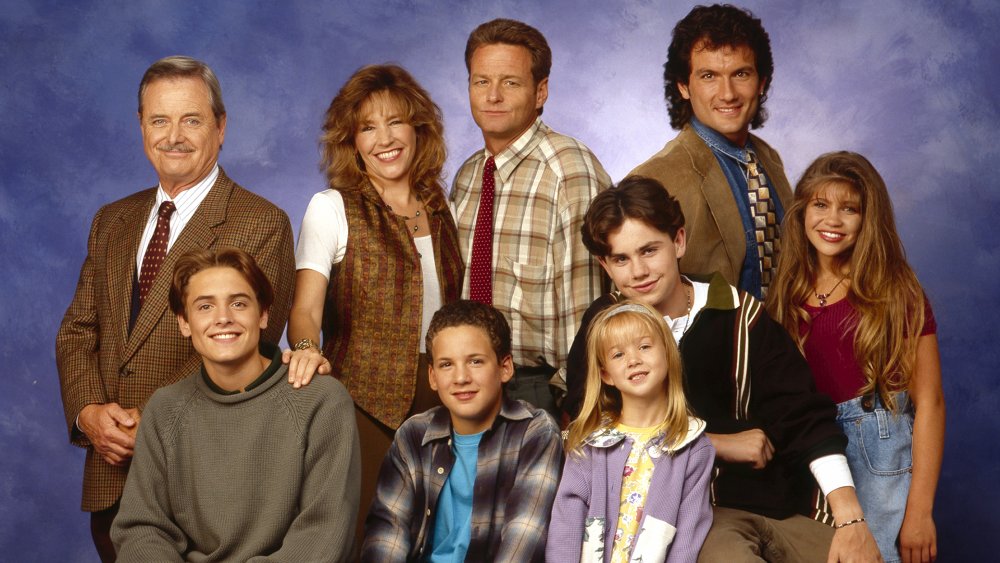 ABC/Disney
The final episode of Boy Meets World's first season ends with a scene with Cory, Shawn, Topanga, and Minkus in a classroom trying to use psychic energy to illuminate a lightbulb. When Cory and Shawn scoff at the experiment, Minkus tells Topanga, "The only way to demonstrate the power of their selfish minds is to have them concentrate on something they really want to see happen."
At that, Cory and Shawn look at each other, and then focus their attention on Minkus, who vanishes into thin air... and that was the last time Minkus was seen on the show for three seasons.
The reason for Minkus' literal vanishing act had nothing to do with Lee Norris' performance or even the popularity of the character, but rather an entirely different show. According to Rider Strong, who addressed the disappearance during a panel at Wizard World Comic Con, Minkus was axed because of the cultural phenomena that was the similarly nerdy character of Steve Urkel (Jaleel White) from fellow ABC sitcom Family Matters. After one season of Boy Meets World, the network was apparently apprehensive about repeating a trope they were already very well-known for, so Minkus went the way of the dodo.
When the character did briefly return after a multi-season absence, he brought with him an inspired allusion to another Boy Meets World character who had a similarly abrupt exit.
This is where Minkus was during high school on Boy Meets World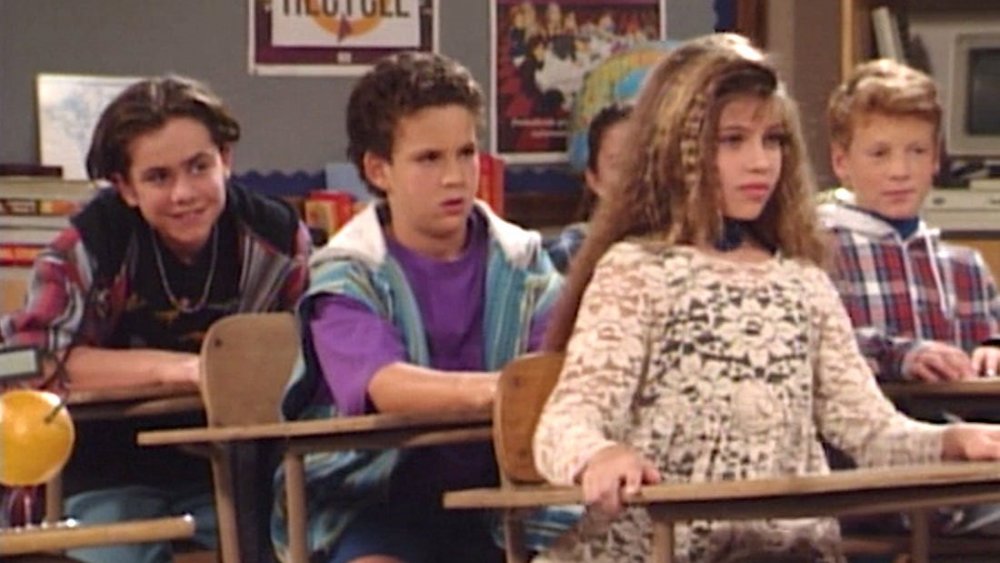 ABC/Disney
In the show's season 5 finale, the gang is getting ready for graduation, and Cory bemoans that he will be "Saying goodbye to people that we've been around, but we've sort of lost touch with." Somebody calls from across the hallway, and the camera pans to none other than Minkus, who chides Cory and Shawn for not spending any time with him throughout high school. When the guys reply that they never saw him around, Minkus says that he spent the last four years in "the other part of the school," gesturing off camera. Someone from that side of the school then catches Minkus' eye, and he exits on the line, "Hey! Mr. Turner, wait up!"
Mr. Turner (Anthony Tyler Quinn) was a character introduced in the second season of the show, a young teacher who formed a friendly bond with many of his students. He had a fairly prominent role until season 4, when he was abruptly written off after getting in a serious motorcycle accident. Similar to Minkus, his fate on the show was tied to another popular sitcom of the time.
In a 2011 Vanity Fair interview, Rider Strong said of the character's introduction, "They only brought him in because Friends became a hit. And ABC was like, 'We need twentysomethings on every show." He went on to say of the attempt at reaching an older audience, "I don't know what they were thinking, but it was a complete disaster. It didn't work at all."
Did Minkus return for Girl Meets World?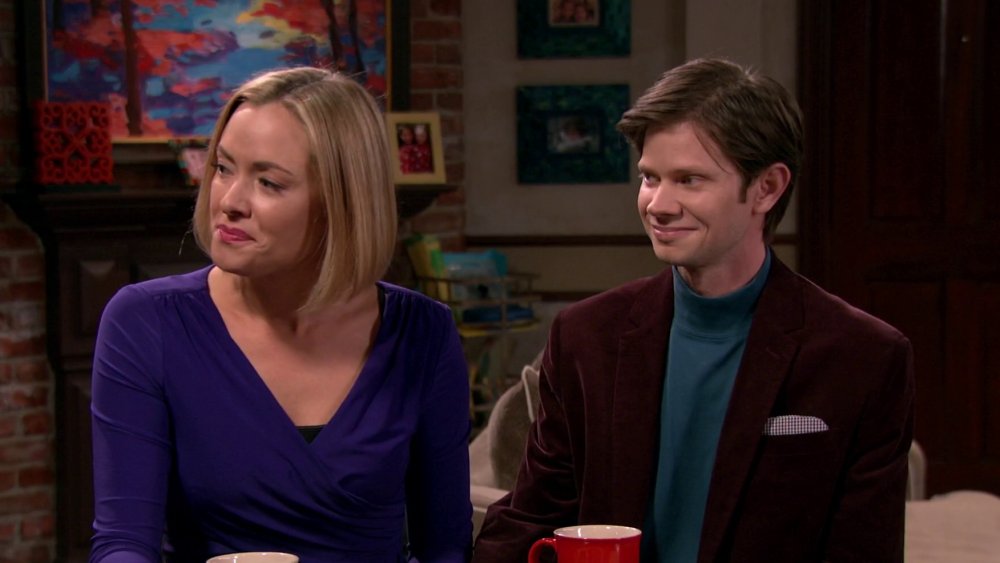 Disney
Boy Meets World received the reboot treatment in the form of 2014's Girl Meets World, which saw Topanga and Cory's daughter Riley (Rowan Blanchard) navigating some similar teenage issues that the two faced in the '90s. Many familiar faces were brought back; in the case of Minkus, we first meet his son, Farkle (Corey Fogelmanis), who goes to school with Riley and is one of the main characters on the show. In the season 1 episode "Girl Meets Maya's Mother," we learn that Farkle's father is none other than Stuart Minkus, now the CEO of a company called Minkus International. After his introduction, Minkus made several more appearances on the show before it was canceled after three seasons.
Even Mr. Turner popped up in the reboot series as the superintendent of the school district which an adult Cory teaches at. Although his role in the new show was limited to a few episodes, fans of the original were thrilled to finally get a chance to see what happened to Mr. Turner after his motorcycle accident all those years ago.