Birds Of Prey Gets A New Title In Theaters After Release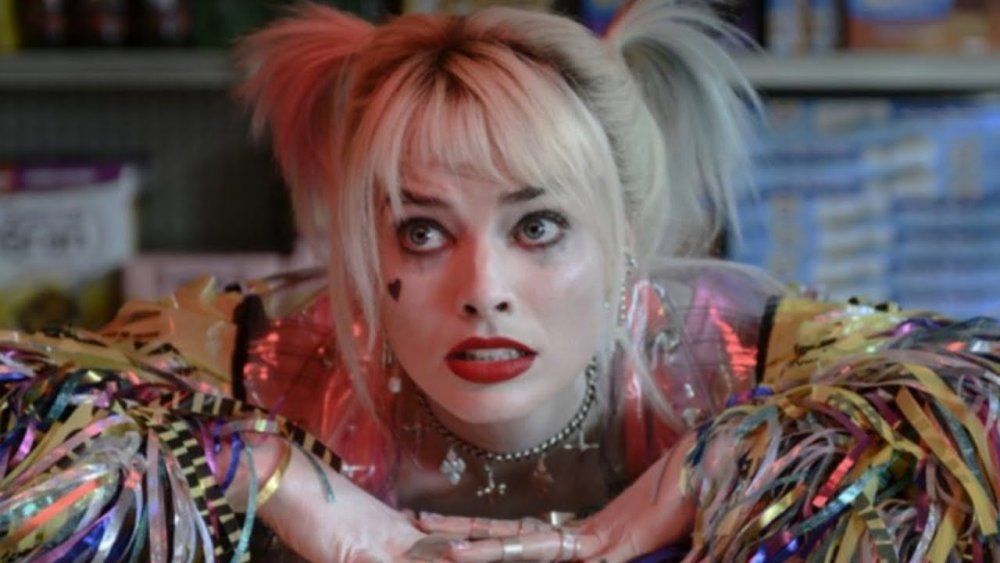 Warner Bros.
Harley Quinn got tired of being someone else's sidekick, and apparently, so has Warner Bros.
Following a string of financially successful releases, including Wonder Woman, Aquaman and Joker, the parent studio behind the DC Extended Universe is evidently looking to course-correct with its latest release, Birds of Prey, after somewhat of a swing and miss at the box office. 
The colorful and female-centric Birds of Prey (and the Fantabulous Emancipation of One Harley Quinn) didn't completely bomb during its opening weekend, but it fell about $12 million short of its conservative $45 million opening weekend projections, reported by Exhibitor Relations. Variety also confirmed that the film's international box office came in below expectations, earning just $48 million outside the U.S. for a weekend total of $81 million worldwide.
While it's not yet apparent why the movie — which has been positively received by audiences and critics — opened below estimates, it appears Warner Bros. is pinning part of the problem on the film's title. Per ComicBook.com, AMC Theatres and Regal Cinemas have changed the film's wildly long name into the short and sweet Harley Quinn: Birds of Prey. ScreenRant confirmed the title shift on both the theaters' websites and mobile apps, and that the change came at Warner Bros.' request. Though these two theater chains have made the shift, the new title has yet to be reflected on third-party sales sites like Fandango and Atom Tickets. 
Before the film's release, director Cathy Yan told ScreenRant that Birds of Prey was neither a team-up flick nor a Harley Quinn movie, since each one of the Birds of Prey group is important. "It's truly an ensemble film, it's not even a team," said Yan. "You see them as a team right now, but we really spend time with each of these women, and they are very much the protagonists in the film." 
It appears Warner Bros. now disagrees with Yan — as does IndieWire writer Zack Scharf, who is adamant that Birds of Prey's focus on Harley's perspective — from its script to its tone — means the title "should've been Harley Quinn from the start." 
Why did the Birds of Prey opening box office fall short?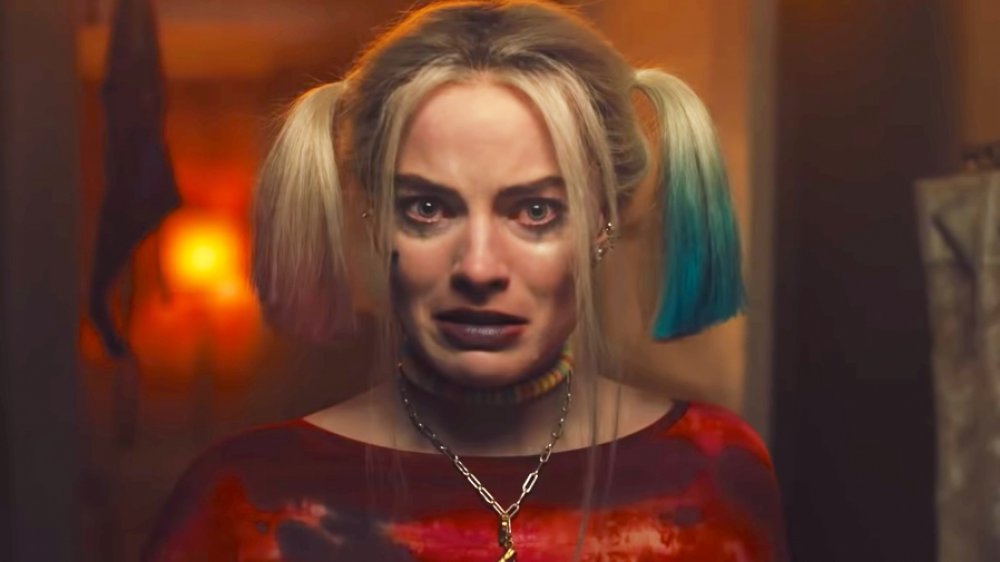 It's still very early to nail down precisely why Birds of Prey's box office was underwhelming, one Exhibitor Relations analyst thinks he has the answer. "It wasn't for the movie masses, it was a niche comic-book movie," Jeff Bock, a box office analyst with Exhibitor Relations, told Variety. "Warner Bros. keeps having to learn these lessons [...] The first mistake [was] in not focusing on her. She has an IP, so Warner Bros. not naming it Harley Quinn was a huge misfire."
The film was also R-rated, a direction studios have been hesitant about going for years in light of how much it can limit ticket sales and audience turn-out due to age restrictions. But it was thought that the success of Marvel films like Deadpool and Logan – as well as last year's billion-dollar-earning and Oscar-winning "niche comic-book movie" Joker – had put notions about R-rated salability to rest. 
Pointing to the fact that Birds of Prey is female-fronted as the reason why it didn't earn as much money as anticipated also seems misdirected in light of those big box office returns for Captain Marvel and DC's own Wonder Woman. Interestingly, in the case of Birds of Prey, opening weekend ticket buyers were reportedly 54 percent male, with 65 percent being over the age of 25, according to Variety. 
Harley failing to land a severe gut-punch to February box office records may lie in something more straightforward: the release date. January and February are traditionally known as "film dump months" in Hollywood. It's a time when studios off-load their least-promising pictures in hopes of whipping up the highest potential profit. During this time, studios release only half as many movies as they do in the summer months. Recent years have seen record-breaking box office performances for January and February, however, due in part to the release of superhero films like Black Panther. But by and large, it's not a great time to make your theatrical debut — even if you're the one and only Harley Quinn.  
There's still hope for Birds of Prey and Harley Quinn at the box office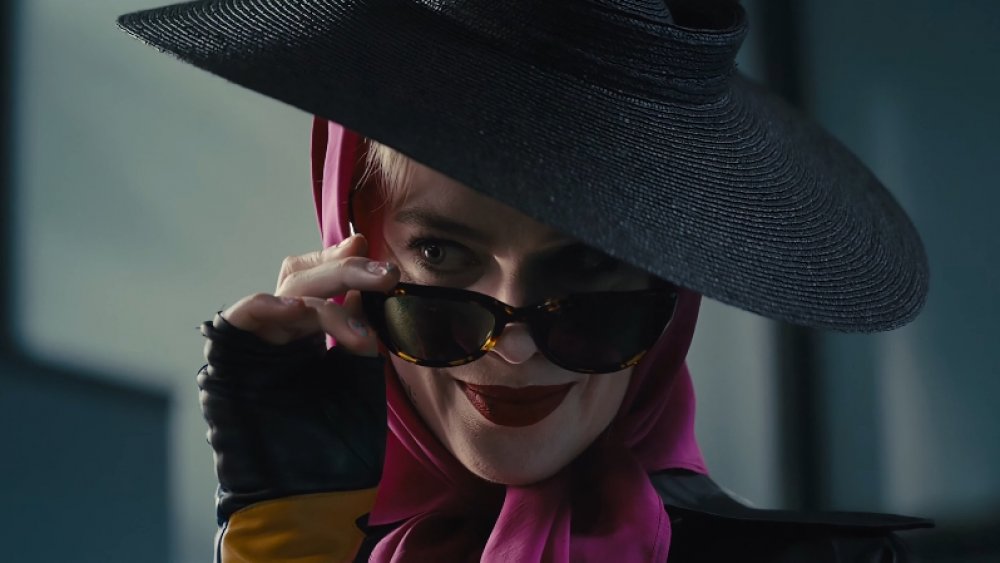 Birds of Prey star Margot Robbie explicitly wanted a narrative that wasn't chock-full of notable DC names, but that meant general audiences unfamiliar with the comic giant's catalog beyond Justice League members and Bat-foes might not understand the draw to the film. That could spell trouble for the movie in the long run, which reportedly cost between $80 million and $100 million to make and market. Studio sources told Variety that the film only needs to make $250 million globally to break even, but this could be hindered by no scheduled release in China due to its R-rating. (And China closing nearly 70,000 theaters over the coronavirus outbreak would have impacted its theatrical release even if it was.)
But all is certainly not lost for Harley Quinn and her diverse, butt-kicking girl gang. The film has already managed to critically outperform its near universally-panned 2016 predecessor Suicide Squad, which has its own reboot from Guardians of the Galaxy director James Gunn in the DC film shoot. Positive word of mouth has been known to save a box office or two, even if it takes more time. 
It's important to note that there were similar concerns about DC's Shazam!, which opened in April 2019, and its ability to pull in an audience due to the character's general lack of name-recognition. Yet, with the same conservative $45 million opening weekend for that PG-13 release, Shazam! ultimately made $365 million over a four-month theatrical run. 
Warner Bros. has now changed the title of Birds of Prey, but only time will tell if it helps bolster interest in the film and a potential sequel. And though Birds of Prey's opening weekend might not have been as explosive as Warner Bros. wanted, it would be wrong to sell Harley short so soon.