All The Oscars That Joker Won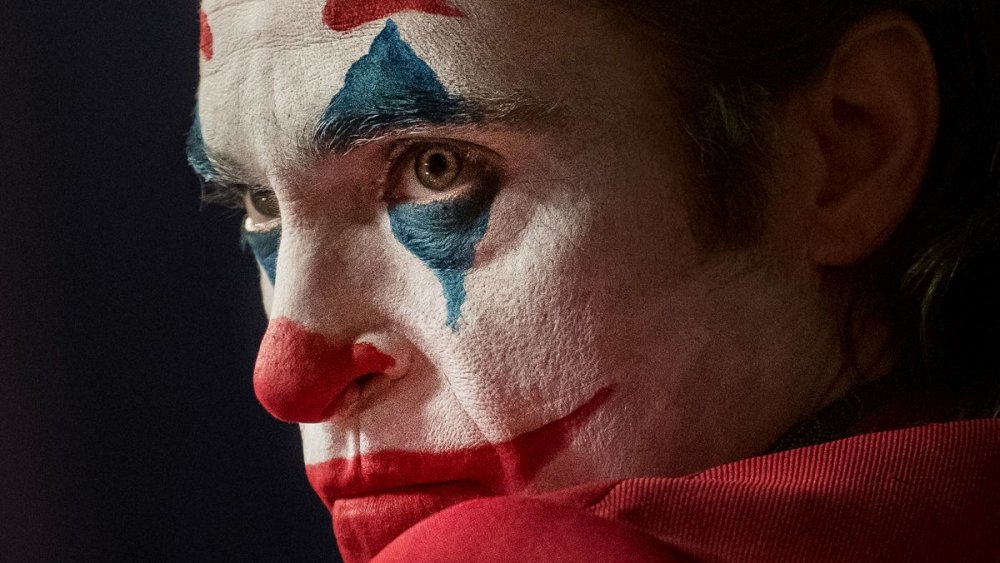 The 2020 Oscars — held on Sunday, February 9 at the Dolby Theatre in Hollywood, California — were a big night for writer-director Todd Phillips' Joker, a bleak and subversive take on DC Comics' infamous clown-faced villain. Led by Joaquin Phoenix as Arthur Fleck, a struggling comedian who snaps and becomes a figure of dark hope in Gotham City, the film and the creative team that brought it to life were up for a number of Academy Awards: Best Picture, Best Director, Best Film Editing, Best Adapted Screenplay, Best Actor, Best Cinematography, Best Costume Design, Best Makeup and Hairstyling, Best Original Score, Best Sound Editing, and Best Sound Mixing.
Joker snagging even one of the several Oscars it's in the running for marks a big collective win for the realm of comic book adaptations — showing that those types of films are just as worthy of attention and acclaim as any other cinematic genre, and further proving how much Joker changed the comic book movie landscape. Here are all the Oscars Joker won at the 92nd annual Academy Awards.
Joker won Best Original Score at the 2020 Oscars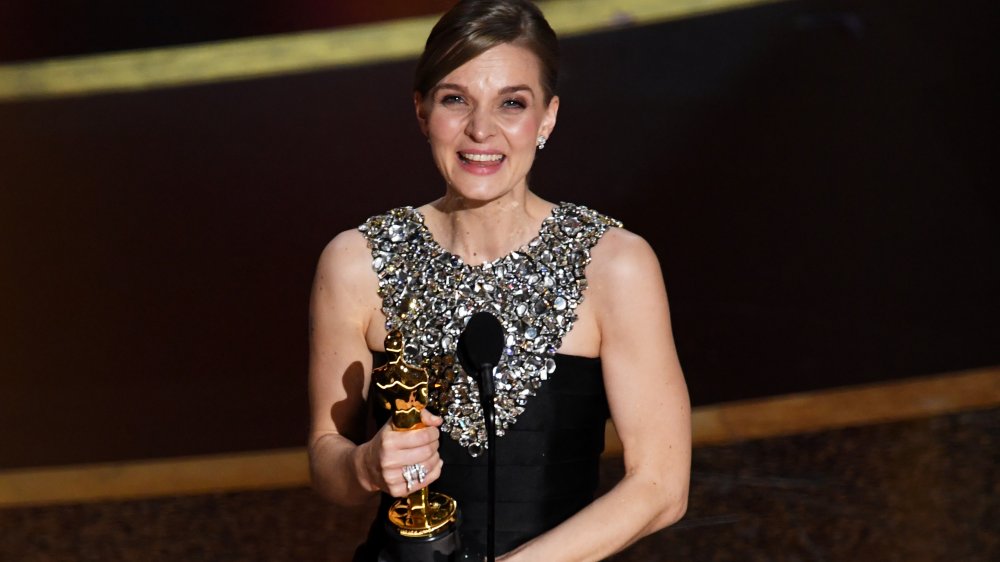 Kevin Winter/Getty Images
Sadly for Joker fans, the film lost out to other nominees for Best Film Editing (that went to Ford v Ferrari), Best Adapted Screenplay (Taika Waititi's Jojo Rabbit), Best Cinematography (1917), Best Costume Design (Little Women), Best Makeup and Hairstyling (Bombshell), Best Sound Editing (Ford v Ferrari), Best Sound Mixing (1917), and Best Director (Parasite's Bong Joon-ho beat Todd Phillips). 
But it wasn't all doom and gloom, of course. Later on during the 2020 Oscars ceremony, Joker spun one of its nods into a win — the one for Best Original Score. Other composers in the running for the Oscar were Little Women's Alexandre Desplat, Marriage Story's Randy Newman, 1917's Thomas Newman, and Star Wars: The Rise of Skywalker's John Williams. 
Joker composer Hildur Guðnadóttir accepted the award, presented by Gal Gadot, Brie Larson, and Sigourney Weaver. She took the stage to thank director Todd Phillips, producer Bradley Cooper, and her husband, mother, and son. Then, Guðnadóttir delivered a poignant message to young girls and women: "To the girls, to the women, to the mothers, to the daughters who hear the music bubbling within — please speak up, we need to hear your voices."
Joaquin Phoenix won Best Actor for his performance in Joker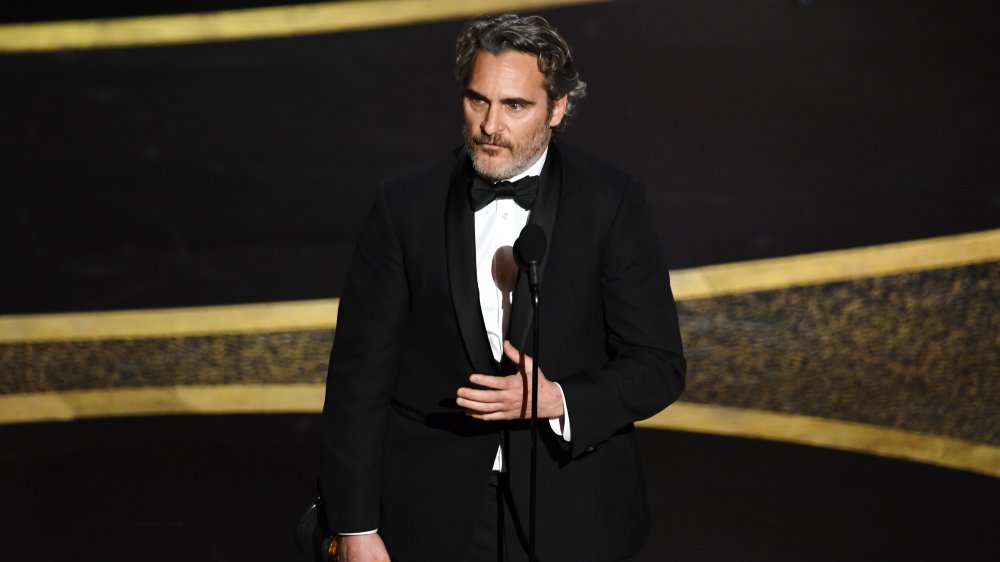 Kevin Winter/Getty Images
Joker kept this positive momentum going in a major way, pulling in another huge Oscar at the 2020 ceremony. That shiny golden statue was the one for Best Actor, and it went to to Joaquin Phoenix for his captivating, nuanced performance as Arthur Fleck. For the award, Phoenix beat out Antonio Banderas (Salvador Mallo in Pain and Glory), Leonardo DiCaprio (Rick Dalton in Once Upon a Time in Hollywood), Adam Driver (Charlie Barber in Marriage Story), and Jonathan Pryce (Cardinal Jorge Mario Bergoglio in The Two Popes).
Phoenix, who went to great lengths and did some strange things to prepare for Joker, used his time on the Oscars stage to state that he didn't view himself as better than anyone in attendance, to offer a powerful message about the importance of kindness and love, and to briefly remember his late brother River Phoenix, who died in 1993 at the age of 23.
"I'm feeling so much gratitude right now. I do not feel elevated above any of my fellow nominees because we share the same the love of film, and this form of expression has given me the most extraordinary life. I don't know what I'd be without it," Phoenix said. "I think that we've become very disconnected from the natural world [...] I've been cruel at times, hard to work with, and I'm grateful that so many of you in this room have given me a second chance." 
He concluded, "When he was 17, my brother wrote this lyric, 'Run to the rescue with love, and peace will follow.'"