What The Rotten Tomatoes Reviews Are Saying About Birds Of Prey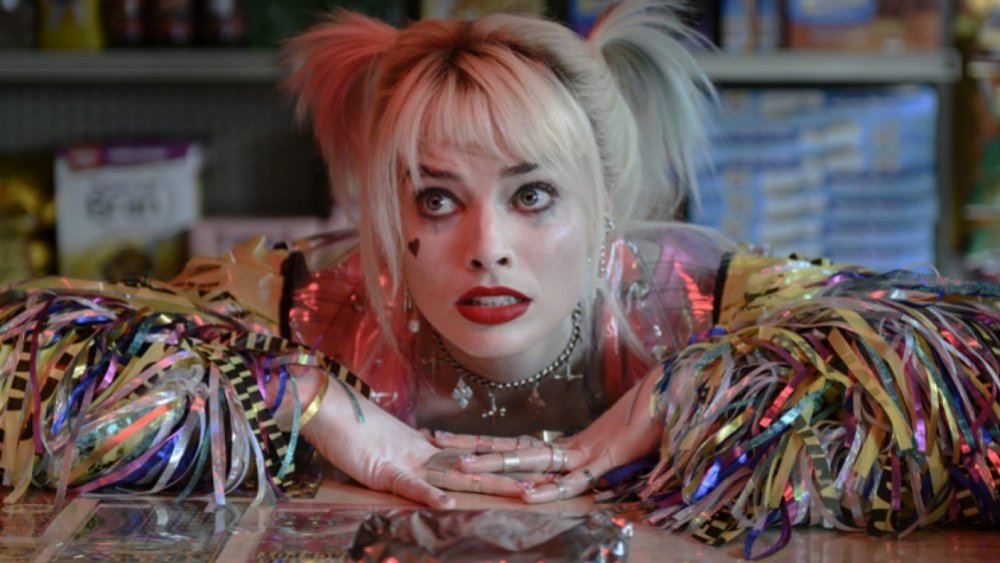 Birds of Prey is soaring to new heights.
Just before its release this Friday, director Cathy Yan's Birds of Prey (and the Fantabulous Emancipation of One Harley Quinn) is earning rave reviews from critics, whose responses have been officially recorded on Rotten Tomatoes. 
Though it seemed worrisome that the critical embargo lifted so late, as it could indicate a potential anticipation on studio Warner Bros.' part for the film to bomb, it's now clear that critics truly enjoyed their time with Harley Quinn and her gang of misfits. As of Thursday, February 6, Birds of Prey holds an excellent 89 percent approval rating on the review aggregator site.
With Academy Award nominee Margot Robbie leading Birds of Prey as Harley, the role she first played in 2016's Suicide Squad, the film puts the colorful criminal's narrative firmly in her own hands, telling the story of Harley's alliance with several other powerful women to save a young girl named Cassandra Cain (Ella Jay Basco) from the wicked crime boss Roman Sionis (Ewan McGregor), better known as Black Mask. Joining Harley to form the Birds of Prey gang are Huntress (Mary Elizabeth Winstead), Renee Montoya (Rosie Perez), and Black Canary (Jurnee Smollett-Bell) — who must also contend with Black Mask's henchman Victor Zsasz (Chris Messina), who's also an unhinged serial killer.
As one of the most anticipated films of the first half of 2020 and another entry into the female superhero canon, Birds of Prey is seemingly set to follow in the footsteps of critical successes like Wonder Woman and Captain Marvel – which is certainly encouraging as comic book studios start to create more diverse stories for all types of fans. Here's what the Rotten Tomatoes reviews are saying about Birds of Prey.
What critics loved about Birds of Prey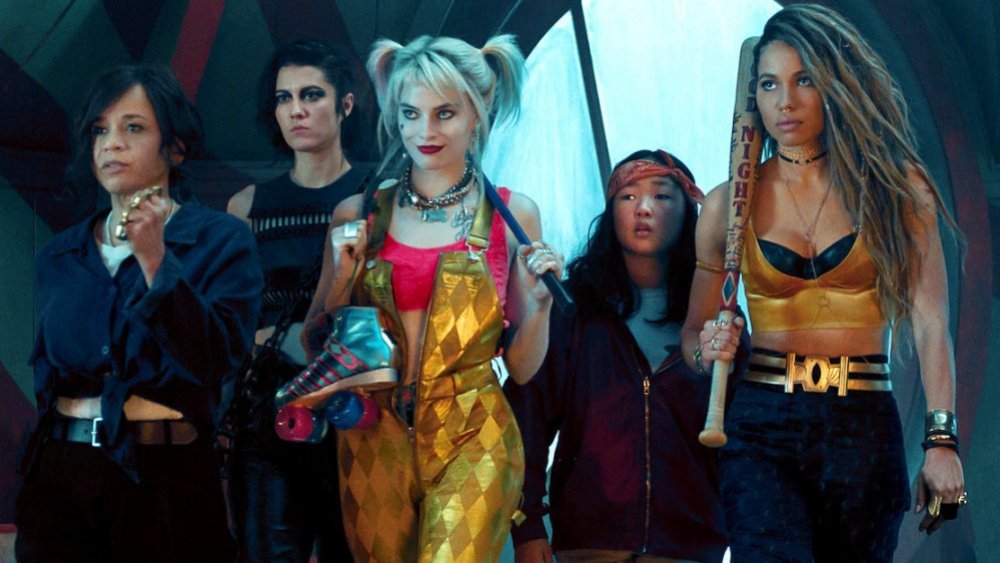 The general critical consensus on Birds of Prey so far seems to be that above all else, the movie is just fun.
Over at Time Out, Helen O'Hara opened her review by saying the "story [is] scrappy, weird, and ultimately fun as hell." She went on to conclude, "Birds of Prey isn't interested in hitting all the usual superhero movie beats. It works because we haven't seen this story a thousand times before, and because it leaves behind the grim-dark posturing of Suicide Squad. It's nice to see a joker who doesn't take herself too seriously."
Meanwhile, Culture Whisper's Ella Kemp wrote, "Birds of Prey fizzes with madness, violence, and blistering fun. Harley Quinn has always been an agent of chaos — which is why her and the Joker were so well-suited — and her standalone film lets this madness run wild from the off." 
Hannah Woodhead at Little White Lies felt much the same, dreaming aloud what the world would be like if "all comic book movies felt this fun." In her review of Birds of Prey, she also commended the cast for their electric performances — a common note amongst critics: "Unlike Suicide Squad, the entire cast seems to be having a ball: Robbie's affinity for her character is infectious; Rosie Perez gets her best role in years as the hardboiled cop on Quinn's tail; and Winstead is a delight as the socially awkward assassin who's spent her whole adult life plotting revenge. The film also benefits from two first-rate villains in the form of Ewan McGregor as a delightfully unhinged trustafarian brat and Chris Messina as his bleach blonde bizarro lackey."
Owen Gleiberman of Variety praised director Cathy Yan for her keen eye and good taste in music: "Directing her first studio feature, Cathy Yan keeps it all hurtling along with impeccable ferocity. Her action scenes have a deftly detonating visual spaciousness, capped by crowd-pleasing moments like the one where Harley, brandishing a baseball bat, ricochets it off the ground with perfect slow-mo timing. And Yan sprinkles just the right songs [...] through what feels like a music-video comic-book jamboree, one that effectively taps into timely undercurrents of feminine rage."
Writing for IndieWire, Kate Erbland argued that while the film is perhaps a little too ambitious, it works in the end, noting that the film marks "a necessary reinvention that adds dimension and depth to one of the DC Expanded Universe's most distinctive characters." She added, "It may not be the promised total emancipation (at least not yet), but it is fantabulous in its own way."
What critics didn't like about Birds of Prey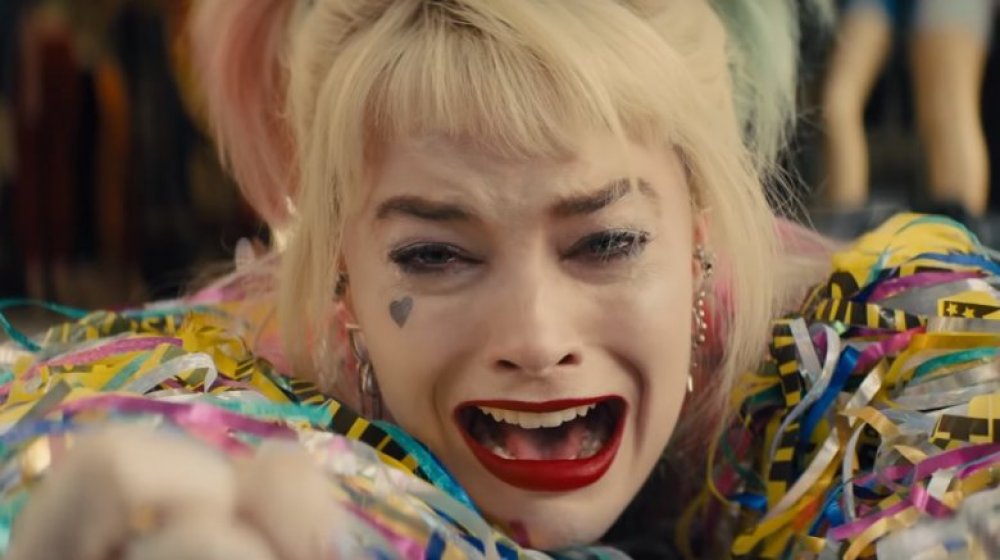 Though Birds of Prey enjoyed largely positive reviews upon its release, some critics weren't completely crazy about Harley's wild ride.
John Defore of The Hollywood Reporter accused the film of following all the rules it claims to break, writing, "Those hoping for a Deadpool-like fusion of mayhem and wit should lower their expectations: Harley may be known for her unpredictability, but Birds plays by action-movie rules."
Over at Vulture, Allison Willmore said the film provides "mixed results" as it "attempts to pry Harley away from the dysfunctional relationship that has defined her and let her fly free with her own sparkle-and shattered-limb-filled adventure." She continued, "If the results are mixed, it's because the movie devotes more thought to putting distance between itself and Suicide Squad than to imagining what an independent version of the character is actually like." Willmore wrapped up her review by describing Harley Quinn as a "character too beloved to be abandoned and too confounding to be solved."
However, the harshest Birds of Prey review thus far seems to be from The San Francisco Chronicle's Mick LaSalle, who didn't mince any words: "Birds of Prey [...] is more than horrible. It should not exist. Money should never have been raised for it. The screenplay should never have been filmed. Margot Robbie shouldn't have produced it. She certainly shouldn't have starred in it. It's just a terrible thing to inflict on audiences, who, after all, didn't hurt anyone and just hoped to have a nice time."
It's encouraging that this female-led film is packing a punch, especially after this iteration of Harley Quinn made her debut in the largely disastrous Suicide Squad. With most critics praising the film and just a handful shooting it down, it seems like Birds of Prey will fly high upon its release. But, as always, fans will need to form their own opinions when the film opens in theaters on Friday, February 7.