Early Audience Reviews For Birds Of Prey Are Here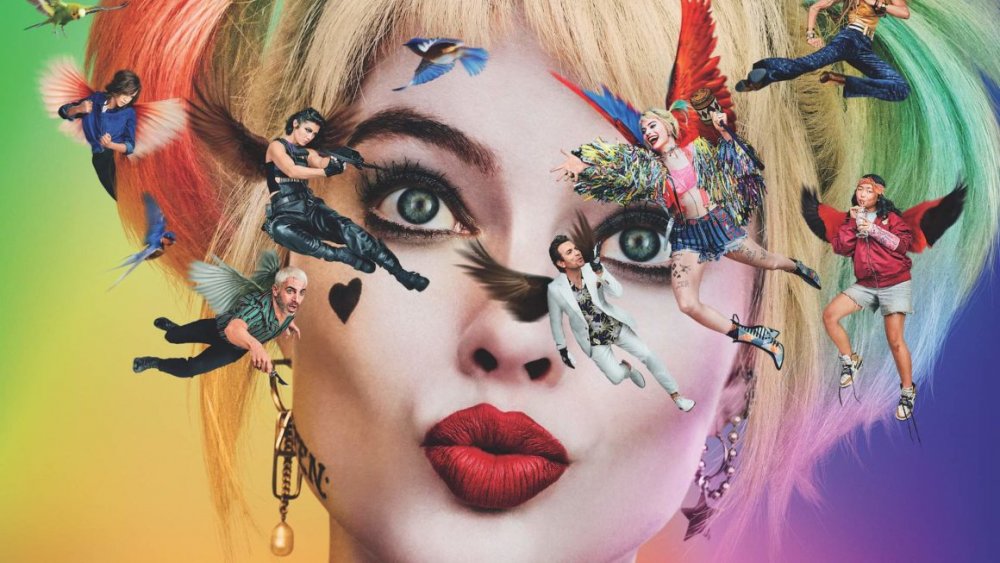 Warner Bros./DC Films
And now for something completely nuts.
Birds of Prey (And the Fantabulous Emancipation of One Harley Quinn) has had its early preview screenings, and audiences have taken to the internet to voice their opinions. The general consensus: the flick is a raunchy, funny, very gory good time.
In case you've missed Birds of Prey's completely bonkers trailer, the movie follows Harley Quinn (Margot Robbie) following her breakup with the Joker (portrayed in Suicide Squad by Jared Leto, who does not make an appearance in this film). She's sucked into some nefarious plot involving the notorious gangster Black Mask (Ewan McGregor), and must eventually enlist fellow badasses Dinah Lance/Black Canary (Jurnee Smollett-Bell) and Helena Bertinelli/Huntress (Mary Elizabeth Winstead) to help protect young Cassandra Cain (Ella Jay Basco), who has run afoul of the flamboyantly weird criminal. (Seriously, if McGregor's appearance in the full-length trailer is any indication, his scenery-chewing will be on another level.)
Robbie's Harley was one of Suicide Squad's few bright spots, and audiences have been anxiously awaiting her return to the role. She'll also be featured in writer-director James Gunn's soft reboot The Suicide Squad, but despite its team-up-lite conceit, Birds of Prey is largely Harley's show — and those preview audiences haven't seen a goofy, mayhem-driven comic book character so thoroughly inhabited by an actor since the last Deadpool movie. Let's dig into what they had to say.
Birds of Prey is remarkably violent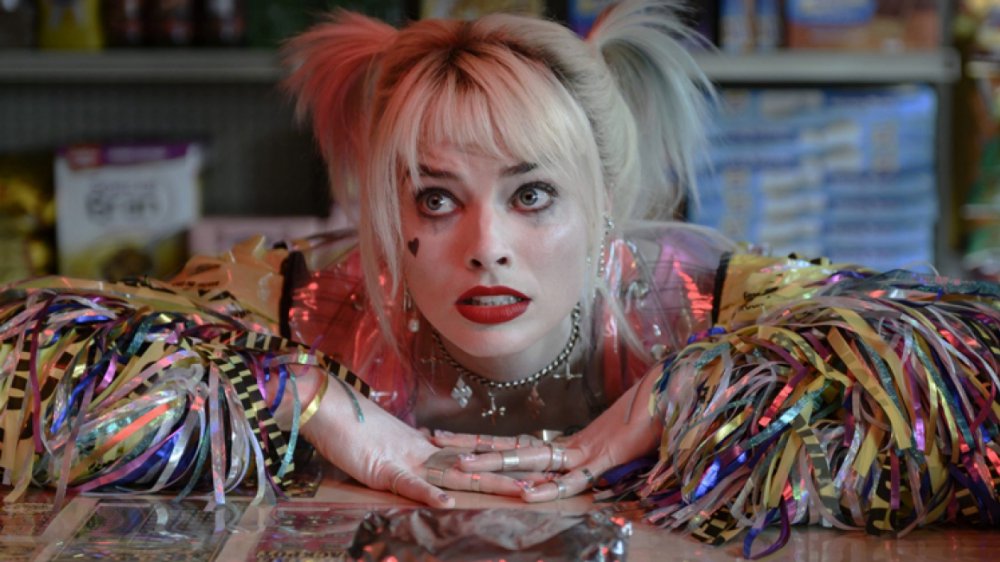 Warner Bros./DC Films
First things first: this isn't a comic book film that you'll want to bring the kiddies along for. Like the Deadpool movies, Birds of Prey is a hard-R, with copious amounts of rough language and the kind of violence usually reserved for Saw movies and the like. 
Reddit user Peter_P posted a lengthy review of the film in which he broke down just how inappropriate Birds of Prey really is for the youngsters. "This might be the goriest mainstream comic book movie I've ever seen," he wrote. "You see a face [being] sliced open, broken bones, bleeding ears with bursting eardrums. There's a lot of cursing, as well."
He went on to drive the point home, writing, "This is a movie that is really not met for children. It's pretty brutal. I think teens will love this, though. I think this will make John Wick numbers." As far as just how enjoyable all of this mayhem was, the Redditor was duly impressed. "It's way better than Suicide Squad," he wrote. "The jokes are funnier... I thought Ewan McGregor stole the show. The actress who played Cassandra Cain was also surprisingly good."
Over on Letterboxd, user Goyov made the inevitable Marvel comparison, writing, "DC has found its Deadpool by way of a Guardians of the Galaxy group chemistry. A kick-ass group of women that provide a real fun time."
Speaking of those kick-ass women, user Paula Aguilar Barradas was enthralled. "The film doesn't make much sense," she wrote. "But all my life I've seen films about guys fighting without any reason. And now, watching girls kicking some asses for any reason, fills you with power. [Is] this is what empowerment feels like? Is this what boys feel when watching those nonsense films? GIVE ME MORE!" (via Bounding into Comics)
Preview audiences found Birds of Prey to be an entertaining ride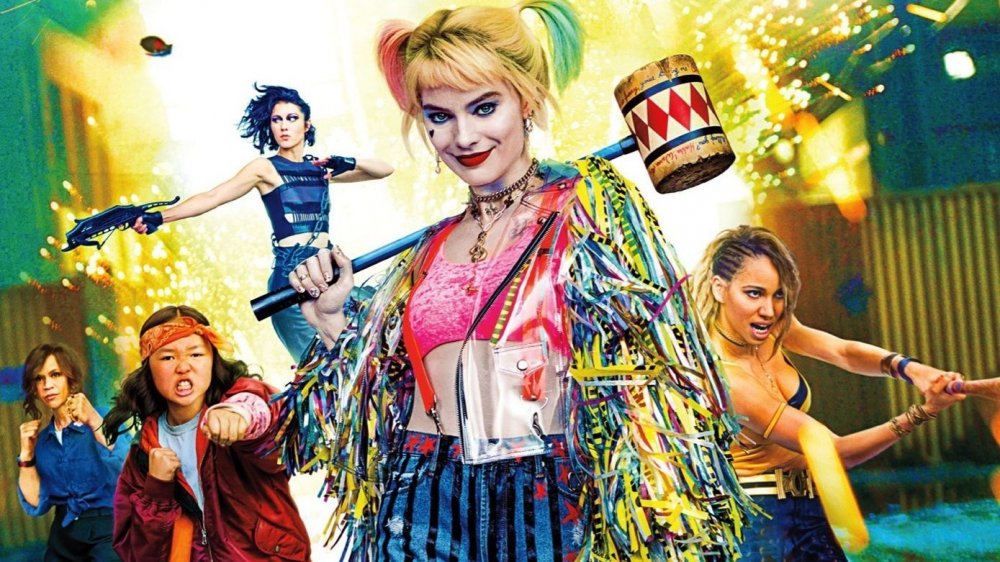 Generally, the response to Birds of Prey is so far positive, with the vast majority of preview audience members opining that it's far superior to Suicide Squad, and even belongs with the likes of Wonder Woman and Shazam! among the best flicks in the interconnected DC Extended Universe. (Said audiences tended to exclude Joker from these discussions, as it's understood to be completely separate from the rest of DC's offerings.)
Wrote Letterboxd user HardGoreAlice, "Margot Robbie is amazing as Harley Quinn, and [Basco as Cassandra Cain] steals all the scenes... Ewan as Black Mask is fantastic, the character is sadistic and cruel, and he managed to convey all the essence of the villain... it's a good film, one of the best in DC."
User NoirPhoenix concurred, while pointing out that the flick is more than just a re-skin of Marvel's popular R-rated franchise. "Despite a confusing edit in the first act and a slightly flat villain, BoP delivers a fresh take on the superhero movies field," they wrote. "[It] should not be reduced to the 'female Deadpool' as this one has more charm, a stronger cast and is still interconnected to the DCEU."
Finally, user Lokesh Raju weighed in with an opinion that we're not sure we can get completely behind, although it is eloquent in its brevity: "MCU IS DEAD."
Somehow, we doubt that Harley and pals will be putting the final nail in the coffin of that storied franchise — but if there's any doubt that the DCEU's course-correction after the stunning failure of Justice League is in full swing, Birds of Prey should put it to rest. The flick opens wide on February 7, 2020.