James Gunn Shares Bad News About Guardians Of The Galaxy Vol. 3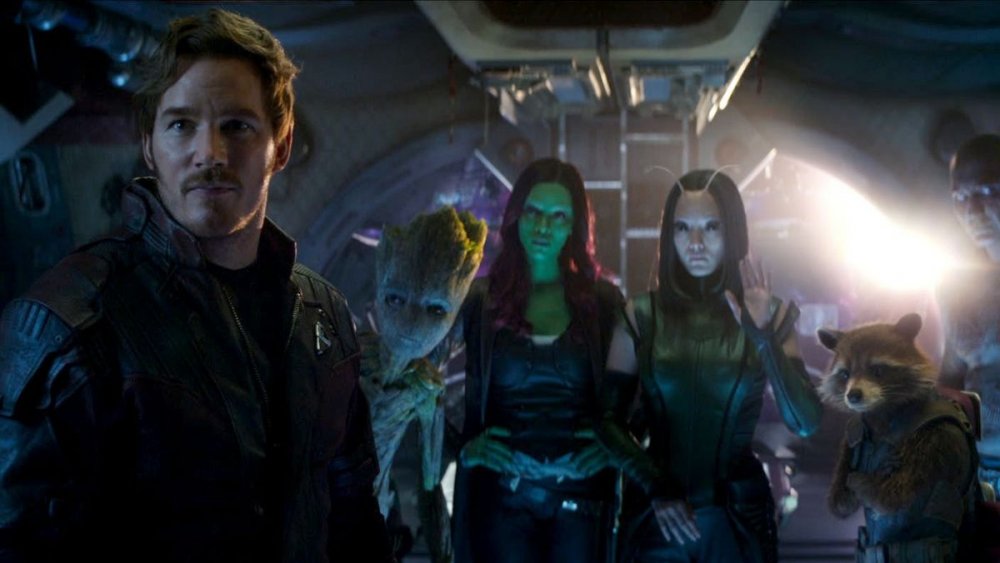 Disney/Marvel
Get ready for a bit of a bummer, true believers.
Mighty Marvel might be running like a well-oiled machine, but according to writer/director James Gunn, it's going to take a little longer than we might like for that machine to pump out Guardians of the Galaxy Vol. 3. In a recent exchange with a fan on Instagram, Gunn revealed that the three-quel for the spacefaring team of misfits won't start filming for "another year or so." (via ComicBook)
The news isn't entirely unexpected, as we've known for quite some time that Gunn will have a bit of work to wrap up for the Distinguished Competition before he can turn his attention to Guardians 3. As you may recall, the director was temporarily fired from the Marvel flick due to a kerfuffle over some nearly decade-old tweets in 2018; he was reinstated in March 2019, but in the meantime, he had taken a gig with Warner Bros. and DC Films writing and directing the soft reboot The Suicide Squad.
Marvel, in no hurry to rush Guardians 3 to the screen with its slate already chock full, allowed Gunn to finish up his work on the DC film before returning. As recently as December 18, Gunn has said that shooting on The Suicide Squad is only about two-thirds complete (via CBR); assuming the flick sticks to its production schedule, it's likely to wrap by February or so, at which point Gunn will be knee-deep in the post-production process for another several months. 
Of course, nobody would blame Gunn if he wanted to cool his jets for just awhile before taking on another massive comic book film, so his stated time frame for Guardians 3 to begin production sounds just about right. However, assuming that shooting does indeed get underway in late 2020, we can infer that we've got a pretty damn long wait before the flick actually hits theaters. 
Consider that The Suicide Squad has been slotted for release on August 6, 2021; this means that from wrap to release, we're looking at a period of about 16 months. If Guardians 3 has a fairly typical 3-4 month shoot, then it'll wrap right around March or April of 2021 — and if it has a comparable post-production schedule, the very earliest we could expect to see it it hit screens is July or August of 2022.
The sequel to Black Panther is already slated for release on May 6 of that year, and Marvel has a number of other films that might shoulder their way into its two remaining 2022 slots, including Blade and the third installment in the Ant-Man series. It follows, then, that Guardians of the Galaxy Vol. 3 may not even appear in theaters until sometime in 2023 — over three years from now.
What other announced MCU movies don't have release dates yet?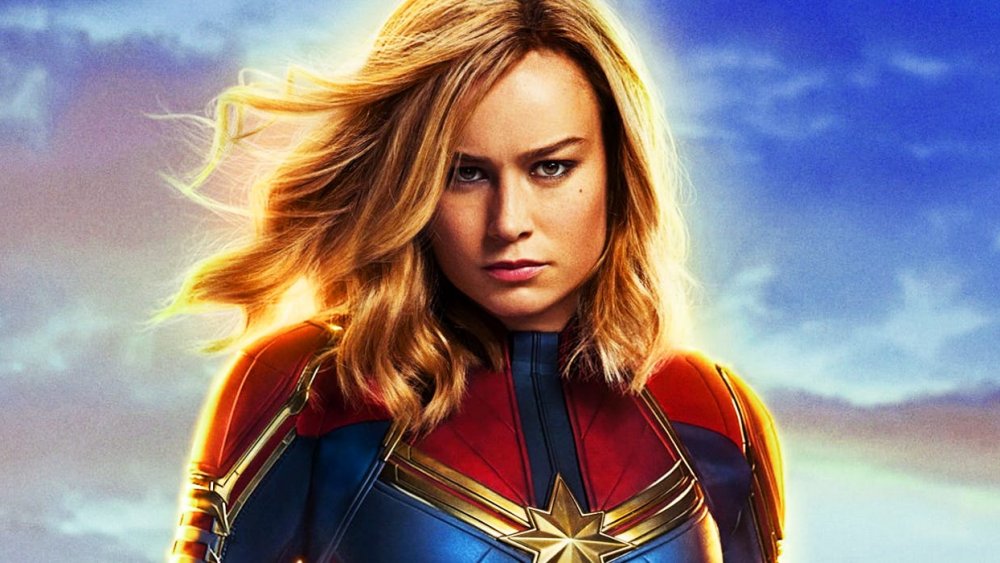 While the MCU's feature schedule is all sewn up through Black Panther 2, there are still a number of flicks in addition to those already mentioned that don't yet have release dates. Perhaps the most high-profile: Captain Marvel 2, the sequel to the 2019 billion-dollar smash which will see Brie Larson reprise her role as the uber-powerful cosmic hero.
Also heavily rumored to be in active development: Nova, a solo vehicle for the even more powerful hero who should have an intimate connection to the Guardians. Essentially Marvel's answer to DC's Green Lantern, the "man called Nova" is Richard Rider, an Earthling imbued with the power of the entire Nova Corps, the cosmically-powered armed forces of the planet Xandar. As you may recall, Xandar came under threat by the Infinity Stone-wielding Ronan the Accuser in the first Guardians film (in which Glenn Close appeared as Nova Prime, the planet's leader). 
In the comics, Rider is chosen at random by the Xandarian Rhomann Dey (portrayed by John C. Reilly in Guardians) to house the power of the Nova Corps after the planet's destruction. Rider is also imbued with the "Xandarian Worldmind" — basically the collective knowledge of the entire Xandarian race. That's right, Nova is basically the most robust supercomputer one can imagine... a supercomputer that can punch a planet out of its orbit.
King Geek and Marvel mastermind Kevin Feige has also recently teased that there is indeed another team-up film on the way, although he characteristically held back any relevant details. Since Marvel's "phases" are running a bit shorter now — Phase 4 is taking place over 2020 and 2021, with Phase 5 taking up 2022 and 2023 — it seems likely that we'll be getting an official announcement on this sometime pretty soon, unless it gets pushed off until Phase 6 (which it very well could).
At any rate, we'll just have to wait until Feige and company see their way clear to cluing us in on when we can expect the Guardians of the Galaxy, Blade, Captain Marvel, Ant-Man and the Wasp, Nova, and the Avengers — whatever the heck the next iteration of that team will look like — to return to theaters. Of course, we'll be all over any breaking Marvel news, and we'll be sure to keep you informed.