Marvel Television Officially Ceasing All Future Production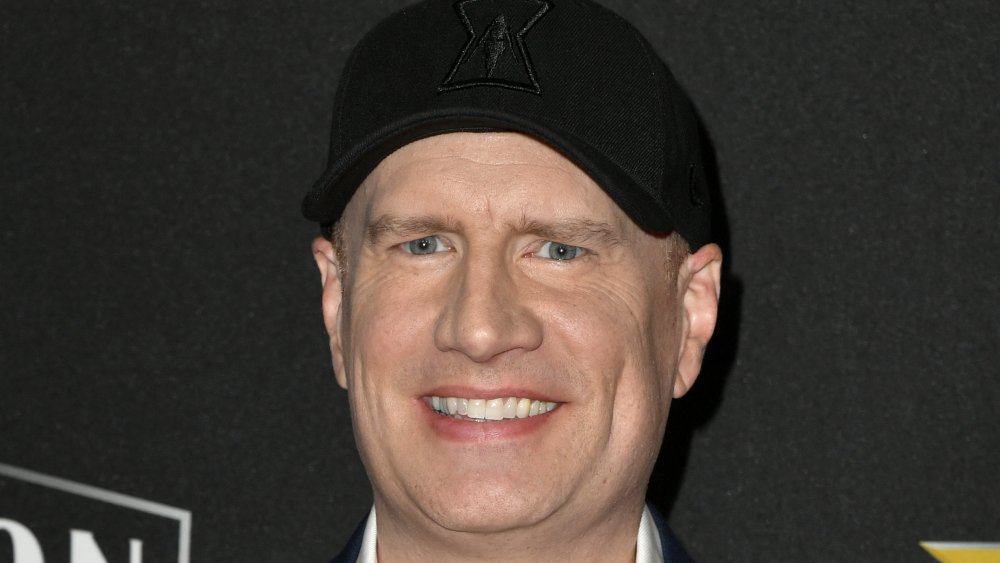 Frazer Harrison/Getty Images
Marvel Television, as its own entity, is no more.
The TV arm of Marvel Entertainment is officially being folded into Marvel Studios, the incredibly successful film branch which is responsible for the Marvel Cinematic Universe, the highest-grossing film franchise of all time. Marvel TV head Jeph Loeb, who has been running the division since its inception, is expected to stay in his role throughout the transition; some two dozen employees will be let go as a result of the restructuring. (via The Hollywood Reporter)
The move makes sense both from a business and creative standpoint, and the writing has been on the wall — in bold, foot-high font — for quite some time. Specifically, when streamer Disney+ announced that it would be fielding limited series set in the MCU and starring actors from the movies — series which would be produced not by Marvel Television, but by Marvel Studios — it became apparent that the entertainment giant's TV arm was dying on the vine.
While it certainly hasn't been without its critical successes, Marvel Television — in just under a decade of operation — has never fielded the type of runaway hit that its parent company was hoping for. The ABC series Marvel's Agents of S.H.I.E.L.D., its most high-profile property by a mile, has maintained a small but loyal fan base while perpetually existing on the cancellation bubble; its execution has been stayed from on high (that is to say, by ABC's and Marvel's parent company, Disney) more than once, but its upcoming seventh season will be its last. 
Marvel TV's other efforts have included ABC's Hayley Atwell starrer Agent Carter (which lasted all of two seasons), Freeform's Cloak and Dagger (also recently canceled after two seasons), and Hulu's Runaways (which will end after the current third season). The TV branch was also responsible for the late, lamented Netflix Marvel series: Daredevil, Jessica Jones, Luke Cage, Iron Fist, The Punisher, and The Defenders, which enjoyed varying degrees among fans and critics, with most holding down the middle ground between "critical darling" (the Krysten Ritter-starring Jessica Jones) and "egregious misfire" (the Finn Jones-starring Iron Fist).
All of those series were canceled in the lead-up to the release of Disney+, as the House of Mouse apparently wasn't psyched about continuing to offer up premium Marvel content to its chief competitor. While there have been plenty of rumblings about whether some or all of these series could see a revival on the new streamer, Marvel's deal with Netflix was such that even if that were to happen, the wheels couldn't even start turning until two years after each series' respective cancellations.
It should also be noted that Marvel Television is responsible for what must be Marvel Entertainment's single largest failure in the MCU age: Inhumans, an ABC series with ties to Agents of S.H.I.E.L.D. which saw its first two episodes released to IMAX theaters in a bid to draw in fans of the movies. It didn't work, but not necessarily because there was anything wrong with the marketing strategy; Inhumans, to put it bluntly, simply sucked rocks.
From a business perspective, folding Marvel Television into the film branch simply solidifies the power of Kevin Feige, who was recently promoted from head of Marvel Studios to Chief Creative Officer of Marvel Entertainment, to oversee the House of Ideas' television endeavors going forward. It's also noteworthy that Karim Zreik, Marvel TV's Senior VP of programming and production, will keep his job and will presumably report to Feige; he's served as an executive producer on all of the Netflix series, Cloak and Dagger, Runaways, and the FX Marvel series Legion.
Will any of Marvel Television's in-development projects survive?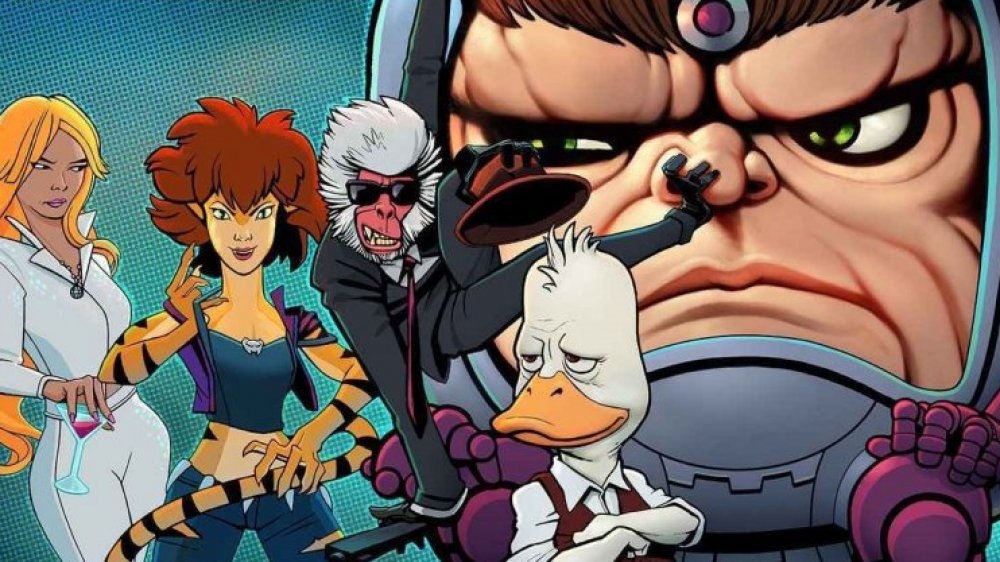 Hulu
With all of its currently airing or streaming series having bitten the dust, it's interesting to note that the only projects still in development at Marvel TV will apparently survive the transition. Of course, there aren't many of them — and they're all in the works for Hulu, which is controlled by Disney. Of these, only one is a live-action series — Helstrom, which is based on a property that is not exactly a household name, and which deals with subject matter that could be described as "freaky."
The series will center on siblings Daimon and Ana Helstrom, the children of a serial killer who — in the comics, anyway — turns out to actually be Satan himself. The pair are separated at birth, with Daimon becoming a demon-fighting hero and Ana, shall we say, embracing her family's legacy in dark and twisted fashion.
Helstrom was originally intended to be paired with a Ghost Rider series which would focus on Robbie Reyes (Gabriel Luna), who was introduced during season 4 of Agents of S.H.I.E.L.D. That series, however, was canceled — leaving Helstrom in a tenuous position which has become even more so in light of Marvel TV's absorption by the film branch.
The other Hulu series all still appear to be full speed ahead, and they are all animated, adult series set in their own funky corner of the Marvel universe. They are Howard the Duck, which will be headed up by Kevin Smith; The Tigra and Dazzler Show, which is currently searching for a new showrunner after the departure of Erica Rivinoja (South Park); Hit-Monkey, the brainchild of writers Josh Gordon and Will Speck (Blades of Glory); and M.O.D.O.K., which will be executive produced and written by none other than Patton Oswalt. The four series will cross over in team-up miniseries The Offenders.
There's still the chance that any or all of these series could end up as casualties of the restructuring, but generally speaking, we find this news to be good. Marvel Studios has proven itself to be ridiculously efficient, and Feige overseeing a joint film/television studio sounds like a pretty good plan for making sure that all of Marvel's properties are connected in the way that we were (incorrectly) promised they'd be when Agents of S.H.I.E.L.D. made its debut. Of course, we'll keep our ears to the ground for any developments around Mighty Marvel's future television endeavors, and we'll be sure to keep you informed.