The Real Reason Why Cloak And Dagger Was Cancelled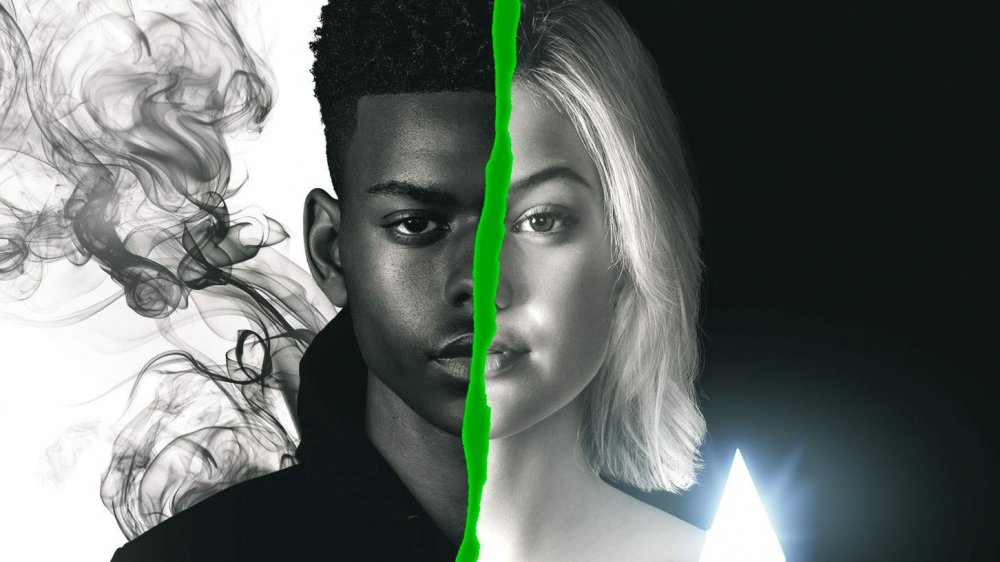 Another Marvel show has gotten the axe.
Marvel's Cloak and Dagger – which aired on the Disney-owned network Freeform (the channel formerly known as ABC Family) for two seasons — has been cancelled. 
This news comes to us courtesy of The Hollywood Reporter.
Based on original Marvel comics, Cloak and Dagger chronicled the adventures of Tyrone Johnson (also known as Cloak, played by Aubrey Joseph) and Tandy Bowen, (also known as Dagger, played by Olivia Holt) as two superheroes trying to fight crime in New Orleans while juggling a tempestuous romantic relationship on top of everything else. 
In a statement provided to THR, Freeform said of the show's cancellation, "We are so proud of Marvel's Cloak and Dagger and the trailblazing stories this series told. We are also grateful to our incredible talent Olivia Holt and Aubrey Joseph for bringing these beloved characters to life, and showrunner Joe Pokaski for his vision. We'd like to thank our partners at Marvel Television for a wonderful two seasons and are we are hopeful that we can find another project together."
The announcement comes only a handful of months after Cloak and Dagger aired its season 2 finale in May of 2019, but the decision to pull the plug on the series isn't entirely surprising given that its ratings were on a steady decline. What remained consistent, though, was strong response from viewers. The first season of Cloak and Dagger received largely positive reviews, as did the second. That Tandy and Tyrone's journey has come to a fairly abrupt end is sure to be a disappointment for many fans and critics. 
Cloak and Dagger seemed to mark a welcome departure for Marvel, straying from the MCU's most familiar stories. Writing for Vulture in April 2016, critic Abraham Riesman argued that Cloak and Dagger marked a perfect pivot and a "huge opportunity" for Marvel: "Cloak and Dagger could be something unique and potentially lovely: an attempt to build a new bit of filmed superhero iconography (mostly) from the ground up. There's so much to mine in this genre. It deals metaphorically with the burdens, risks, and liberations of power — and it has the storytelling freedoms offered by high-concept science fiction, fantasy, and magical realism."
Slipping ratings aside, why would a show as ostensibly well-liked and entertaining as Cloak and Dagger get killed off after only two seasons? 
Why Cloak and Dagger got cut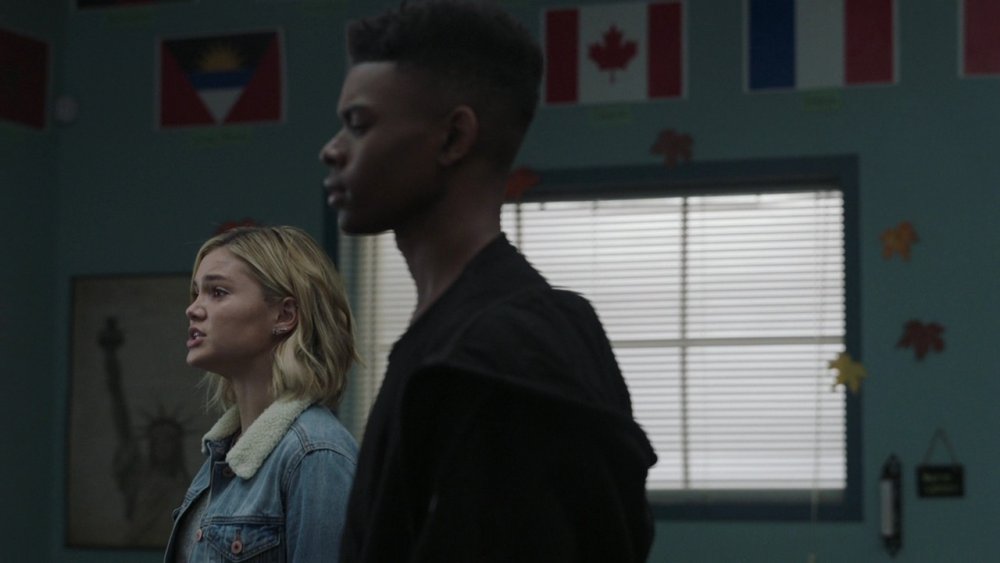 Cloak and Dagger is actually far from the only Marvel superhero show to bite the bullet recently. The series is one of many Marvel properties to leave the studio's television line-up in the last year. Netflix outings Jessica Jones, The Punisher, Daredevil, Luke Cage, and Iron Fist got the axe between late 2018 and early 2019; ABC's Agents of S.H.I.E.L.D. is ending with its seventh season; Legion closed out its three-season run at FX earlier this year; and Hulu recently took a humiliatingly hard pass on a Ghost Rider series before it even got off the ground. One of the few remaining Marvel properties is The Runaways, which airs on the Disney-owned streaming site on Hulu. 
It's believed that the mass exodus of Marvel series from the small screen is because Disney, which also owns Marvel Studios, is clearing house and cleaning up in preparation for the November 12 launch of its own streaming service, Disney+. There's been no direct confirmation of this, but there's a chance that Cloak and Dagger got pulled due to shifting priorities at Freeform owner Disney. 
Beyond that, there are plenty of reasons why Cloak and Dagger ended up getting cut from Freeform. One of the biggest is that Marvel Television head Jeph Loeb is leaving after almost 10 years working at Marvel, with a formal announcement of his departure expected to arrive in the coming weeks. According to The Hollywood Reporter, Loeb has been plotting an exit since long before the game-changing news of Marvel Studios president Kevin Feige's promotion came to light in mid-October 2019. 
Feige's new title as Chief Creative Officer of Marvel essentially merges the television and film sectors of Marvel, so it makes sense that Loeb might want to move on — leaving Marvel's television shows in Feige's extraordinarily capable hands. If Loeb was already thinking about leaving Marvel before, Feige's historic promotion may have been the last push he needed to make the move official. Though Loeb will certainly leave behind a legacy of positively received scripted Marvel projects on the small screen, it seems as if this television powerhouse is eyeing his next move beyond the scope of Marvel.
How does Loeb's departure connect to Cloak and Dagger's cancellation? Well, Loeb served as executive producer on the show – as well as on several other scripted Marvel shows including Agents of SH.I.E.L.D. With Feige seemingly now in the place Loeb stood, it's possible that some higher-up at Marvel, Disney, or Freeform decided to pull the plug on Cloak and Dagger since the series may not fit into Feige's overall grand plan of crossing the small-screen Marvel world into the big-screen MCU. 
Cloak and Dagger's debut marked a new turn for Marvel, and its cancellation is a new beginning as well — serving as part of the start of a fresh era at Marvel. After Disney+ makes its November 12 launch, Marvel properties will heavily populate the streaming service, which will include everything from a standalone Loki series to WandaVision to a long-awaited Ms. Marvel show. Add in the fact that MCU films are expected to fully migrate to Disney+ as well, and it's clear that Disney and Marvel are creating an exclusive home for all of their super in-demand content, which will almost certainly drive Marvel fans to sign up for the service in droves (if they haven't already). 
The sad truth is that some Marvel shows aren't as big a priority to studio brass as others, and it seems that Cloak and Dagger may have been a series that Marvel and Disney could do without. While it's disappointing that Cloak and Dagger became one of the many casualties in Marvel's fight for total entertainment domination, if it's any consolation to fans, at least they have two excellent seasons to rewatch as many times as they'd like.