The Real Reason Marvel's Runaways Got Canceled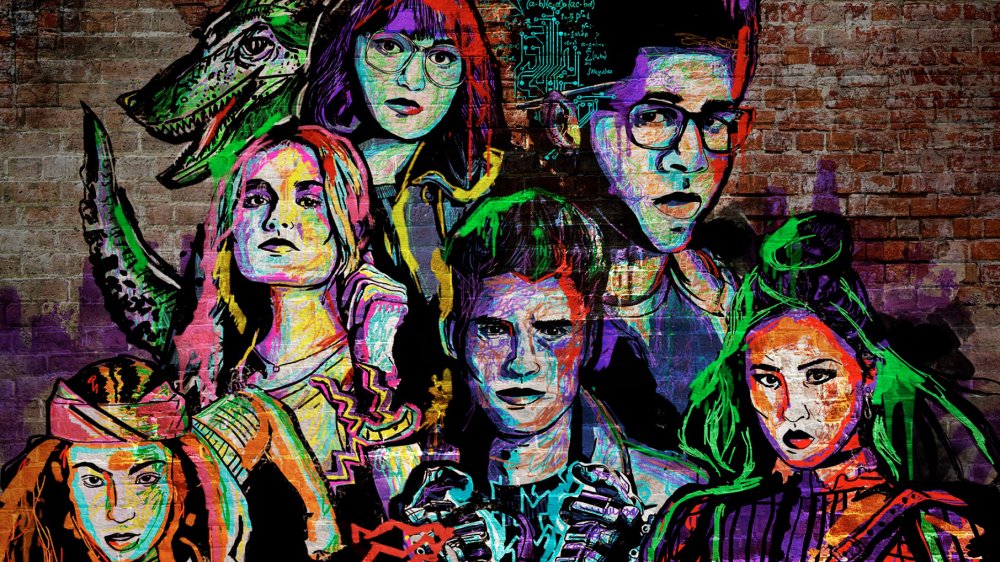 Marvel Television/Hulu
Marvel's Runaways is being run off the air. 
On Monday, November 18, Hulu announced that Marvel's Runaways will end after its fast-approaching third season, set to hit the Disney-owned streaming platform on December 13. 
Deadline confirmed the news, further noting that fans will get closure with Runaways season 3, which is said to bring the narrative to a "natural close" and neatly wrap up the story that follows six teen heroes whose parents belong to a coalition of super-villains. This bit of information suggests that Marvel Television executives, Hulu brass, and the minds behind Marvel's Runaways (namely writer-showrunners Josh Schwartz and Stephanie Savage) may have known well in advance that the third season of the superhero series would be its last — making this news drop seem like a bombshell to Runaways fans but totally unsurprising to everyone involved in the making of the show.
Regardless of when exactly Marvel Television and Hulu higher-ups knew that Runaways would fizzle out following season 3, there's still the question of why they made the decision to cancel the series at all. Since premiering on Hulu in November 2017, Marvel's Runaways has trended well with critics, who commended its freshman season as "earnest, fun, and more balanced" than its Marvel Comics source material, and applauded its sophomore turn as "action-packed, intense, full of teen angst," and just the kind of superhero drama you'd want to binge-watch. Audiences at home fell for Runaways, too, bonding over their shared love for the series to create a rock-solid, supportive, passionate fanbase. 
So, what really happened to push Marvel TV and Hulu to axe the show? Here's why Marvel's Runaways got canceled.
Low ratings for Marvel's Runaways may have played a part in the series' cancelation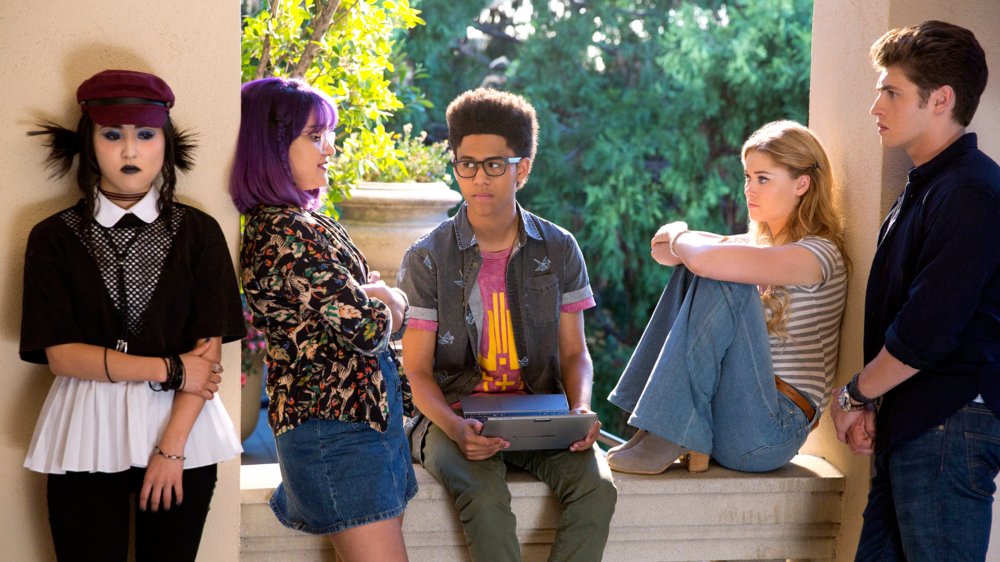 Marvel Television/Hulu
In the world of television, there are two different definitions of ratings: the scores critics and audiences give to a series through reviews and reactions, and the number of viewers who actually tune into the show. A series can have sky-high scores on review aggregators, but if it doesn't catch the attention of a wide audience, its ratings plunge. Stellar reviews and a small-but-mighty fanbase don't automatically make a series a hit — it needs to have a consistently strong, large viewership to match. Otherwise, it raises red flags for networks and studios, and the show soon ends up on the chopping block. Why continue investing in a series — no matter how well-loved it is — if only a small subset of fans are tuning in each week?
Such may have been the case for Marvel's Runaways. As mentioned, fans adored the show, but Runaways was actually performing worse than its fellow Marvel superhero series — you know, the ones that were all canceled at Netflix between late 2018 and early 2019. 
In a March 2019 data report, Business Insider provided analytics from Jumpshot that indicated roughly 640,000 people watched the first season of Runaways in its first week on Hulu in November 2017, with 825,000 tuning into the second season during its first week in December 2018. That may sound like a lot of people, but it isn't. Even the bumped-up viewership number for Marvel's Runaways season 2 was only about half the amount of people who watched the least-viewed Marvel show on Netflix: the highly criticized Iron Fist, which pulled in 1.6 million viewers in the first week after dropping its second season. Unsurprisingly, Runaways couldn't hold a candle to the most-watched Netflix-Marvel show at the time – Daredevil, with 5.8 million week-one viewers for season 2. 
Business Insider noted that despite rising interest from season 1 to season 2 of Marvel's Runaways, neither installment ever reached the million-viewer mark in the first week. This could be, as the outlet stated, down to declining viewership for all of Marvel's streaming series. Viewership trends that were "headed in the wrong direction" for the superhero series on Netflix — followed by the rapid-fire cancelations of every single Marvel-Netflix show (save for the ensemble series The Defenders, which was probably never going to get a second season even in the best of circumstances) — may have pushed more casual viewers away from Runaways, possibly because they feared the show would soon suffer the same fate as Daredevil and the like. 
Additionally, it isn't as though Runaways wasn't interesting or exciting. Impressive reviews and a loyal fanbase prove the opposite, but the "diverging strategies" that Netflix and Hulu implemented with their respective Marvel properties may have been the downfall of the combined collection of superhero shows – Marvel's Runaways included. Despite the show's low ratings, Hulu still renewed Runaways for a third season, though it seems the streamer may have ordered those final 10 episodes with the knowledge that they'd be the last ones people would ever watch. 
Runaways' cancelation and the phasing-out of Marvel TV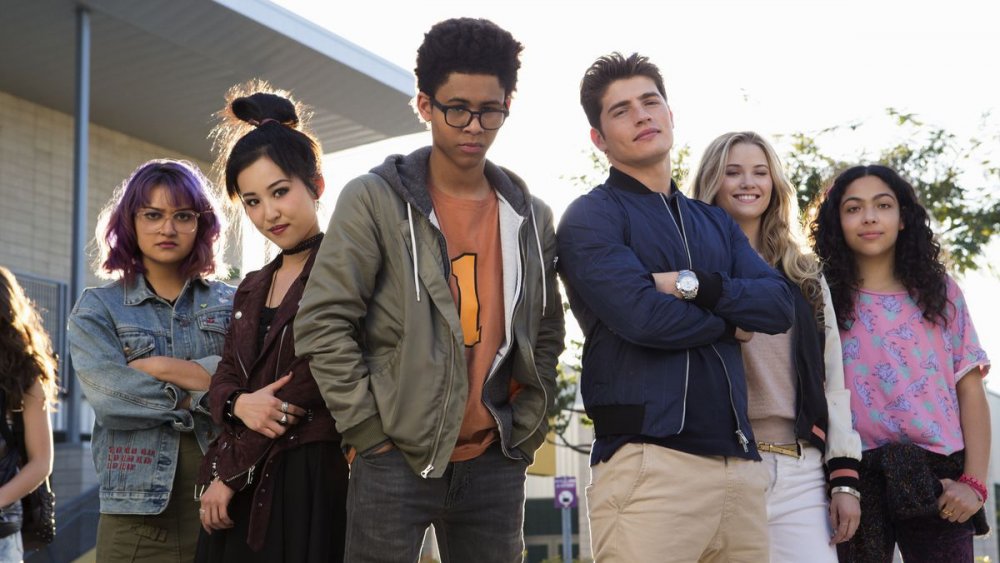 Marvel Television/Hulu
On that note, it's been clear for quite some time now that Marvel Television is experiencing major shake-ups. The creation of Disney's streaming platform Disney+ meant that the Mouse House, which owns Marvel Studios and its Marvel Television division, would be creating new original series based on its gallery of superheroes. These include Falcon and the Winter Soldier, WandaVision, Loki, What If...?, Hawkeye, Ms. Marvel, Moon Knight, and She-Hulk — all to be produced by Marvel Studios, led by Marvel Entertainment chief creative officer Kevin Feige, rather than Marvel Television, headed up by executive vice president Jeph Loeb. 
In an apparent effort to consolidate its various properties and bring them to one place, Marvel previously cleared house at Netflix by pulling the plug on Daredevil, Iron Fist, Luke Cage, Jessica Jones, and The Punisher. With those shows done at Netflix, fans would surely have to turn elsewhere to get their superhero series fix — and where better to look than the massive streamer that will be home to a ton of Marvel shows? Could Marvel Studios executives have chatted with the TV division and the folks at Hulu about bringing Runaways to an end to further clear the path for Disney+'s Marvel universe to thrive? It's not out of the realm of reality. 
After all, Runaways is far from the first non-Netflix Marvel series to get canceled in the last year. In October 2019, Cloak and Dagger got axed after just two seasons on Disney's Freeform. Legion, which aired on FX, ended in June 2019 after three seasons. And Hulu's planned live-action Marvel series Ghost Rider was shot down before it ever began.
What also likely contributed to Marvel's Runaways getting axed is the fact that Loeb is reportedly lined up to leave Marvel Television. The Hollywood Reporterclaims that Loeb, who has served as the executive VP of Marvel TV since 2010, will make a formal announcement of his departure before the end of the month — sometime ahead of Thanksgiving Day on Thursday, November 28. With Runaways on its way out, there are only a handful of Loeb-produced Marvel series in existence: Agents of S.H.I.E.L.D., which will end with its upcoming seventh season; Hulu's horror-themed Marvel show Helstrom; and four adult-oriented animated series. 
It seems evident that Marvel Studios is taking over the television side of things from, well, the actual television division of the company. Marvel's Runaways isn't the only show to have become a casualty amid all this change, and it sadly may not be the last. Here's to hoping that what Marvel Studios has planned with its Disney+ series will be worth all the heartache of watching so many shows get snapped away, and that the few remaining Marvel TV-backed projects live to see at least a few seasons.