The Sad Reason Henry Cavill Got Shot Down To Play James Bond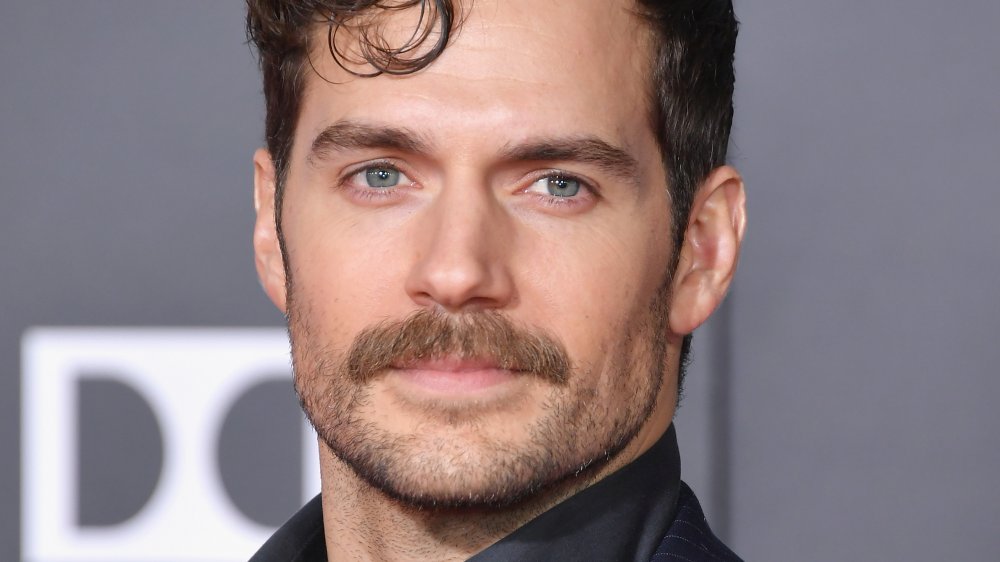 Neilson Barnard/Getty Images
Henry Cavill might be one of Hollywood's most desirable leading men, but his path to that point wasn't always so smooth.
The Superman actor recently opened up to Men's Health about some of his more harrowing auditions — and as it turns out, the Man of Steel himself was once deemed literally unfit to play one of pop culture's most enduring characters, James Bond.
Cavill screen-tested for the role of 007 sometime in the mid 2000s — a process that required him to walk into the room with just a towel wrapped around his waist, mimicking a scene from the Sean Connery era of the James Bond franchise. However, as Cavill told Men's Health, the audition definitely didn't go as planned, as he was ultimately considered too heavy for the part. 
"I probably could have prepared better. I remember the director, Martin Campbell, saying, 'Looking a little chubby there, Henry.' I didn't know how to train or diet," the actor explained. "And I'm glad Martin said something, because I respond well to truth. It helps me get better."
In the end, Cavill still rose above most of the pack gunning to play James Bond. He was the second choice for the part, but eventually lost out to fellow Brit Daniel Craig, who has continued portraying Bond since his debut in Casino Royale in 2006. 
Certainly, Cavill's career didn't suffer too badly from getting shot down to portray 007. The actor played Superman in several DC films (including Justice League and Batman v Superman: Dawn of Justice alongside stars like Ben Affleck and Gal Gadot), and now, he's promoting his new show, The Witcher, on which he plays the leading role. The new Netflix series — based on a collection of novels and short stories by writer Andrzej Sapkowski — stars Cavill as Geralt of Rivia, the eponymous "witcher" who hunts monsters alone before joining forces with princesses and sorceresses to navigate a dangerous supernatural world and defeat evil.
Henry Cavill's career challenges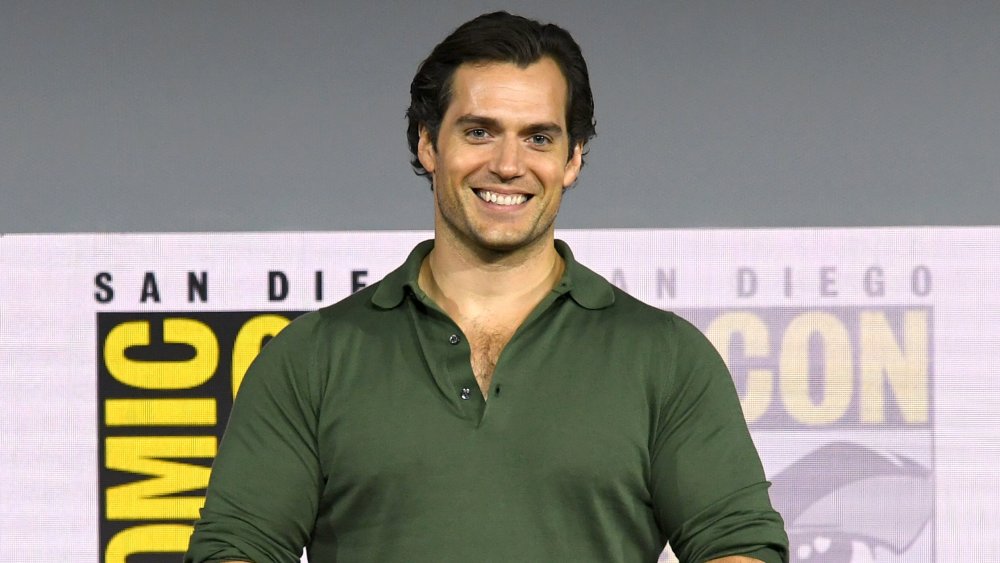 Kevin Winter/Getty Images
Unfortunately, that disastrous James Bond audition wasn't the first time Cavill struggled with body issues. He also told Men's Health that as a child, he was mocked for his weight and was even gifted the (incredibly unoriginal) nickname of "Fat Cavill," saying, "I was a chubby kid. I could've very well gone down the route of just accepting my lot in life and being like, 'I guess I'm not going to do anything.'" 
In the end, acting turned out to be Cavill's saving grace, giving him a genuine purpose in life. After Cavill started acting in school plays, he decided to pursue it professionally, eventually landing a small role in the 2002 adaptation of The Count of Monte Cristo. However, after that, he struggled to book another big part, bombing an audition for The Lion in Winter alongside Sir Patrick Stewart. (Though, as Cavill admitted in conversation with Men's Health, he went back in and tried again after a botched first attempt, earning Stewart's respect.)
After losing out on the leading roles in Twilight and Tristan & Isolde, Cavill followed up a stint on Showtime's The Tudors (on which he played Charles Brandon, close friend and eventual brother-in-law to Jonathan Rhys-Meyers' King Henry VIII) with a role in the 2011 film Immortals, which required the first insane workout regimen of his career. To prepare for a role as a Greek warrior, Cavill was confined to a strict diet and a rigorous exercise routine, which he found challenging: "It was my first experience working on a movie and having my shirt off for most of the damn time [...] It's very emotionally taxing. When you add the lack of food and the pressure on top of that, it's tough."
Luckily, his efforts paid off. Immortals performed well at the box office and led to a serious career uptick for Cavill. After his stint as Superman, Cavill took more on high-profile projects, even joining the Mission Impossible franchise in 2018's Fallout as the villainous yet charming August Walker.
Cavill has clearly overcome some of his early struggles, even telling Men's Health that ever since his roles have required him to maintain a certain physique, he's come to love working out: "I know what it feels like to go from out of shape to in shape [...] and [afterward] I'll look at myself like, 'Man, well done.' It's not like I'm a golden god — I'm just proud of what I achieved."
It's still up in the air whether Cavill will don Superman's suit once again, though. In the interview with Men's Health, he noted, "I've not given up the role. There's a lot I have to give for Superman yet. A lot of storytelling to do. A lot of real, true depths to the honesty of the character I want to get into. I want to reflect the comic books. That's important to me. There's a lot of justice to be done for Superman. The status is: You'll see." 
However, it's clear that even if he walks away from Superman for good, there's plenty more in Cavill's future.
For now, you can soon catch Cavill on The Witcher, which has already been renewed for a second season and will premiere on Netflix on December 20.