Daniel Craig Confirms His Next Project Is Bond 25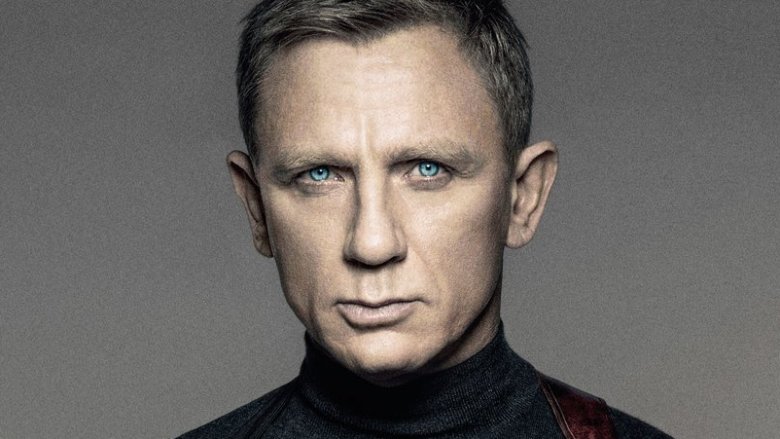 Daniel Craig has his sights set on Bond 25. 
Speaking with the Associated Press at the Opportunity Network's charity auction this week, Craig confirmed that he'll be reprising his role as super spy James Bond in Bond 25 for his next project. 
The film, the 25th installment in the Bond franchise, marks Craig's fifth turn as 007 and reportedly has Oscar-winning filmmaker Danny Boyle (Slumdog Millionaire, Trainspotting, The Beach, Sunshine, 28 Days Later) on board as director. Though the actor held no reservations in revealing he's polishing up his martini glass and loading his signature Walther PPK pistol for Bond 25, Craig was button-lipped about Boyle's involvement with the film.
"We'll see, we'll see," Craig said of Boyle potentially taking the reins for Bond 25. 
Boyle, on the other hand, announced in March of 2018 that he's definitely attached to Bond 25, and is already getting to work on a script. "We are working on a script right now," he revealed. "John Hodge, the screenwriter, and I have got this idea, and John is writing it at the moment. And it all depends on how it turns out. It would be foolish of me to give any of it away."
Craig's relationship with the Bond movie series has been rather turbulent in the past few years. After starring in 2006's Casino Royale, 2008's Quantum of Solace, 2012's Skyfall, and 2015's Spectre, the suave Brit spiraled into a will-he-won't-he conundrum when it came to choosing whether he'd jump back into James Bond's world of expensive cars, gorgeous women, and international espionage for a fifth time. His internal struggle came to a nasty head shortly after Spectre launched in theaters, when Craig quipped that he'd "rather break this glass and slash [his] wrists" than ever play James Bond again. "I'm over it at the moment. We're done. All I want to do is move on," he told Time Out London in 2015. 
Since then, Craig seems to have had a complete change of heart. Despite once mentioning that he'd only do another Bond movie "for the money," the actor made public his intention to return to the franchise in 2017. Reports indicated that Craig's "U-turn came after a host of British stars were tipped to replace him." 
Bond 25 will serve as both Craig's next feature film project and his last turn as 007. As he recently stated on The Late Show with Stephen Colbert (via The Hollywood Reporter), "I just want to go out on a high note, and I can't wait."
Bond 25 is set up for release on November 8, 2019.