Boseman Reveals Why He Won't Star In A Disney+ Show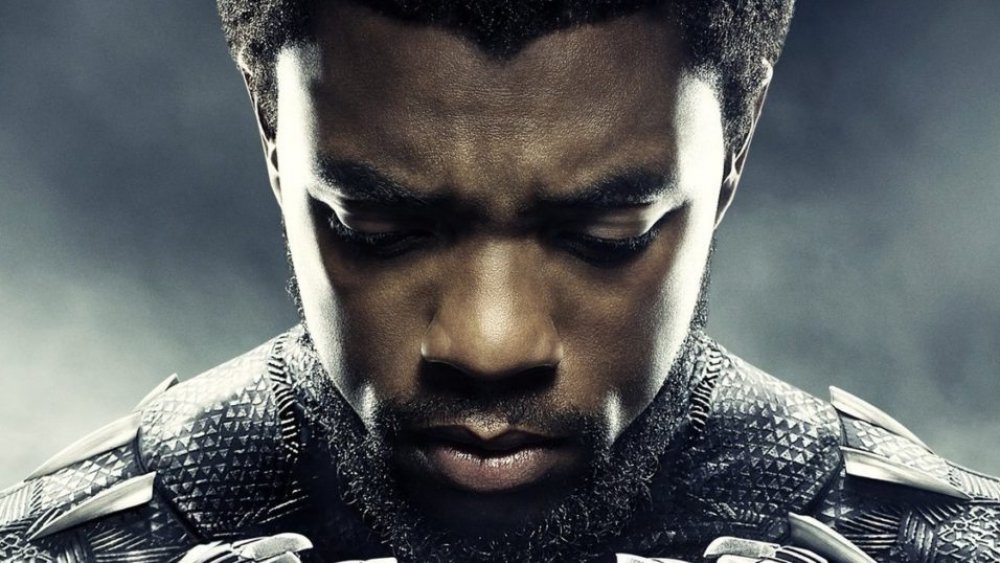 Disney/Marvel
King T'Challa isn't too keen on the small screen.
Black Panther and Avengers: Endgame star Chadwick Boseman revealed in a recent interview that fans probably shouldn't expect to see him teaming up with any fellow Avengers in one of those Disney+ limited series. 
The star made his comments during a sitdown with MTV International to discuss his upcoming film 21 Bridges, an intriguing-looking actioner which just happens to be produced by Endgame directors Joe and Anthony Russo. Near the end of the conversation, Boseman was asked which Avenger he'd like to see Black Panther team up with, prompting him to chuckle heartily while giving his response. "I wouldn't," he said, "because I don't want to do a TV show. I wouldn't choose one, so I can't answer that." 
The star then explained that it's not necessarily the prospect of appearing on the small screen in and of itself that turns him off, but the fact that he has a number of feature films in the pipeline that he doesn't want to take any time or energy away from. "Like, I have a whole list of things that I'm excited about, and none of those are franchises," he said.
Boseman said a mouthful with that statement. He does indeed have a wealth of projects currently demanding his attention, and two of those are already in the can. Currently in post-production are Ma Rainey's Black Bottom, a biopic of the legendary Blues artist starring Viola Davis (Widows), and Da 5 Bloods, a Spike Lee-directed drama which also stars Clarke Peters (His Dark Materials) and Paul Walter Hauser (Cobra Kai).
Preparing to go before the cameras are the historical adventure flick Yasuke and, of course, Black Panther 2, which is set to anchor the Marvel Cinematic Universe's Phase 5 — and those are only the projects we know about. 
It should also be mentioned that when Boseman says he doesn't want to do a television series, he appears to be talking specifically about the Disney+ Marvel series, because he apparently does have one, rather mysterious series in the works: The Black Child, a sci-fi serial that boasts an all-star cast including Common, Mike Epps, Kendrick Lamar, Janet Jackson, and Nas.
Will we ever see Chadwick Boseman's Black Panther in a Disney+ series?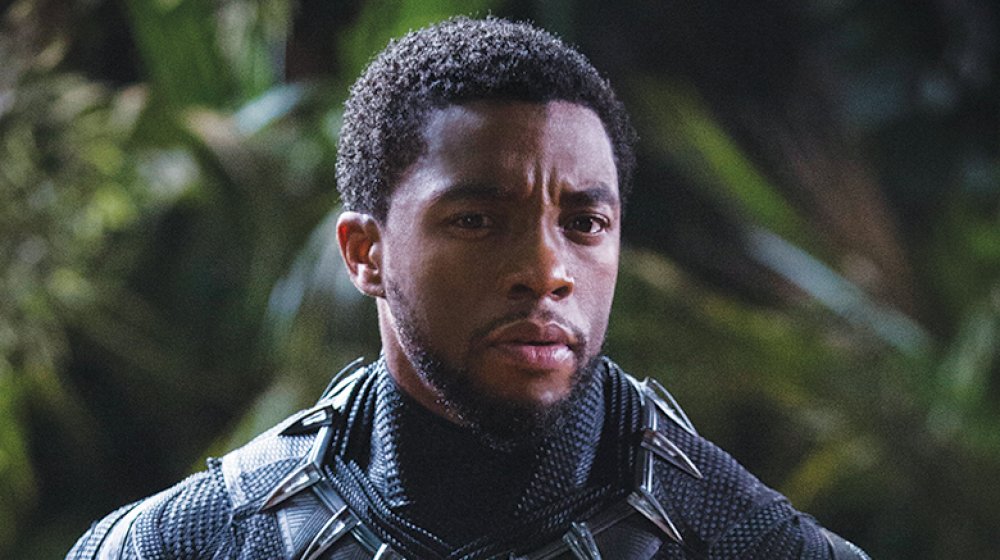 Disney/Marvel
While it's fair that Boseman would prefer for T'Challa not to be relegated to co-billing with some other character in a Disney+ series, that doesn't mean he won't be reprising his Marvel-ous role for the streamer. In fact, we've known for some time that he will — but he'll only be lending his voice. Boseman, along with virtually every other MCU star, will appear as the mighty Wakandan in the animated series What If...? in an episode that will reveal how events would have played out differently if T'Challa, not Peter Quill, had become Star-Lord.
Asked what fans can expect from the next solo vehicle for Black Panther, Boseman displayed the mark of a true Marvel veteran: extreme vagueness, coupled with the enticing tease of an expansion of the rich, jaw-droppingly detailed world we were introduced to in the first film.
"I think, you know, hopefully we can maintain... the foundation that we sort of set, and build upon and expand and explore [it]," the star said. "That's what I hope, but I think first, you have to maintain the foundation... we built a culture and a world [in Black Panther], so you have to make sure that you keep that in place."
Indeed, while we don't have a heck of a lot of details about Black Panther 2, what we do know is extremely promising. Writer/director Ryan Coogler will be returning, and he's offered up the fact that he's interested in seeing how T'Challa deals with the weight of the Wakandan crown, having gained a little experience with being the country's ruler. 
We've also learned that Dora Milaje General Okoye (Danai Gurira) will return, along with T'Challa's prodigiously brilliant little sister Shuri (Letitia Wright) and CIA agent Everett Ross (Martin Freeman). Still up in the air: whether we'll see appearances by Queen Mother Ramonda (Angela Bassett), security specialist W'Kabi (Daniel Kaluuya), or rival-turned-ally M'Baku (Winston Duke).
There's one thing we apparently won't be seeing, however: Black Panther splitting time between being a wise, benevolent ruler and a butt-kicking badass on Disney+, at least in live-action. Perhaps the star just hasn't been pitched the right team-up yet; we can see T'Challa being reluctantly recruited for a space-faring adventure with Captain Marvel, or taking over for a brief stint as New York City's protector due to Spider-Man's unfortunate unmasking.
No, wait — we've got it. Four words: Black Panther and Rocket. Pardon us, we've got to spend the rest of the day trying to get Kevin Feige on the horn.