Why Doctor Sleep Bombed At The Box Office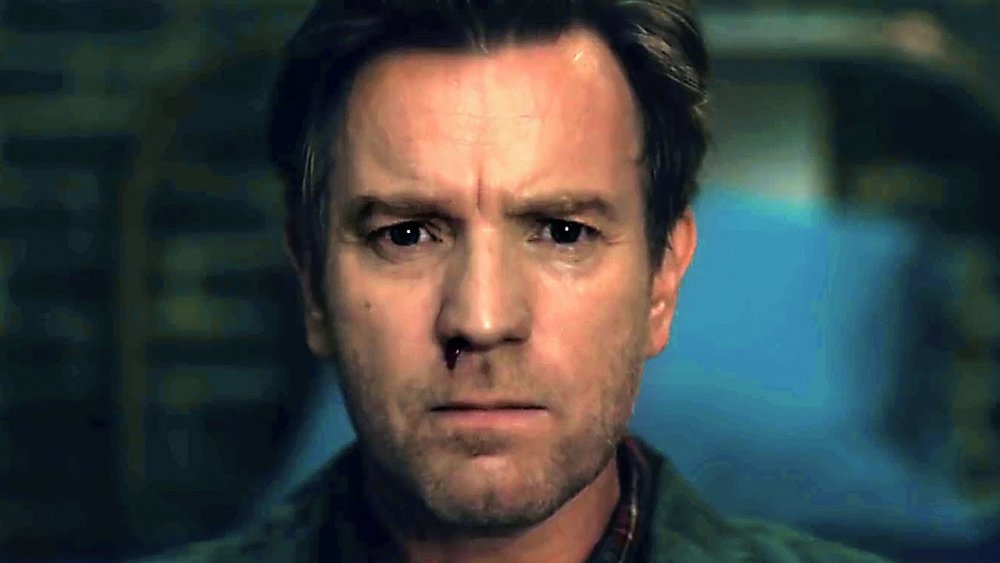 Warner Bros.
The Doctor is in... trouble.
The Stephen King adaptation Doctor Sleep, which functions as a direct sequel to Stanley Kubrick's classic The Shining, tanked at the box office over the Veteran's Day weekend. The only thing resembling a silver lining: it wasn't alone.
The movie, which adapts King's 2013 novel of the same name, arrived in theaters with a sterling pedigree. It was directed by Mike Flanagan, who was at the helm of the excellent Gerald's Game, a Netflix original which ported over another of the Master's works to the screen; King himself gave Doctor Sleep a ringing endorsement, and a great many horror fans consider The Shining to be among the greatest fright flicks of all time. 
All of these things considered,the story of a now-adult Danny Torrance still coming to terms with his unique powers — and the harrowing events which took place during his childhood stay at the Overlook Hotel — was expected to clean up to the tune of $25 to $30 million dollars domestic. Shockingly, it came nowhere close to that total, pulling in an absolutely anemic $14.1 million dollars at the stateside box office.
It was a disheartening development for studio Warner Bros., as good reviews and word of mouth weren't nearly enough to prop up Doctor Sleep. The movie was kept out of the weekend's top spot by Roland Emmerich's historical drama Midway, which has received mixed-to-negative critical notices and claimed victory with a $17.5 million dollar haul, which itself is not exactly impressive. 
Considering that September's It: Chapter Two underperformed pretty severely for the studio compared with its 2017 predecessor, the failure of Doctor Sleep could be indicative of a trend: the beginning of the end of the King Renaissance, which has seen such properties as The Mist, Mr. Mercedes, Pet Sematary, and In the Tall Grass successfully adapted for screens large and small in just the last few years. A slew of additional King adaptations are currently in the works, including television series based on The Stand and Lisey's Story, and feature films based on 'Salems's Lot, The Long Walk, and From a Buick 8.
Why did Doctor Sleep fail to draw in moviegoers?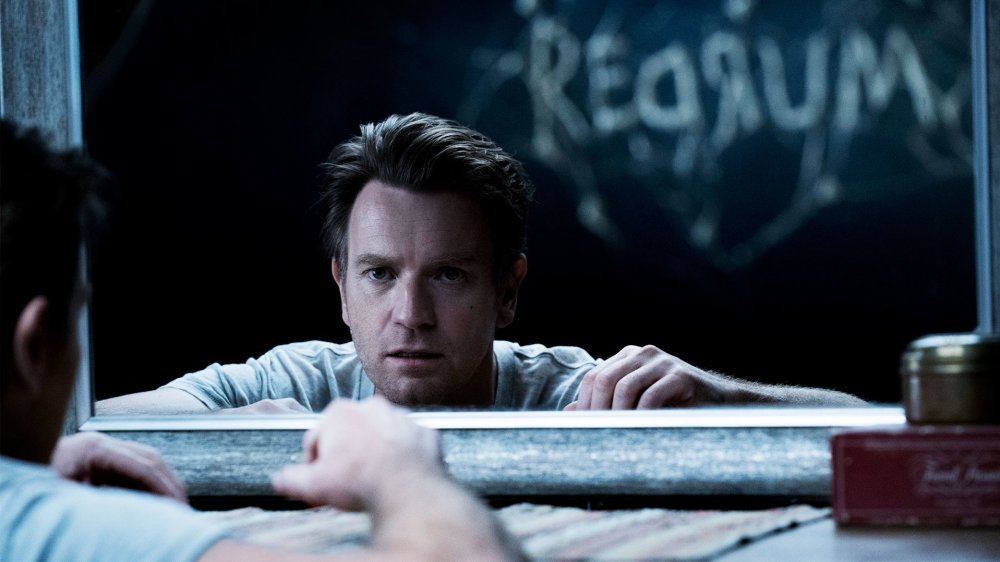 Warner Bros.
It should be said that Doctor Sleep might have had a bit more success if moviegoers hadn't inexplicably decided to stay away from the theater altogether over the weekend. A little quick math reveals that the top two movies of Veterans' Day weekend 2019 only managed about a $32 million dollar domestic haul, and when we compare and contrast with the same weekend in recent years, the difference is downright eye-popping.
Consider that during the same frame in 2018, Universal and Illumination's animated feature The Grinch topped the box office with a whopping $67.6 million dollar gross, over twice the total that Doctor Sleep and Midway combined for. The Freddie Mercury biopic Bohemian Rhapsody came in second during that frame with $31.2 million dollars, a respectable total that this year's top two just barely managed to eclipse.
In 2017, the frame was won by Thor: Ragnarok with a $57.1 million dollar haul, and the second and third spots were filled by Daddy's Home 2 with $29.7 million dollars, and Murder on the Orient Express with $28.7 million dollars. It's plain to see that in each of the last two years, audiences were all about heading out to the multiplex over the Veteran's Day weekend, and that this year, that trend hit a brick wall.
As noted by The Hollywood Reporter, even Paul Dergarabedian of Comscore — an analytics company which provides marketing data to media and advertising firms — remarked that this past weekend "was like some weird alternative box-office universe." Unfortunately, it was one in which Doctor Sleep, by most accounts a very good film and a worthy sequel to The Shining (both King's novel and Kubrick's film), found itself stuck.
It's worth noting, though, that even if the flick had not been released during a weekend that saw the general public suddenly become allergic to movie theaters, it may have still suffered a similar fate. To understand why, look no further than the very recent failure of another, supposedly highly-anticipated sequel: Terminator: Dark Fate.
Despite earning good reviews, positioning itself as a direct sequel to the universally loved Terminator 2: Judgment Day, and featuring the return of Linda Hamilton as Sarah Connor, Dark Fate will end up becoming one of the biggest money losers of the year for studio Paramount. It could be argued that the Terminator franchise and The Shining have one very relevant thing in common: while they're both beloved by older moviegoers, younger ones simply don't have the kind of familiarity with the properties that would have made Doctor Sleep and Dark Fate required viewing.
In fact, THR points to more than one box office analyst to have made this very point, and Doctor Sleep's 151 minute run time — which allowed for fewer screenings than a shorter cut would have — likely didn't help matters. It all added up to a perfect storm of futility, and the first major flop to be adapted from King's works since 2017's spectacularly ill-conceived The Dark Tower.
Hopefully, the flick's jaw-droppingly weak performance will turn out to be a fluke, as year-to-date box office revenue is trailing significantly behind last year despite the stunning success of flicks like Joker (which is now the most profitable comic book movie ever) and Avengers: Endgame (which is simply the highest-grossing film in history). With such potential smashes as Frozen II and Star Wars Episode IX: The Rise of Skywalker still to come, it's certainly not too late for 2019 to turn it around — but as far as Doctor Sleep goes, we're calling the time, because the patient has no pulse.